Hey there! Christmas is just around the corner and if you're like me, the calendar timeline is beginning to feel a lot shorter than I would like it to be! If you're looking for some great last minute sewing gift ideas, I'm here to rescue you!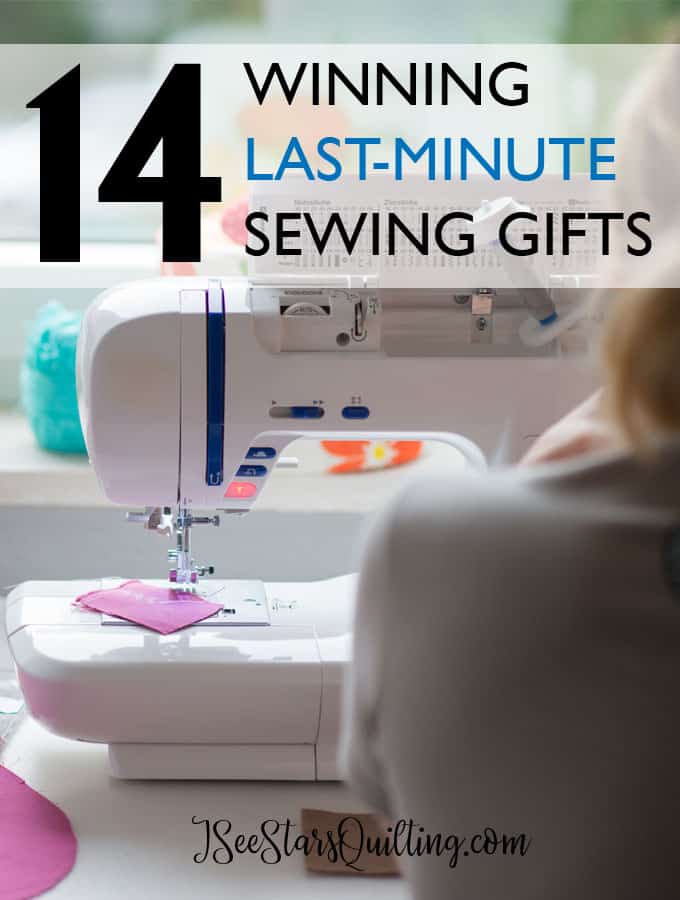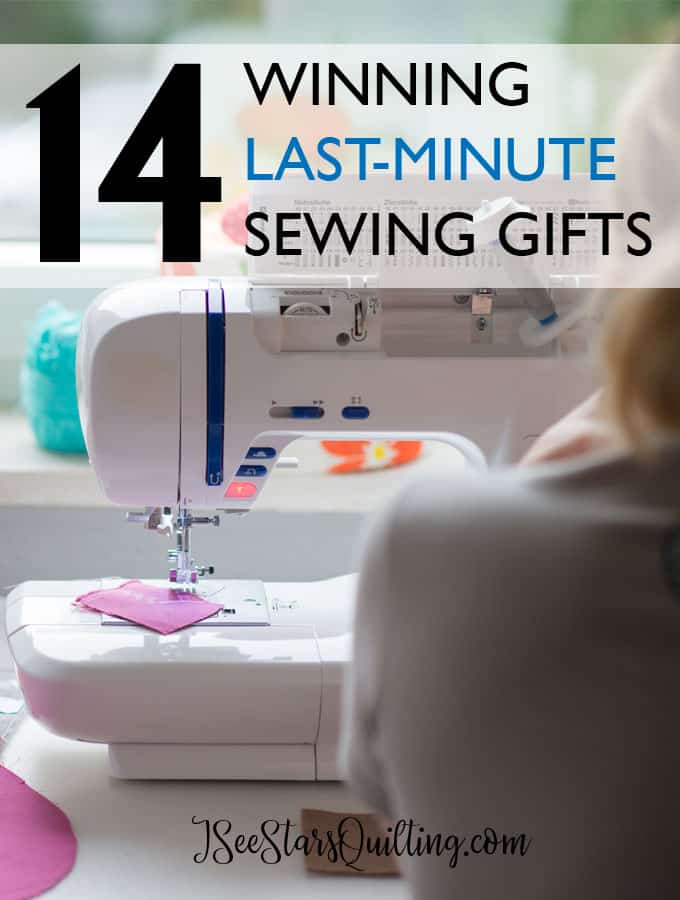 Each one of these ideas is a super winner gift that will leave your recipient feeling loved and leave you with a few more ticks to your clock!
1. ONE HOUR Zipper Box Pouch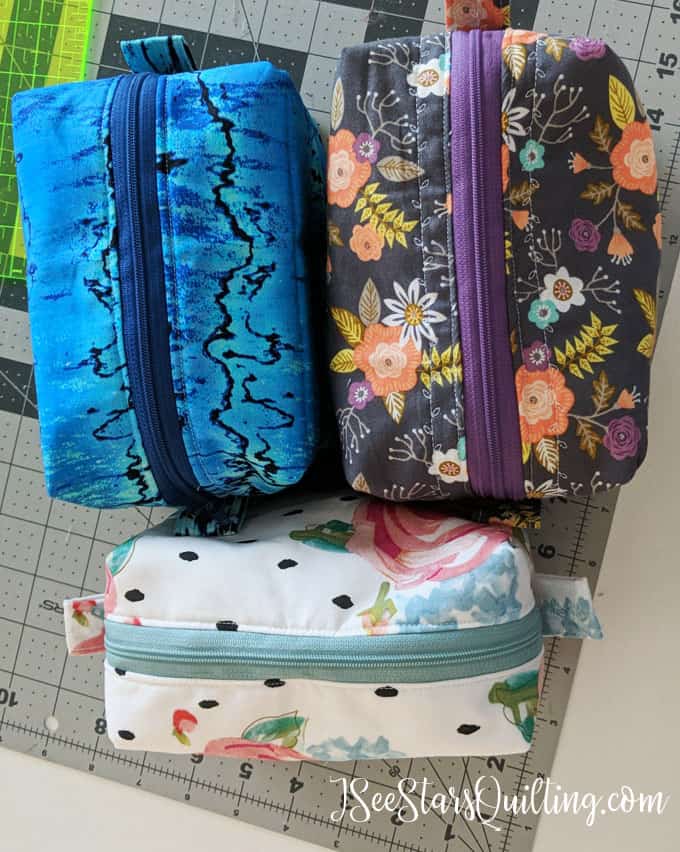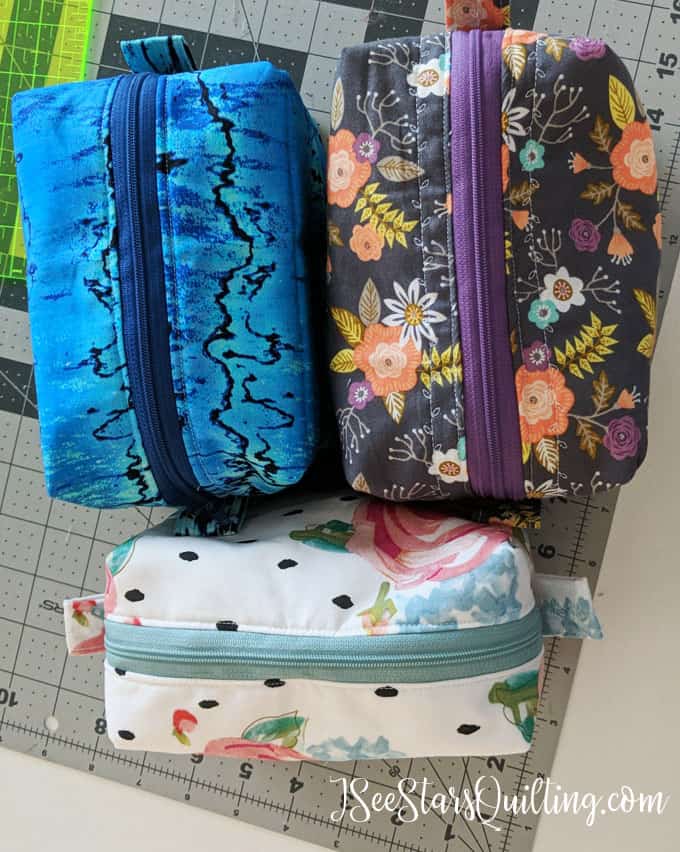 You can see the original tutorial here and the slightly alternate ending tutorial here. I made a bunch of these up for my kid's teachers and stuffed them with goodies I found in the cosmetics section at Target. They were a really big hit and easy to customize to individual likes and personalities!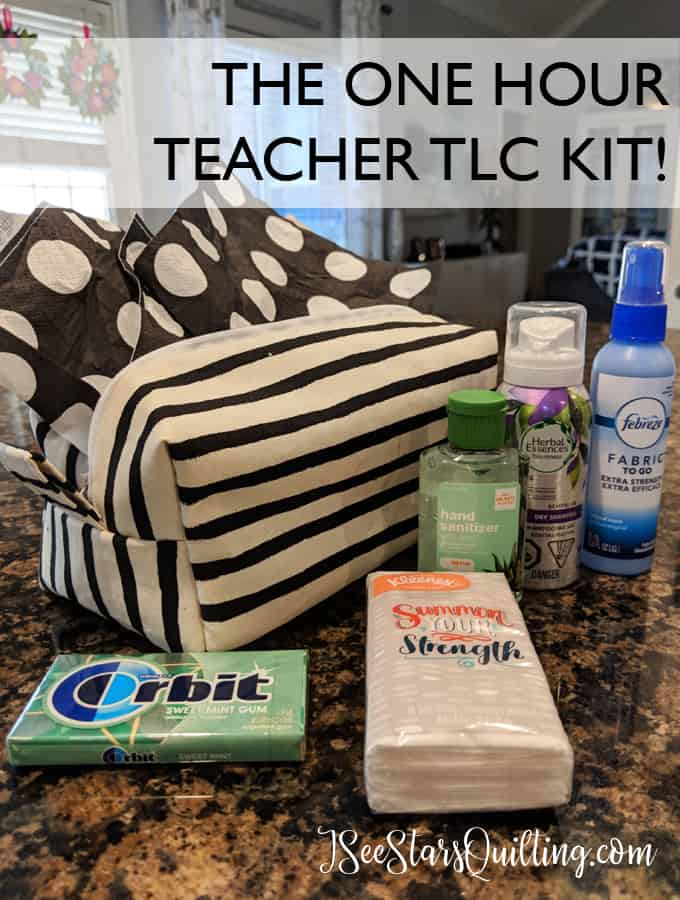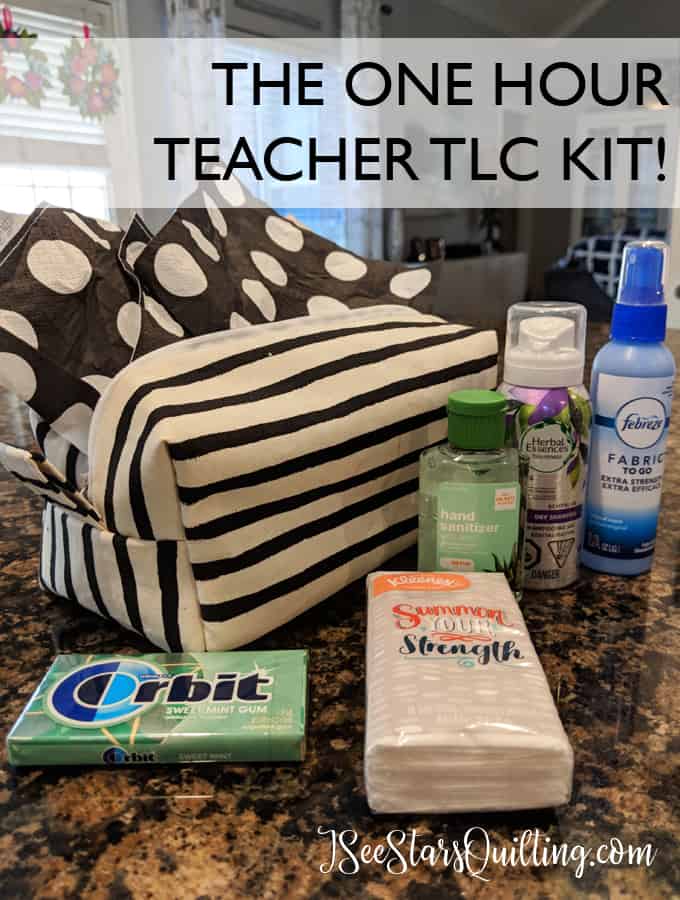 2. Cute Fat Quarter Bags!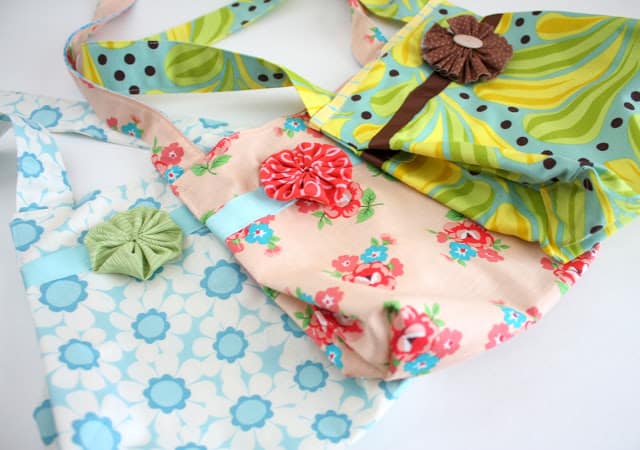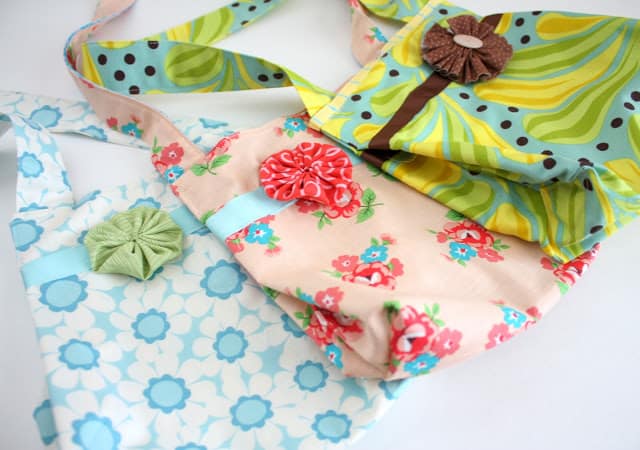 Aren't these precious? Amy over at Diary of a Quilter shows step by step how to sew up these cute little bags using fat quarter fabric. These would be darling to sew for tween girls! You can check out the tutorial here.
5 Minute Pin Cushion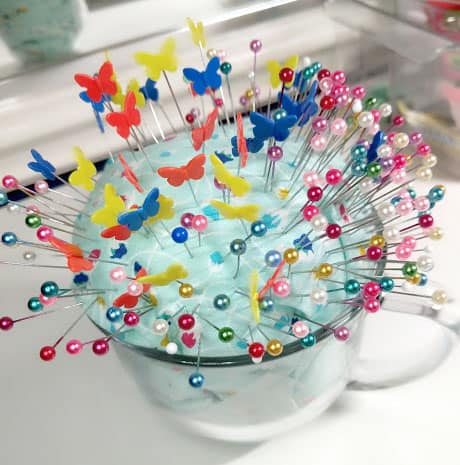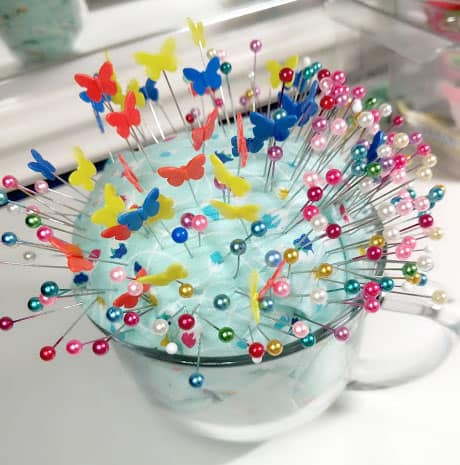 This pin cushion is one of my favorites to give. 1) We all could use an extra pin cushion, right? 2) This one is super easy to customize to each individual person. I have re-purposed chipped china cups found in a thrift store, cheap dollar store mugs, fancy mini teacups, even the travel souvenir shot glass… you name it! Add a little scrap fabric and voila!
For the Homemaker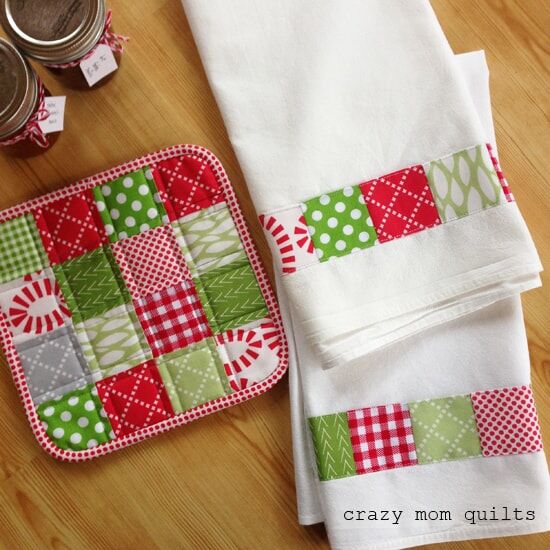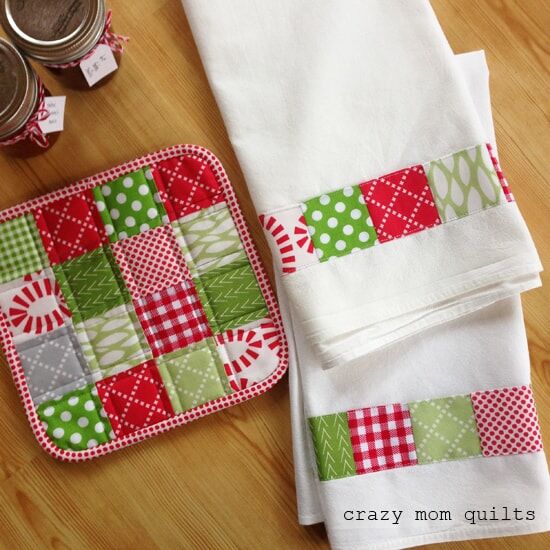 In my head right now I can see so many possibilities for this kitchen towel and hot pad set from Crazy Mom Quilts. Happy spring colors, soothing neutral colors, a bright pop of yellow in the summertime…. I could go on!
She also has a recipe for hot fudge sauce that I have made multiple times and totally puts the icing on the cake for this gift!
Quick Table Runner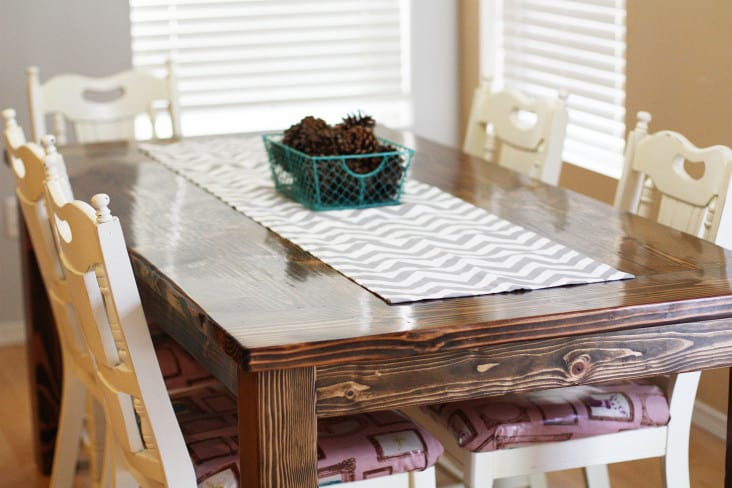 This Quick Table runner tutorialfrom SewMuchAdo has 4 steps…. yes you read that right. 4 easy steps. Wrap it up with some scented pine cones or a plate of cookies… yummy and pretty!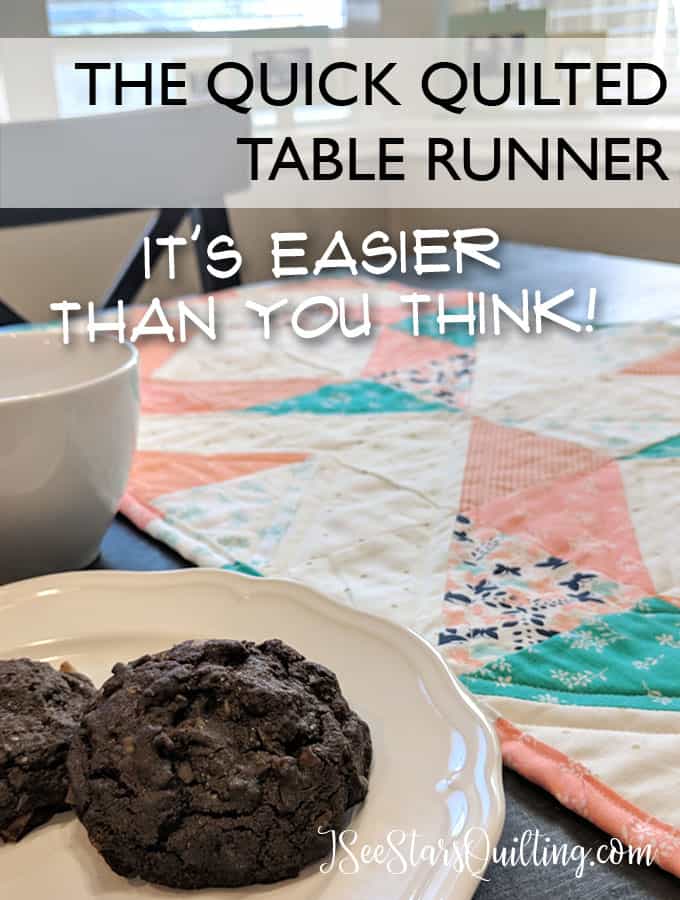 You can also check out this tutorial that I created this year for a quilted table runner – Again the color options are endless to go with any occasion or holiday. (Edit: a reader of mine even mentioned how she made the table runner reversible!)
Little Cutie Pouches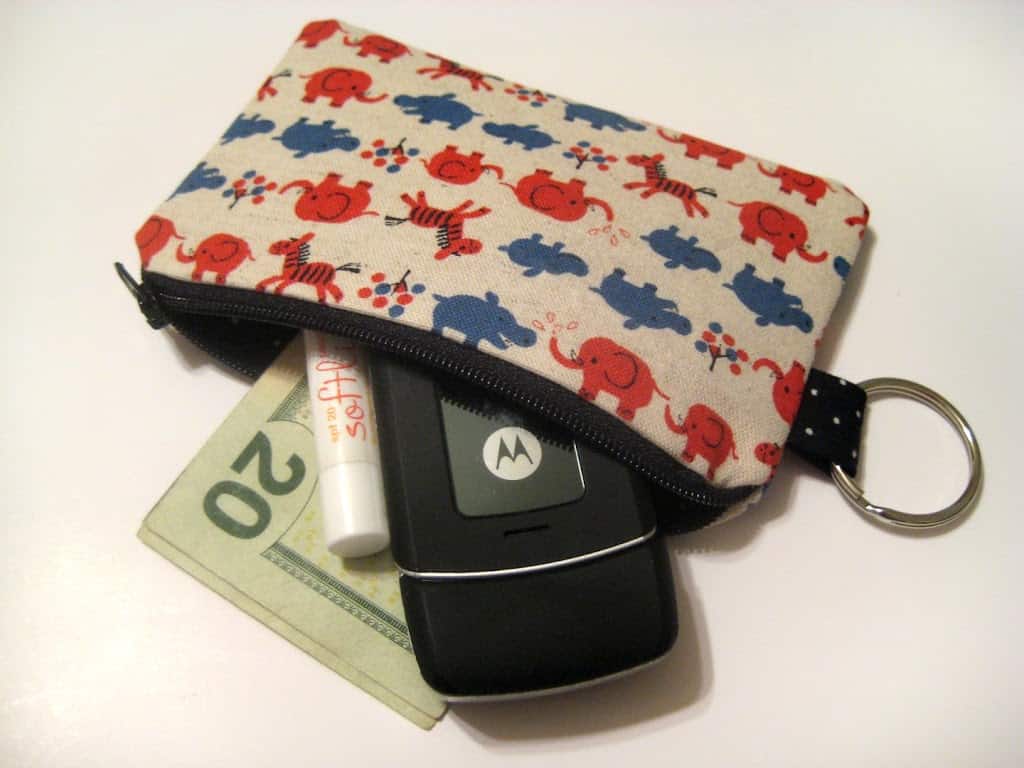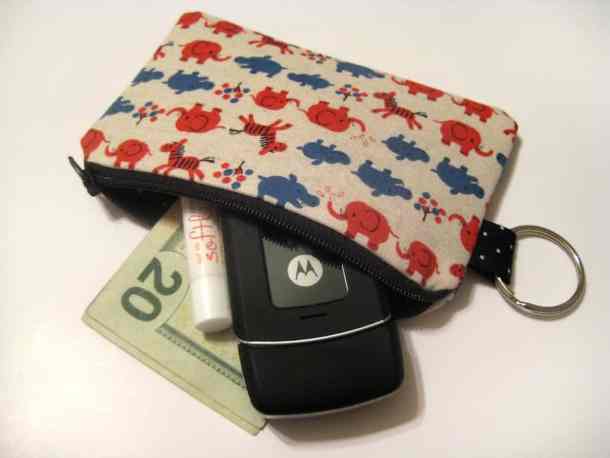 I absolutely adore these little cutie pouches from Noodlehead. They are the perfect way to dress up a gift card. The tutorial is really detailed and lays out everything step by step. Make a few extra while you're at it as quick grab and go gifts in a pinch!
The Perfect Catch-All Fabric Bin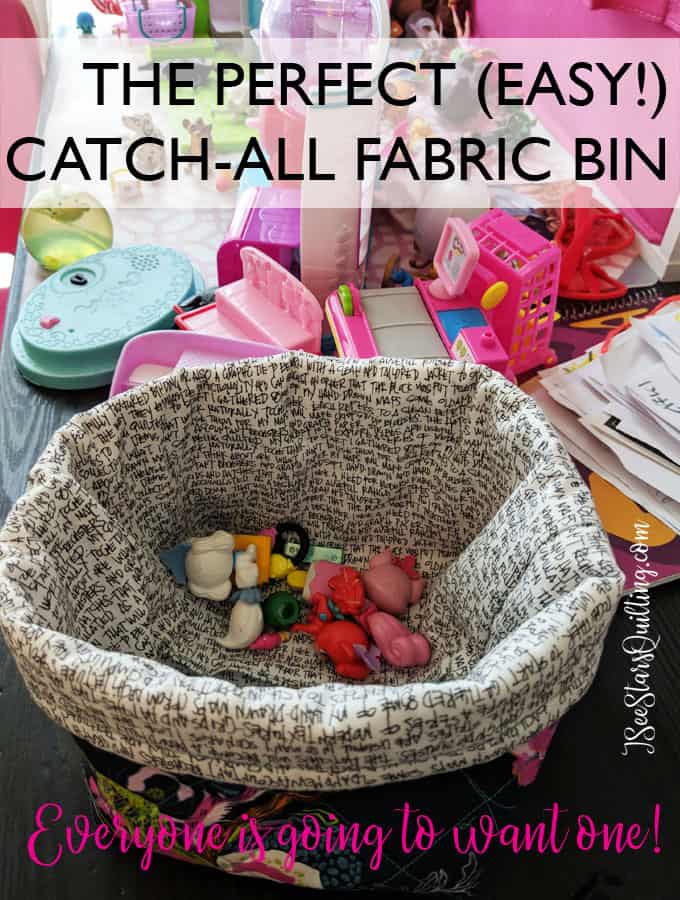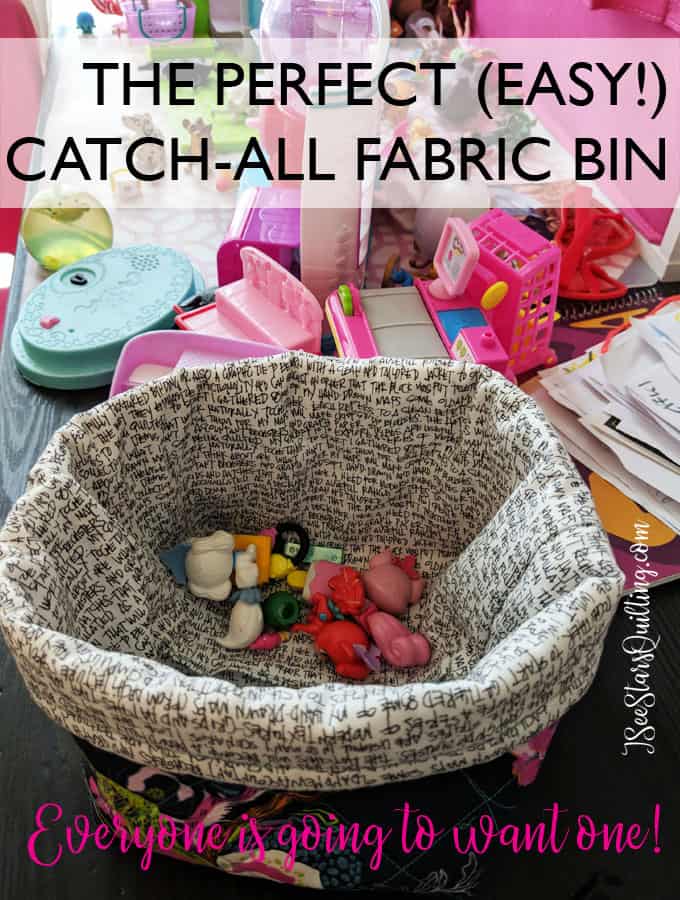 I've made so many of these fabric catch-all bins around my own house I can't even count them all. My kids develop these little "collections" of the most random things they can find. (Who collects acorns and is not a squirrel? My son, that is who. But that is beside the point.)
What I mean to say is these little fabric bins are absolutely endless in versatility. They sew up fast too. Win-win.
Mod Messenger Bag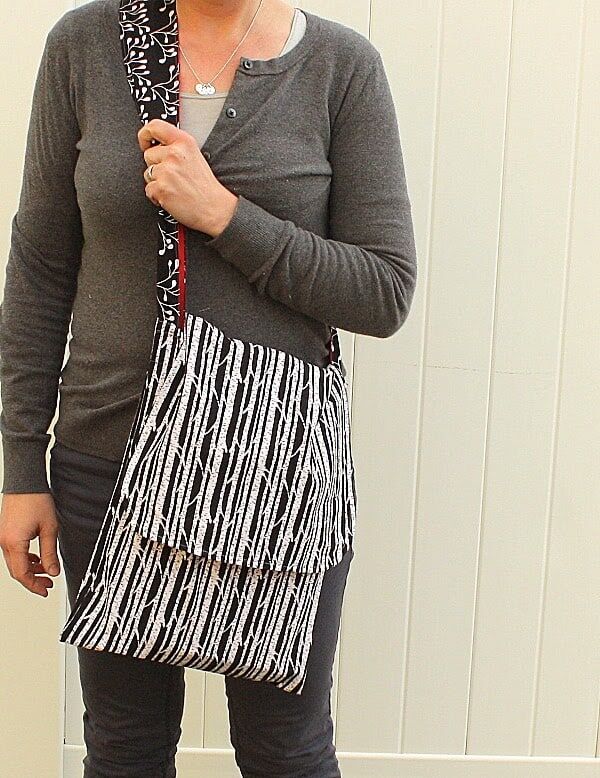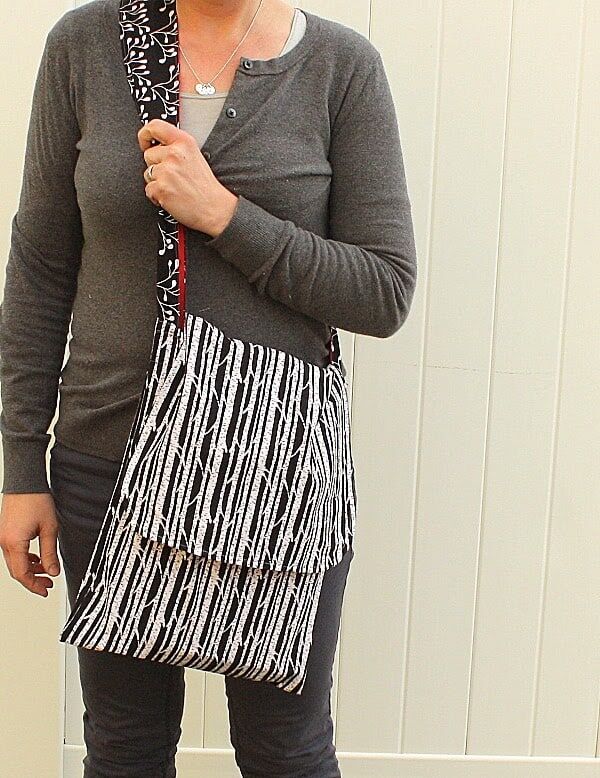 This is another one from Diary of a Quilter – This mod messenger bag takes a little bit of extra time the first time you sew it, but after that you'll be a pro and can whip these up and customize them to your own liking super quickly.
OMG Aprons!
I never get tired of the usefulness of a good apron. To your favorite creative baker or chef, you'll be a godsend of a hero. I do a lot of baking and my aprons are always dirty or in the wash. And often I just like to wear it because I'm feeling a little spunky or maybe I like how I feel like a retro housewife when I wear one? 🙂
Anyways, here are a few really fun tutorials.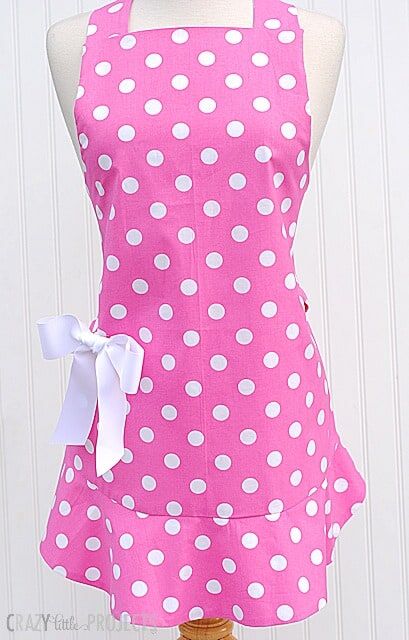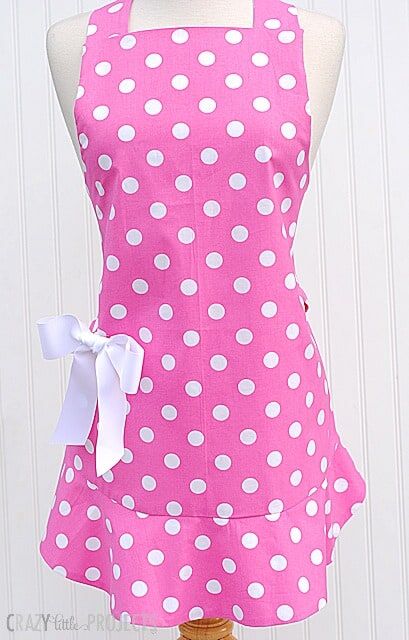 Crazy Little Projects has a super simple apron tutorial that walks you through step by step and gives you a few ways you can make it your own (See cute bow)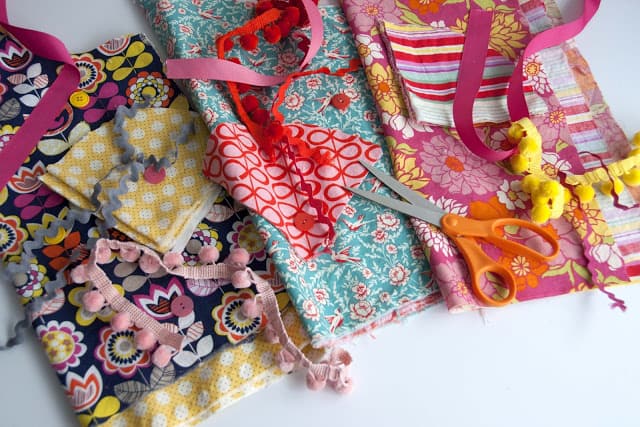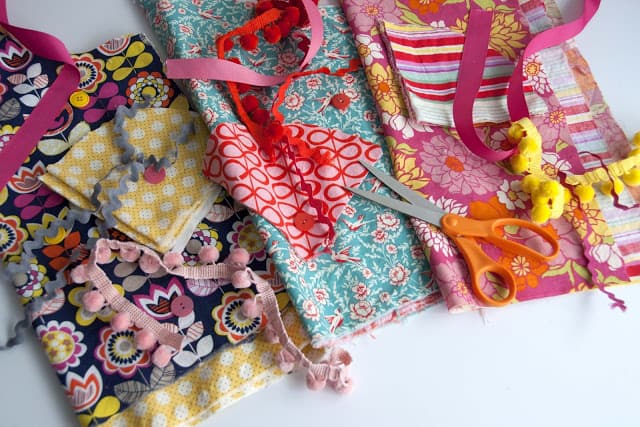 And even Pint Sized Aprons for the tiny Chef's in your life. Aesthetic Nest has a pattern and tutorial to cover all your culinary geniuses.
Wine Bottle Bags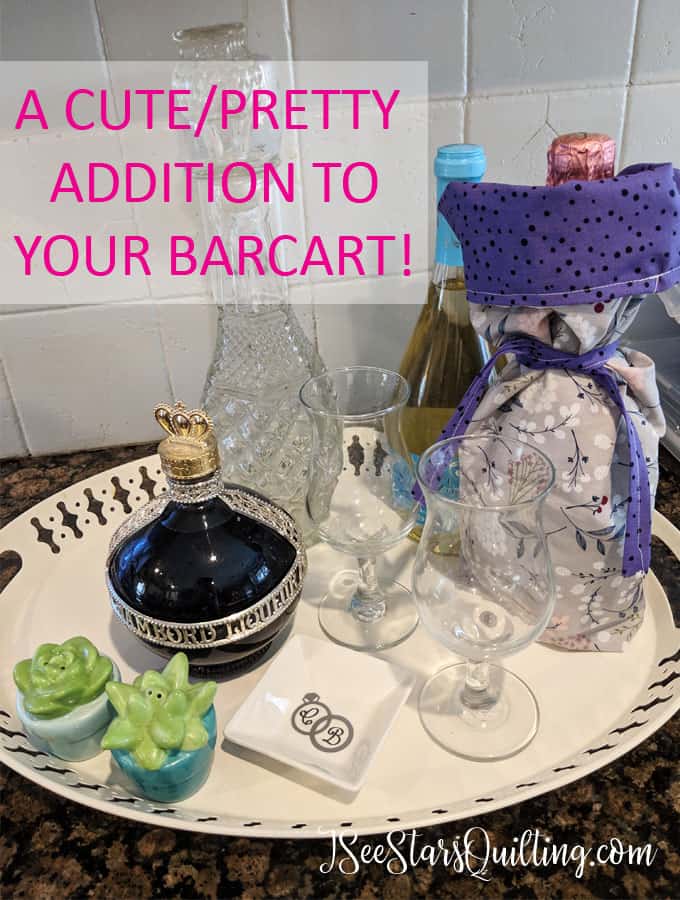 I wrote up a post recently that had links to my favorite tutorials for wine bottle bags. If this is something you're interested in making (and why not? because they're super fast a cute way to dress up a bottle of wine for a dinner party) you can check out that post here.
Easy Peasy Fleece Blanket
I don't know how your house is but sometimes I have more "help" than I know what to do with on my projects. 🙂
This project is one that lots of little hands can help with for the majority of the steps.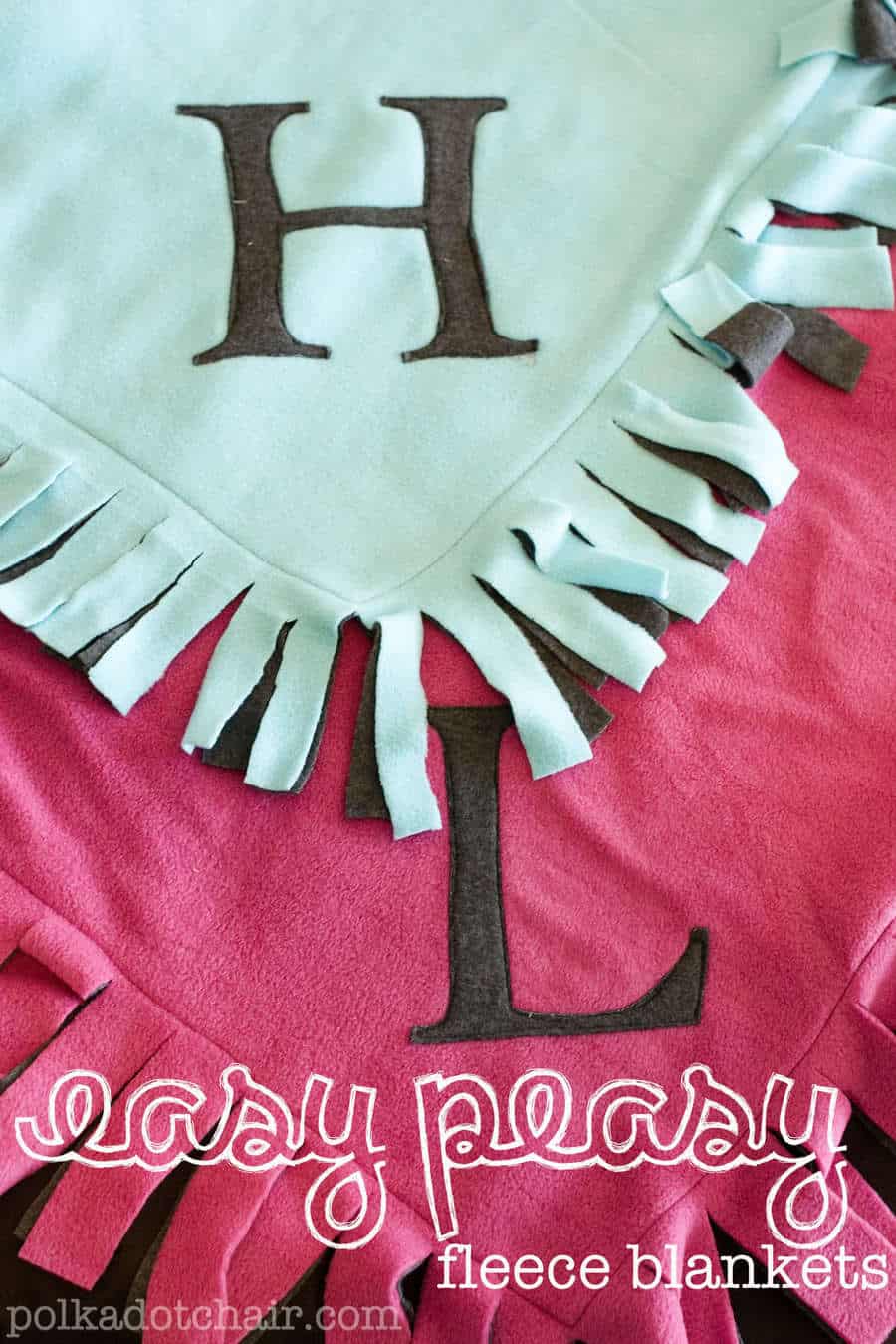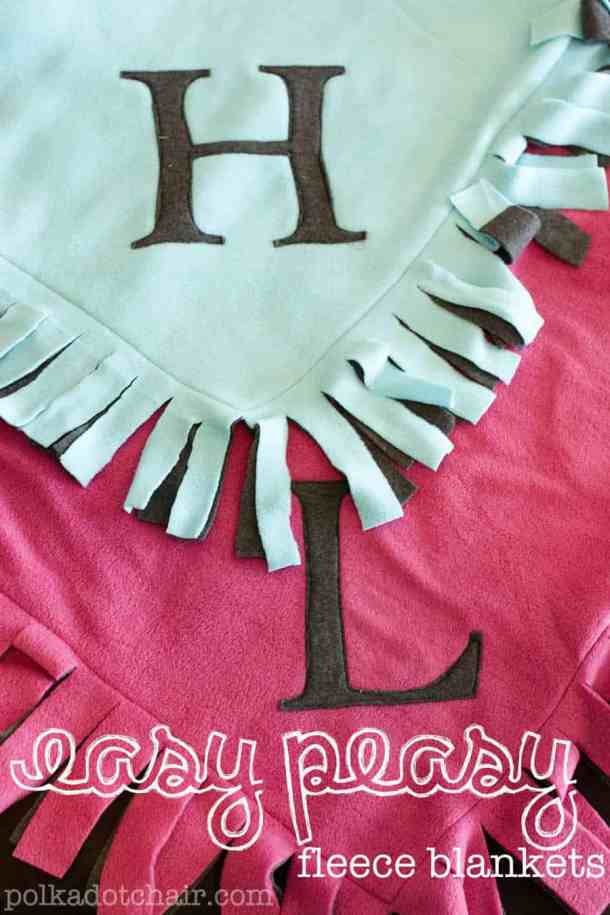 Easy Peasy Fleece Balnket from The Polka Dot Chair
Quilt Block Oops to Zipper Pouch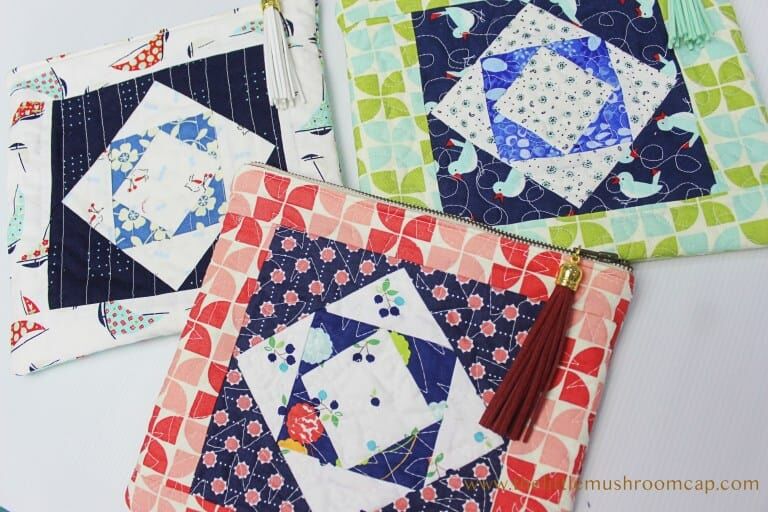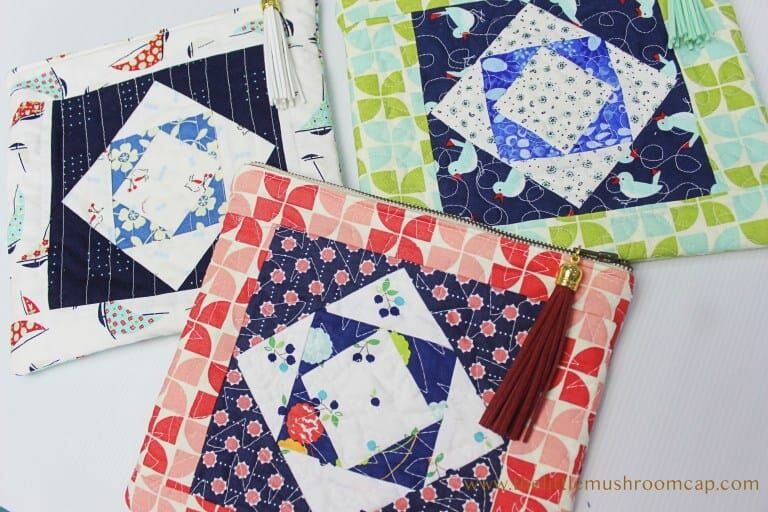 Honestly, why have I never thought of this before? – I said to myself when I came across this tutorial. I had cast away several blocks that we'ren't just right for whatever reason and said I might make a few mug rugs eventually.
These Zipper Pouches are much more useful! I also love the tassel addition that she added. Check out this tutorial on The little Mushroom Cap.
If you simply do not have time to whip up a few of these gifts or you are shopping for another quilter, don't forget to check out my post with the 20 Amazing gifts for quilters.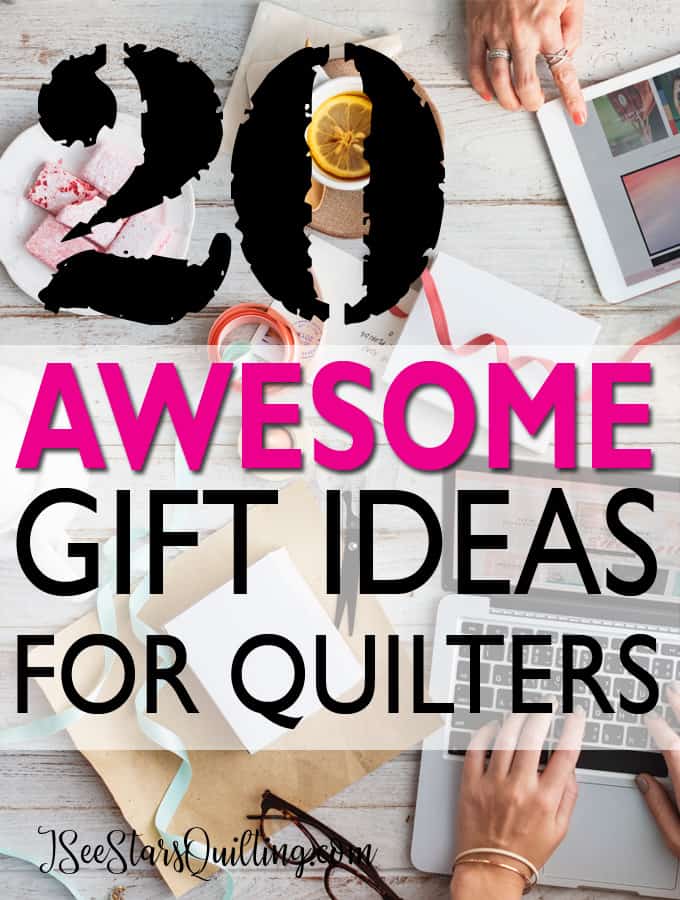 What are your favorite last minute sewing gifts? I'll be adding to this post as I find myself in a pinch (as I often do!)
Good luck to us all in the last few weeks of the year. Slow down when you can and soak up the simple moments of creativity when you can get them 🙂
Also, check out my free e-book download below for my best tips on Quilting for the busy girl!