Hello hello! I hope today finds you happy and healthy 🙂 Last week I had the fun pleasure of doing a few Facebook live videos, which I called "Coffee and Quilting Chats". Several of my favorite readers missed the chat and/or do not have facebook so I thought I would give you a shortened and condensed replay version here!
(I shared a special coupon code in the video ? … keep an eye out for it)
Enjoy!
Do you want more Coffee and Quilting Chats?
Let me know in the comments if you are interested in more chats about specific quilting questions or any more Coffee and Quilting Chats in the future. I enjoyed talking with you!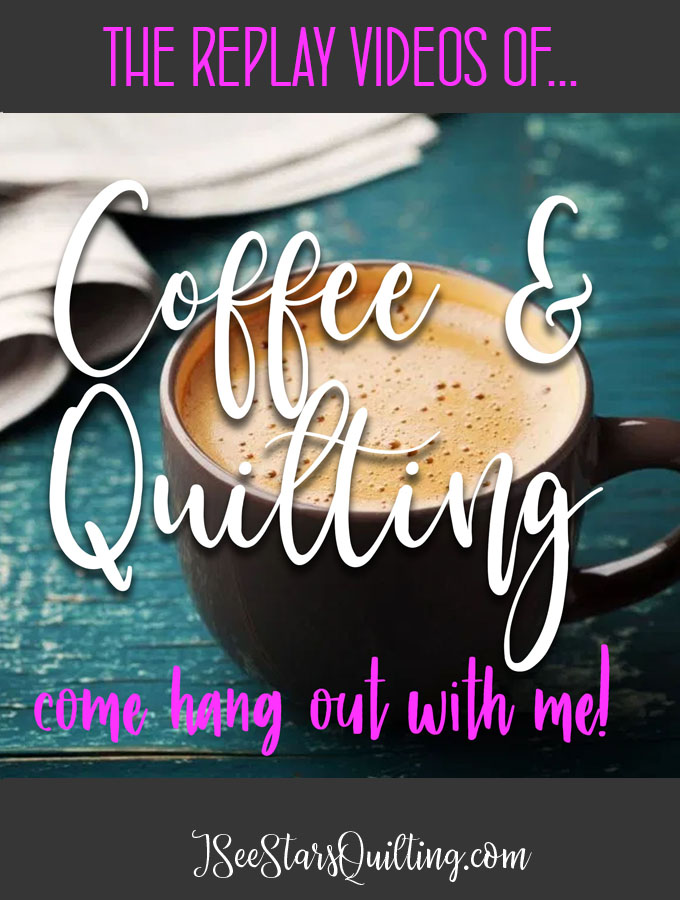 The Recap Videos
I decided to chop up the videos a little bit and try and condense them as much as possible without losing any of the really good parts! You're welcome!
The Original/Full Length Videos
Just in case you're interested and want to see the entire video in all of its greatness…… ?
Beating the virus quarantine blues by having an online quilt party together!

Posted by I See Stars Quilting on Sunday, 15 March 2020