Hey hey, quilting friend! Raise your hand if you have a few WIPs & UFOs (works in progress and unfinished objects) in your sewing room!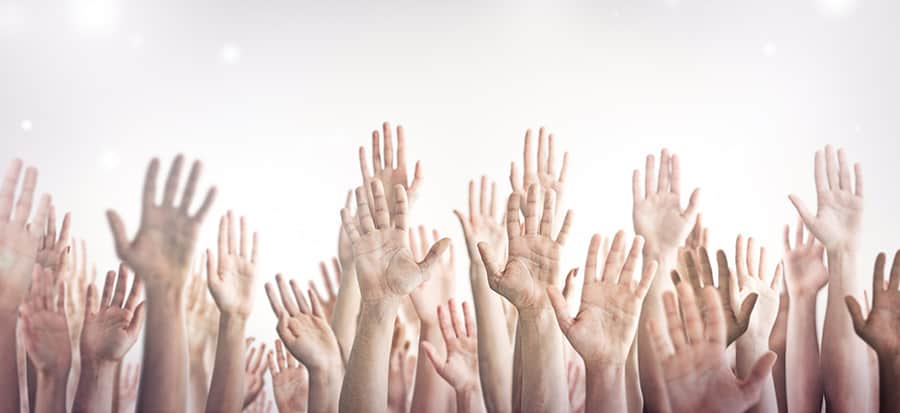 (Obviously, MOST of us do!)
Are you seeking motivation to vanquish your WIPs & UFOs from your space?
Maybe you are wishing for a secret phrase to leap off this page and give you the determination that you need to finish them!
Perhaps all it really takes is someone to come over and glue your buns to your chair so you don't have any other choice but to work on them? – (I'm not signing up for that, by the way)
Last year, I created a challenge for myself because I really needed to finish up a few projects that I was dragging my feet on. You can read about my sewing room challenge here.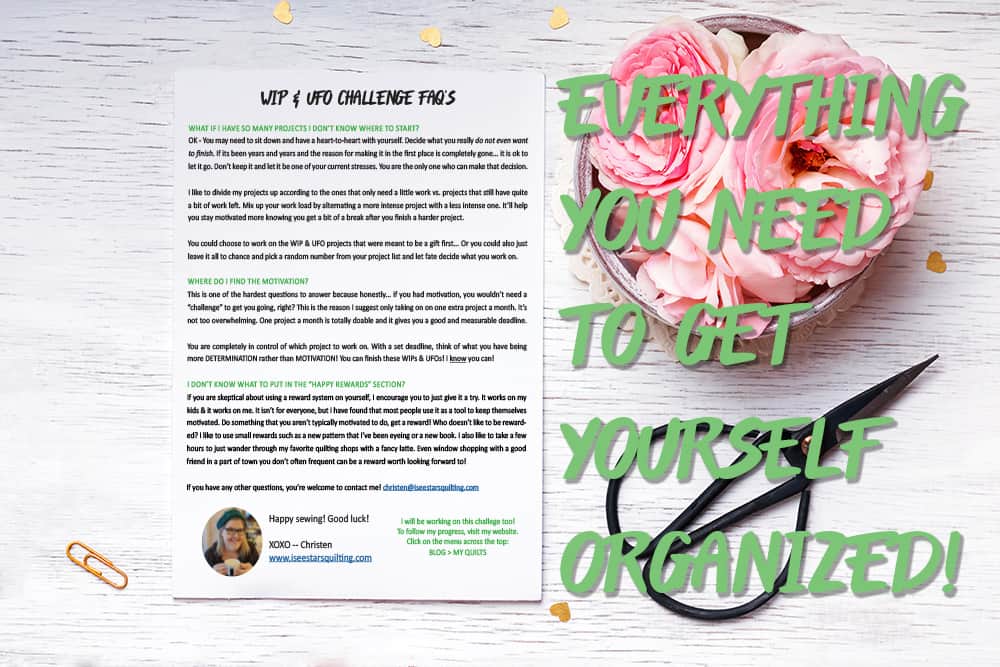 Getting ready for another challenge…
I have been sorting through my sewing room and I'm noticing that the WIP & UFO pile is much larger than I would like it to be. oops.
In short, the sewing room challenge was a great success. So, I'm doing it again (yes, again) with a little more organization and I'm totally asking you to join me!
The plan is to complete one WIP project a month until I no longer have any more projects to work on…. (haha. just kidding, I will always have unfinished projects laying around because when I buy something new, I can't wait to get started on it!)
I created several pages so you can choose which layout works best for you! I really think we work better in numbers. And I would love for you to do this challenge with me!
So… what do you say?
You can follow my progress by clicking the menu at the top of the page BLOG > MY QUILTS or searching for "SEWING ROOM CHALLENGE."
I'll be posting monthly updates as I finish each project.