First things first.
'What is a mug rug'?
It is a small quilt essentially. An English person might call it a coaster. A typical American sized coaster is just enough room to hold your cup and nothing more. A mug rug is just a little more substantial with enough to keep a drink and a cake or cookies. It can vary in size from 4" x 7" to as large as 12" x 8" which is more like a small placemat.
I have fallen in love with these little quickie projects! A cup of Tea and room for snacks? I'm in!
But… As cute as they are, a person really only needs so many, right?
5 Ideas for using Mug Rugs
1) The most apparent plan for all your mug rugs is that everyone you have ever known is about to get one Christmas/birthday/neighbor gifts… you don't even need a reason to gift these little beauties. Quilted mug rug patterns will not take you all day to complete. They come together so quickly that you won't mind making up several at a time. – A super rewarding sewing project!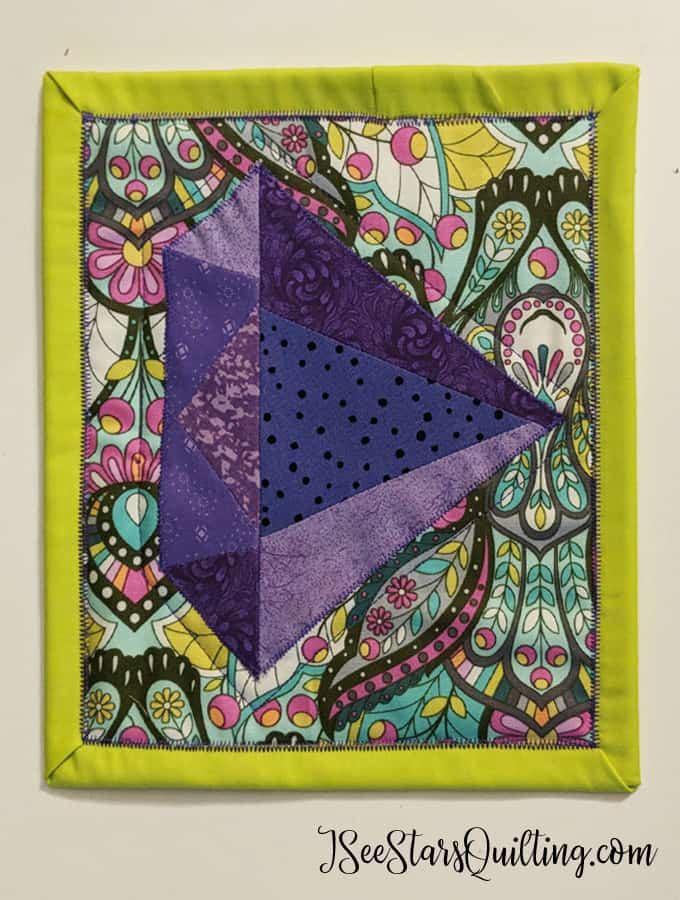 2) Scraps Scraps Scraps – Can't bring yourself to throw away that last piece of pretty fabric from another project? (me either, honestly.) Bring out those beautiful scraps! It's time for them to shine! Mug rugs are perfect scrap busters.
3) Looking to practice a few new sewing ideas? Try it out on a mug rug first. These are a great way to hone in on and improve your sewing skills.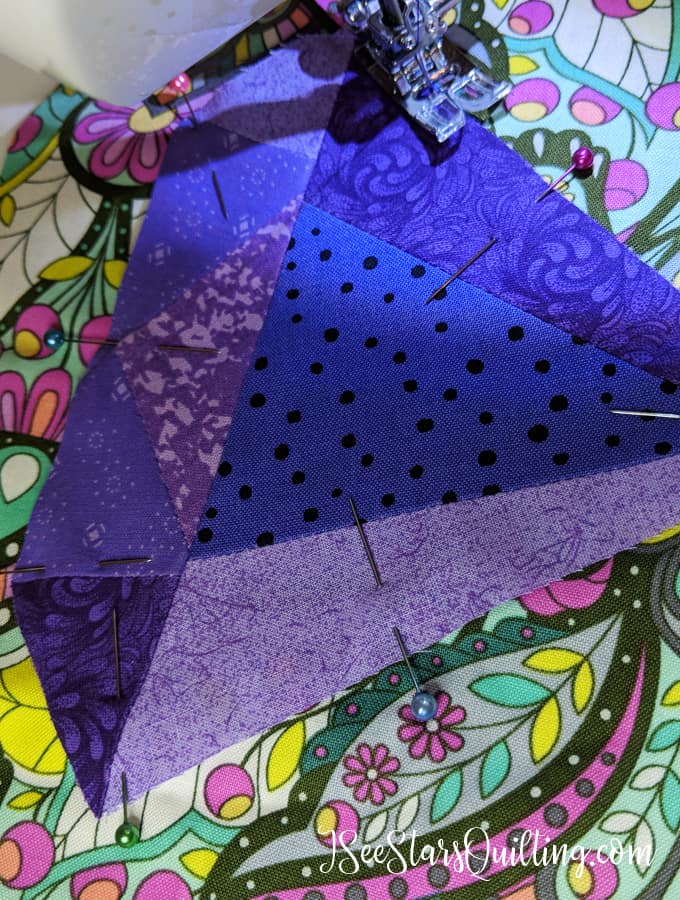 4) Creativity is your ultimate superpower. There is no specific sizing rule or any mug rug police lurking around… Do what you want with it and adjust where you feel is necessary to really own your rug. If you want permission to go off the paved path and do your own thing… here you go. You have it… now seize it!
5) Lastly, a fun way to make your mug rugs stretch a little further is to save your practiced mug rug tops and turn them into something fabulous! Join them all together for a more substantial quilt top. Can you imagine the fun eclectic style of all your favorite fabric scraps joined together into one glorious quilt? Oh, the beauty!
I'm hoping that I've convinced you to give this little mug rug thing a try. I'll admit that I'm a tad bit obsessed and I love to rope people into my obsessions so that you can relish in the excitement as well. I'm so lovely, aren't I?
I have actually created my own mug rug pattern but it isn't quite ready to share just yet. I want to make sure it's perfect before I bring it to the blog. However, if you took notice in the images above, I did give you a sneak peek. Did you see the purple gemstone? Thats it! I will let you know as soon as I release the pattern… now… on to the FREE patterns!
I've given these patters a perfect look over and made sure they are easy to understand and super easy to sew for all levels of quilters. Enjoy!
FREE Patterns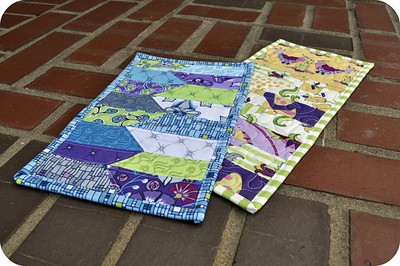 This Ziggy Mug Rug over at Sew Mamma Sew is a super quick and easy one, but the toutorial is really explanitory with images. Everyone likes pictures!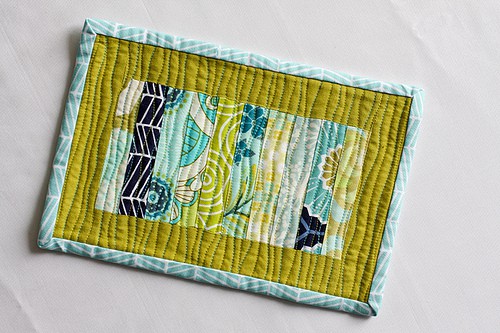 I can't say enough nice things about Jeni over at In Color Order! She has such a spunky happy spirit that just inspires me every single blog post. AND she makes such beautiful pieces. If you don't already follow her, you're missing out. You can get this pattern here from her website.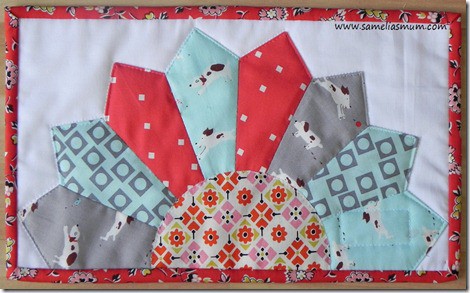 This beautiful ray of sunshine is the pick me up you need in the mornings! Isn't it so cute? You can find the FREE Pattern here.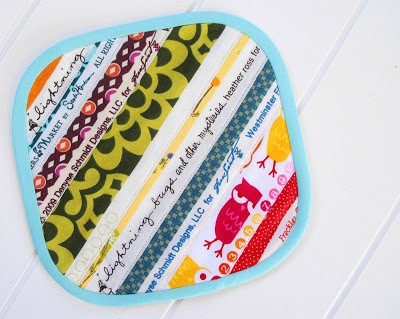 This one may not be for everyone, but I am loving all the projects people are making with the fabric selvege! And, if corners give you fits when working on the binding… yay! this one will make your little sewing heart happy! You can get this pattern here.
So… Are you ready to sew? 🙂
Favorites?
If you have a favorite pattern that I've missed here or if you've created one yourself, let me know in the comments. I would LOVE to feature you so we can all enjoy more tea and cookies.
Happy Sewing!