Hey, sewing friends! I just realized that I made this little Animal Baby Quilt last spring and I never shared it with you.
Say what?… yeah. I'm sorry. I know we don't have any secrets. I think it was because it was the end of school and actually, I don't remember, but I'm making up for it now.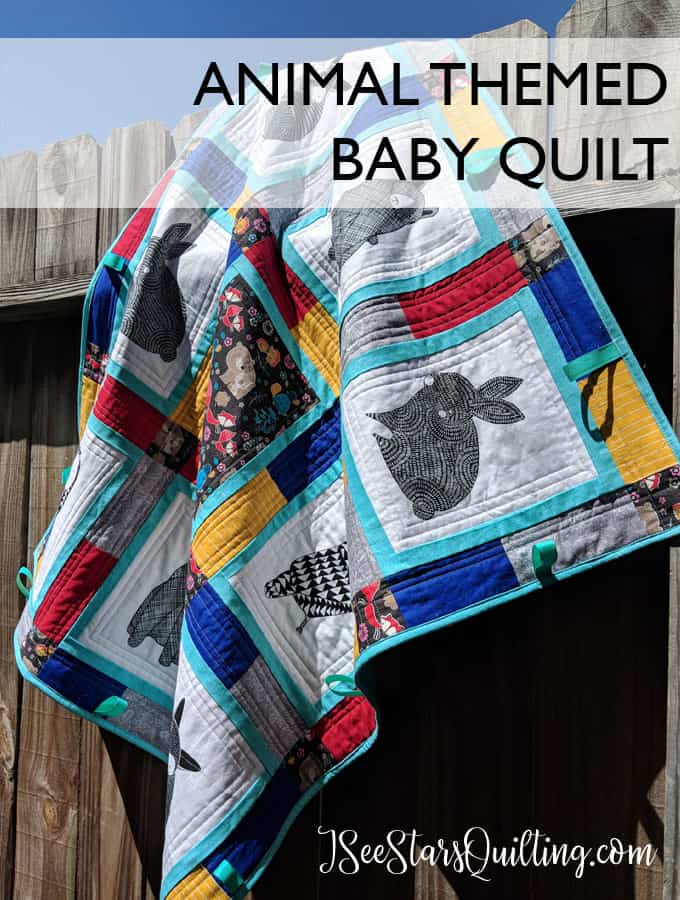 My daughter's teacher was pregnant while she was in school and had the baby over the summer. It was super important to her that we give her an end of year present that was for the baby as well.
I found this cute black and white panel set of animals at the fabric store and it was perfect. It is called "Thicket" by MODA. And while I haven't seen it in the store in a while, there are plenty of options on Etsy that are totally affordable.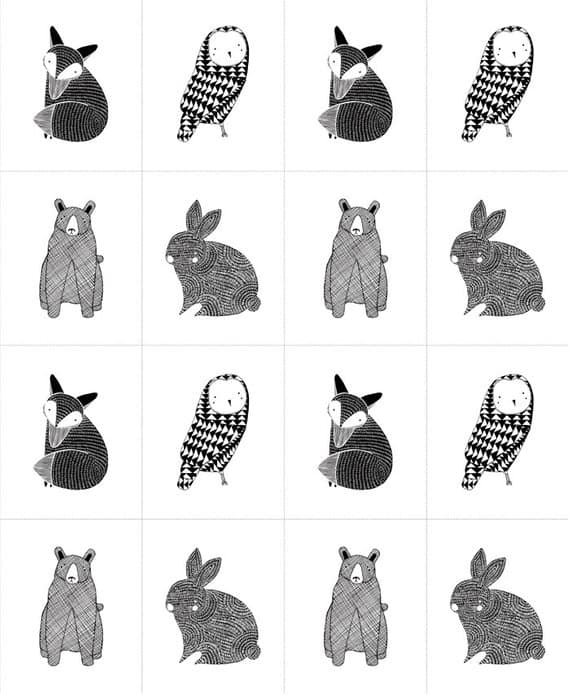 If you like the style of these prints, but not the woodland feel, I have also seen one with just cats. Isn't it cute?!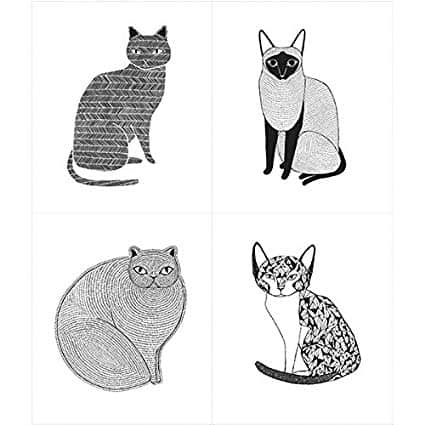 Etsy Shopping Tip:
Always do a reality check when you shop on Etsy. Sometimes you can really find great deals, especially if it is a print that is not in production anymore. However, sometimes people think they're holding onto gold or something and will jack up the price. I used to have my own Etsy shop. There are good people out there too… Just beware and do the math. Know that if they are charging over $15/yard and it's just standard fabric… keep looking.
The Animal Baby Quilt
This is a photo of the early layout process. The colored blocks were mostly scraps from various other projects. The yellow stripe fabric was one I bought for this project because I knew the teacher was a fan of this particular shade of golden yellow.
There is no rhyme or reason to the color layout. I just kept moving them around until it looked balanced.
Also, you'll notice there are eight panels of animals, and I have a nine grid layout. Problem-solving, y'all. I added some little bits of another animal fabric and called it good.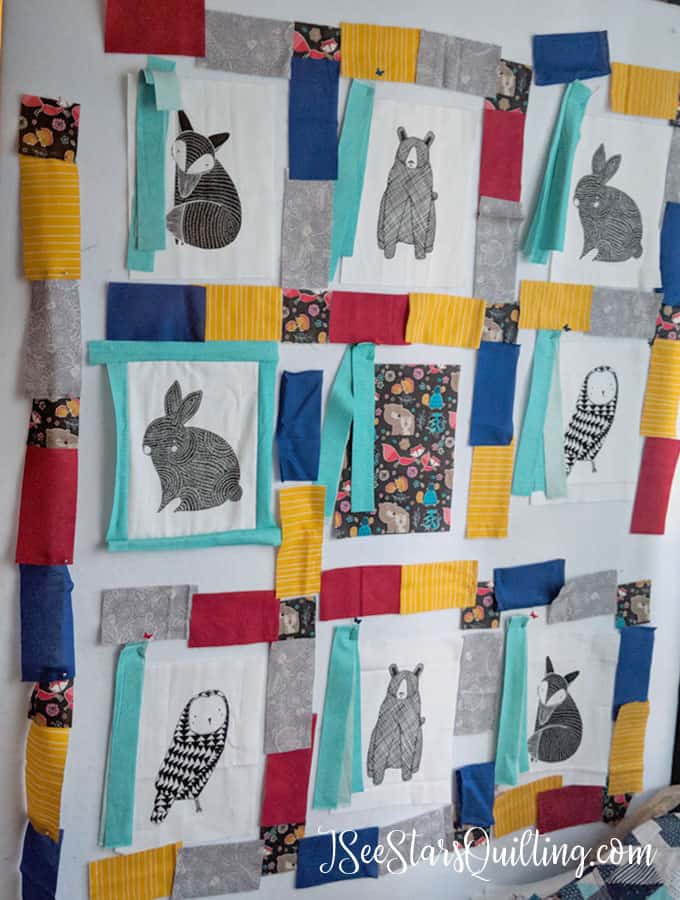 I also made sure to add a few fun details.
I don't know what it is about baby quilts, but something in me always wants to add these little ribbon tabs along the edge. ALWAYS do an extra few backstitches on the edge of each ribbon to really secure it. I used them with my babies all the time. It made it easy to clip on a quick toy and maybe just once you would think that it wouldn't get lost or left behind. Side note: I wasn't really at my best in my sleep deprived mommy of an infant stage.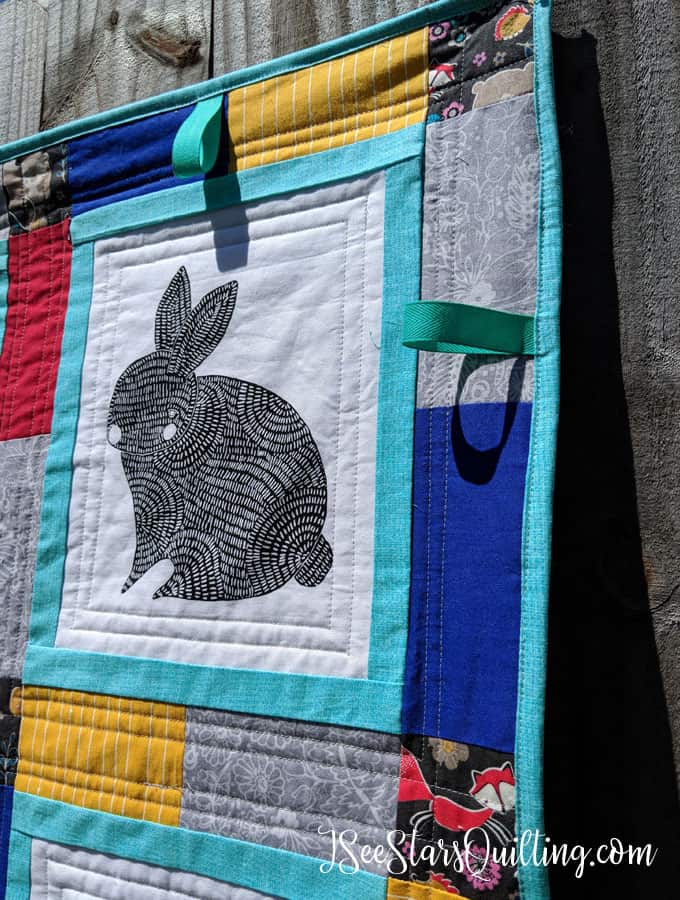 I really love the way it came out, but most importantly, The teacher was so so excited to receive and handmade quilt from one of her students. It really made a for a fun and memorable end of year gift 🙂 And because she is still working at the school, I know for a fact that this quilt has been used and loved!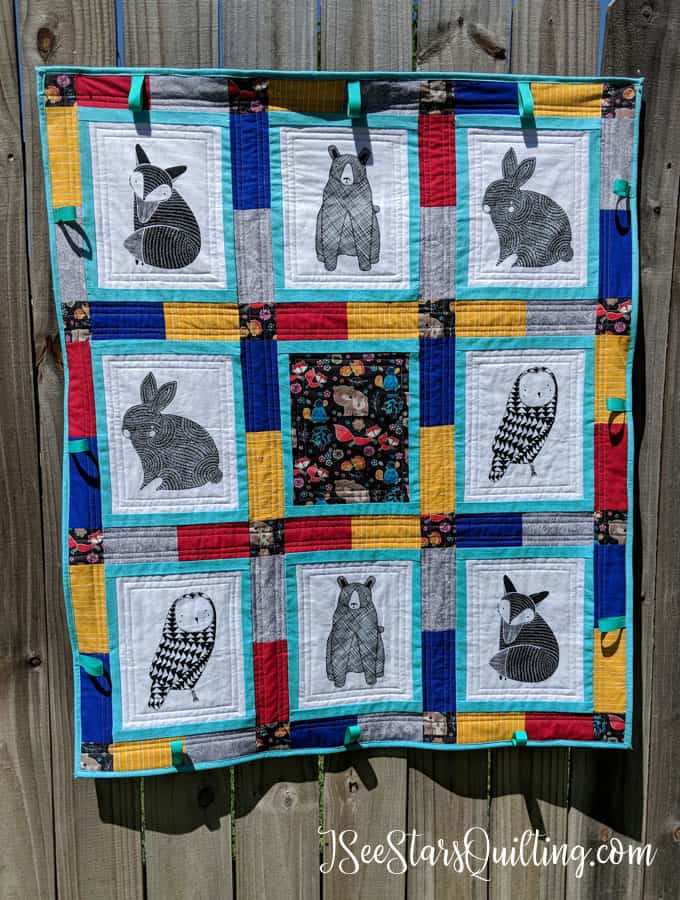 And there you have it! A fun little Animal Baby Quilt that is an easy sew and uses up scraps! I hope you use this quilt as inspiration in your own sewing adventures!
Happy Sewing!