I am all for a good quilting trick to get more done in less time. You know that. Today we're going to dive into the most popular ways of making HSTs – Or Half Square Triangles. More Piecing in less time!
For more quilting terminology, check out The Quilter's Code Unlocked.
Sometimes you need to draw a line on your fabric to ensure straight sewing or cutting, I really like these markers because the line stays when you need it to and disappears when you don't need it anymore. All it takes is a few squirts from a mist spray bottle. and you'll never even know it was there!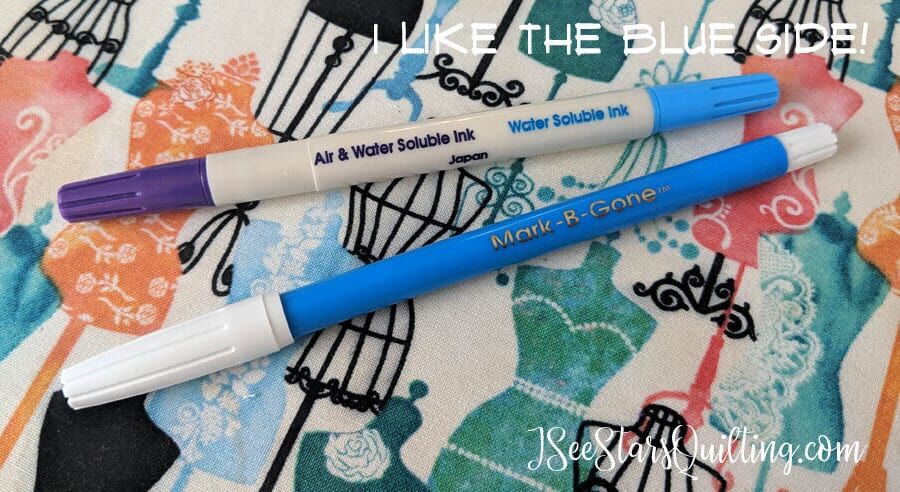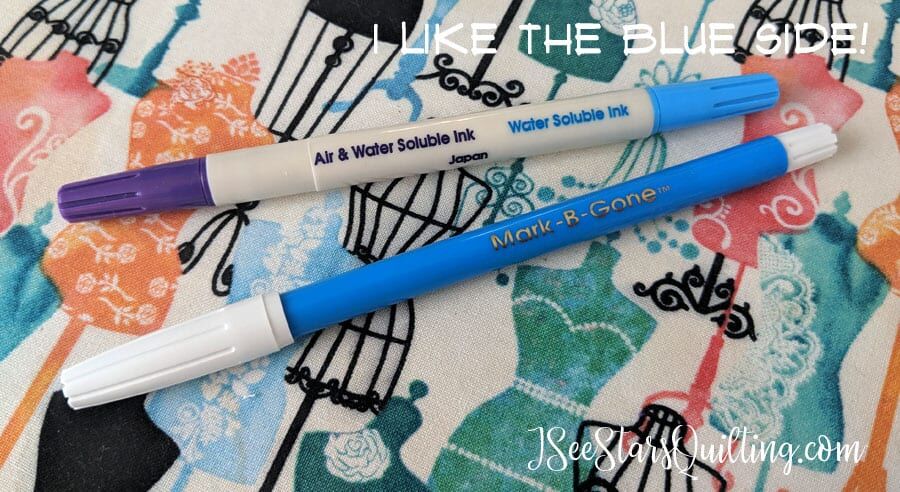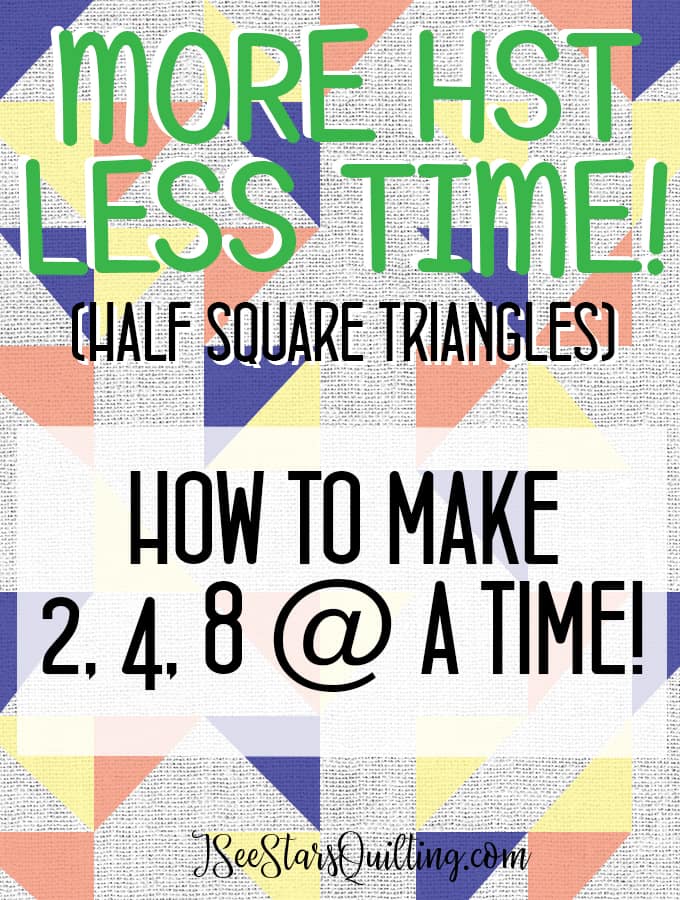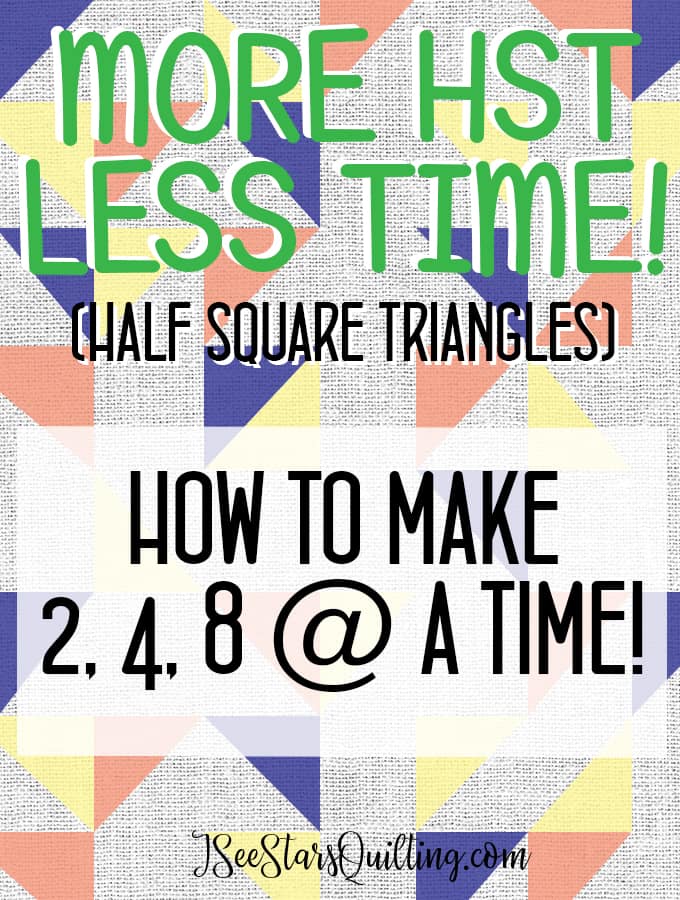 1. Making HSTs two at a time (the "traditional" method)
Unless you have a specific pattern to go by which tells you all the measurements up-front, you'll need to do a little math.
Decide the size you want your unfinished HST block to be (the size of your block PLUS your typical 1/4″seam allowance). Add 1″ to that number.
This is the measurement you want to cut the squares to make your two half-square triangles.
UNFINISHED HST BLOCK + 1″ = SQUARE SIZES TO MAKE TWO HSTS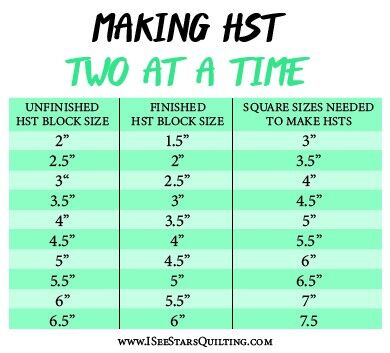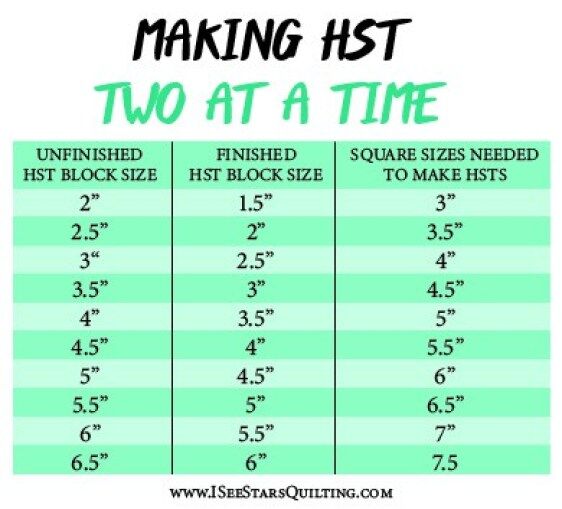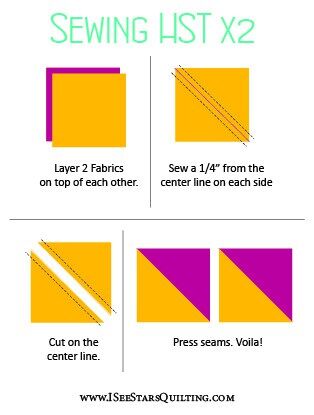 2. Making HSTs four at a time
Making HST is definitely more piecing in less time! But the math becomes a little more complicated.
I usually make HST 4 at a time if I am creating pieces where I need them to all be the same size but the size isn't specific. i.e – If I am just playing with fabric.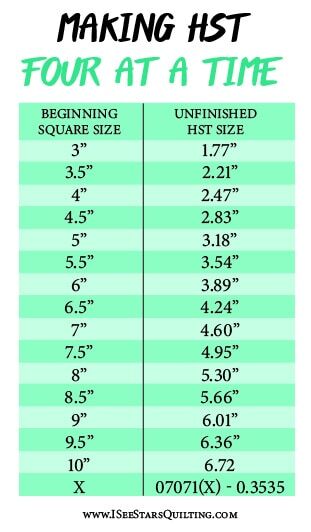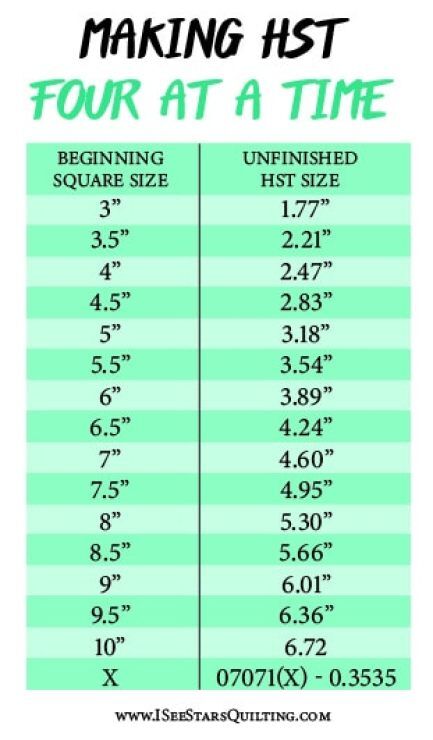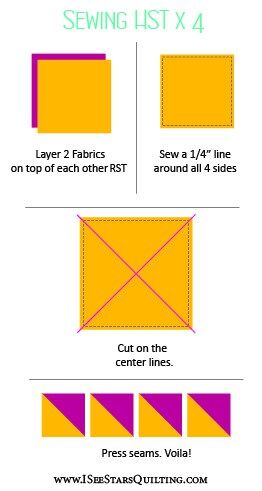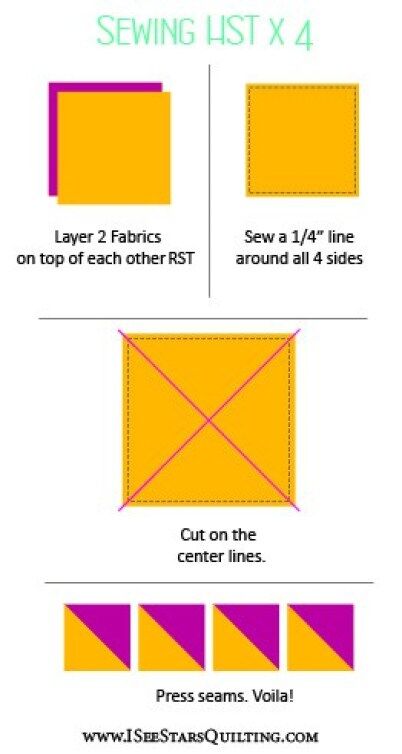 3. Making HSTs eight at a time
Making eight HST is certainly fewer calculations than making 4 at a time. You'll find it extremely satisfying to have so many HSTs in such little time!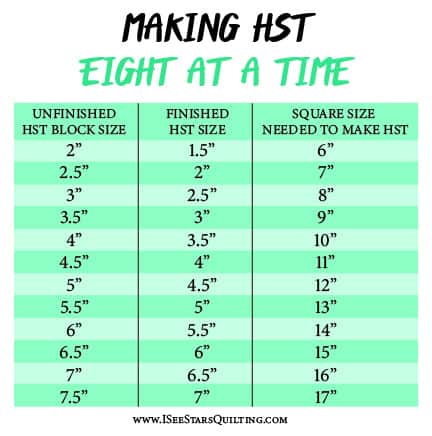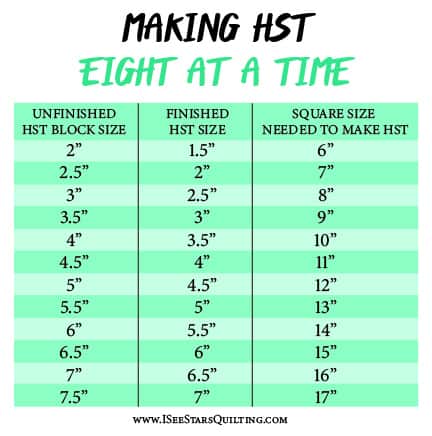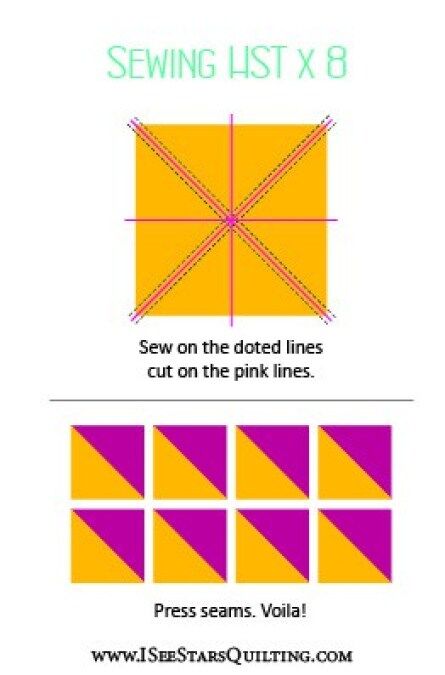 And there you have it! All the useful charts and measurements for making HSTs quicker than quick. You'll be creating beautiful masterpiece quilts built with HSTs in no time!
With these HST tricks. you'll be sewing more piecing in less time!