During quarantine, I took up the task of working on updating my sewing/crafting room space.
I have looked through just about every possible furniture and organization structure available at Ikea. (every single one as of 2020!)
I am going to share my favorite Ikea products for the sewing room with you as well as which ones I ultimately chose to add in my space.
I'm going to organize this list in a few different categories so you can quickly scroll to what will help you the most.
Work surfaces
Chair/Seating
Furniture/Large Storage
Small Storage
Accessories
Note: Ikea nearly has it's own language when it comes to product names… I feel it makes more sense if you just assume each product is like one of its children and while the name be unfamiliar to it, you can't judge it based on the name alone. 🙂 If something is really unfamiliar to you, just do a quick search for the product name and you'll catch on eventually!


Work Surfaces
This is super important. You can have all the storage containers in the world but if you have nowhere to work… well, what's the point?!
You want large flat surfaces that allow creative inspiration to strike.
It is also really nice if you can spread out and have space for allllll your pretty things while you're working!
Linnmon Table Top
The Linnmon line from Ikea is absolutely a crafter's dream!
First thing you need to know it is kind of like a grown-up Lego set, ok? You pick the pieces you want and create something that perfectly fits your budget and your needs.
First, you pick your preferred size for the top – in many different colors to choose from depending on the size… As you can see, the prices are really quite affordable for a great workspace!





Next, you go about choosing the supports for your desktop…
Again, there are many choices… but if you've spent any amount of time on Pinterest, I bet you've seen the different variations of this classic Ikea product/workspace!
When you're planning your workspace I find it really useful to pay attention to the sizing of the products. Certain Ikea lines were designed to work well with some but, not with others.
By clicking this link, you'll see all the products that are included in the "table bar system". i.e. They play nicely together. 🙂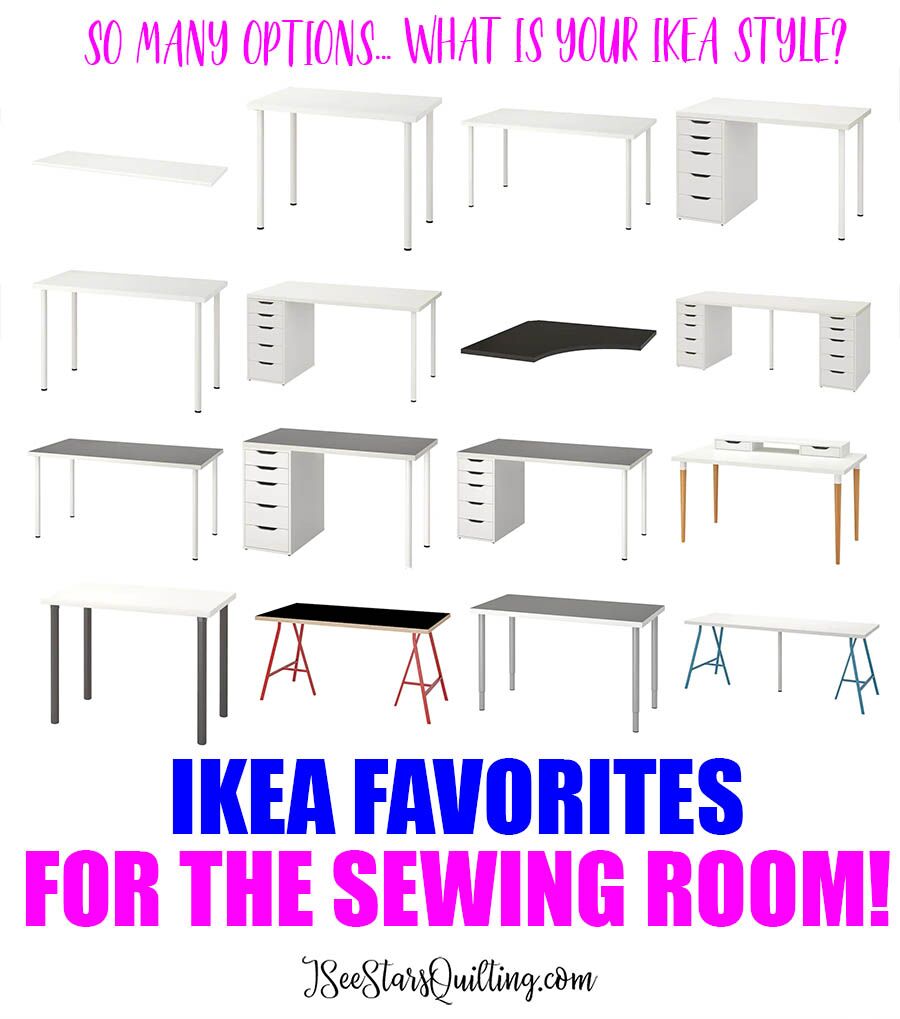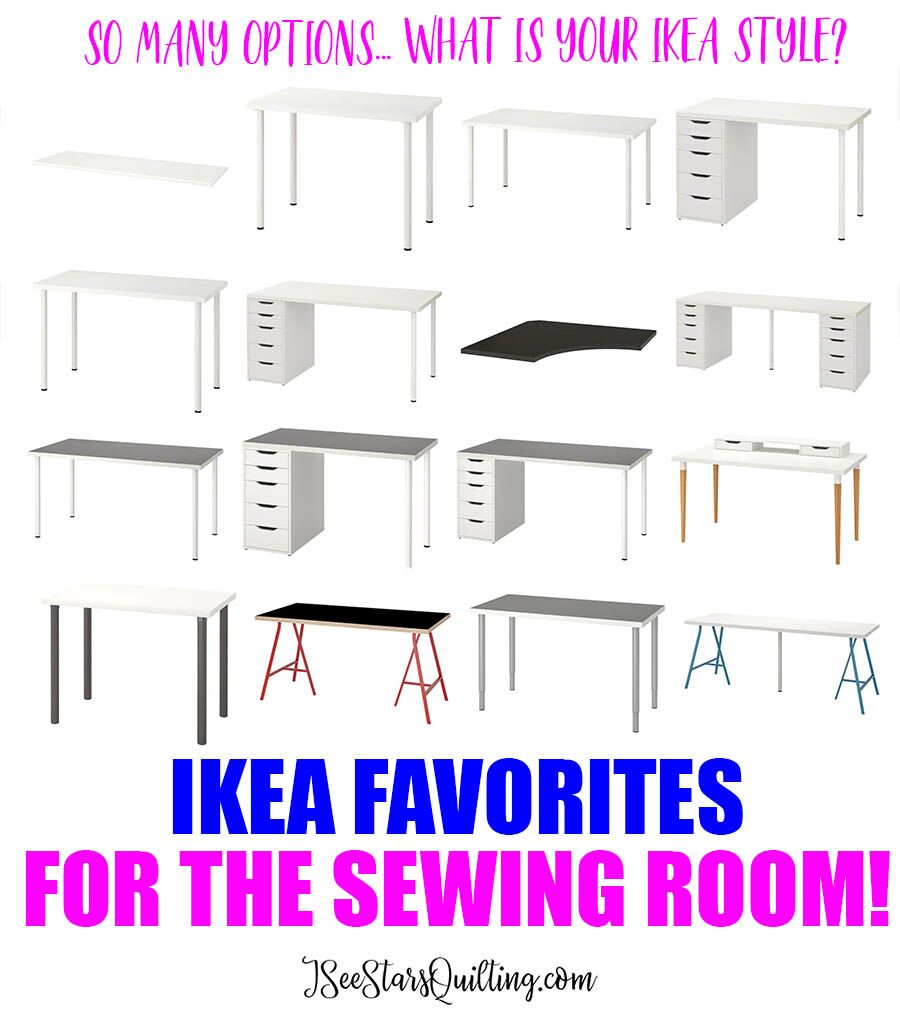 Chairs & Seating
When considering seating options… forget putting money where your mouth is… put it where your um… never mind… The point is that it is important to invest in really good seating because this is a space that you'll be working from for long periods of time.
This image shows proper sewing positioning and posture.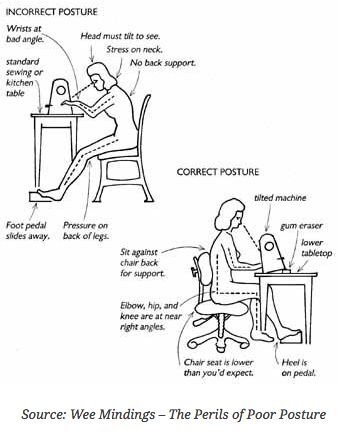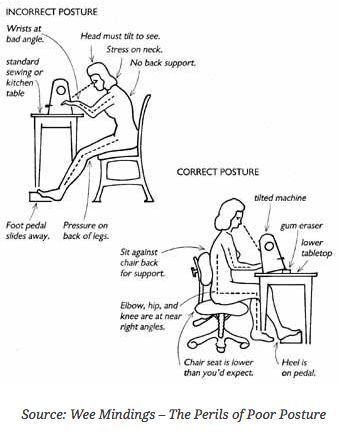 You really don't want to be sitting in a position that is going to leave you with aches and pains after a few good long sewing sessions.
My absolute favorite sewing chair is this one right here.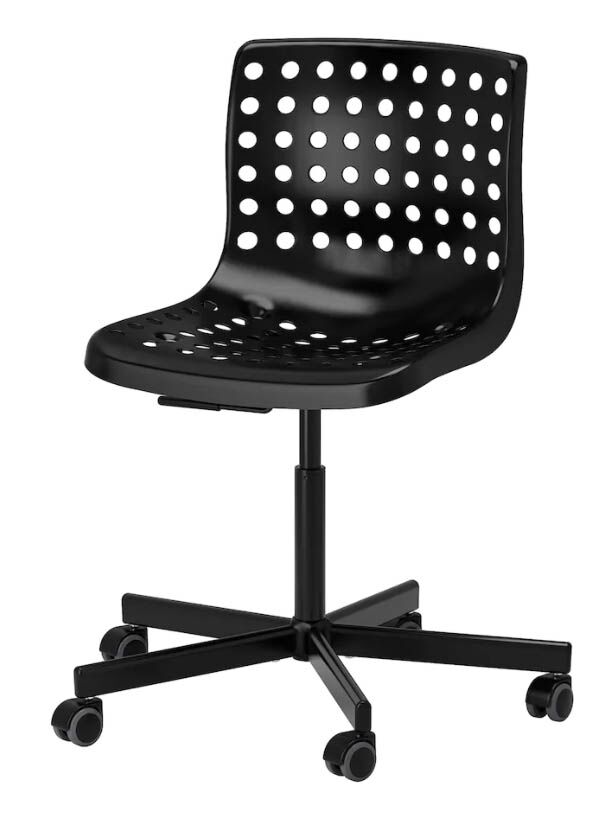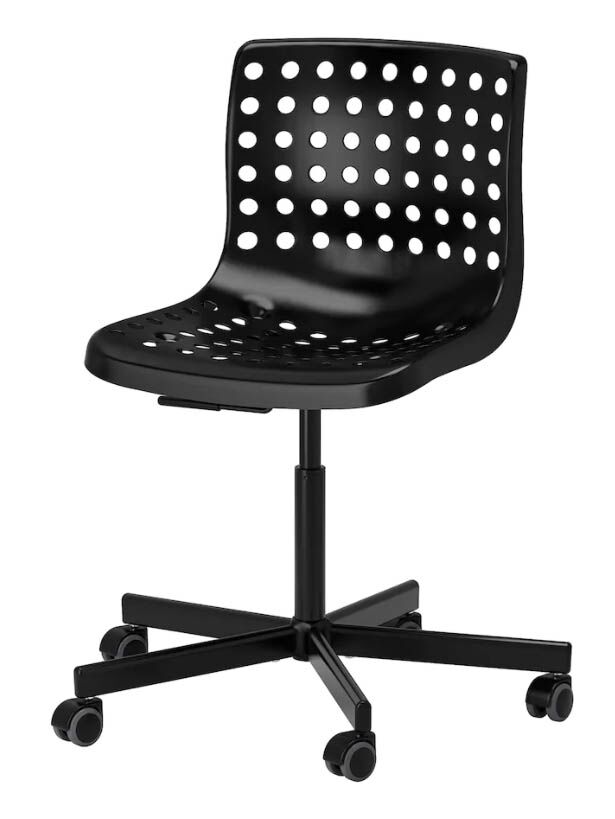 Doesn't look like much, does it?
It is the SKALBERG/SPORREN model from Ikea. It is height adjustable! So I can get it exactly the height that I want it.
The one I own is white, but Ikea tends to roll out and test different markets with different colors so maybe you'll be able to find it in a color that works for you!
The most important part is that this chair is really reallllly comfortable to sit in.
The shape just……. I'm going to say it… It holds your bottom perfectly, ok? There. I said it. It is really comfortable!
If you don't have the budget for a new chair…
Let me introduce you to an inexpensive way to make your chair more comfortable and take the pressure off your spine…
You can get this weird cushion from amazon here. It looks like a weird alien chair or something but if you've ever got up from your sewing machine and been a little stiff… you'll care less about looks than the support this comfy cushion provides!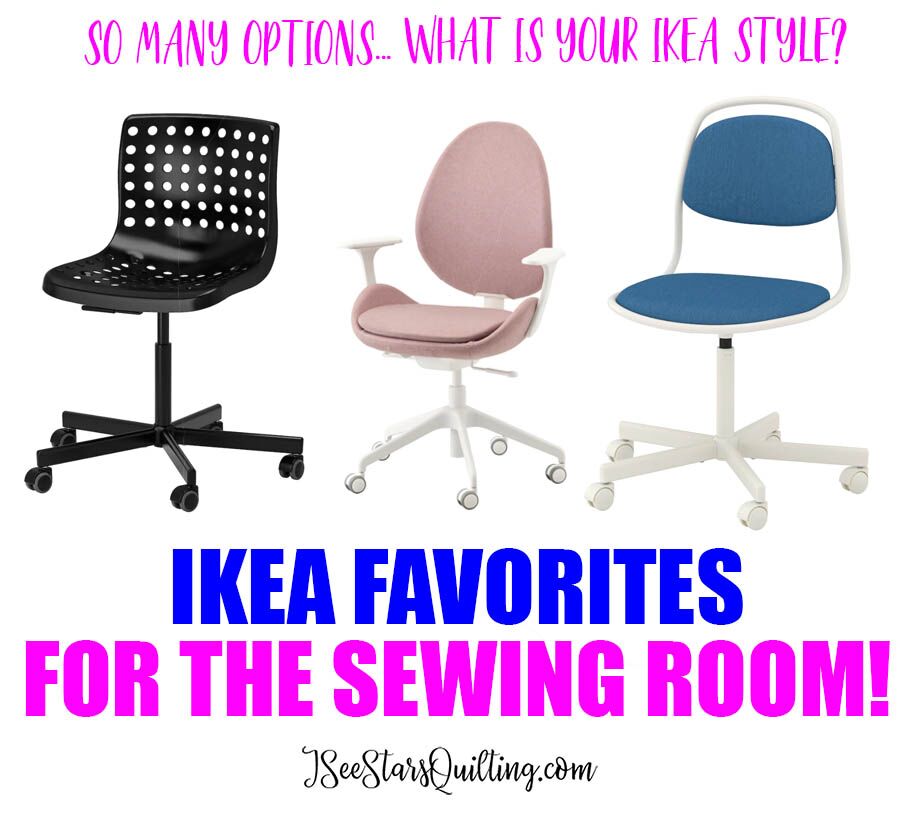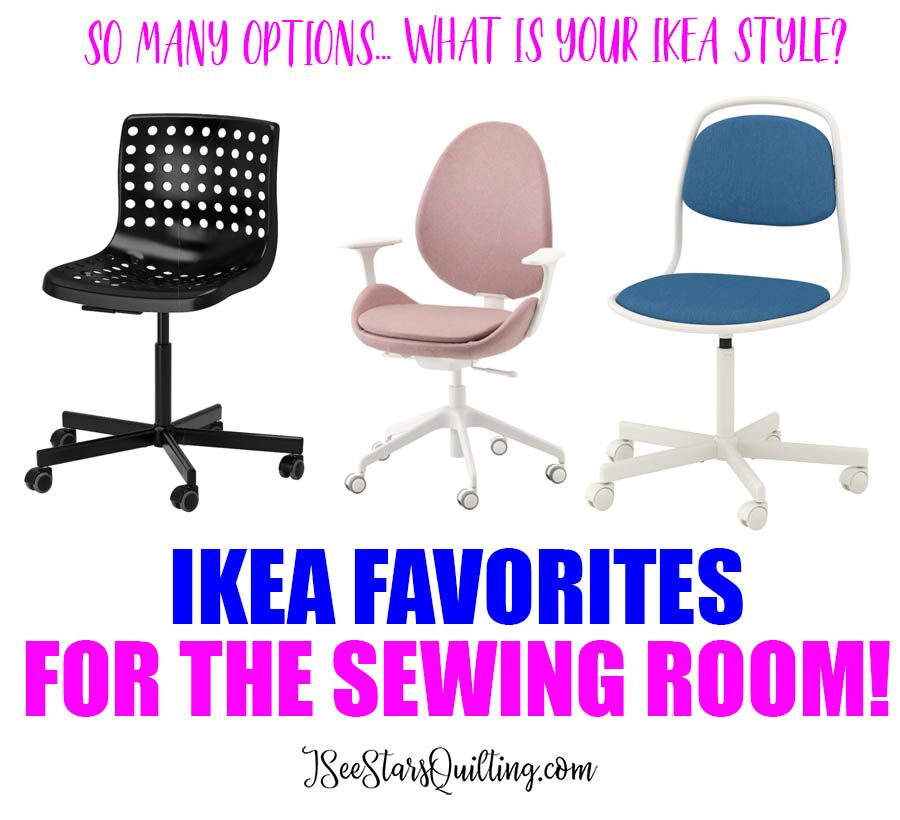 Furniture/Large Storage
Creative storage solutions are absolutely unavoidable if you've been a sewist for more than 10 minutes… you know how it is.
We just have a lot of stuff and while we don't use 100% of it 100% of the time… you can't get rid of it because you will use it one day or need to access it at some point.
Crafting is the gateway drug to full on hoarding.
My favorite Ikea products for the sewing room is the billy bookself.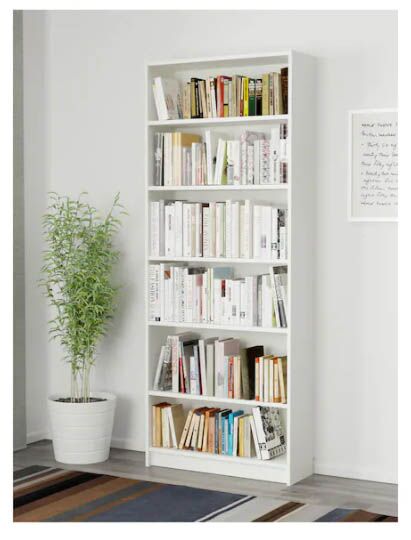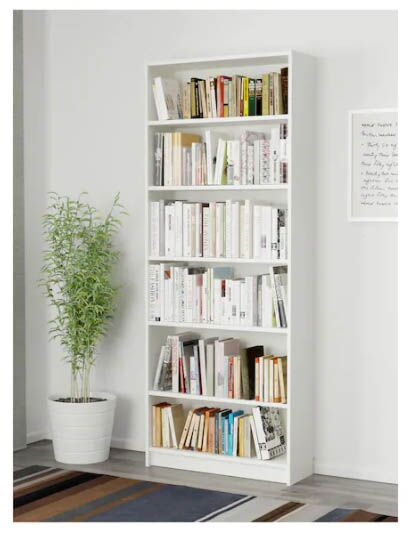 These shelves come in different widths and heights making it really easy to maximize your wall space.
Click here to see the entire Billy Bookshelf line.
If the open shelving isn't the look you're going for… guess what?! you have more options!
Ikea has created many options for you to choose from when it comes to doors that hide your storage solution.
This is also great if you want easy access/grab and go to your items but don't really want them out on display 24/7 or you like a really streamlined and clean look to your room.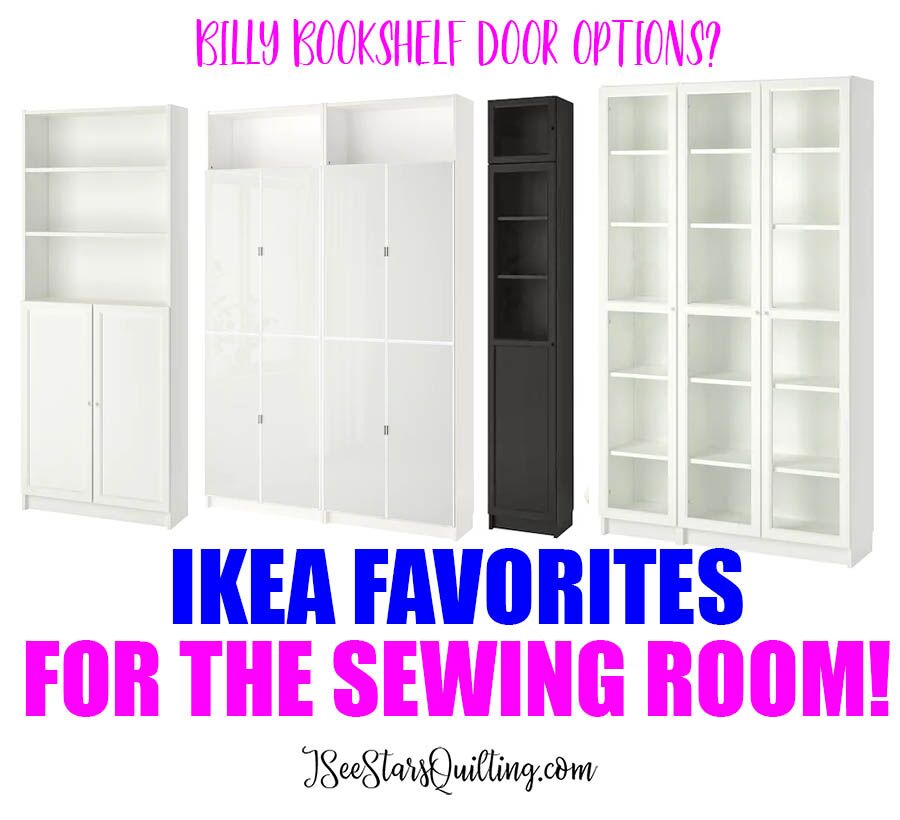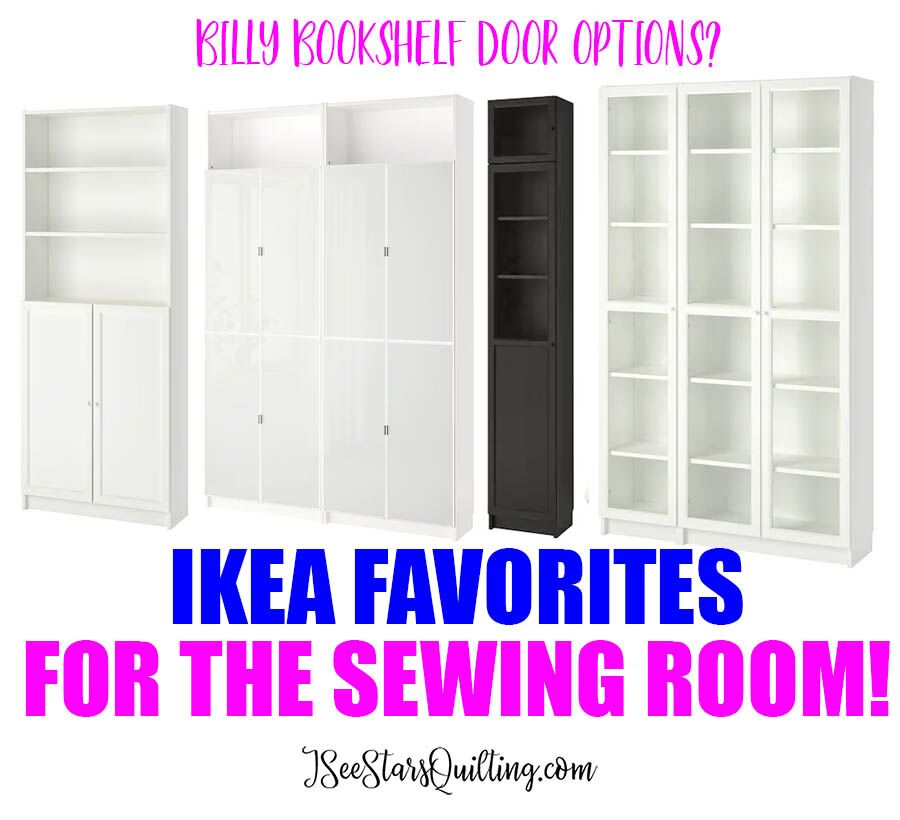 To see the full line options of doors, click here.
More furniture/storage ideas:
I have used the malm dresser in my sewing studio for many years. The contents have changed over the years as I rearrange my storage but I love the versatility!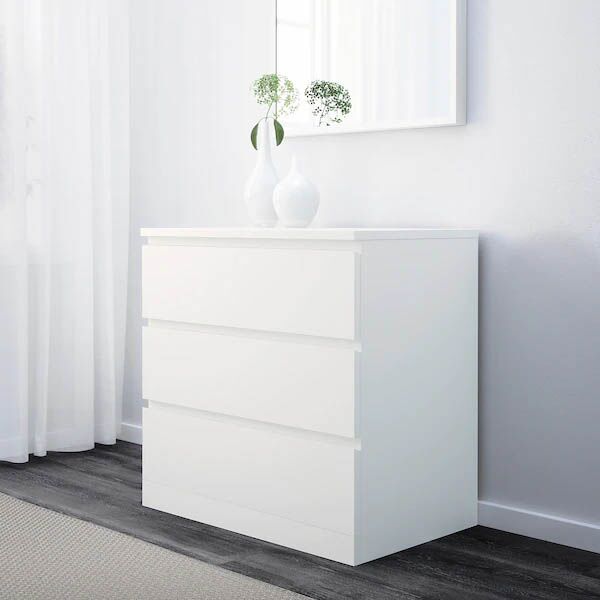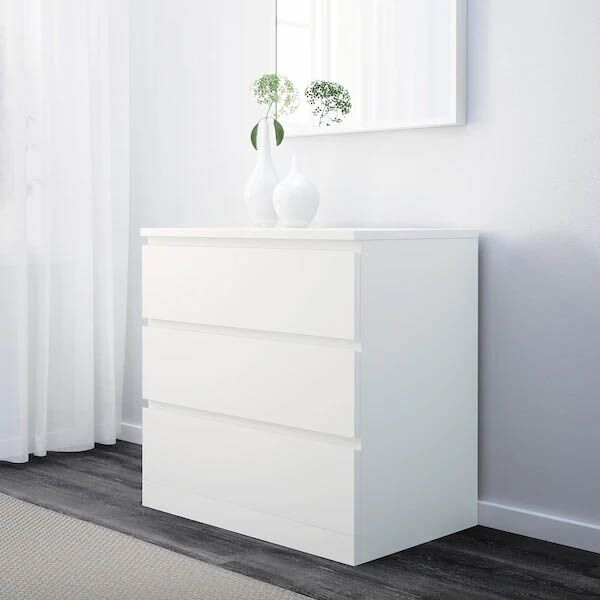 The Kallax line has long been a popular staple in craft organization!
While the name and a few details have changed over the years… the function has not: Start with the basic structure… then customize it however you want!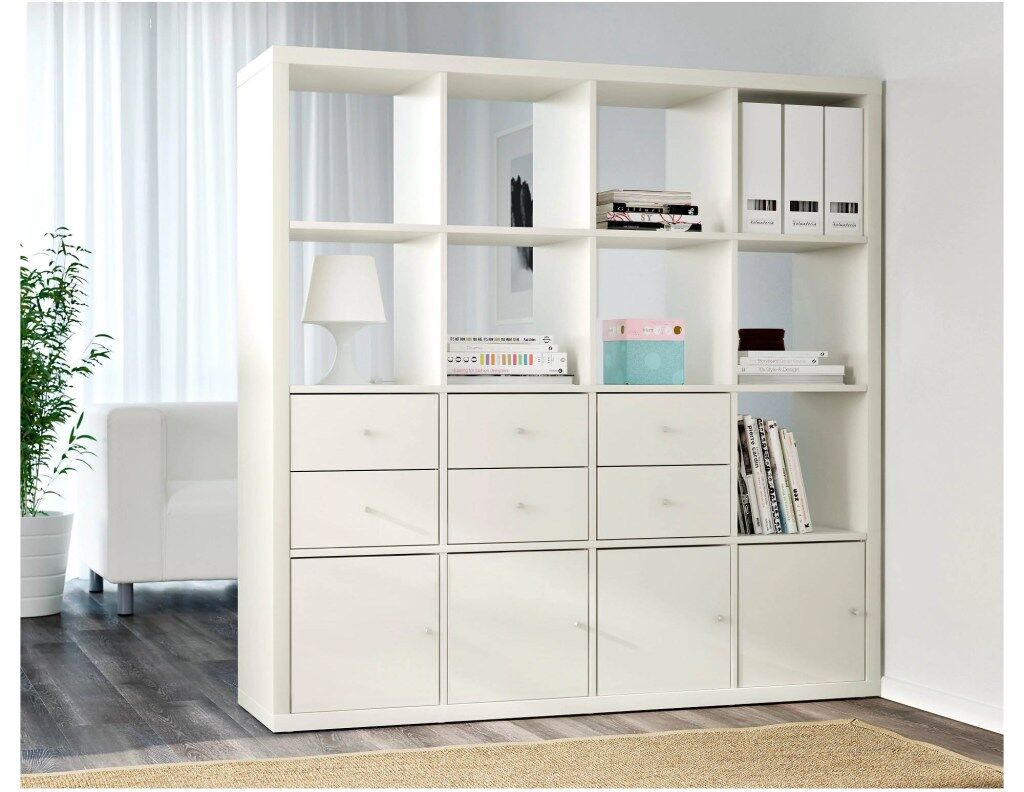 The cube-like storage system comes in a variety of sizes with plenty of "insterts" to choose from including, drawers, cabinets, and shelving.

I've also recently grown so attached to the Havsta line – which… I think was designed to be a living-room furniture line? But… obviously it is able to move to wherever I put it. 😍🙌
Here it is in my sewing room…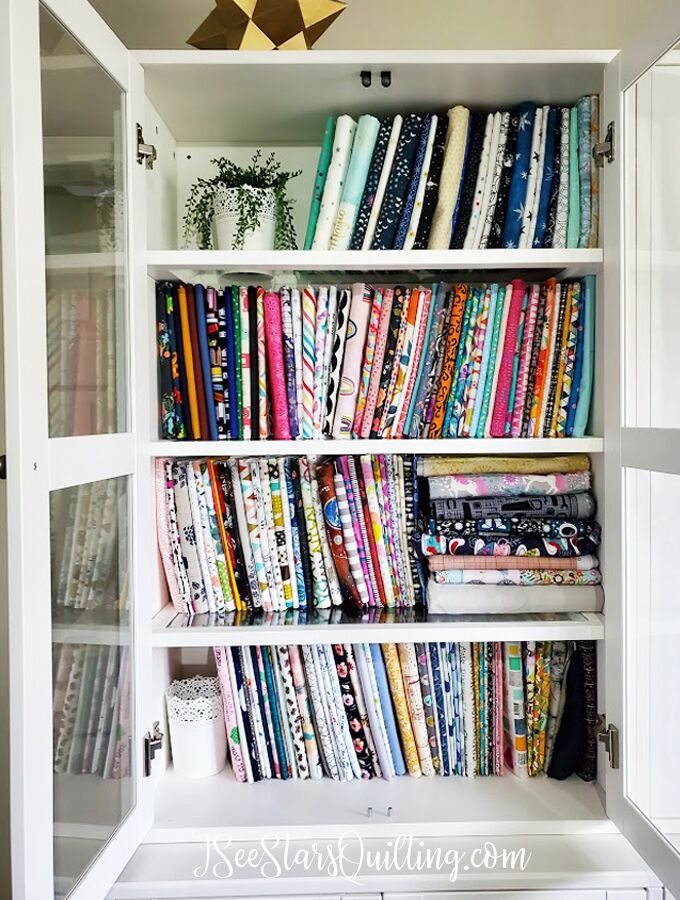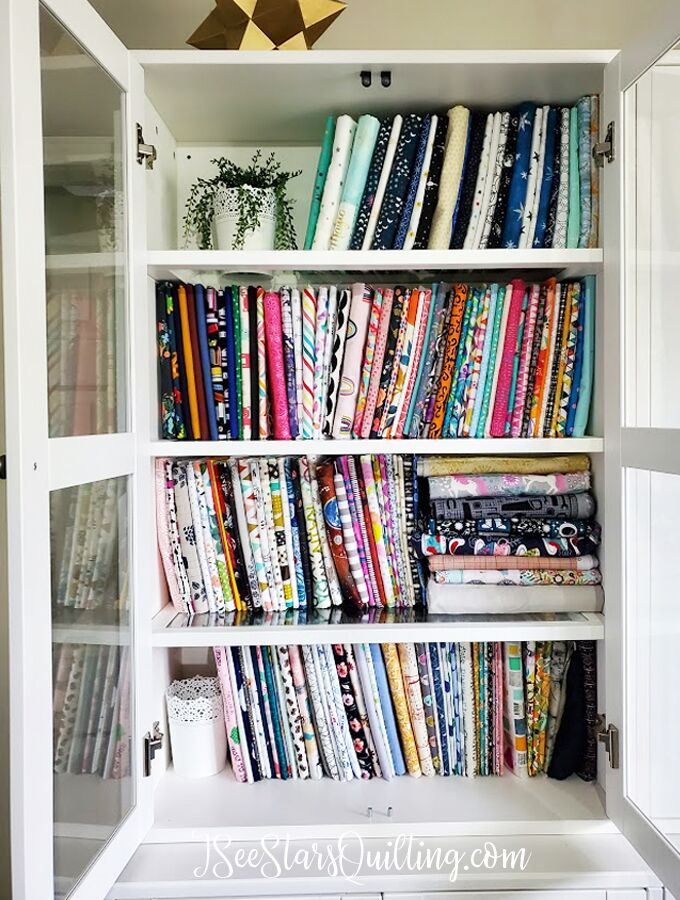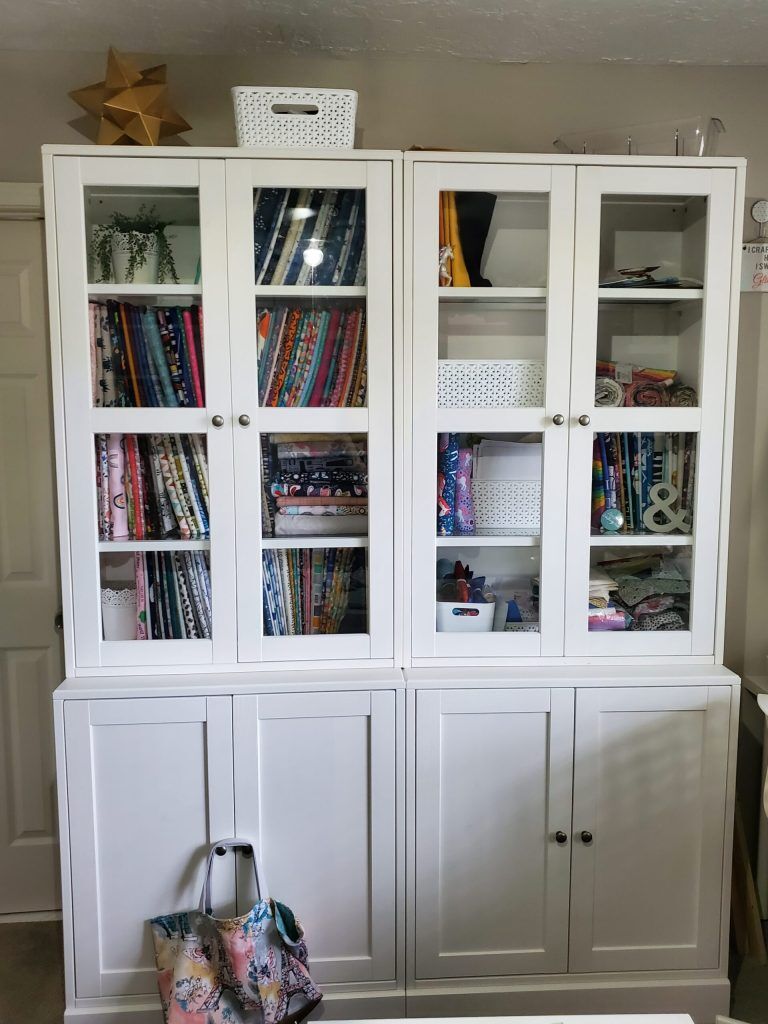 If re-organizing your craft space is overwhelming for you, check out this fantastic guide that I created to walk you through step by step. Nothing is overwhelming with you're only working on one piece at a time! We go through everything together and really think it through so you Create the most wonderful space of your DREAMS!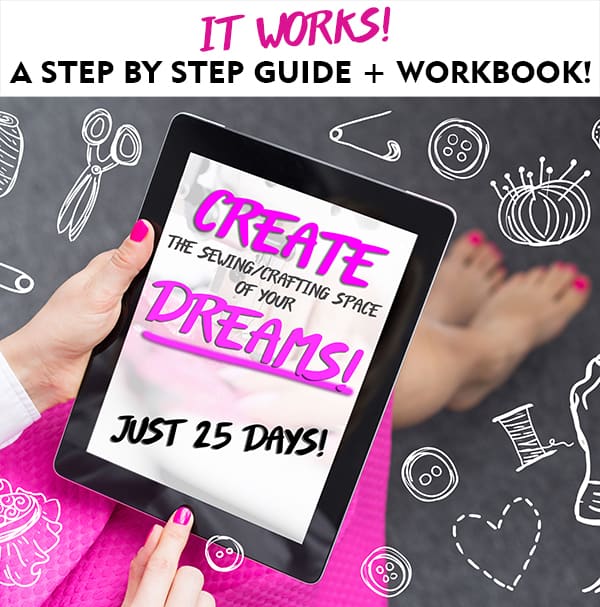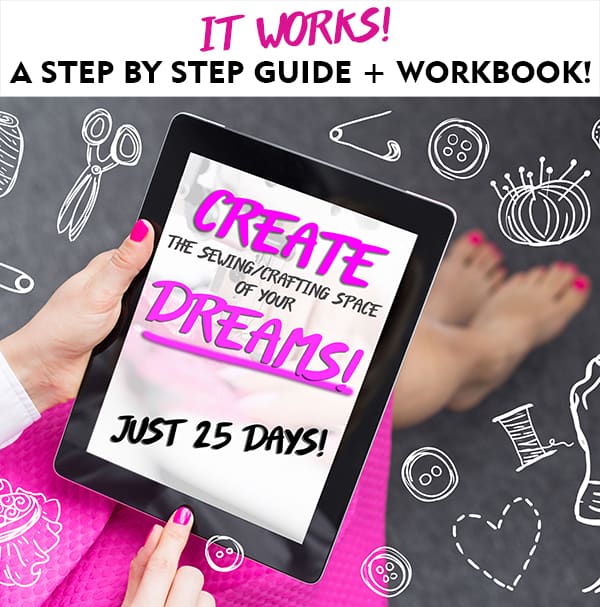 Small Storage
Once you have the big items down, small storage is important to divide up your space and be able to separate your tools.
I made a video for you where I shared some of the organizing techniques in my sewing room!
I really love these Kuggis bins! They are classic Ikea storage.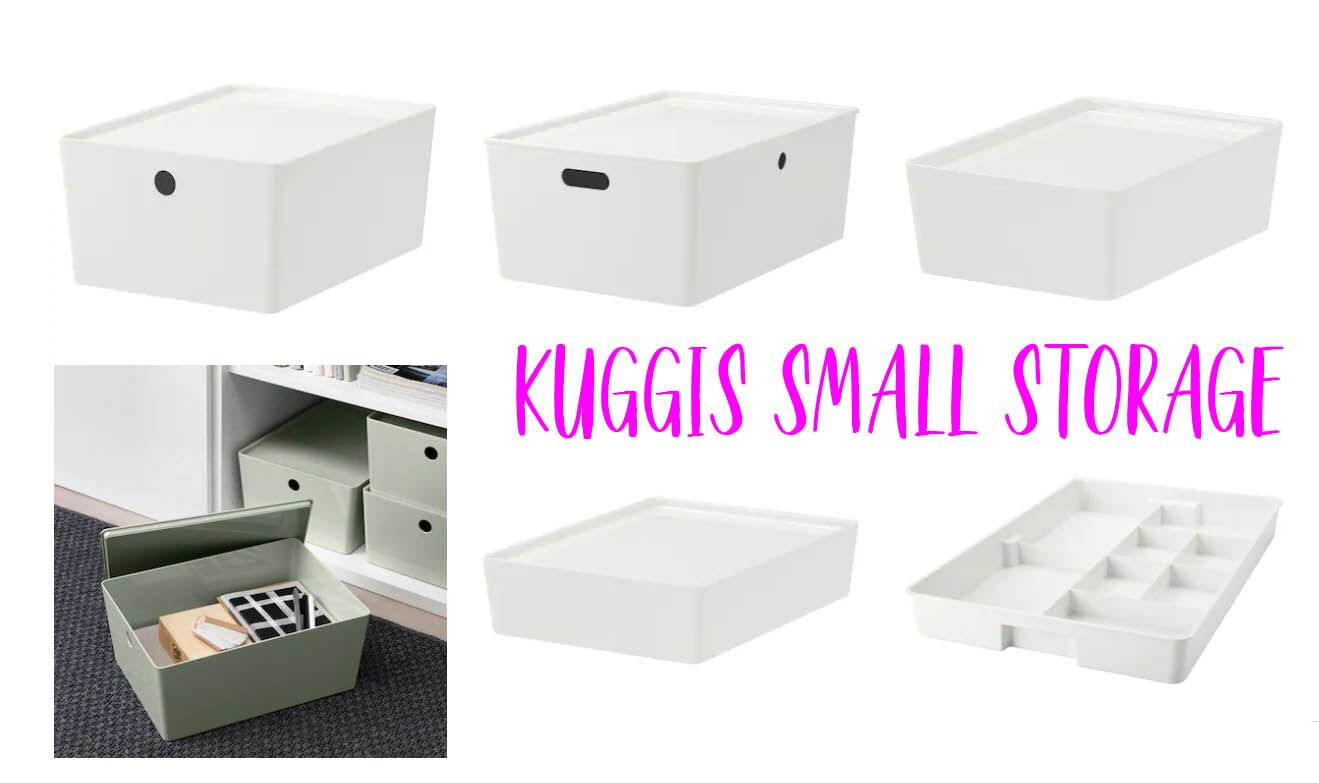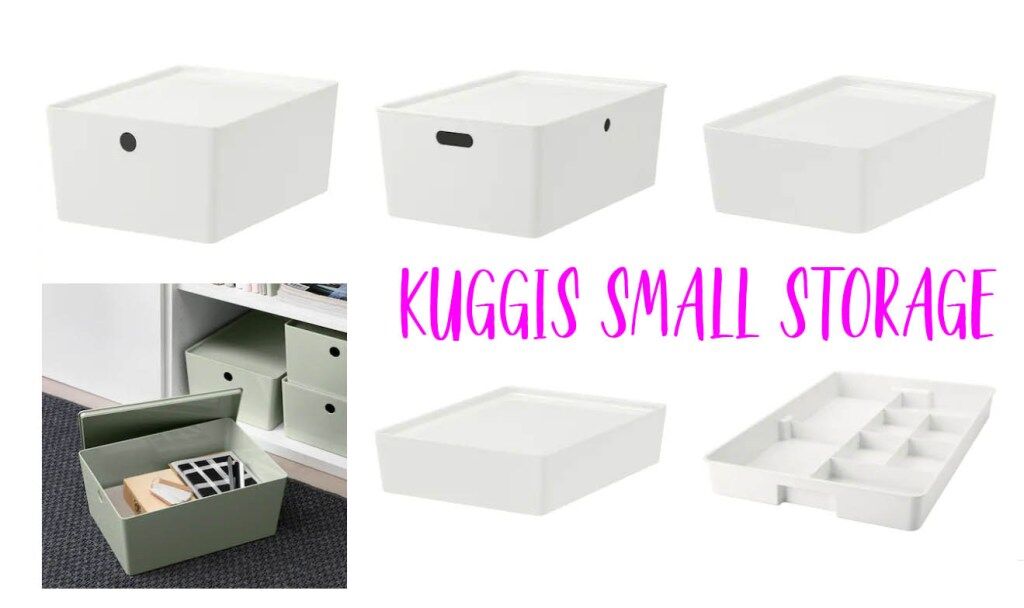 It is really helpful to label your boxes so you don't forget about what is inside.
Personally, I'm still working on this in my sewing room as I have my boxes but I'm still playing with placement. I feel like I need to "live" in the room a bit before I've decided that everything has found its happy home. 🤷‍♀️
After that, I will be putting labels on all my pretty white boxes!
Here are a few suggestions for quick and easy labels!
If you have a desire for absolute perfection when it comes to organizing… I highly recommend you check out these books by The Home Edit.
I have been *addicted* and basically binged their entire series on Netflix (like a lot of other Americans stuck at home during quarantine?) before spinning around in my house looking for fun new projects to play with.
You can also check out some ideas on Amazon for small storage! Just double check your dimensions so you know it will fit with your Ikea products!
More Ikea small storage options
I really have used these all over my house… but they're really useful in the sewing studio too!
The Tenja series is a really economical way to get it done quickly and effectively categorize your craft room supplies.
These storage boxes come in a variety of prints and patterns (they also change out and get discontinued from time to time…)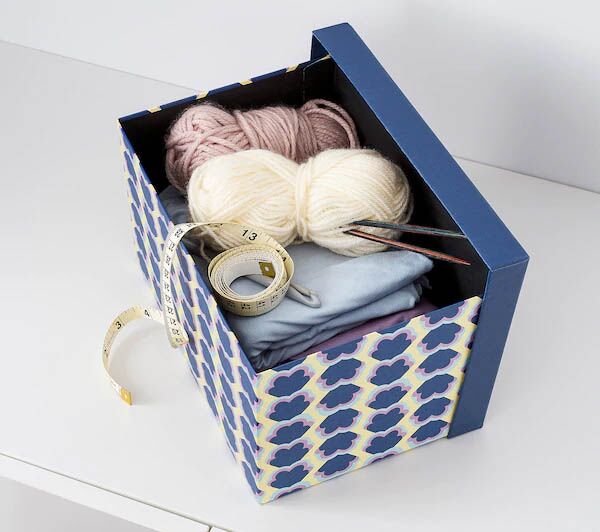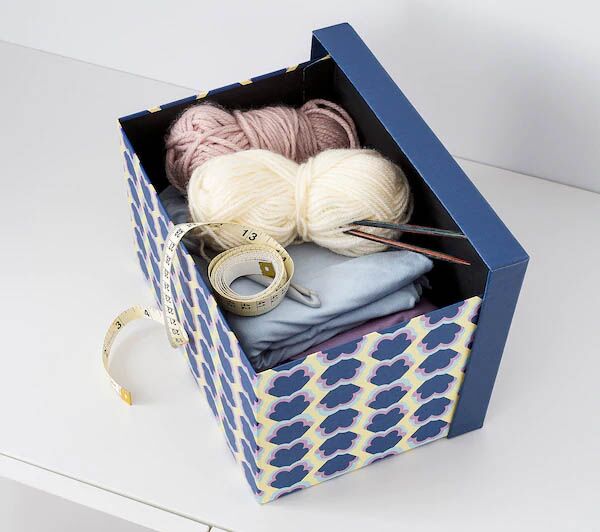 To see the full array of colors and options to choose from, click here.
I really love Ikea's peg board system! It is clean and works really well with their other products/decor.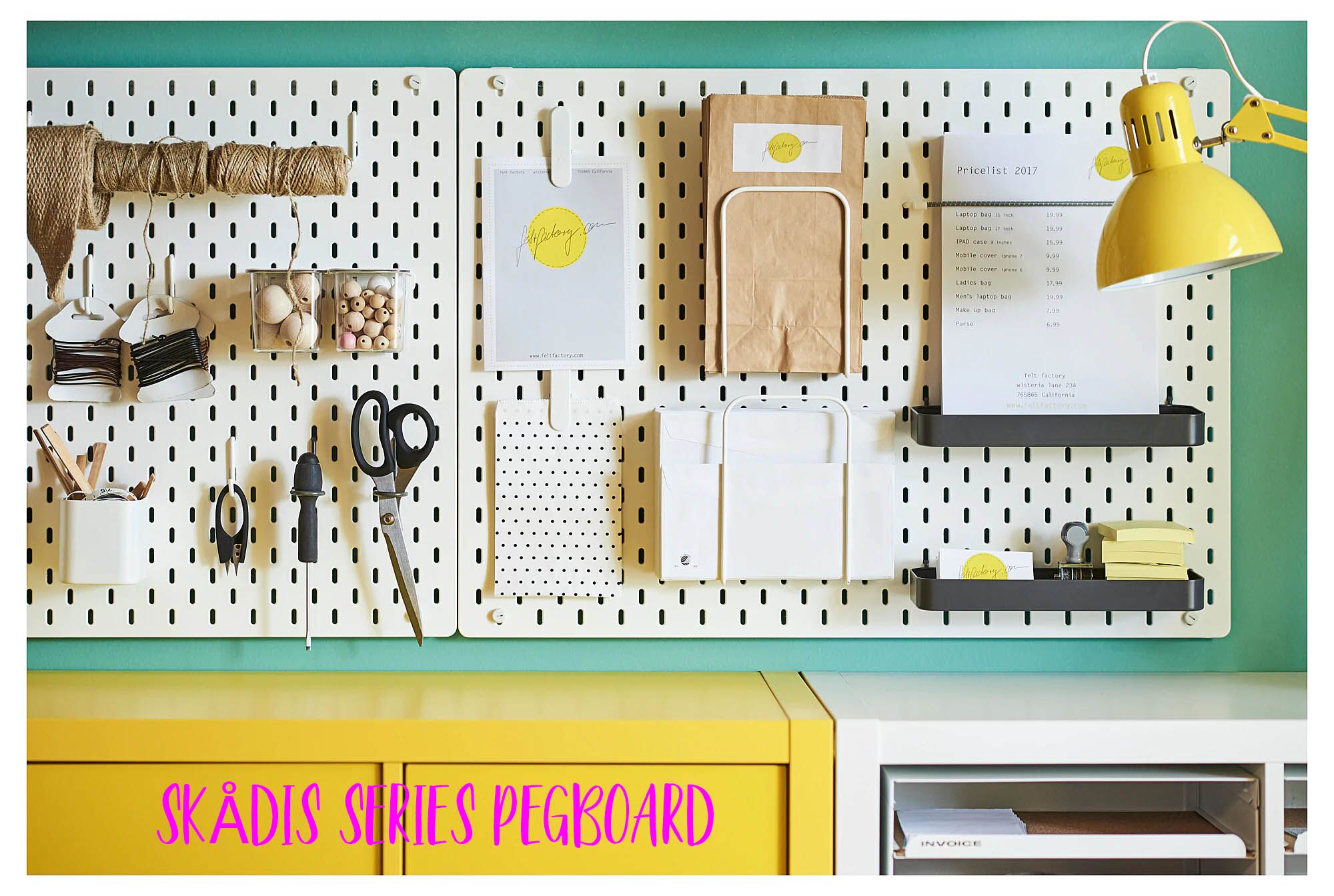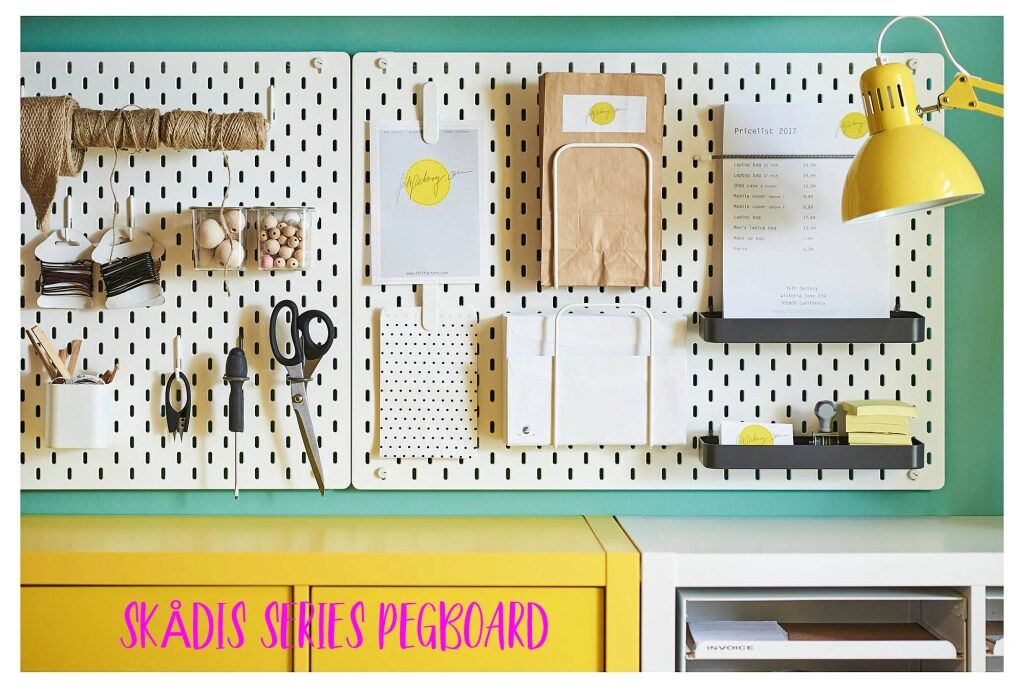 I mean, check out all the peg board options and ad-ons!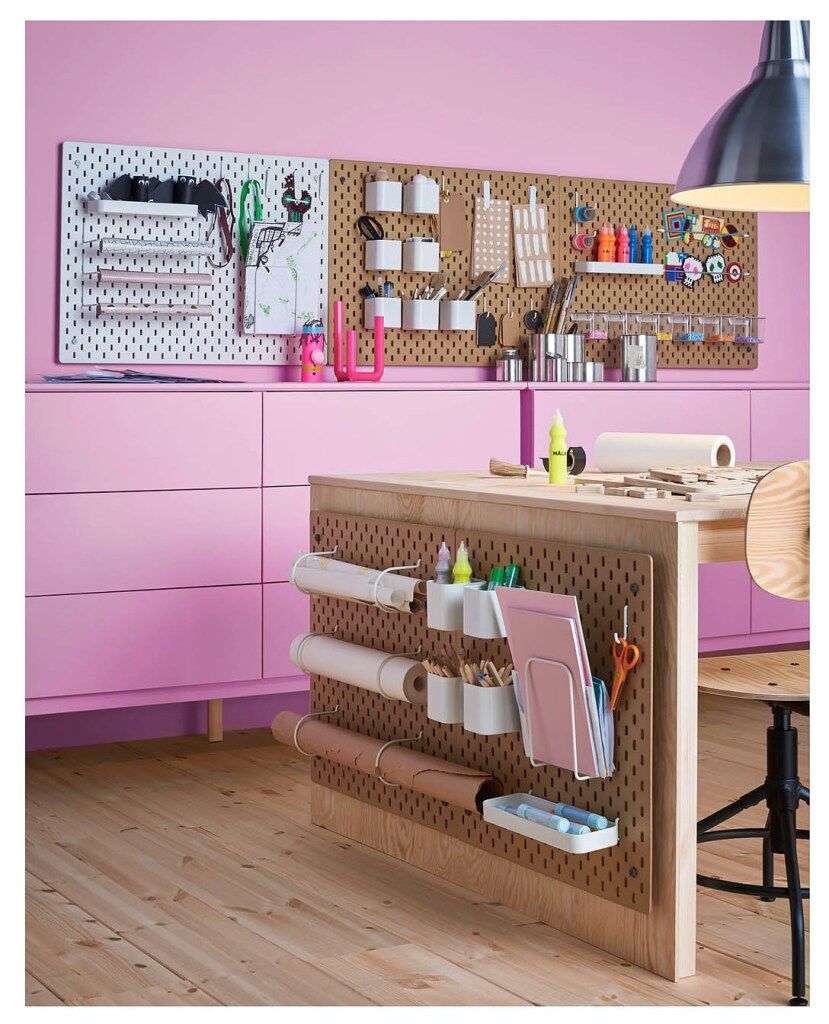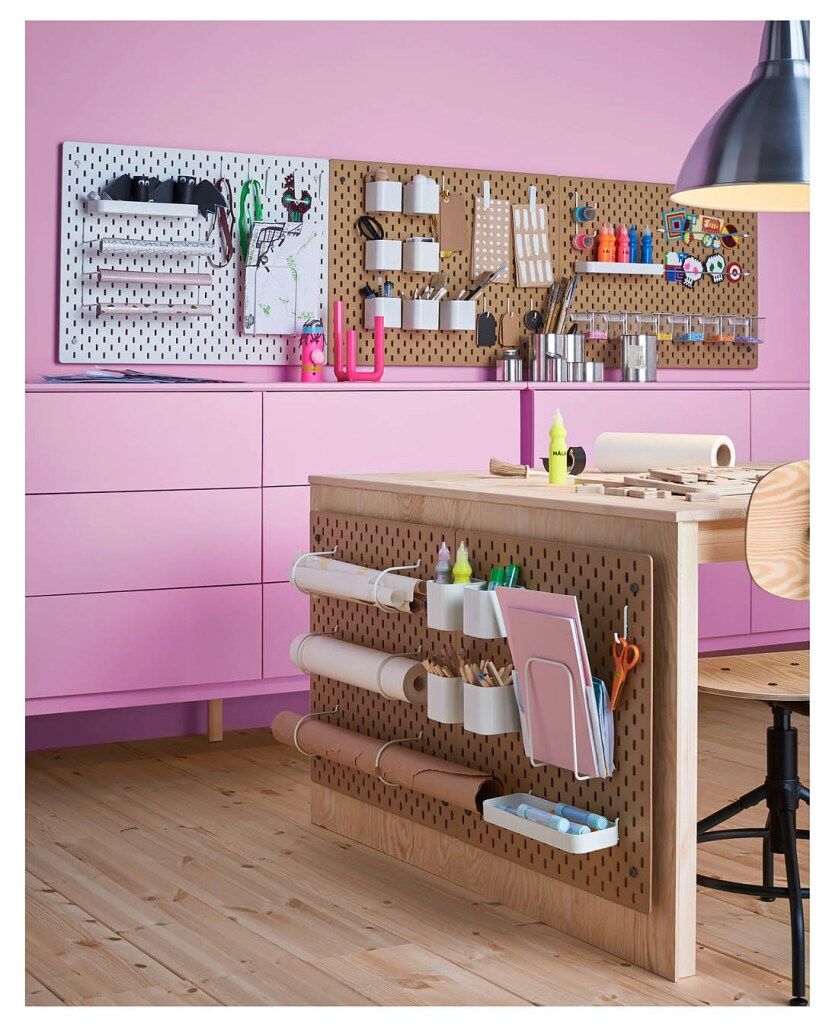 If you prefer a more DIY option to purchasing a whole slew of pegboard products, check out this DIY pegboard tutorial I have!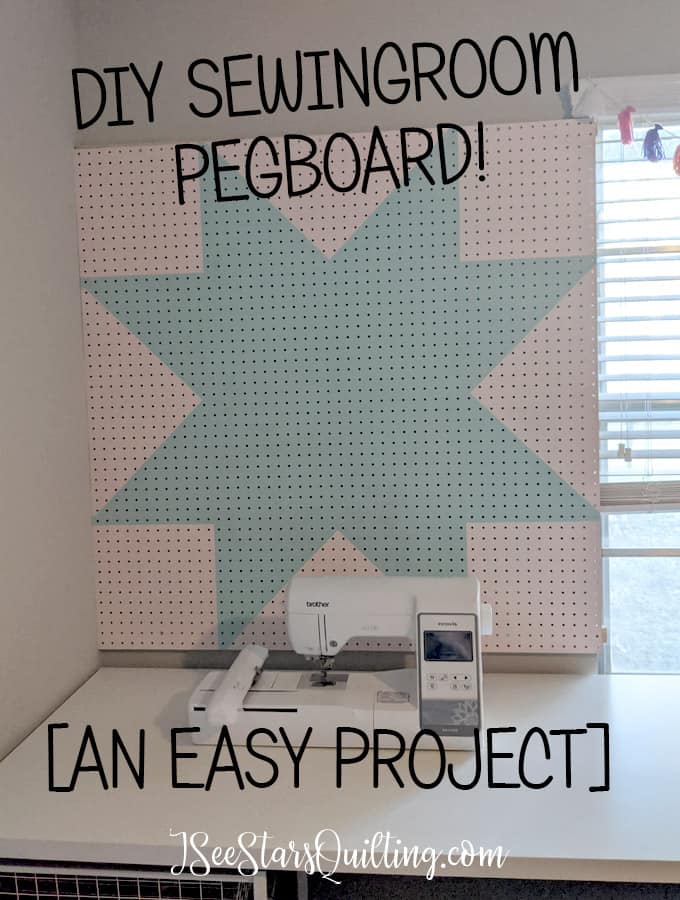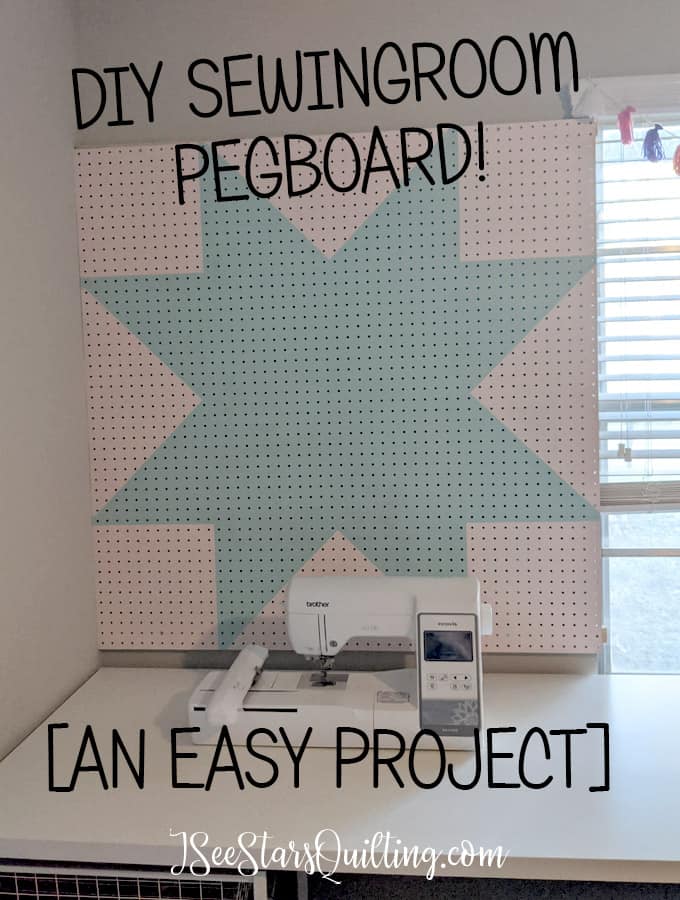 Accessories & Decor!
Whew, organizing is hard work… It really is!… but what makes it really special is the final touches around your space. The icing on the cake, the cherry on top… just that little sprinkle of pizzazz of your favorite items that make you want to jump up and down and shout with excitement!
These are my favorite accessories for that amazingly finished look to your sewing/crafting space!
Fake plants
I love the feeling of good green happy plants around me… It is a mental projection of blossoming life all around me and creative energy circling through the atmosphere.
Unfortunately… the universe did not bless me with the ability to be able to keep happy healthy plants alive. 🤷‍♀️ I don't know why. I've tried many times and tried my best… but you know what? My kids are happy and healthy and there is a bright side I can't argue with lol
So I will supplement my love of plants with fake ones! The ones from Ikea I have to admit are really good. I mean, yes… they're plastic, but unless you're looking close (why would you judge me?) you can't even tell.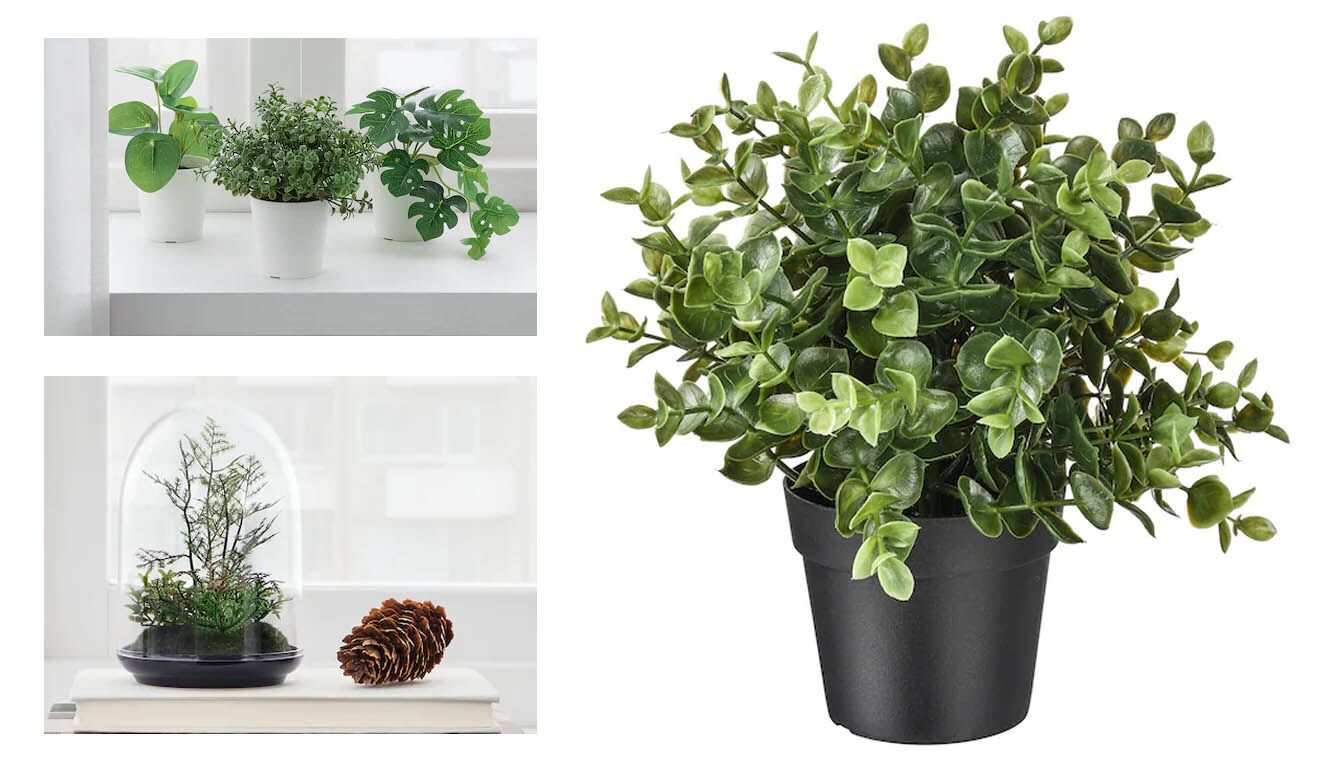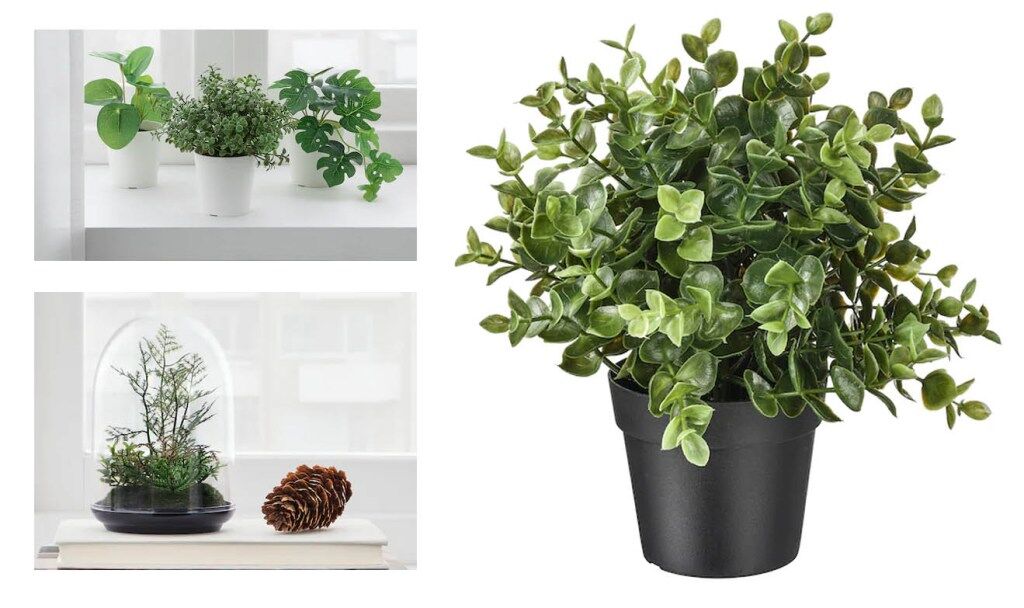 You'll also find wonderful and affordable decorating items like:
Shelving/Display Options
You can also grab some really handy wall shelves while you're in store to show off all of your beautiful things!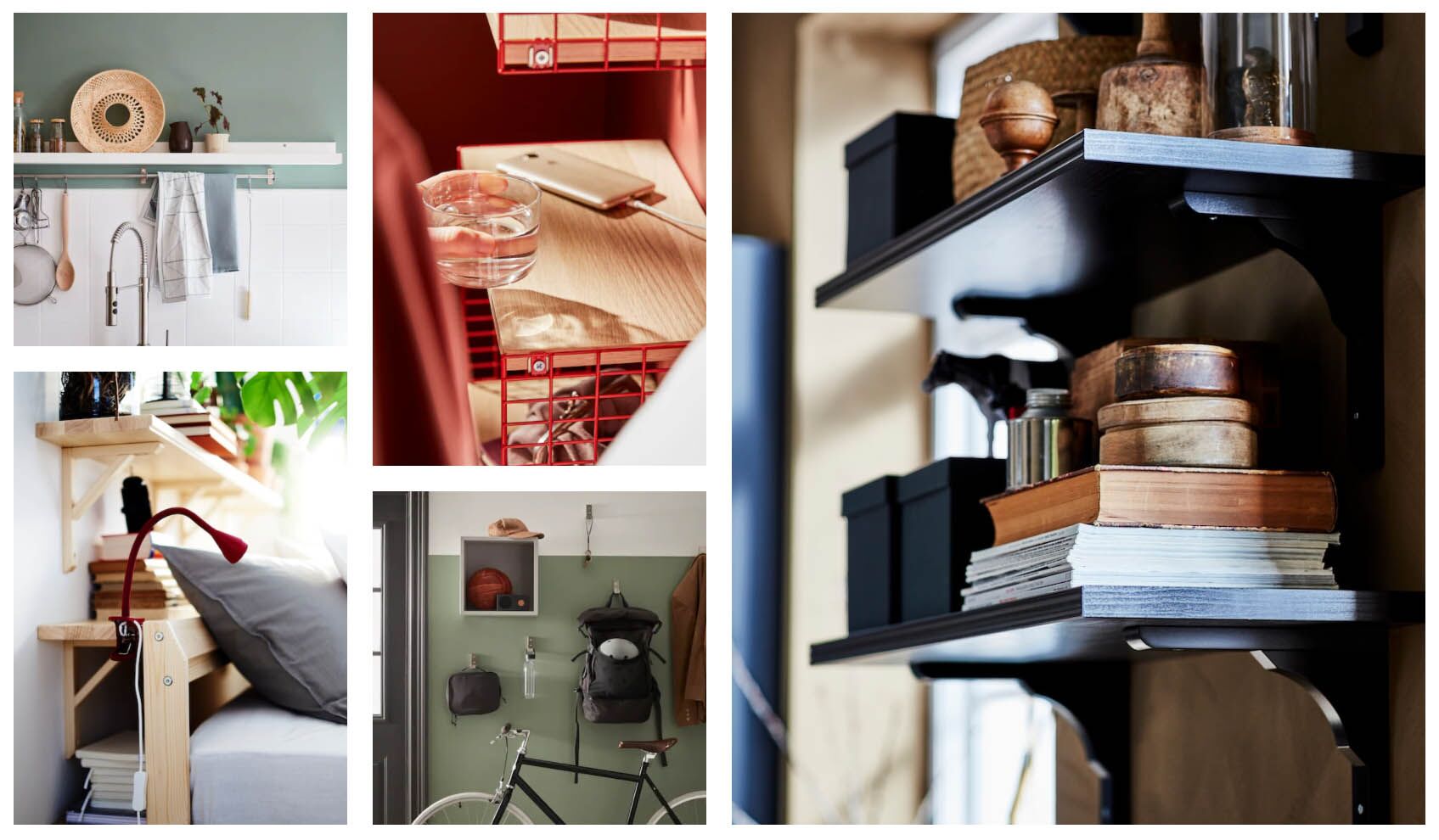 I like using the lack shelving system in my sewing room. It gives the illusion of a floating shelf, but is really really simple to install and is available in several different sizes and lengths.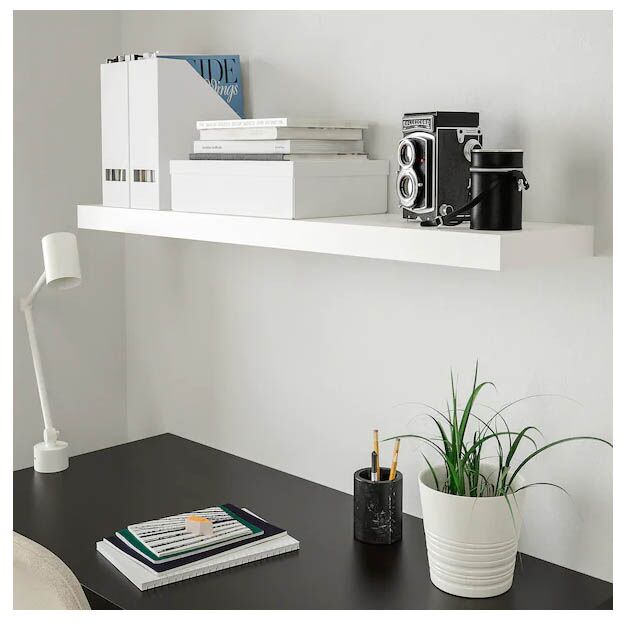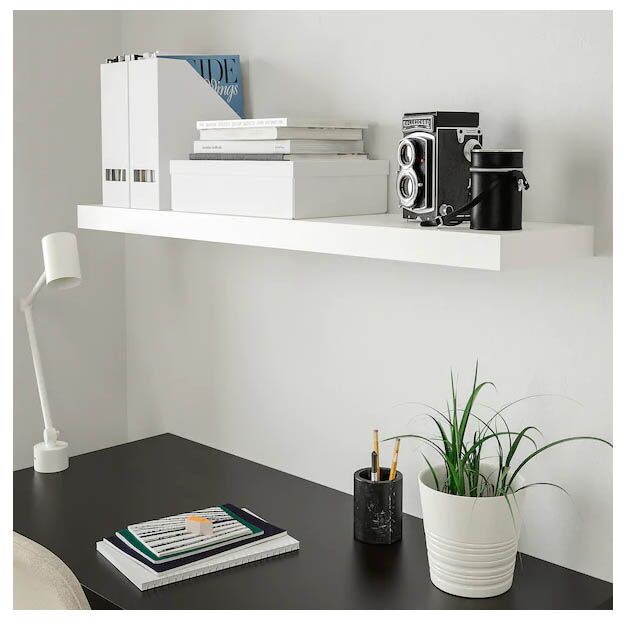 Thank you for sticking it out with me to the very end of this post! I hope that you found it really inspiring and that maybe next time you're at Ikea you can snag a few new products to make your sewing/crafting space a little more organized and your own personal haven!
If you have any questions about the products above, let me know in the comments down below. Tell me what you LOVE to use in your sewing room!
Feel free to get in touch and contact me!