If you haven't read my review on CrateJoy, check out this post. I have very honest opinions that I like to share with you 🙂
I've combed through the CrateJoy Website and picked out my favorite subscription boxes to share with you!
I know that I have a craft-geared blog, but there is honestly so many good ones that I couldn't just limit myself to only picking the crafty subscription boxes… so I'll share a little of both. I hope that is ok with you!
You can also save this pin down below so you can come back to this post later!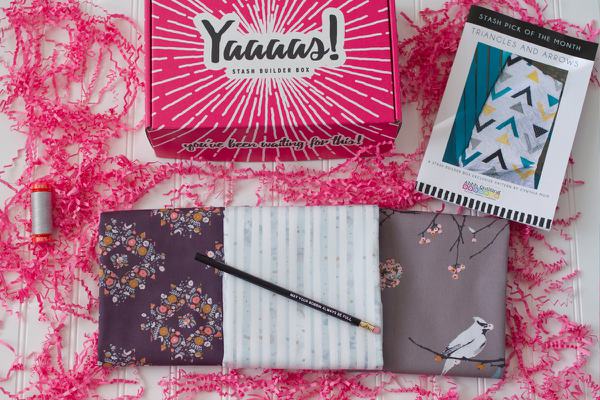 "A Monthly Quilting Subscription Box With a Cause – Cotton Cuts is a monthly quilting box that takes 20% of proceeds to make quilts for kids in need. Your purchase helps make a difference for kids in need. Every month, get THREE 1-yard cuts from a new modern fabric collection, a spool of Aurifil thread, our signature pencil and a bonus box-exclusive quilt pattern that is unique each month!
3 yards of Modern Quilters Cotton
Aurifil thread
Signature Pencil
Box-exclusive Quilt Pattern"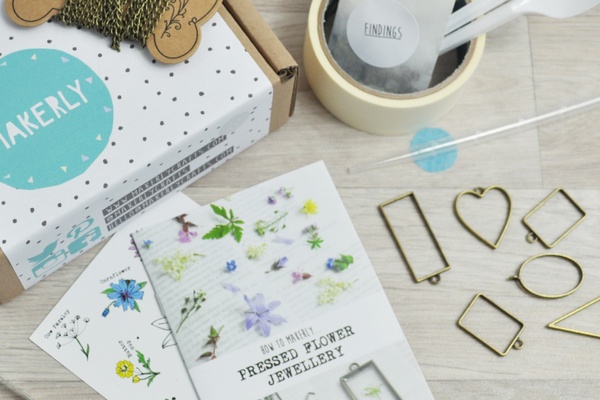 "Learn a new craft every month. Makerly is a monthly subscription for craft addicts! Each month you will receive a box crammed full of all the materials, tools, and instructions you need to try your hand at a brand new craft project. Past projects have included kits such as macrame, needle felting, crochet, Christmas bauble making and resin pressed flower jewellery.
1 craft project per month!
You will receive instructions, pattern pieces, materials and any special equipment you might need to complete a new project
Past boxes have included jewellery making, paper toys, sewing projects and DIY fairy lights
Number of items will vary depending on the project"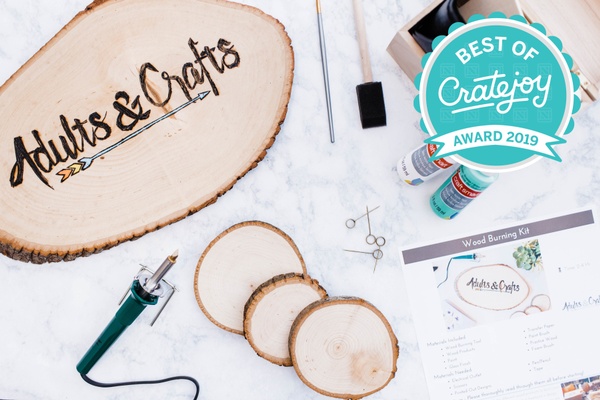 "After all, Crafting is Cheaper than Therapy! -Adults & Crafts is a thoughtfully curated craft subscription box for adults & teens to create fun and trendy projects! Every month is a different craft to allow you to learn a new craft technique like wood burning and engraving. Create beautiful products like wine carriers, epoxy resin coasters, & more! Perfect for a friend hangout or date night!
We send you all the tools, materials, accessories and instructions you need to complete the craft. No last minute trips to the craft store needed!
Create trendy projects like wine caddies, epoxy resin, candles, and more!
Perfect for a family night, for a friend hangout, or for date night.
Learn a new craft skill every month varying from clockmaking, to embossing, to woodworking. The possibilities are endless!
As seen on the Today Show, Buzzfeed, USAToday and more!"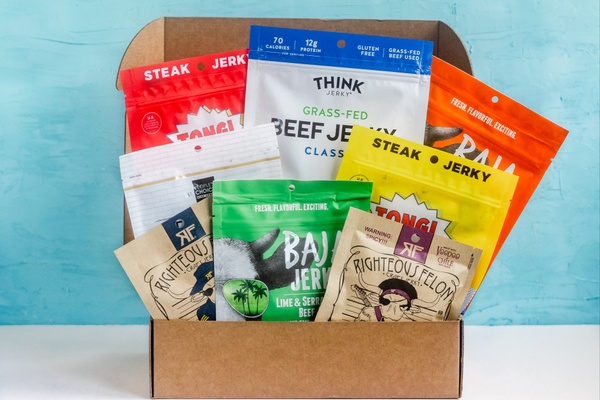 "High Quality Craft & Artisan Jerky From Around The U.S.A. Award-Winning Experience. Flexible Gift Ordering. Exclusive Selections. Personalized Gift Message. Best Variety. Hard-to-Find Craft Jerky. Designed For All Jerky Lovers, Join the Club or Gift a Membership. No Long Term Commitment, Cancel Anytime.
New Brands & Flavors Every Month
Add A Personal Touch With A Custom Gift Note
Awesome gift idea for jerky lovers!
Sign up to receive delicious, top quality, artisan jerky every month.
Fast USA Shipping"
"Spoil your flock and yourself! Henny+Roo is the first and only subscription box for backyard chicken enthusiasts. Each month, you'll receive hard-to-find first aid and health products, chicken treats, and coop items for your chickens, and useful chicken-themed gifts for you. Makes a great gift for your favorite chicken keeper, even if that's you!
chicken supplies
chicken-themed gifts
chicken treats
poultry supplies
High-quality supplies for backyard chicken keeping."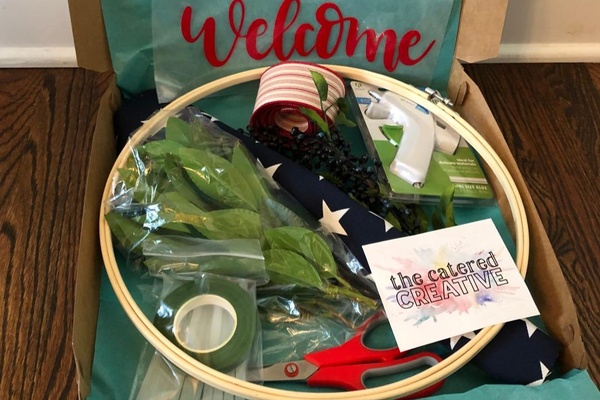 "The Catered Creative is a monthly craft subscription kit for individuals who love to be creative in many forms. Each month, we choose new creative skills to include in a craft kit that contains everything needed to complete one trendy Pinterest-worthy craft project. All you need to do is join us for the live tutorial and enjoy creating.
Live Tutorial with step by step instructions in The Catered Creative Community
Supportive, Non-Judgmental, Inspiring Facebook Community of Like-minded Creatives
All materials and tools included in that month's craft kit
New Creative Skills to learn each month
Perfect for all levels of Creative Skills"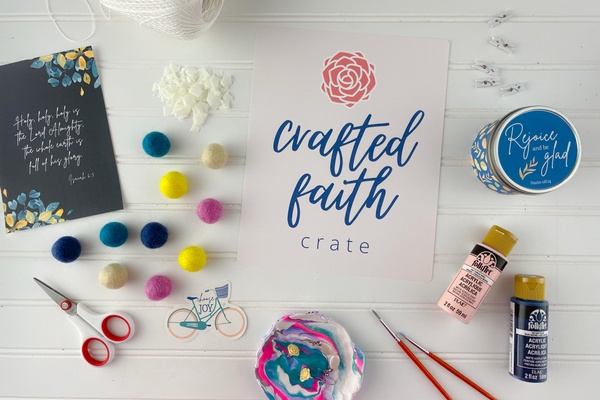 "Crafted Faith Crate – Be creative. Be encouraged. – A subscription box for girls and women who love to be creative and want to grow in their faith. Each box contains two handmade craft kits plus all the tools and supplies needed! We also include a short devotional, a waterproof faith-based sticker, and a set of matching Bible verse art prints – one for you to keep and one to gift to a friend!
Learn new skills and gain confidence in your creative abilities
Custom designed craft kits with high quality supplies and materials
Everything you need to create beautiful, inspirational crafts
Be encouraged to grow in your walk with Christ
Get inspired to dig deeper in God's word"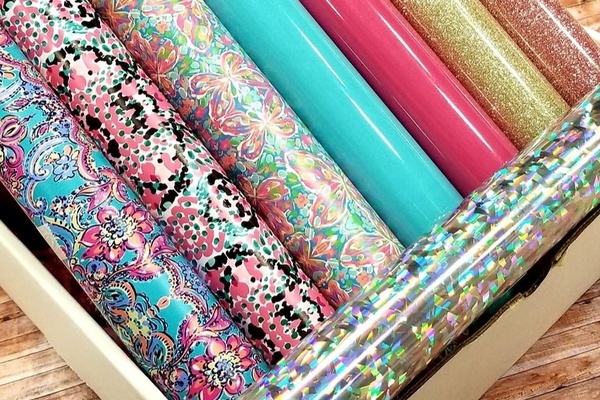 "Be inspired to create something beautiful! Our vinyl subscription boxes are perfect for any avid crafter, even if you or your friend are a beginner! Each vinyl sheet is carefully chosen to ensure that your finished design looks as fabulous as you imagined it to be. Mix and match any of the high quality patterns and colors to create your one of a kind finished project!
ADHESIVE VINYL ONLY : (3) 12×12 patterned adhesive sheets, (3) 12×12 specialty adhesive sheets, (4) 12×12 Oracal 651 adhesive sheets, (1) 12×12 Oracal 651 Transparent sheet, (1) 12×12 CSDS Vinyl Transfer Tape sheet sample This box has a regular retail value of $28.50 minimum.
HEAT TRANSFER VINYL ONLY: (3) 10×12 patterned HTV sheets with mask, (2) 7.5×12 Siser Easyweed HTV sheets, (2) 10×12 Siser Glitter HTV sheets, (1) 10×12 Siser Holographic HTV sheet, (1) 7.5×12 or 10×12 Siser or CSDS Vinyl Specialty HTV Mystery sheet This box has a regular retail value of $26.00 minimum.
ADHESIVE VINYL & HTV DUO: ADHESIVE – (2) 12×12 patterned adhesive sheets, (2) 12×12 specialty adhesive sheets, (2) 12×12 Oracal 651 adhesive sheets, (1) 12×12 CSDS Vinyl Transfer Tape sheet sample HTV – (2) 10×12 patterned HTV sheets with mask, (1) 7.5×12 Siser Easyweed HTV sheets, (1) 10×12 Siser Glitter HTV sheets, (1) 7.5×12 or 10×12 Siser or CSDS Vinyl Specialty HTV Mystery sheet This box has a regular retail value of $30.00 minimum.
Different patterns and colors chosen every month
High quality, name brand products such as Siser and Oracal"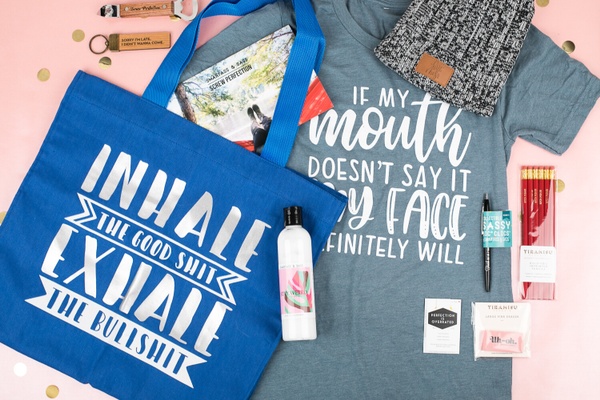 "Themed shirts and boxes with hilarious products. Smartass & Sass is a gift and subscription service for snarky individuals and cynical a**holes. We hand-select products from artists and small businesses and work with manufacturers to produce brand-new items that are sure to make you giggle. Subscribers also help us decide on items and have access to a secret sale shop. Join our community today!
3 subscription options: shirt, box, or shirt & box
5-7 items per box
Items include: mugs, bags, notebooks, apparel, and more!
Shirts are soft-blend unisex and printed locally (size chart image above)
Ships internationally to Canada, Mexico, the UK, and Australia"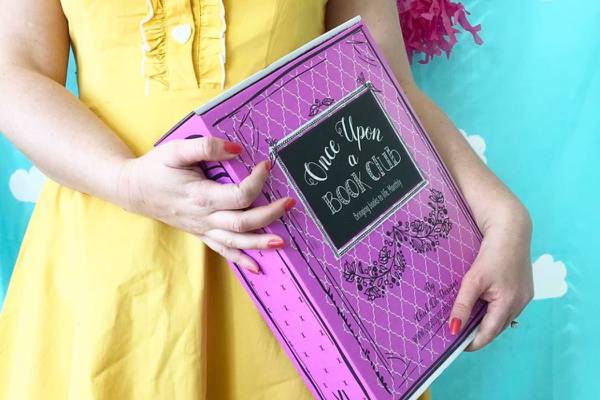 "A unique, interactive reading experience! This is a reading experience like no other! Welcome to Once Upon a Book Club, the interactive and unique monthly book subscription! Each month, you'll receive a newly released book and 3-5 wrapped gifts that are labeled with page numbers. As you read, you'll be directed to open the gifts at the most important moments to bring the book to life!
Young Adult Box: For ages 14+, includes 1 YA fiction book, 3 to 5 wrapped gifts, a 5×7 quote print, discussion questions and read-a-long dates for live discussion, and gift opening with fellow readers
Adult Box: For ages 18+, includes 1 Adult fiction book, 3 to 5 wrapped gifts, a 5×7 quote print, discussion questions and read-a-long dates for live discussion, and gift opening with fellow readers
All individually wrapped gifts are labeled with page numbers, not to be opened until that particular page"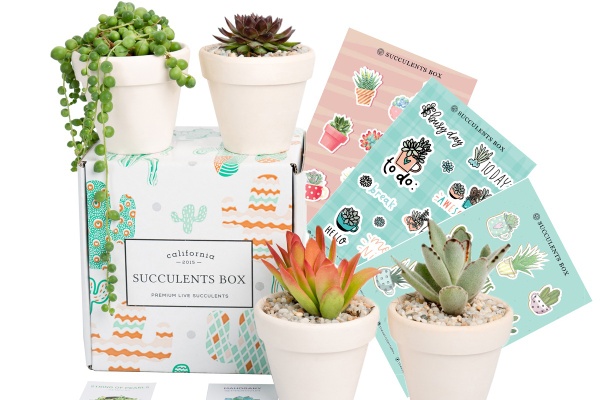 "Organically Grown Succulents Box – Let's Go Green – Succulents Box is the perfect product for succulents lovers to indulge their love monthly! Add greenery to your home and improve its air quality with our variety of succulents. All succulents are 2" in size with 4 different varieties sent each month. We also offer an air plant subscription box with a different air plant each month.
Great surprise gift idea for that special someone who wants to go green!
We offer flexible options of 1, 2, 3, or 4 succulents of 2-inch size each month
Quality Guarantee: We only ship the healthiest plants and provide detailed care instructions for each plant
Satisfaction Guarantee: We will refund or send a replacement if you are not happy with the plants
No accessories included. The pots in the pictures are just for demonstration purposes"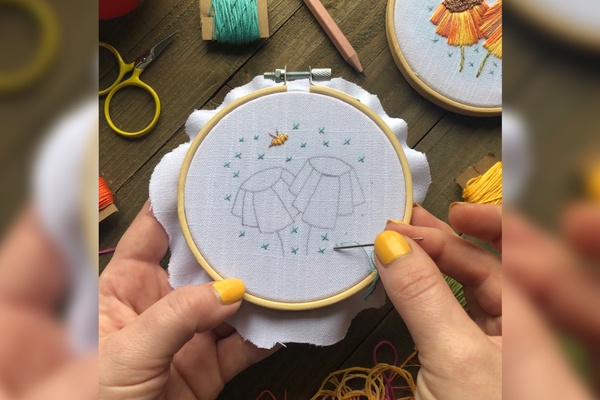 "The Hopebroidery Box: For All your Stitchy Needs! – The Hopebroidery Box is a monthly subscription service for hand embroidery! Each month, I send subscribers everything they'll need to complete that month's project, including a stitch by stitch video tutorial. You can also choose the mini box, which includes just the pattern and tutorial link.
Choose between the big box ($45, includes at least $45 worth of hand embroidery materials delivered to you monthly) or the mini box ($12, includes the digital version of that month's pattern + the video tutorial, but no physical items).
Boxes are sent out on or around the 4th of each month – boxes purchased this month go out next month (for example, if you sign up at any point in June, your first box will go out in early July)!
Share photos of your progress by tagging me (@hopebroidery) and using the hashtag #hopebroideryBOX!
Need extra help with your project? Not a problem – contact me directly via email, and I'm happy to help!"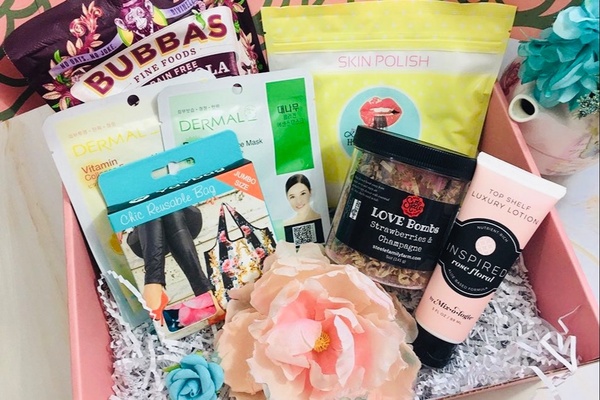 "On The Go Mom Box "Treat yourself, You deserve it" – On The Go Mom Box was created to inspire, motivate, and encourage the everyday modern-day mom all around the world. Our monthly subscription boxes are catered to moms from all different walks of life that are simply trying to juggle it all while being the best mother possible. Within each box, you can expect to receive 4-6 items each month.
Health & Wellness
Beauty & Skin Care
Snacks for the Go
Home Storage & Organization
Tips & Tricks on being a Busy Mom On the Go"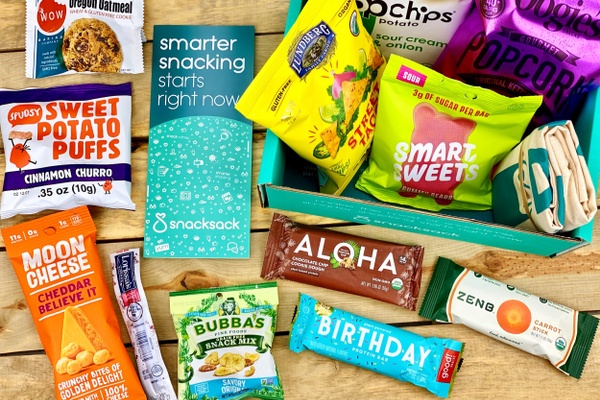 "What's included in SnackSack each month? At SnackSack, we're kicking unhealthy snacks to the curb. Each monthly collection of smarter snacking is carefully curated from 10-15 amazing brands. We center every month around seasonal themes and flavors you have to try. Choose from 4 Snacking Plans: Classic, Vegan, Gluten-Free, and Workplace. Smarter snacking starts right now!
SnackSack is all about discovering new healthier snacks, delivered directly to your home or office!
You'll find 11-15 unique brands every month, always centered around seasonal themes and flavors.
Every month is a brand new surprise of smarter snacking, sure to delight your tastebuds.
Pick from 4 unique Snacking Plans: Classic, Vegan, Gluten-Free, or Workplace.
USPS 2-3 Day Priority Mail is included with every month at no extra charge!"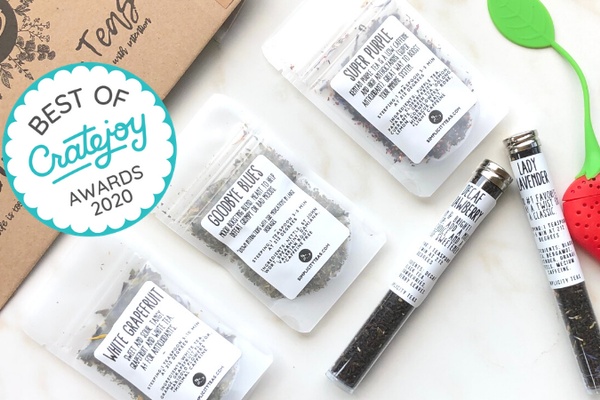 "Join the tea of the month club. Life is too short to drink bad tea. Take the quiz to get a custom made subscription just for you! Your first box comes with a unique tea infuser. Great way to try & discover new teas. Multiple packages to choose from to fit your drinking needs! Makes a great gift! Join the 8,000+ people who love us!
#1 rated in customer satisfaction from tea lovers like you
Beautifully and thoughtfully created – makes the perfect gift!
All organic teas- comes with brewing and tasting instructions
Comes with reusable loose leaf tea infuser
Take our quiz to personalize your box! Unique blends- discover a new favorite!"
"The purrfect subscription box for every cat lady – Hello Cat Meowmy! We're the cat's pyjamas of cat subscription boxes, treating you and your kitties to premium, unique gifts every month. Discover handmade toys and accessories from independent British makers and designers who create exclusive designs for our box only. We also care for cats in need, donating a portion of our profits to cat shelters.
Quirky cat-themed lifestyle/home accessories – our theme changes each month and our subscribers look forward to the experience. Check out all our past boxes in our box showcase. Our April box was inspired by Alice in wonderland and was sold out within 48 hours, our latest box was inspired by David Bowie (or should we say David Meowie!) which was our most popular box this year! We also have some ameowzing themes planned this year – such as Purrs from Paris, Pumpkin Spice & All Things Nice – we absolutely love putting these boxes together and we hope you'll love them just as much!
Discover Independent British Brands & Artists that you might not have come across yet (but should totally check out!). We love good humor and pun – a lot of the items (that are commissioned just for the box) reflect it.
Our box is very much by the cat ladies and for the cat ladies. You won't find anything in this box that we won't give to our cats. All the cat food/toys that you'll find in the box have got paws of approved from our 3 pampered puss.
You have options to swap cat food/treats for toys if your cat is fussy – we totally get this!
We can't wait to welcome you to our cat lady family, you'll fit right in!"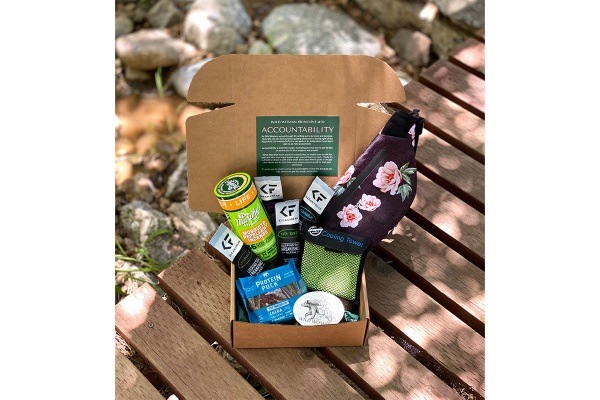 "Fuel Your Wild Side! – The Wild Woman Box is a monthly subscription curated with gear, inspiration, snacks and body products to support your busy and active lifestyle. Our mission is to make adventure and the outdoors inclusive and accessible for ALL women! So what are you waiting for?!
Natural Body Products
Hand Picked Inspirational Items
Wild Woman Exclusives
Outdoor Gear
Snacks to keep you fueled"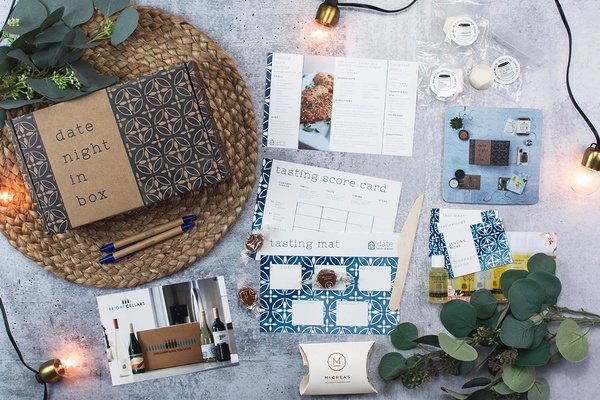 "Everything you need to enjoy a night at home. – Each Night In Box includes everything you need to enjoy a night at home, no planning required. Whether you select Date Night In Box or Kids Night In Box you'll receive several activities, snacks, conversation starters, custom recipes, a Spotify playlist and more.
Each box contains several activities with all the items needed
Uniquely curated themes each month
No planning required
Optional faith add on"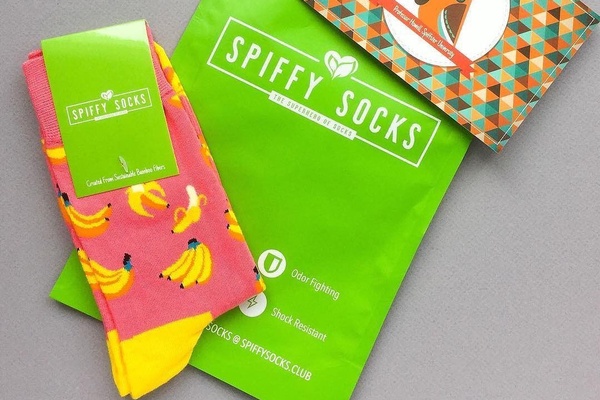 "The most comfortable, hygienic, stylish, and sustainable pair of socks you'll ever wear. Learn the advantages of wearing socks made of bamboo fiber and why it compares to no other.
Super Light and Comfortable – Twice as soft as cotton!
Natural Antibacterial Fighting Qualities – Wicks away moisture and combats odor naturally
Thermo-regulating Abilities – Warms comfortably on the cold days but stays cool when it's hot
Shock and Wrinkle Protection – Spiffy Socks are naturally durable and never require any type of ironing
Free shipping within the United States!"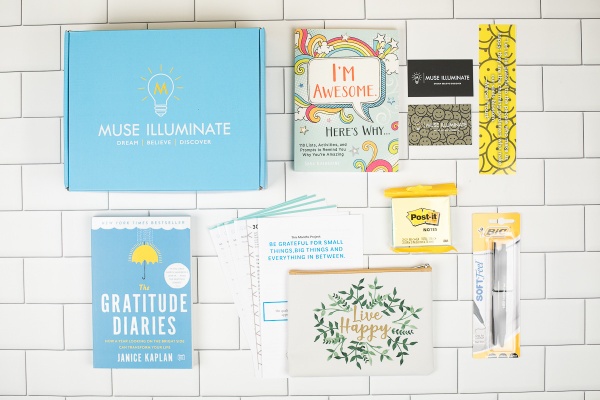 "Best Selling Self – Help Personal & Business Box – The result of Muse Illuminates monthly boxes is to help entrepreneurs and everyday people feel self empowered, more focused & prioritized, become productive, grow their business & skills and to be a better person. We are looking for ambitious individuals that want to take their personal growth to the next level. If that's you then you're in the rig
NEW YORK TIMES BESTSELLERS- Receive a brand new New York Times bestseller book with an explicit intention to help you in your personal and professional life.
PERSONAL DEVELOPMENT TOOLS AND ACCESSORIES – Each month you will receive personal development tools such as journals, workbooks, pens, customized worksheets created by our team all dedicated to a specific monthly theme.
EXCLUSIVE WORKBOOKS AND GOAL ORIENTED ACTIVITY SHEETS-Each month you will receive 3-5 exclusive worksheets curated to help you reach your goals faster by helping you stay on track and on task to reach your goals.
You will receive the ultimate personal development seminar experience delivered monthly to your door, our boxes are crafted with you in mind, loaded with lots of tools and resources to help you create the absolute best version of yourself.
LEARN GROW BECOME- Obtain the tools you need to get you one step closer to your goals. Learn from the best mentors, grow your mindset and become the creator of your life."
Whew! I hope that you enjoyed my collection of my favorite subscription boxes for gifts (or for yourself!) If you have any comments, you can leave them down below and I'd be happy to reply to your thoughts and hear your suggestions on your favorite boxes! 💕