Nothing gets me wanting to make a cute brand new quilt than someone announcing that they're having a baby! – Seriously, I'm a sucker for those cute, little, beautiful, helpless wonders!
Becoming a mom is what really got me into quilting in the first place. I wanted to create something that both made me feel creative AND was useful in our every day lives.
For us, two kids are enough… so my love of making baby quilts lives on through friends and family having more babies!
I've made so many baby quilts, I've lost count by now… in all different sizes and shapes.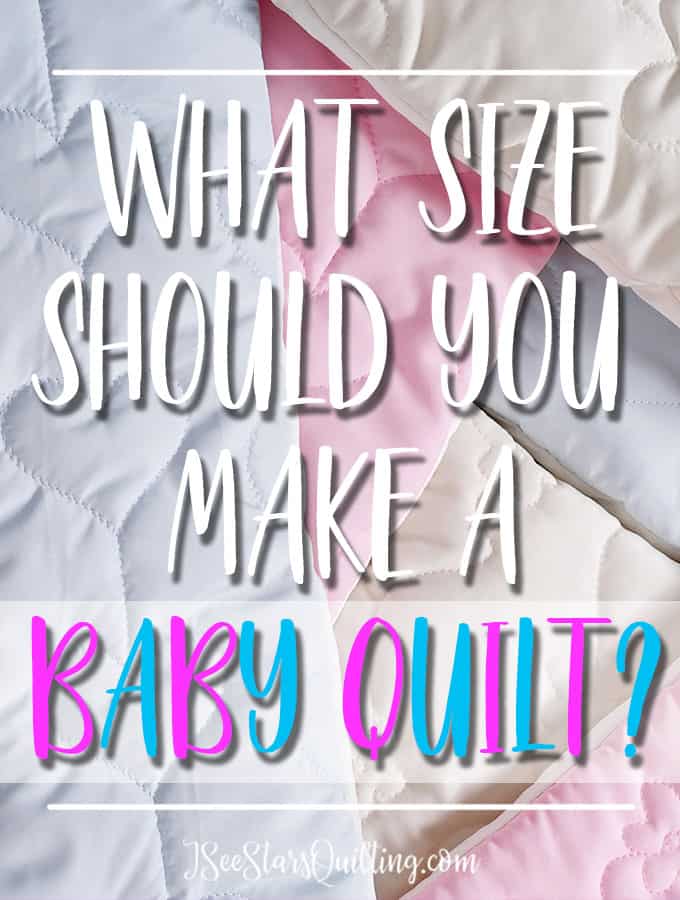 What is the most useful baby quilt size?
First of all, there is no wrong answer here… but if you're just here for some standard guidelines, I created this chart for you.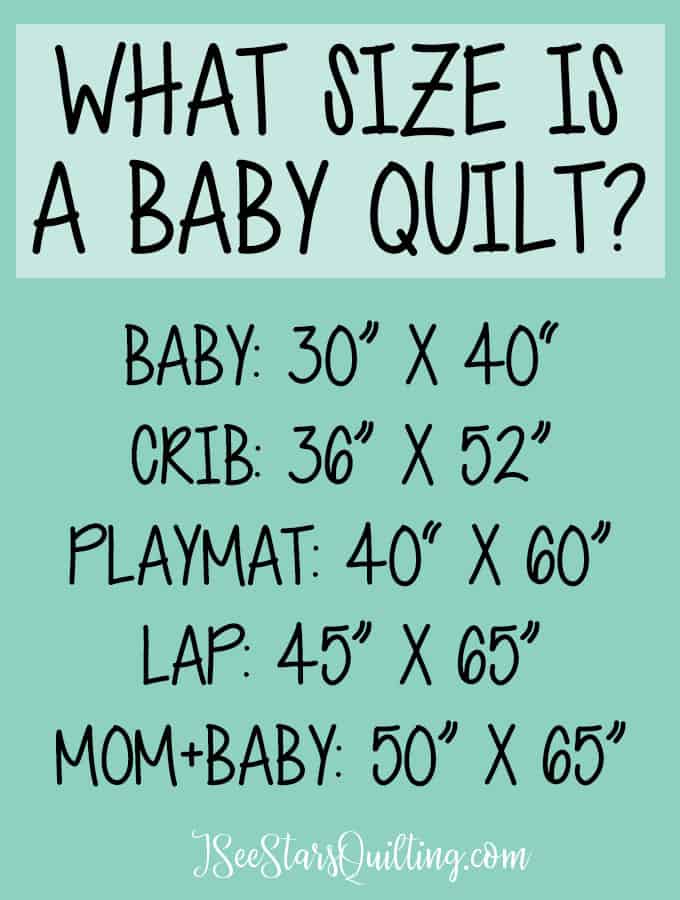 …Wait, there is no wrong answer?
What? Just because a crib quilt is usually 36″ x 52″ does not mean that you have to make all of your baby quilts those exact measurements!
I've created square baby quilts, hexagon-shaped quilts and even an adventurous circular one on occasion.
The baby quilt size is best left to your interpretation… using your own judgment and approximations.
A quilt can vary 4″ – 8″ depending on the pattern you choose.
If you are using a pattern for your baby quilt, follow those instructions.
If you are just winging it and planning the quilt as you go – My personal choice apparently as that is how most of my quilts turn out…
Take a minute to really figure out how your baby quilt is going to be best used…
Do you want it to be a cute crib quilt? (*note that it is not recommended to have anything inside a baby's crib but the mattress while he/she is sleeping)
Do you want it to be a fun playmat for the baby to lay and play on daily?
Or maybe your quilt will be a big snuggle quilt for baby and momma during those late-night feedings?
This will help you determine the general size that you should work towards for your quilt top!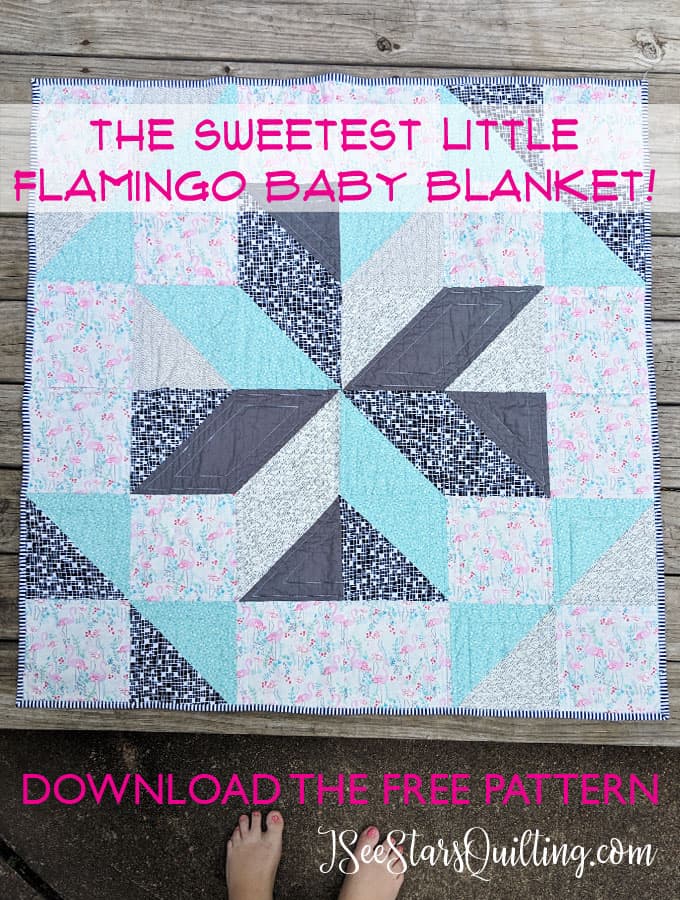 Here is another handy chart to keep for even more common quilt sizes.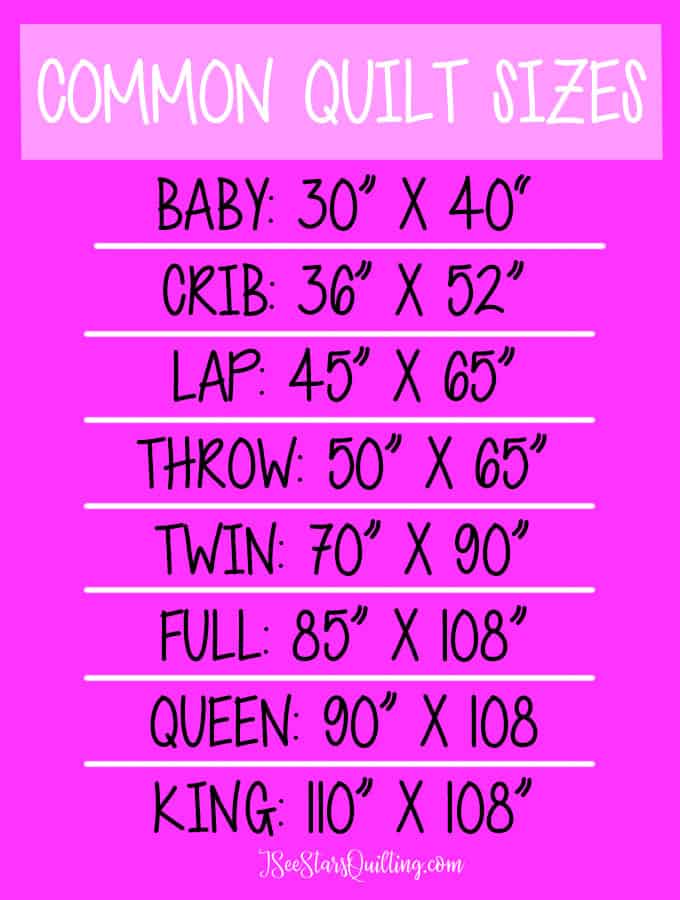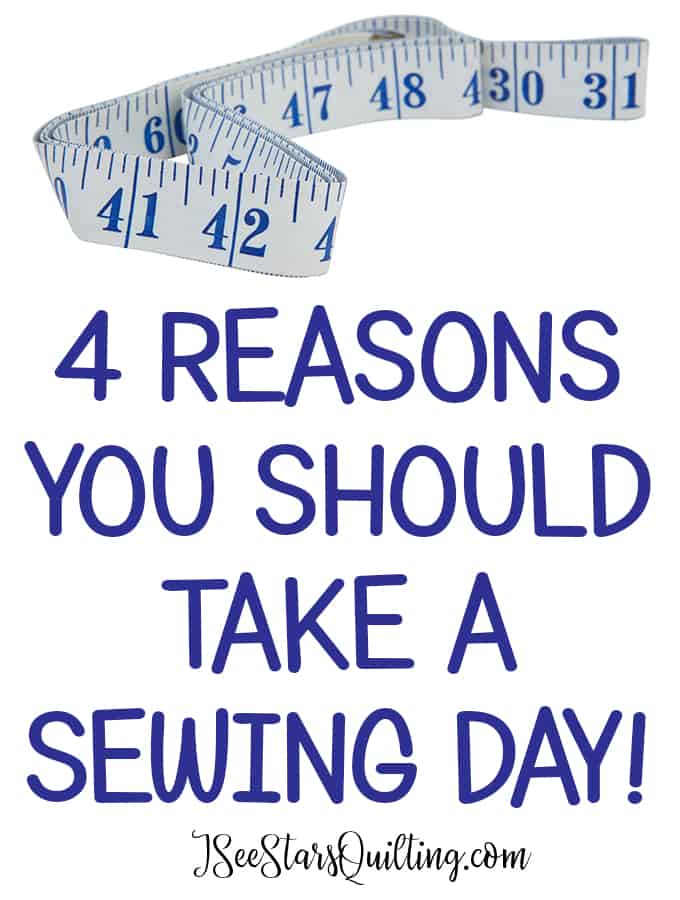 What size should the batting and quilt backing be?
If you plan to quilt your baby quilt yourself:
When you baste your baby quilt and do the quilting yourself, plan on making the batting and backing of your quilt a few extra inches larger all the way around for overhang and wiggle room.
If you plan on sending your quilt to a long-armer:
A long-armer has slightly different specifications for your quilt. If you would like a long arm quilter to do the quilting for you, most require an overhang of 4″ (or more) of both the batting and the backing fabric. If you haven't worked with the long-armer before, double-check with them to make sure you can meet their requirements.
What is your favorite baby quilt size to make?
I tend to create more playmat quilts for babies than the other sizes… what do you gravitate towards? Do you have a favorite? Tell me down below in the comments.