Quilters are some of the most generous people with their art.
They want it to be used, to be loved and cherished. Charity quilts are huge in the quilting circle for many different organizations!
I'm going to share some images from one of my latest quilts because I'm happy with it, ok? That's totally ok to be pleased with yourself, by the way. Proud Momma quilter over here!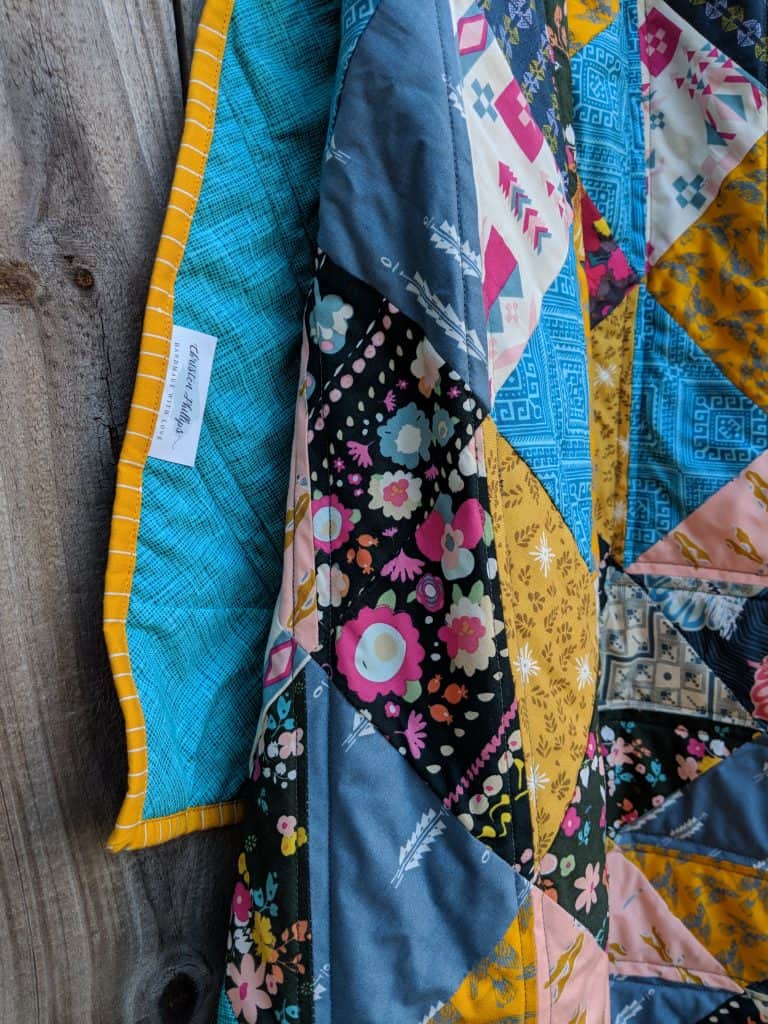 This quilt is going to be donated to my kid's school for a silent auction fundraiser. I'm curious to see how it does at the auction and if whoever gets it will love it as much as I do. I love to see my quilts being used, but its hard to part with them at the same time. Do you ever feel that way too? Update: It sold for almost $200! A bargain, but pure profit for the school, so I'm happy 🙂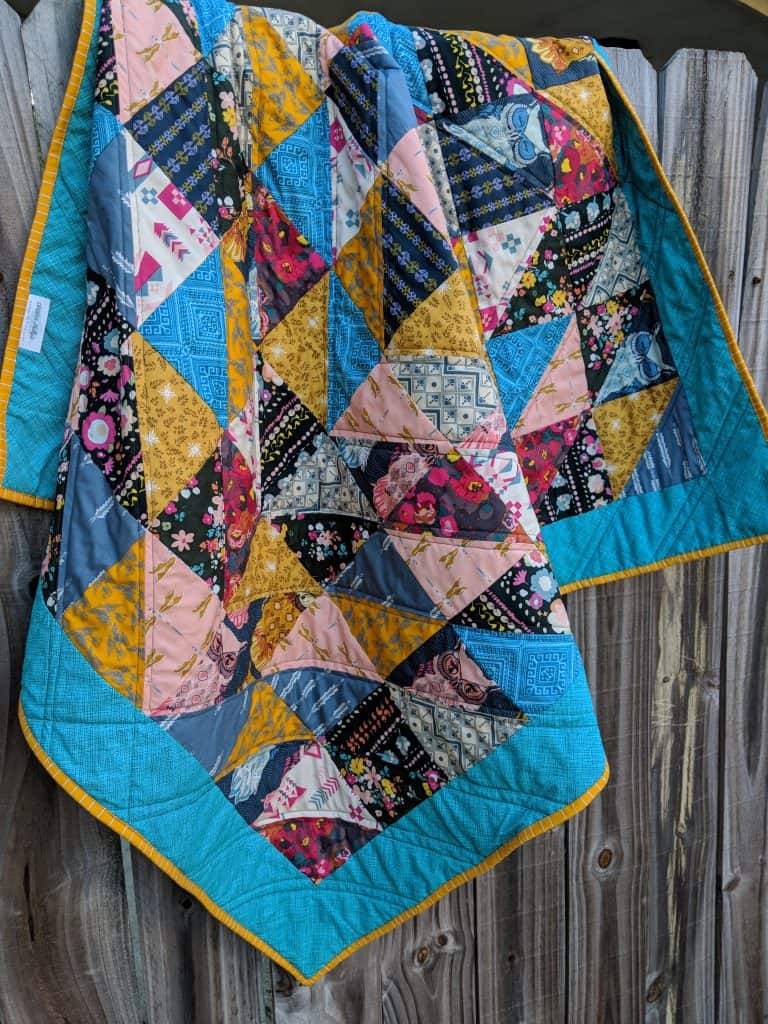 I just adore all the golds and blues that this quilt has to offer. The pops of turquoise really make the mustard color sing, doesn't it?
Heres a full shot so you can see all the colors and the quilting.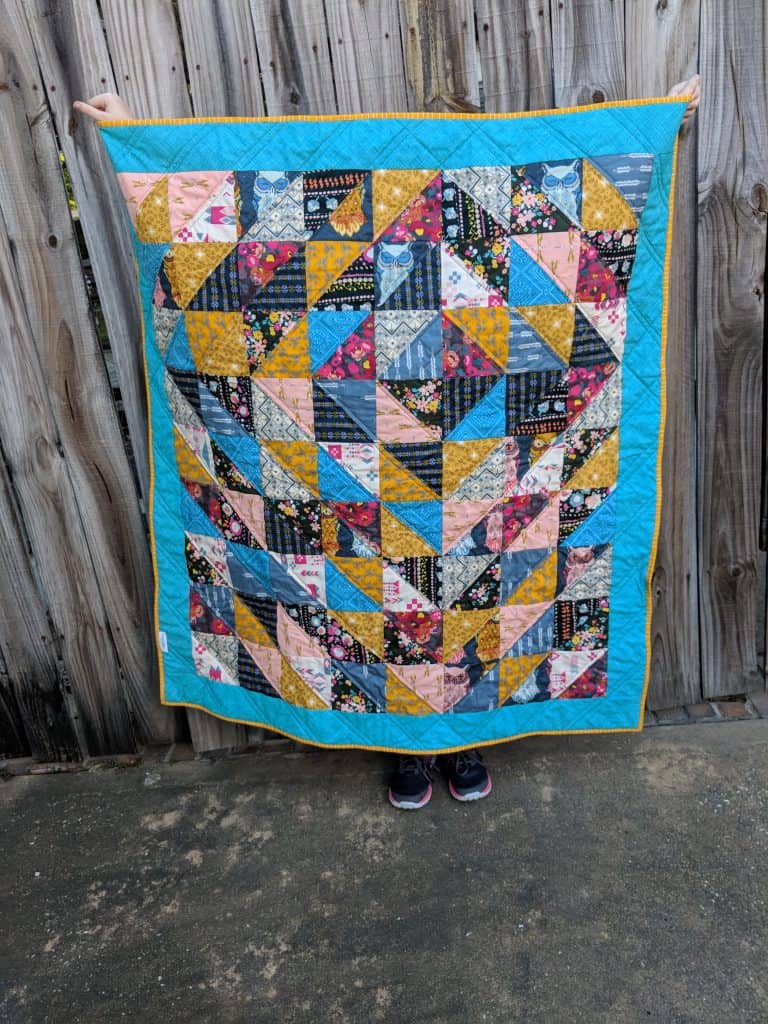 (That's my little girl behind the quilt. Momma's helper for today!)
And for good measure… just one more so you can see how lovely that matching thread is on the striped binding,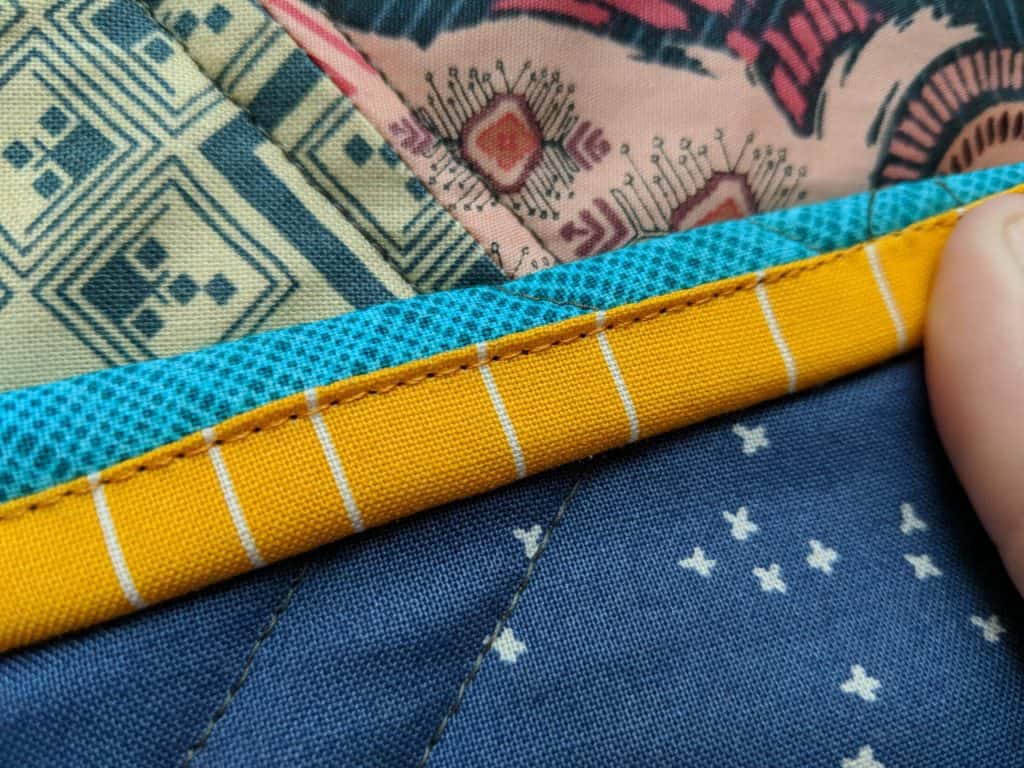 What is your favorite use for the quilts that you make? Do you just like hoarding your lovely creations (guilty!) or are you happier knowing they are out in the world getting used?