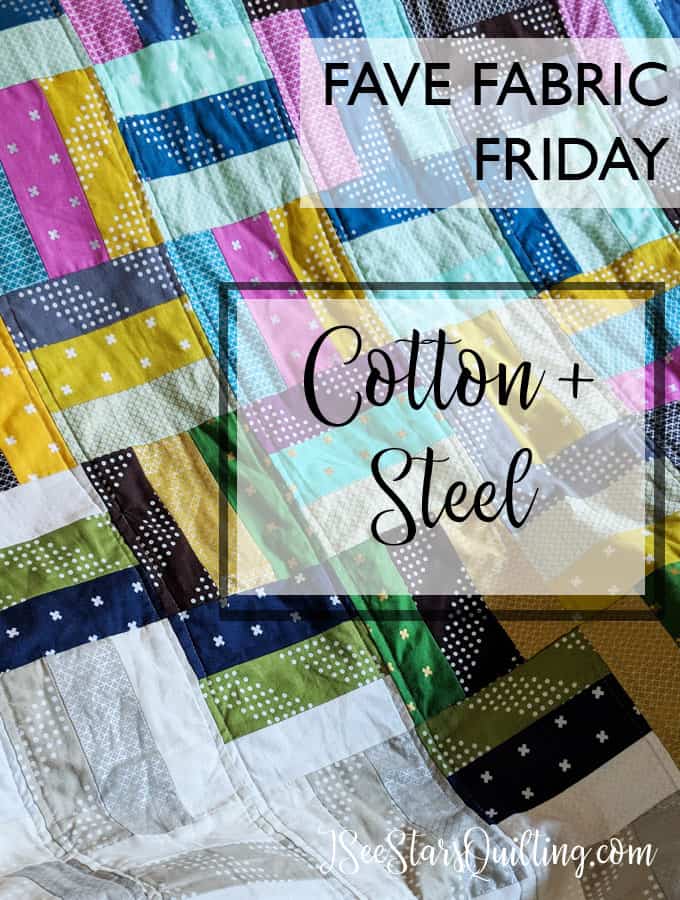 Of all the significant Modern fabric collections on the market, Cotton + Steel was my first love.
Imagine back to when you were a kid, and your family went on their first vacation out of state, maybe even an airplane ride… Your mind is just completely blown with the new knowledge that there is so much out in the world beyond your comfortable neighborhood roads, right? Who knew? Imaginations run wild with the possibilities of other places that you haven't discovered yet and the treasures they hold.
My first Quilt show was exactly like that. It was such an eye-opening experience. Attending the show was overwhelming and exciting and so immersive at the same time.
I may as well have been living in an underground bunker before I went to the quilt show. Pre-Quilt show, I lived mainly in the isles of a smaller sized JoAnn's store. (I still frequent this store, by the way).
When I found the booth for Cotton + Steel, my jaw dropped, and I spent a good 30 minutes looking at absolutely everything they had to offer.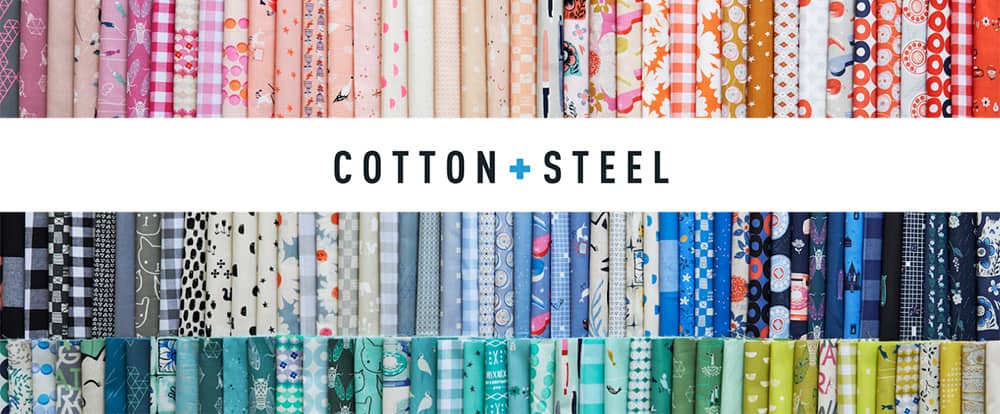 That was the moment that quilting changed for me.
I saw bold graphic prints in colors that my great-grandma would never wear! Fabulous modern designs filled each bolt.  I saw patterns that weren't dainty and reserved for Sunday morning church dresses, but bold, loud and non-apologetic colors and prints!
After that day, I pretty took a nose dive into the quilting world to drown myself in fabric and haven't looked back. So yeah, you could say that I have a special place in my heart for Cotton + Steel. <3
If you follow me on Instagram (you totally should!), you may recognize the fabrics in the picture below.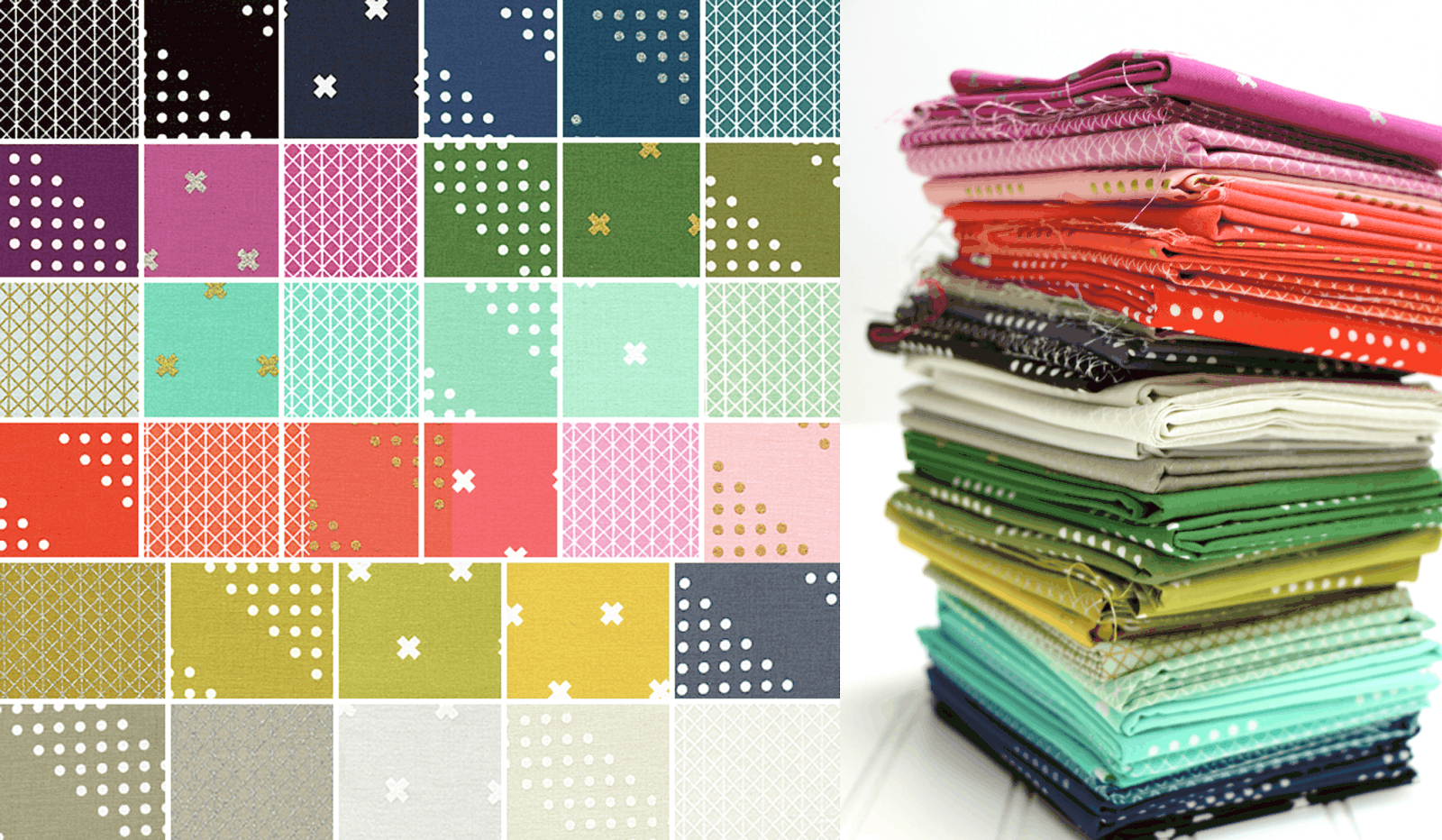 The fabrics are from the Cotton + Steel Basics Collection and absolutely a staple for me in filler/easy coordinating fabrics in quilting!
[mailerlite_form form_id=1]
Here is the quilt I made for my best friend using the Basics Collection: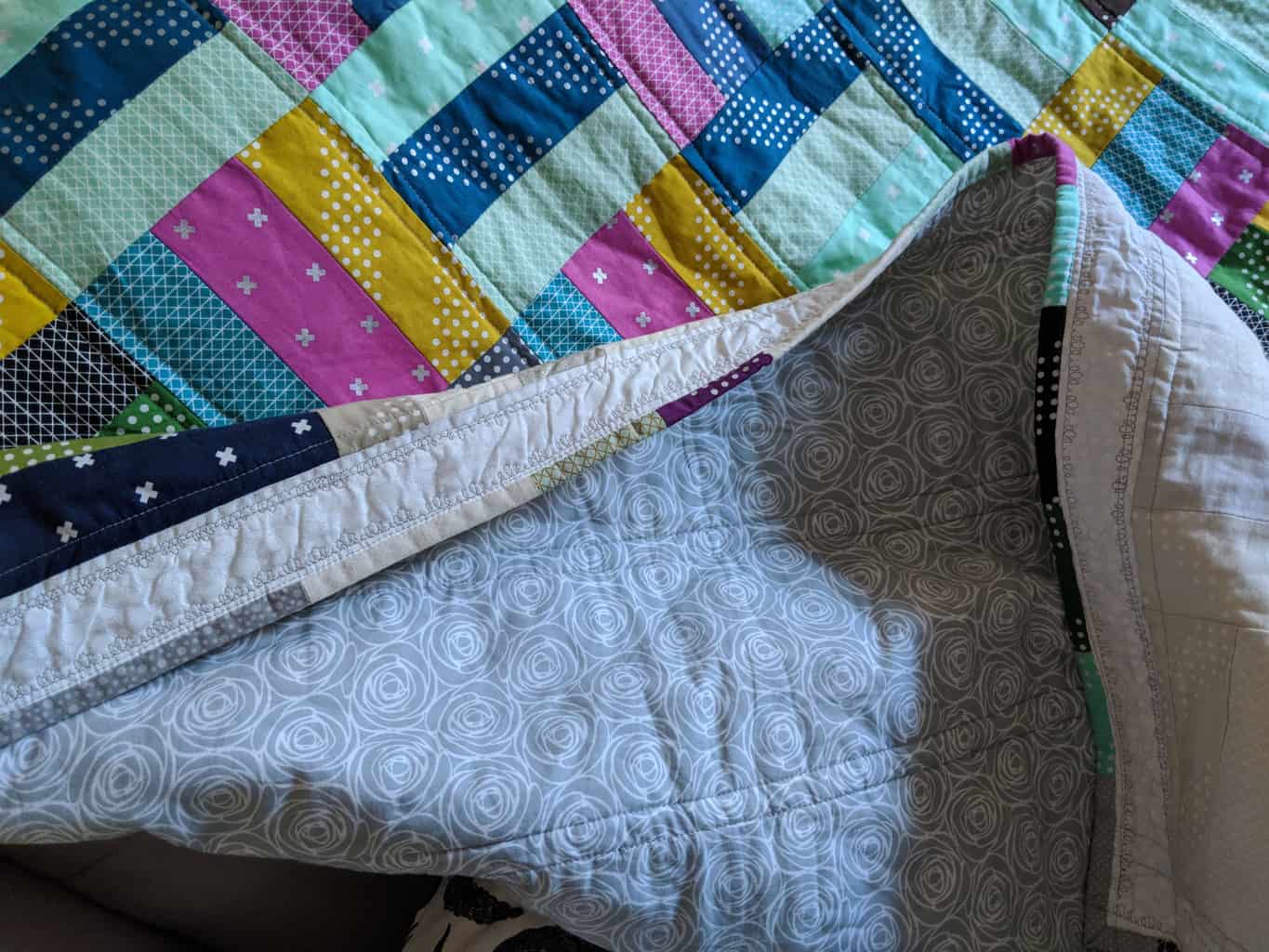 And a quick close up photo of my playing with decorative stitches in the quilting. 🙂 Adding the loopy stitches was so simple, but it really added to the fun/girly feel of the overall quilt. The fabric isn't the only one that deserves to shine.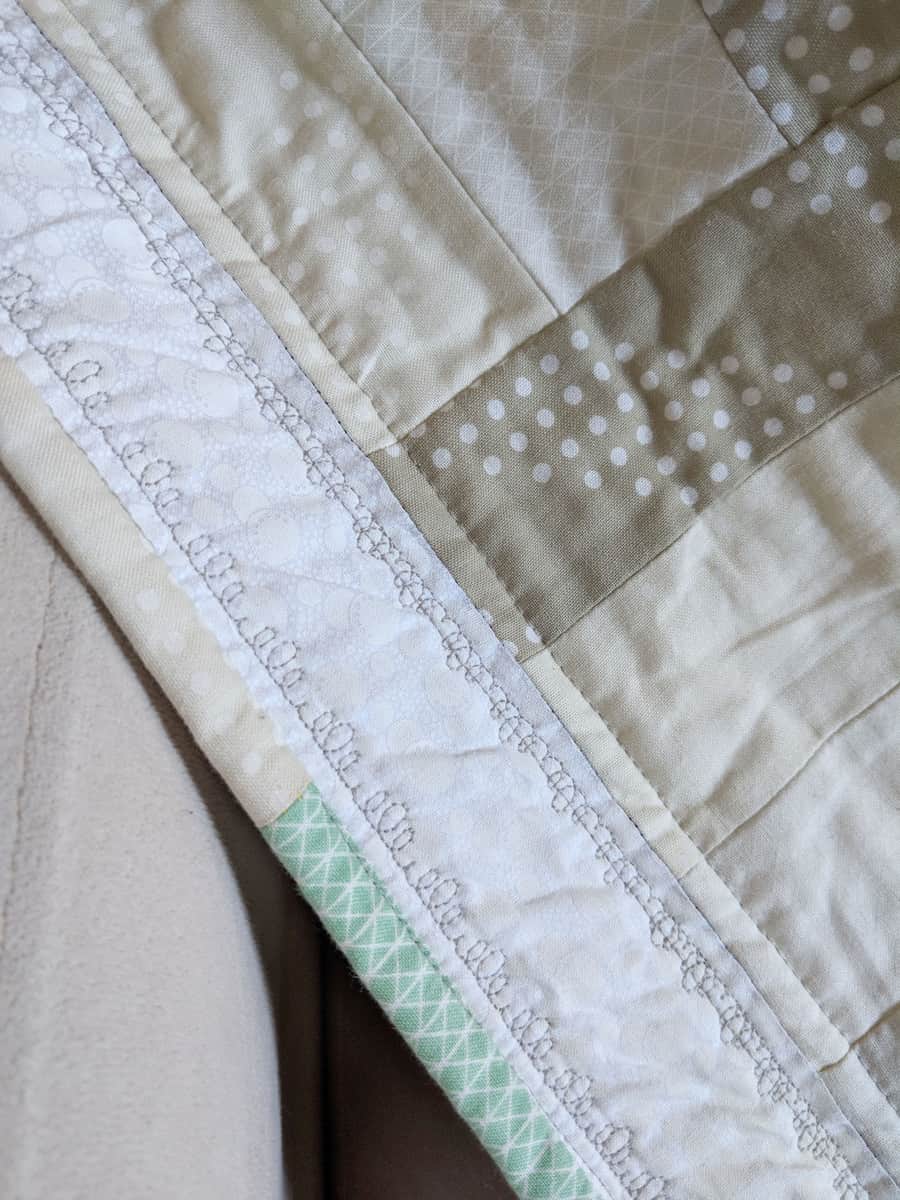 Isn't it just so fun and happy?

Is a relatively new company on the fabric market floor (started in 2013)… but in the few years that they have been available, they have made some serious traction in the world of modern quilting! Five women work together to create and design these fantastically fresh modern fabrics… and they totally rock at it.
The exciting and fun fabrics of Cotton + Steel make gathering coordinating fabrics for your projects a breeze because so many of their designs match effortlessly across all of their collections.
I want to make sure you saw that …Did you read that?
The fabrics all coordinate together!
While I love mixing and matching my own fabric palettes for each quilt, sometimes it is nice just to take the easy route and let the fabrics flow together on their own.
Take a look at some of these really fun prints they have for quilting: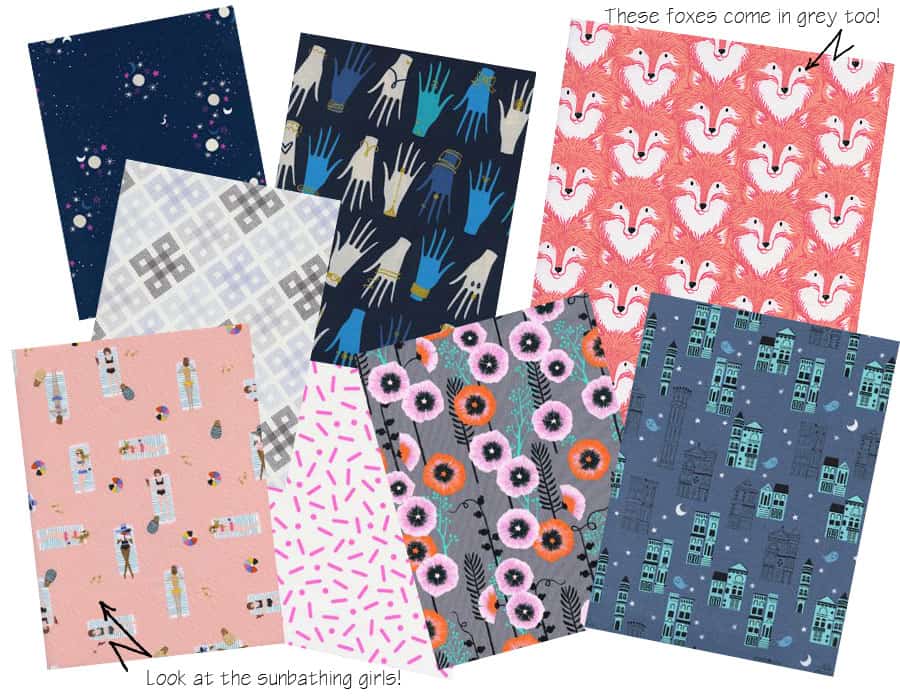 Once you go to a big Quilt show… it seems like an eternity to wait for the next one, but luckily… you don't have to wait that long for more Cotton + Steel Fabrics. You can find them in most of your specialty quilt shops and online stores.
My favorite place to shop for Cotton + Steel Prints is FatQuarterShop

They have great deals on fabric by the yard as well as individual bundles and jelly rolls with Cotton + Steel Fabrics. There is so much to be seen and so many quilts that I want to make with this line of fabric alone… I need a few more hours in the day 🙂
Once you gather all your fun new fabrics, you can check out Cotton + Steel's website for exclusive FREE quilt patterns!
This post contains affiliate links. You can read my full disclosure here.
Happy Sewing!
I want to hear from you! Who are your inspirations for Modern Quilting? Is it a particular designer? Or is a line of fabric that gets your creative juices flowing? Share with me in the comments so that we can be inspired too!