This question often comes up in conversation after I tell someone:
"I am a modern quilter"…
"So um what is 'modern quilting'?" they ask. "What defines it from just regular quilting?"
Is Modern Quilting special? Is it different?
This is what we're going to talk about today!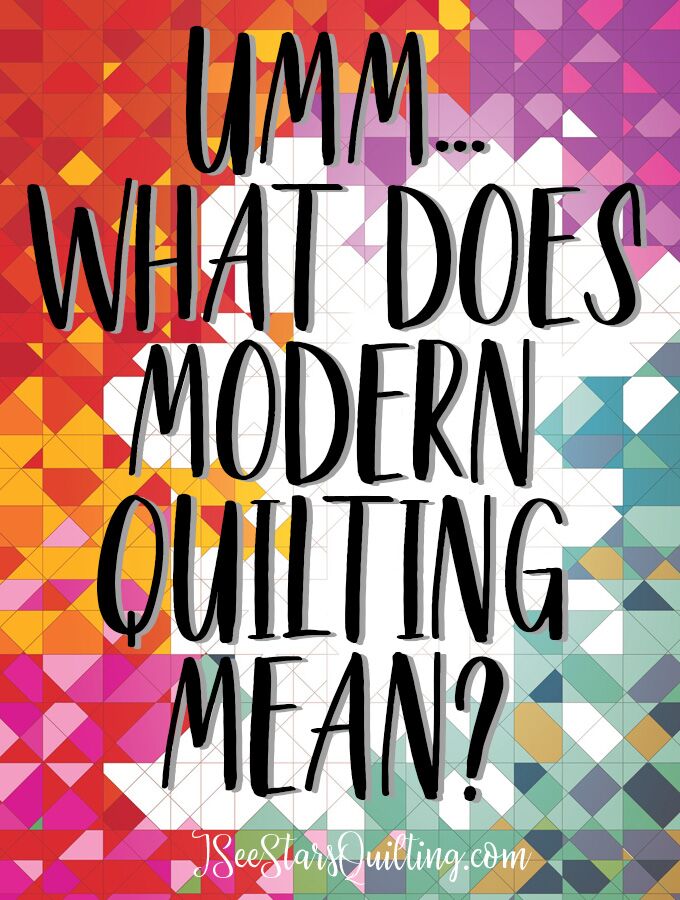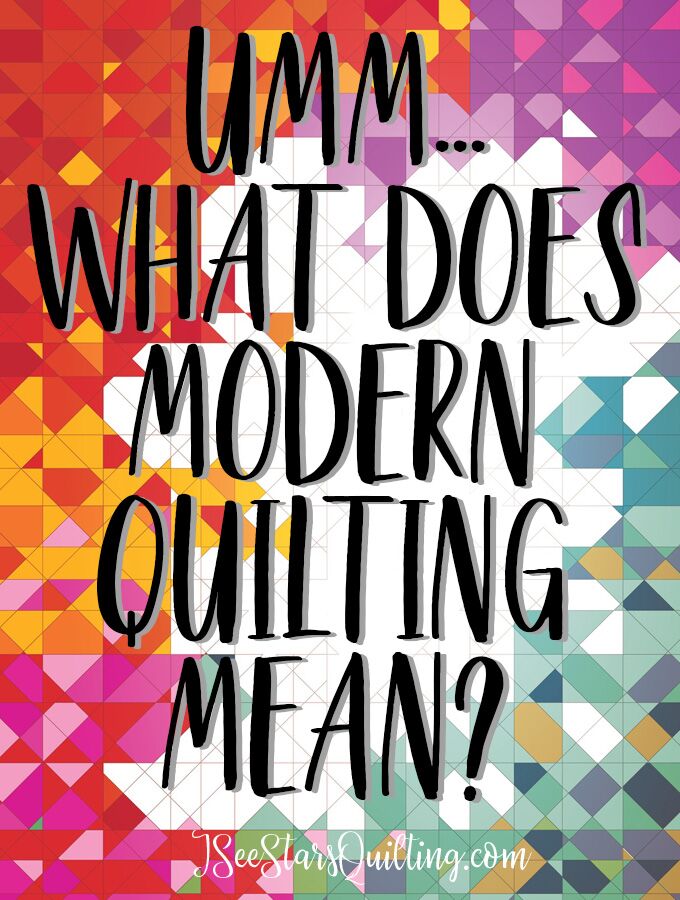 I am a member of The Modern Quilt Guild. Not only is it a really great organization and a great benefit… They have a mission "to support and encourage the growth and development of modern quilting through art, education, and community."
If you aren't a member, you should consider joining to help support their mission!
They send out great newsletters. You can enter contests and monthly swaps. They also provide great discounts on events – I even get a discount at my local quilt shop for being a member! The Modern Quilt Guild also has monthly block patterns to share as an added bonus. It's really a lot of fun. You can read more about the benefits here.
The Modern Quilt Guild's definition of a modern quilt is:
Modern quilts are primarily functional and inspired by modern design. Modern quilters work in different styles and define modern quilting in different ways, but several characteristics often appear which may help identify a modern quilt. These include, but are not limited to: the use of bold colors and prints, high contrast and graphic areas of solid color, improvisational piecing, minimalism, expansive negative space, and alternate grid work. "Modern traditionalism" or the updating of classic quilt designs is also often seen in modern quilting.

Modern Quilt Guild
In short…..Bold colors and prints, high contrast, graphic areas of solid color, improvisational piecing, minimalism, expansive negative space, and alternate grid work are what make up a modern quilt.
My Adventurers at QuiltCon
I had the privilege of attending QuiltCon2020… modern quilts are what this show is about!
You can see more pictures from the show as well as a few videos about my favorite quilts in the show. Check them out here.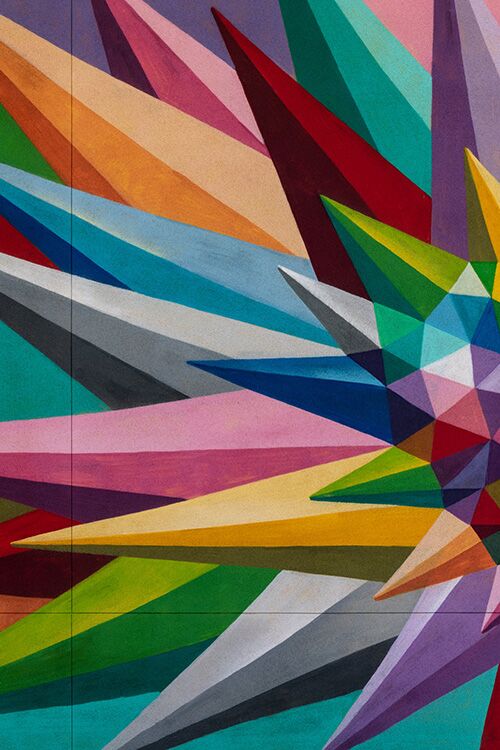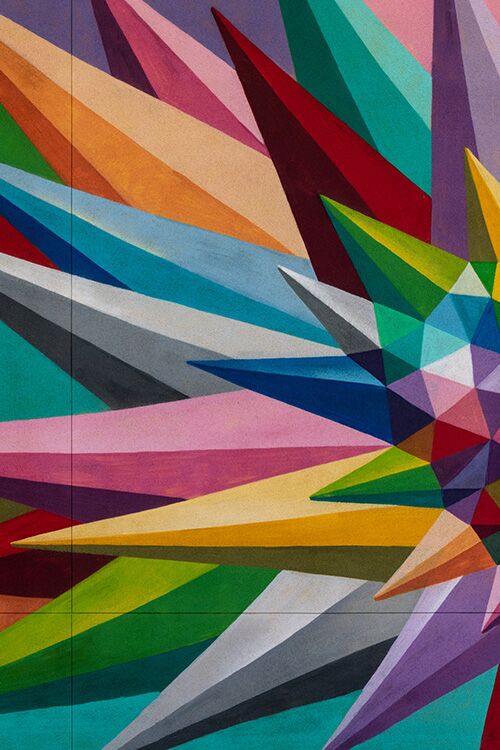 Modern quilting is one of my favorite things to talk about… and there is so so much to talk about!!
We'll get into the pattern/design in just a minute but I want to talk about fabric choices first.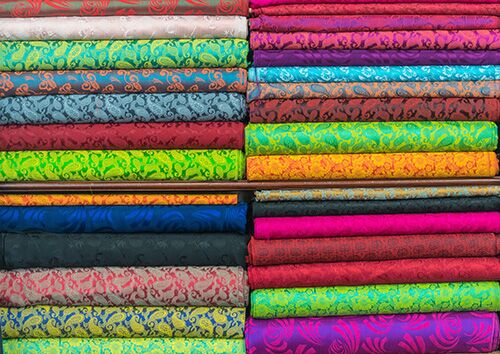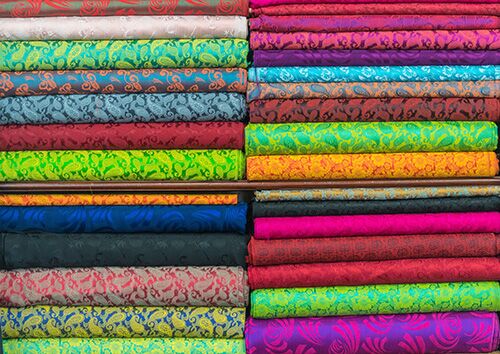 The choice of fabrics that you choose can really change the look of your quilt.
You can take a tried and true classic quilt pattern and turn it into a modern piece of art, by showing off some of the many modern fabric choices out there.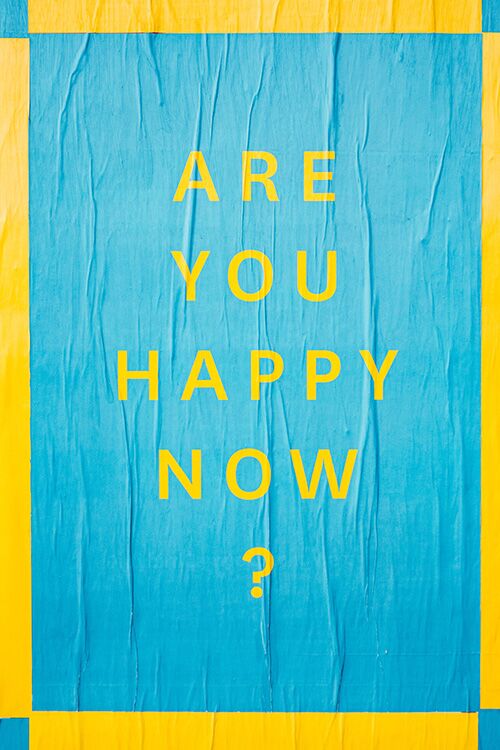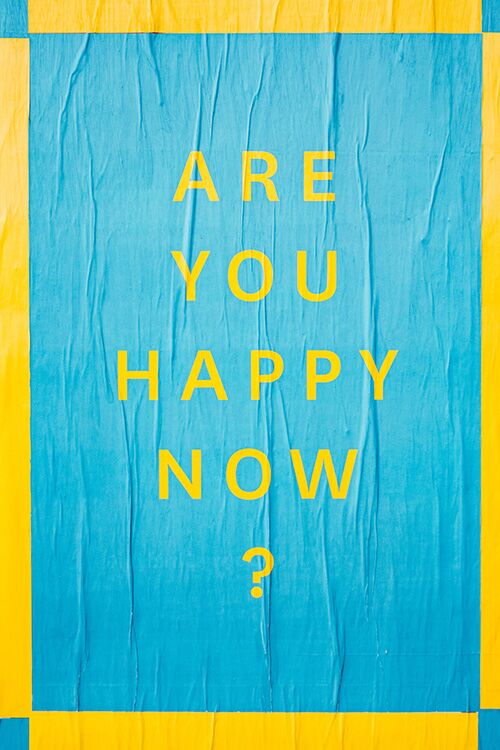 Picking modern fabrics, but a classic old quilt pattern can really change up the look.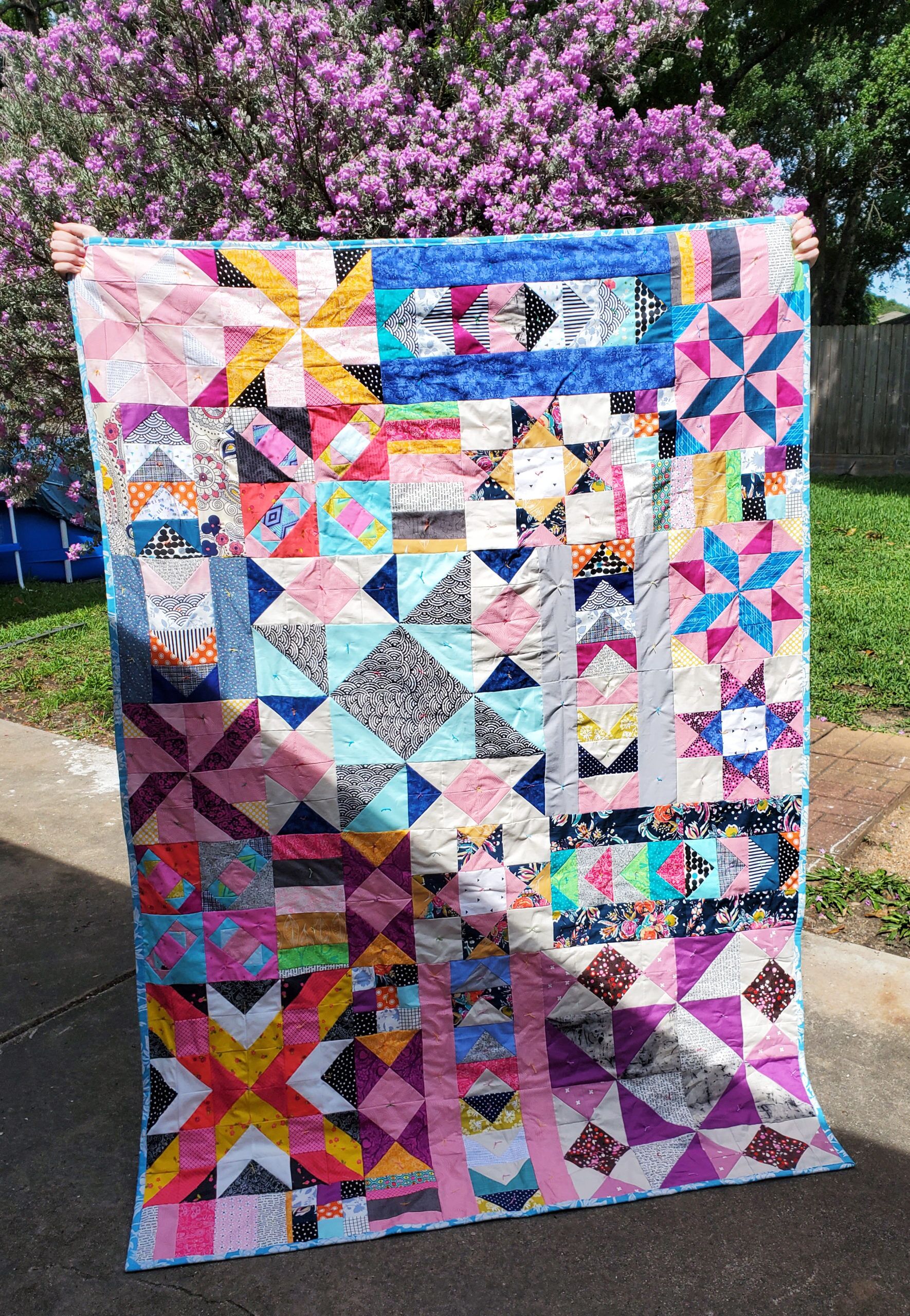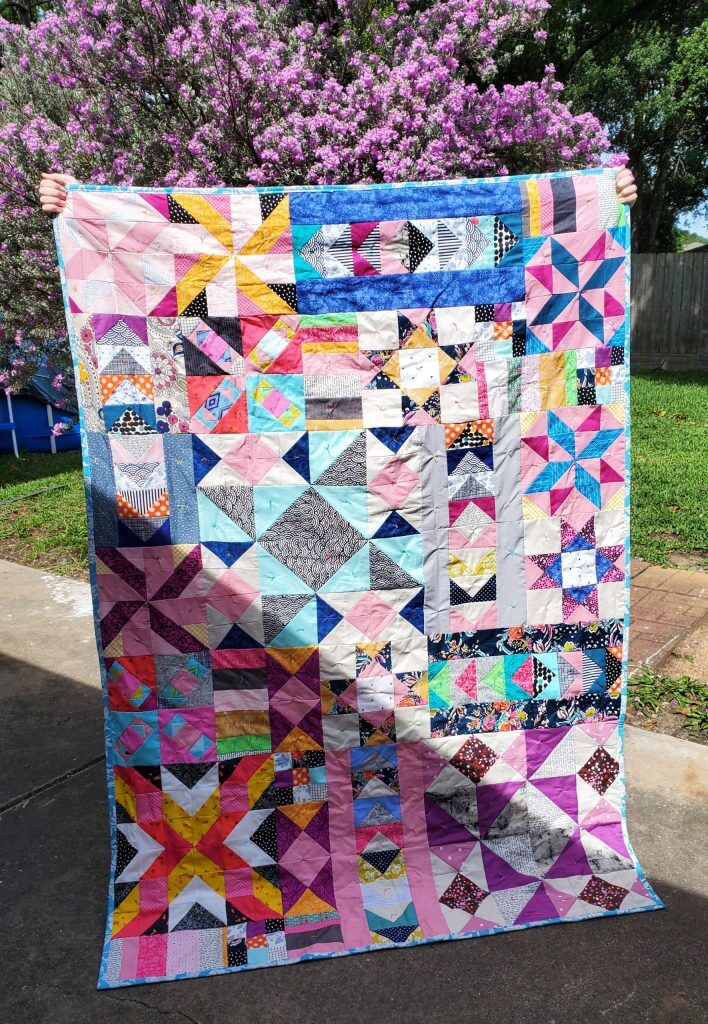 I used a collection of modern fabrics from my scrap pile to create the quilt in the photo above. The quilt would take on an entirely different look if I chose a collection of Americana or depression era fabrics.
Simply put, Modern fabrics are a simple way to create modern quilt designs.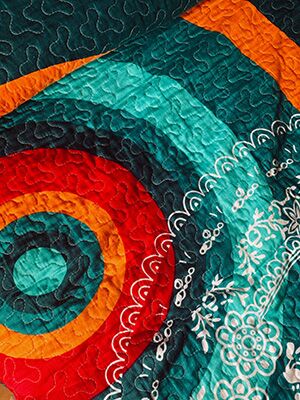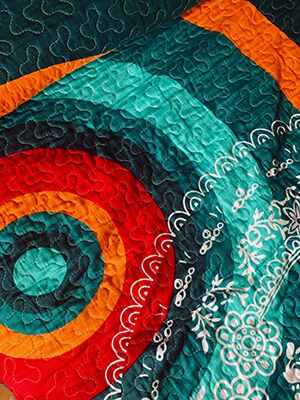 Asymmetrical Design
Another category that determines a modern quilt is asymmetrical design.
The design can be mostly off-center or to one side. It is not "on the grid" or even squares or blocks. looking at this photo of my Radiance quilt, you can see that the focus doesn't fall to the center of the quilt.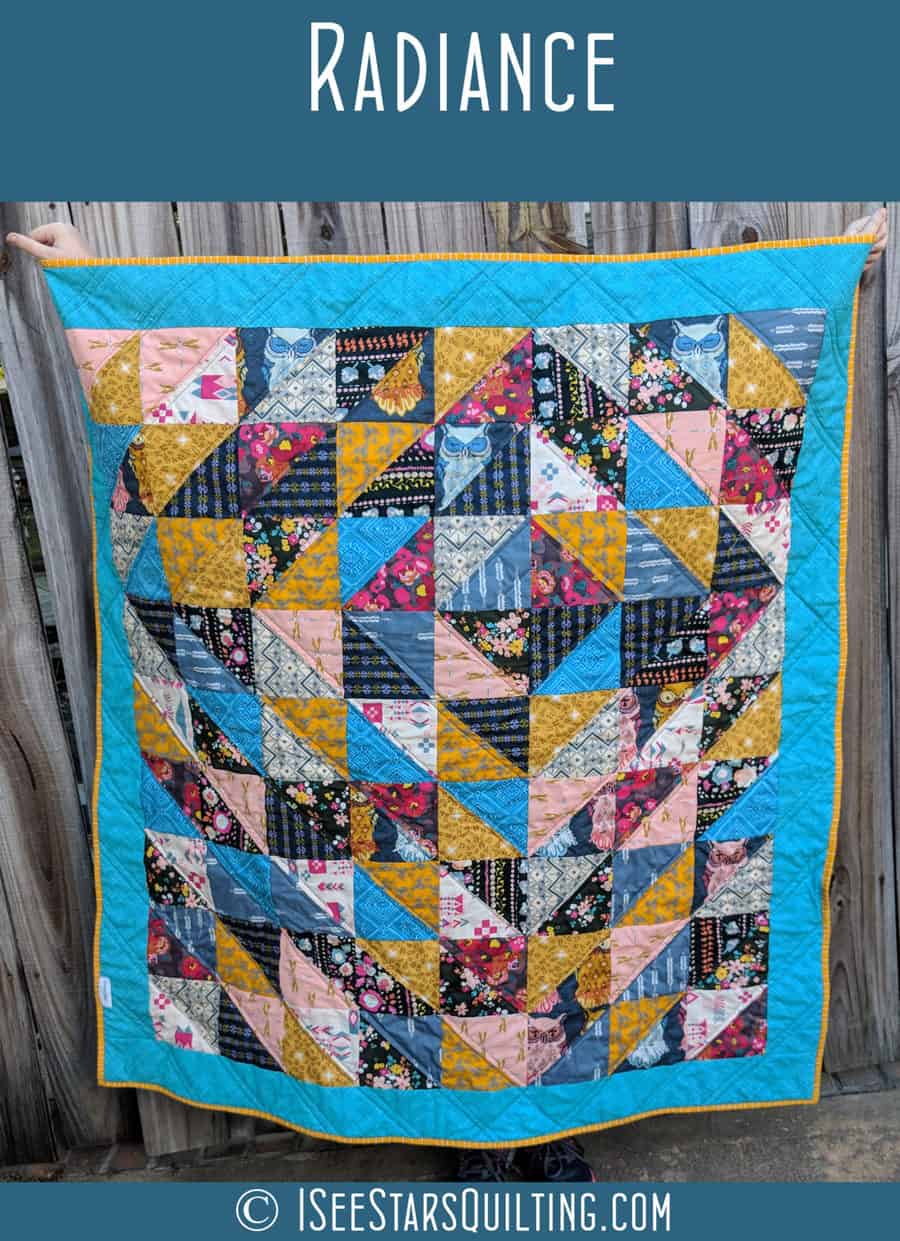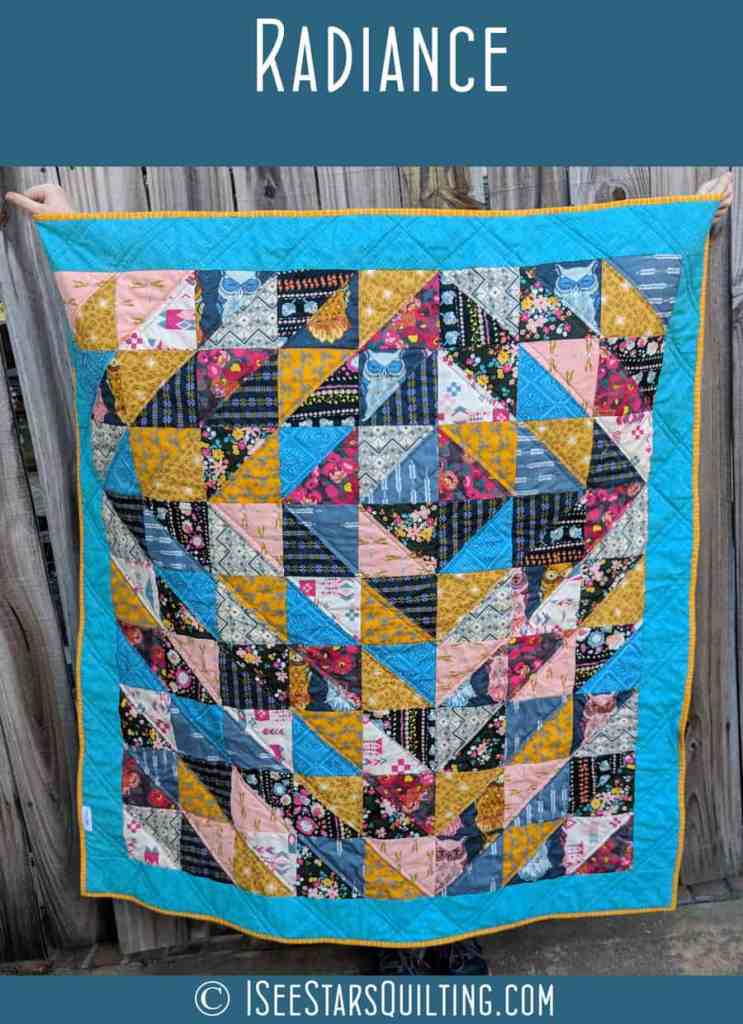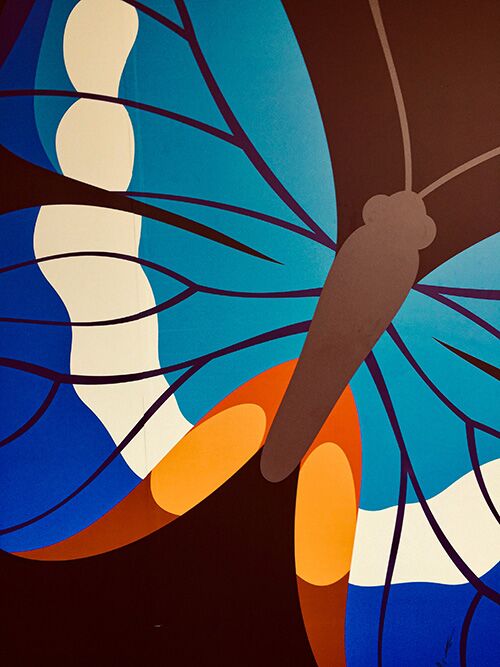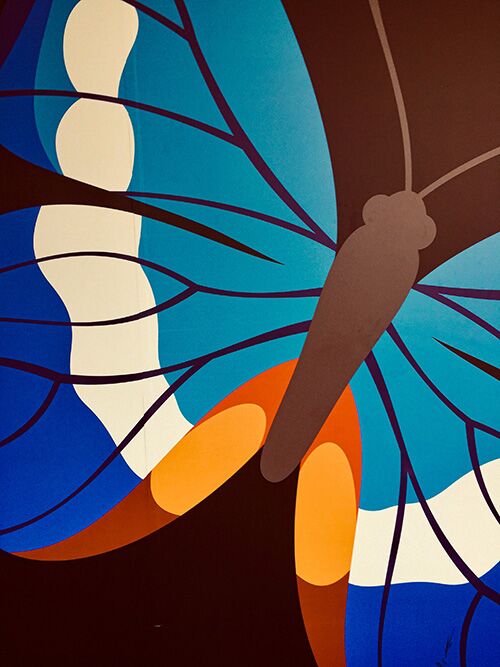 Graphic Patterns
Graphic Prints and patterns are another defining characteristic of modern quilts.
Check out these patterns for some inspiration on modern patterns in design.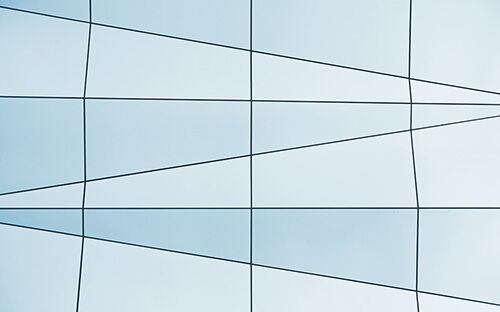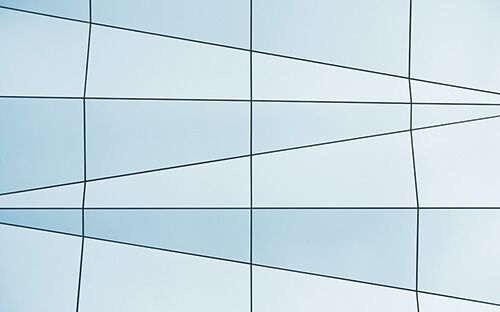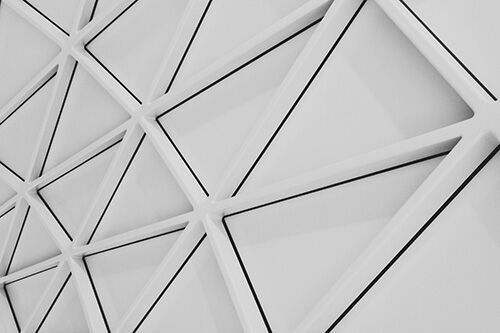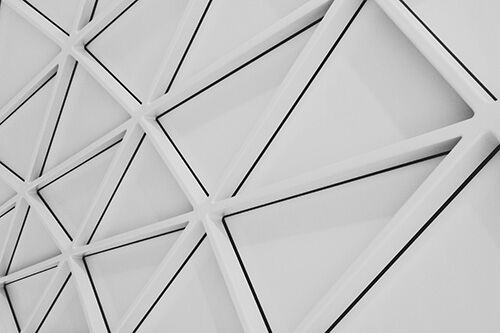 While the above photo examples are of architecture, quilt design can come from anywhere. Could you see quilts with bright colors and patterns formed within the lines of the photos above?
I absolutely love the differing triangle patterns that seem to radiate around the corner of the second photo.
Or what about the pattern in this pink photo with the half-hexies? Wouldn't that make an adorable modern quilt? Everything from the slightly off-grid hexies to the juxtaposition of the seams.
Is there only one definition of modern quilting?
The short answer is no. I believe that the definition of modern quilting is constantly evolving and progressing as we, as artists, discover new ways to use color and evoke more edgy designs.
What does modern quilting mean to you?
What is it that you believe defines you as a modern quilter?
For more examples of Modern Quilting, check out the Modern Quilt Guild's Online Gallery.