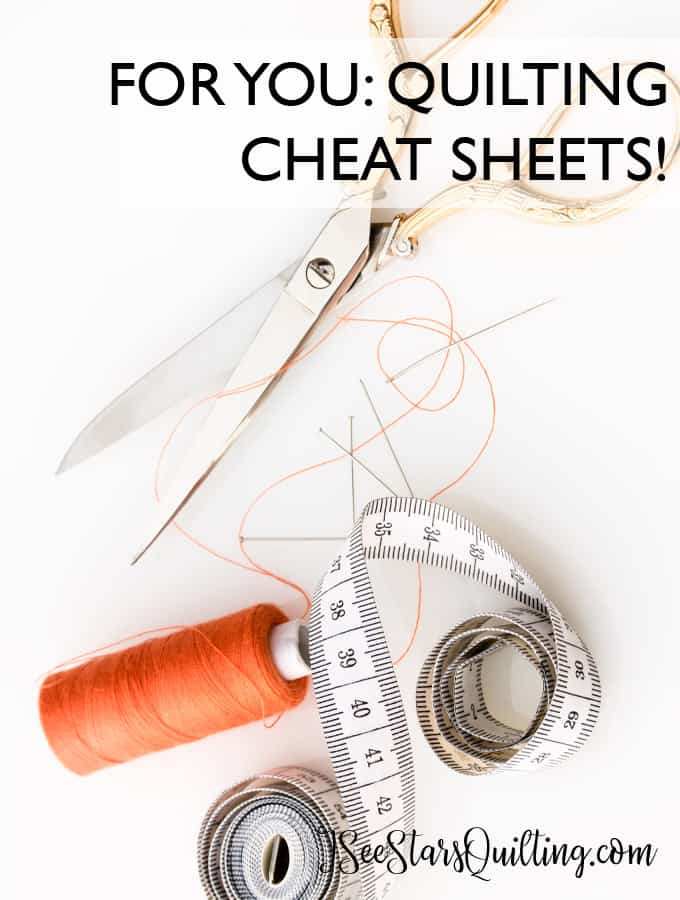 It is no secret that sewing language and jargon can be extremely confusing when you first start sewing. Hold onto your hats, girls because I'm about to lay down some super helpful cheat sheets for quilting that is going to de-mystify some of the confusing terms for beginners.
It is so hard to keep it all straight when you're first starting out. There are different fabrics, different cuts, and patterns. You'll find remnants and jelly rolls, layer cakes, and fat quarters etc. I'll be honest in telling you that in my first year of self-learned quilting techniques I wasn't sure if we were going to sew or eat!… It's enough to make your head spin.
To maybe save someone else the intense amount of confusion that I suffered and make life a little easier, I have put together a few cheat sheets with my favorite and most used quilting information. I know you are going to love it!
As always, I welcome your comments at the end of this blog with any questions that you might have. I try to go back and answer each and every person.
Make sure you PIN these images and charts so you will have access to them when you need them, ok? Enjoy!
Color Chart
So many colors! How do you choose?
First impressions are everything. One of the most important decisions of your quilt is color. Color reflects the mood of your quilt and can invoke emotions, feelings, and even memories. what vibe do you want your quilt to have? Warm and cozy, cool and soothing, bright and happy?
If you haven't gone back to the basics of color theory lately… or ever… You'll find this chart super helpful. (The artist side of me wants to sit down and have a whole lesson on the wonders of the simple color wheel, but I'll resist… for today) To choose complimentary colors, simply choose colors directly opposite each other on the color wheel and you have a really eye-popping quilt!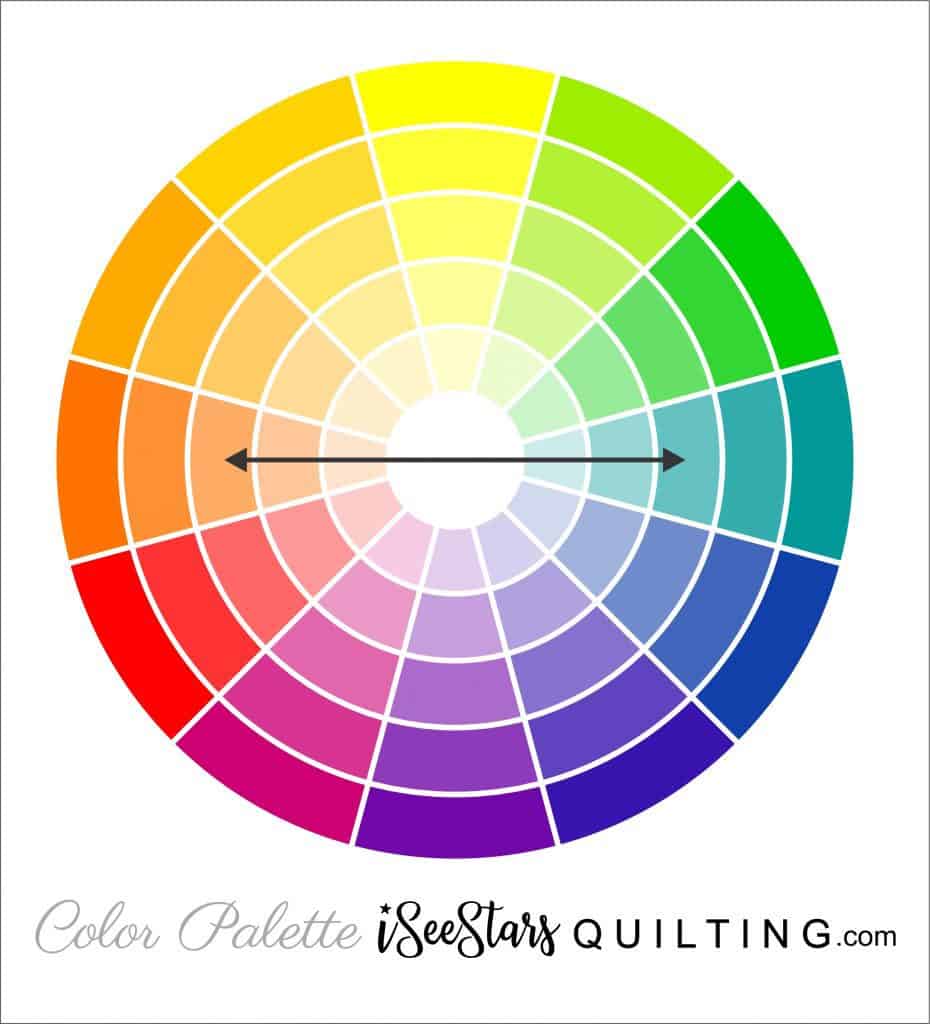 10 DifferentWays to Cut a Fat Quarter
For every day we're just tired of what we've been doing and want to try something new… Just look at your fat quarters a little differently and see if it doesn't spark a new idea.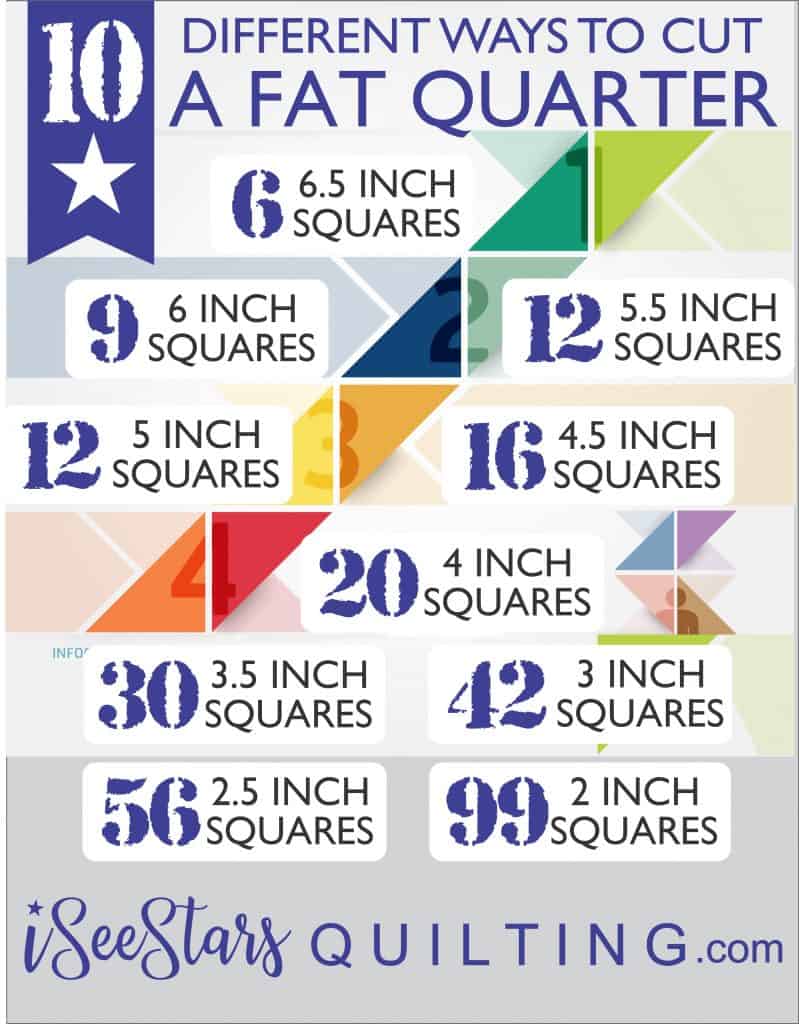 Fabric Yardage Chart
I can't even begin to count the times that I've been through a fabric store… and when it's my turn at the cutting counter, I kind of freeze still… "um how much do I want? *panic panic panic* Just a yard, please." — I swear, every single time. As an artist, math is not my strong suit… but quilting joins both art & math. So now I stick with this little chart and at least pretend like I know what I'm doing 🙂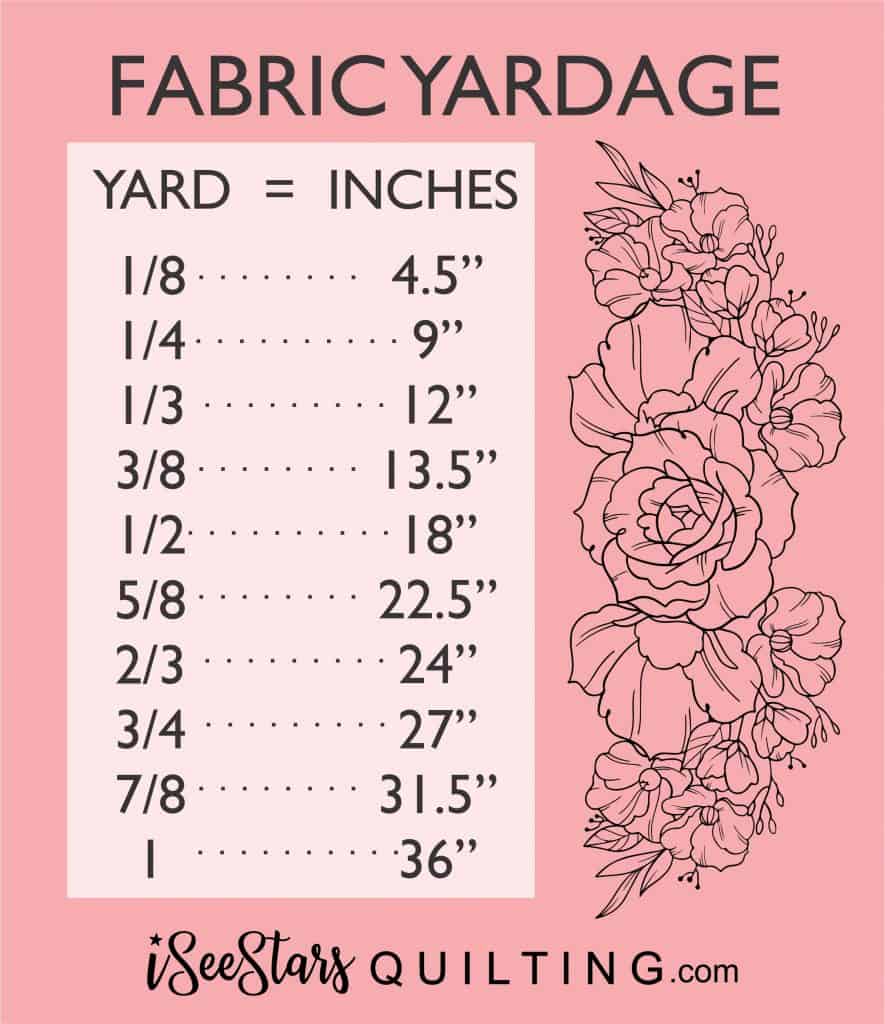 When I'm not quilting, I am a designer and I love making pretty things! but I just can't beat the information in this chart by ArtGallery… I love their fabrics, I love their designers… what can I say?
Art Gallery's Guide to Pre-cuts
I plan on creating a few other charts to help with quilting as I think of them. I'll add them to this post. I have a few planned for needles and maybe a few other printables too. Do you have anything you would like in a small pin-able form?
I hope you enjoy the graphics! Don't forget to pin them so you'll be able to come back to them when you're at your machine!
–Happy Quilting!
If you want updates on when I release new projects, join my e-mail list. I would love to have you join our Stars party over here! And just as a thank you, I have a fun free quilt pattern that I will send you.