This post contains affiliate links. I would never suggest a product that I didn't completely love!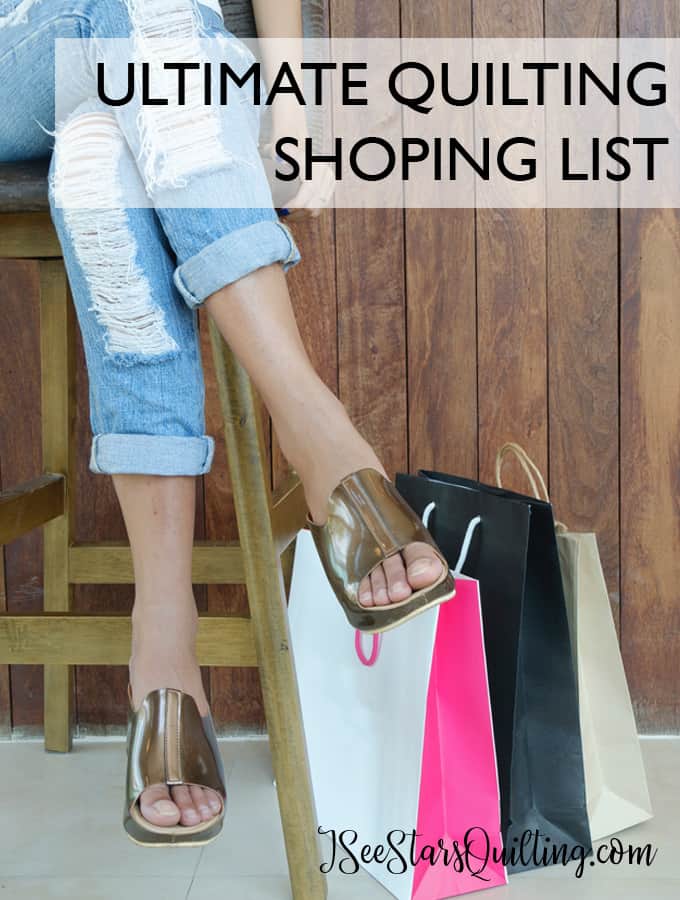 What do you need for shopping when you're making a quilt? Some of us can't just pop over to the quilt shop every single day ( I would be absolutely broke) or if you're shopping online, you don't want to forget anything and have to place a second order. Here is a quilt shopping list so you can make sure you buy everything you'll need the first time.
If you're looking for ways to save money on fabric, check out my previous post The Smart Way To Shop For Fabric.
Quilt Shopping List
Quilt pattern – You're going to need a game plan!
Fabric – even if you're using scraps from your stash, you'll need to make sure you have coordinating binding & backing fabric. Your backing fabric needs to be at least 3-4 inches larger than your finished quilt size on all sides.
Your binding fabric needs to be enough to go around all sides of your quilt plus an extra 8 inches for overlap.
Quilt batting – I liked to pick up a few of these packages when they were on sale or if I had a coupon for them. A friend and I went in together recently and bought one of the HUGE big rolls from Amazon. It has been one of the best decisions, ever.
Thread for piecing and quilting
All-purpose thread for piecing and assembly
Fabric scissors – Good sharp scissors like these few options are best. I've owned every single pair of these scissors. The cheapie ones don't last as long and lose their sharp-ness but will work for a period of time… and it's fun to buy brand new scissors!
Walking Foot or specialty sewing foot if you are machine quilting (also see Do I really need a walking foot?)
Pins. So many Pins! Any will do as long as they are sharp but I like the ones I mentioned in this post
Seam ripper and needle threader, just in case. Always be prepared, right?
How much fabric?
I find the following chart to be helpful when purchasing fabric yardage. Measurements are based on the standard 44-or 45-inch fabric width.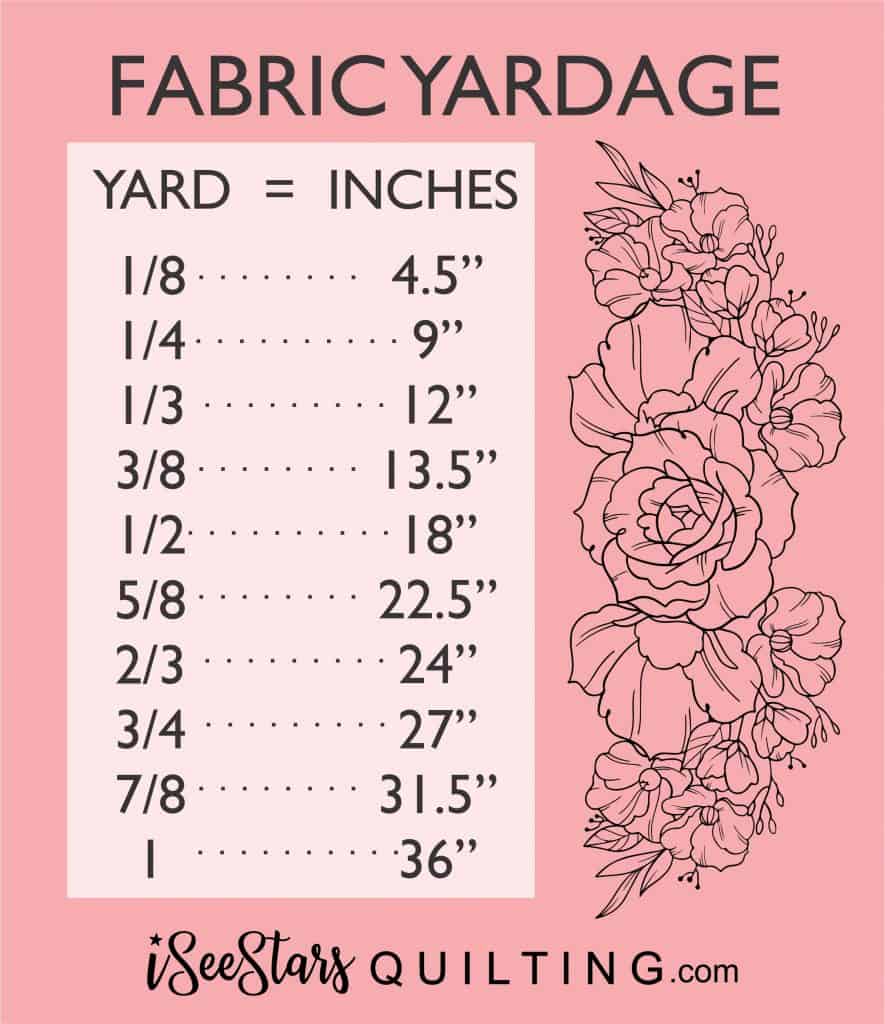 There you have it! Short and sweet but your quilt shopping list is packed with a lot to do! Enjoy your time shopping and come back over to my blog when you're ready to make something new!