It is a fairly regular occurrence around my house to see us sitting with a cup of tea and a snack while lazily reading a good book. We're all bookworms at my house 🙂
My favorite quick quilting project for fellow cozy life enthusiasts and bookworms has got to be mug rug!
"A what?" You ask.
"A Mug rug!" I say!
It's like a tiny, mini quilt-slash-coaster that is just big enough for your drink and a few cookies. Because everything in life is better with cookies, right?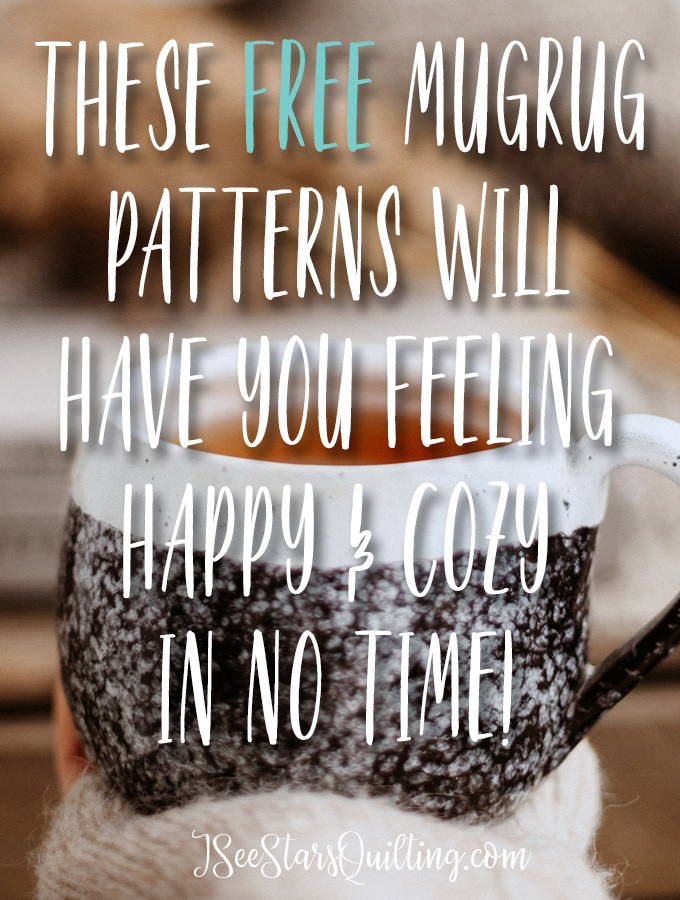 What is the difference between a mug rug and a coaser?
A coaster is just big enough for a cup or mug and nothing more. A mug rug usually is big enough to hold a mug and a snack or cookies. It is usually a mini quilt and super adorable.
How big is a mug rug?
It can be anywhere from about 4" x 7" to as large as 12" x 8". But the sizing is completely custom-designed by the creator.
I like to use the bigger ones to share between 2 people.
I first shared about mug rugs in this post.
What else can you do with a mugrug?
You can use it as a mini quilt for a wall hanging.
You can gift it as a gift to a friend or loved one… nothing beats a beautiful handmade gift, especially when it didn't take you 3 years to complete!
Feature your favorite fabrics around you all of the time!
Be resourceful and use up scraps of fabric that are hanging around.
Easy, quick, and creative projects to have on hand when you need a quick gift.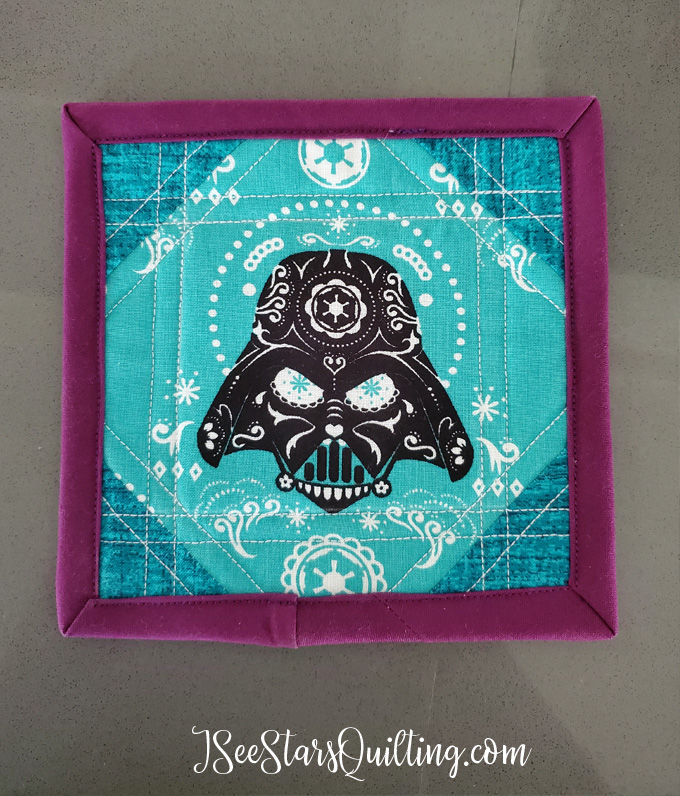 Do you need a pattern for a mugrug?
Technically no. Most of the mugrugs that I have created were just spontaneous bursts of creative inspiration.
I like to try and be resourceful where I can. I like to use what I have on hand for my projects if I can and I try not to waste fabrics.
I've also used orphan blocks or test blocks from different quilt patterns over the years to make mug rugs.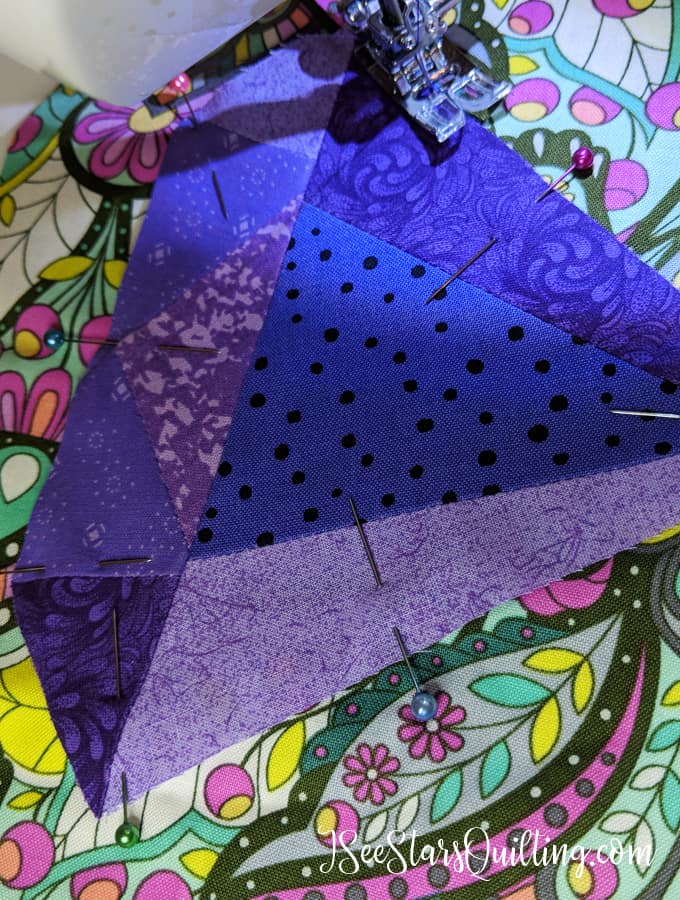 If being spontaneous without a pattern isn't quite your cup of tea… check out these FREE patterns from around the web to create your own mugrug set!
FREE PATTERNS FOR MUGRUG INSPIRATION
Crazy Little Projects has a really great tutorial on the steps to making a fun scrappy fabric mugrug.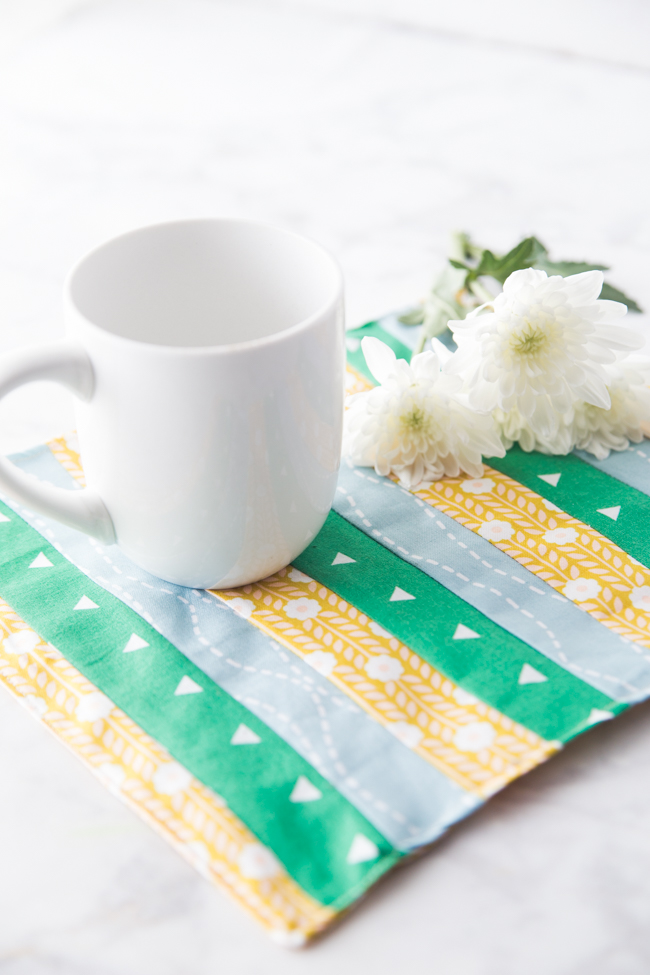 I love the stripey look to this one… and the fact that she doesn't add a binding to hers. It makes it that much simpler (i.e. quicker!) to create!
2. The Crafty Quilter has a cute pattern that includes a pocket! Everything is cuter with a pocket, isn't it?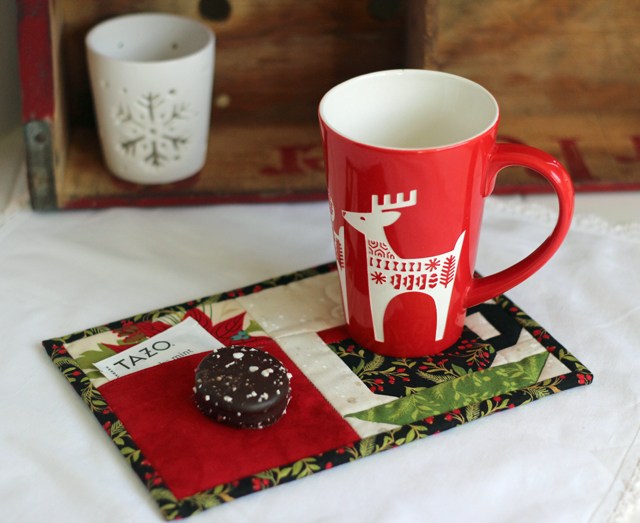 She tucked a cute tea bag in the pocket, but I could see tucking in a surprise sweet candy cane for the kids or a cute little card.
This would even be a cute one to add on top of a gift as just a little handmade touch.
3. Another one by The Crafty Quilter. I added this one to my list because I wanted to show you the capabilities and endless options that you have as far as design.
If you have been curious about a technique or a quilting idea but aren't ready to commit to a full-size quilt… now is your time to give it a shot!
You can add in embroidery, applique… patterns, quilting… mix it up and experiment with those techniques that you've been inspired by. It is a small commitment, but you never know… you may discover something new that you love 🙂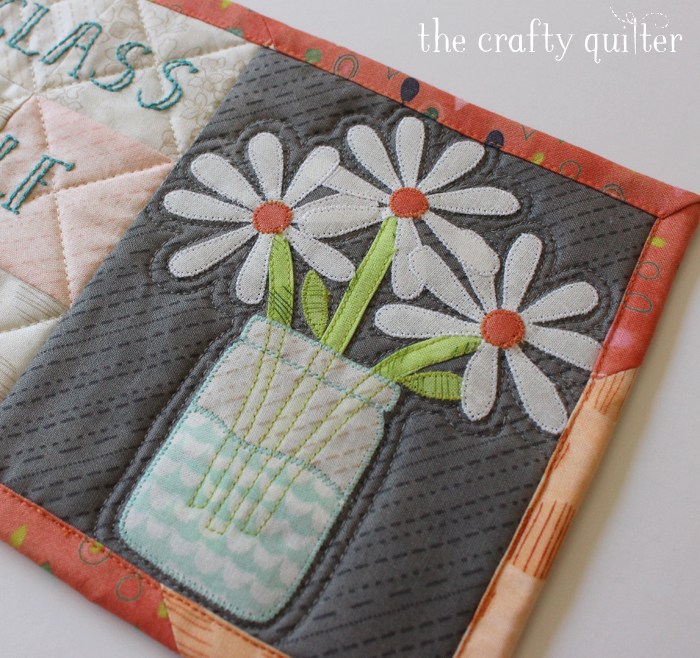 4. This teal swap mugrug by Jacqueline Steves gives me an inspiration for a fun retreat project.
Her touches of hand embroidery make me want to swoon. Embroidery is something I have always admired and something I would like to do more of in the future.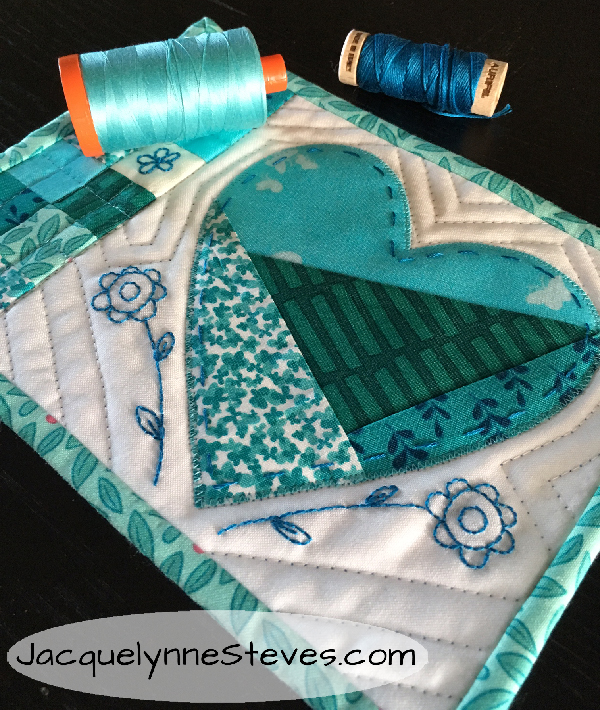 5.
5. Binding seems to be a struggle for many newer quilters… and even just a dreaded step for seasoned quilters as well. I really like the tutorial on CraftyForHome for a fuss-less binding.
While it might be a bit of a struggle to learn something new, I found her tutorial very straight forward and the pictures helped explain every single step well.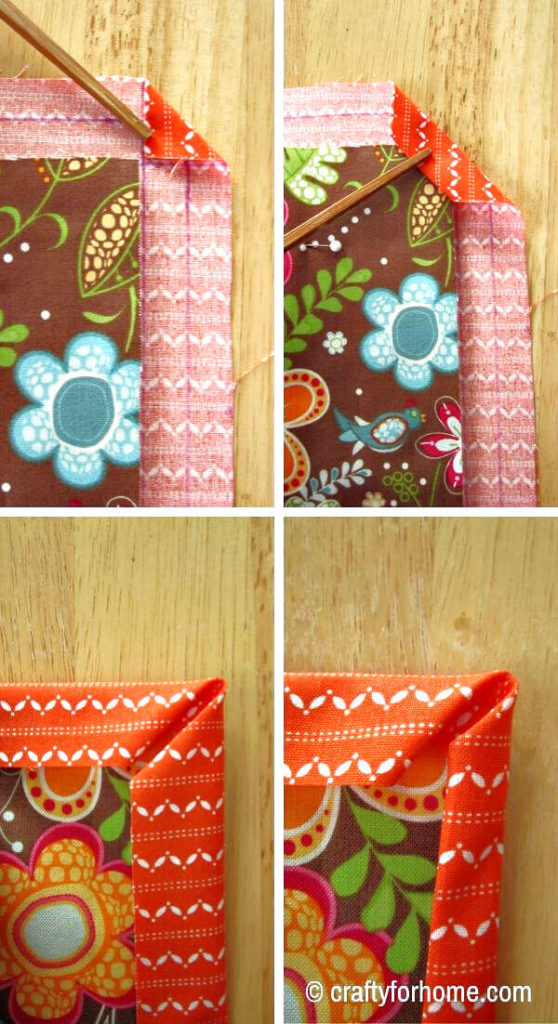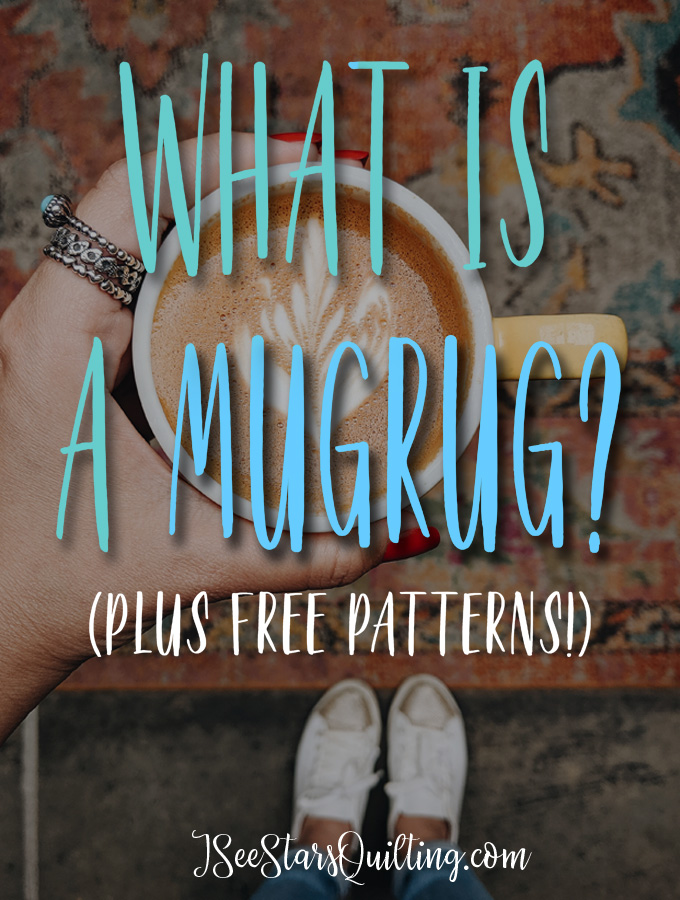 Well, Are you inspired???
I hope these five different ideas and free patterns have helped to answer "what is a mugrug?" for you!
My wish is that they inspire you to take a little extra joy in your day by making the time to sit down with your tea and a treat instead of standing at the counter while reading an email on your phone (something I've been trying to do less of!)
Try to make plans to take an evening or make time for a quick weekend project to have a little sewing party and create a set to use when you have guests drop by. They will absolutely love this little personal touch to their treats. 🙂
Let me know how it goes! I would love to hear if mugrugs are a project that you enjoy or if you prefer the larger quilts.