All too often I think when we dive into sewing supplies everyone gets hung up on which sewing machine and what percentage of cotton thread etc… which iron should you be using never comes up! This one is THE BEST Iron for your sewing room!
I've had a few over the years and this little friend has been a go-to favorite. Let me introduce you to the itty bitty iron and then I'll go into more detail why it should have a place in your sewing room as well.
[This post contains affiliate links]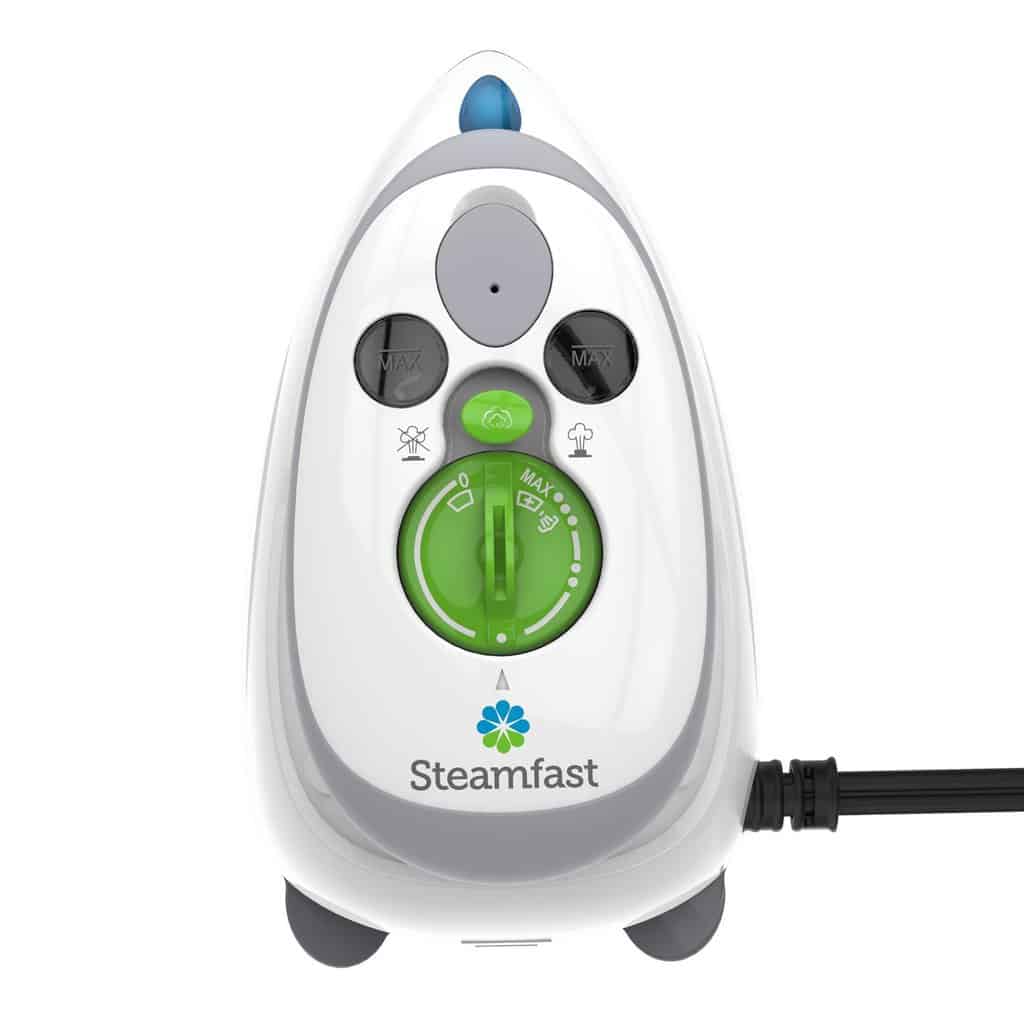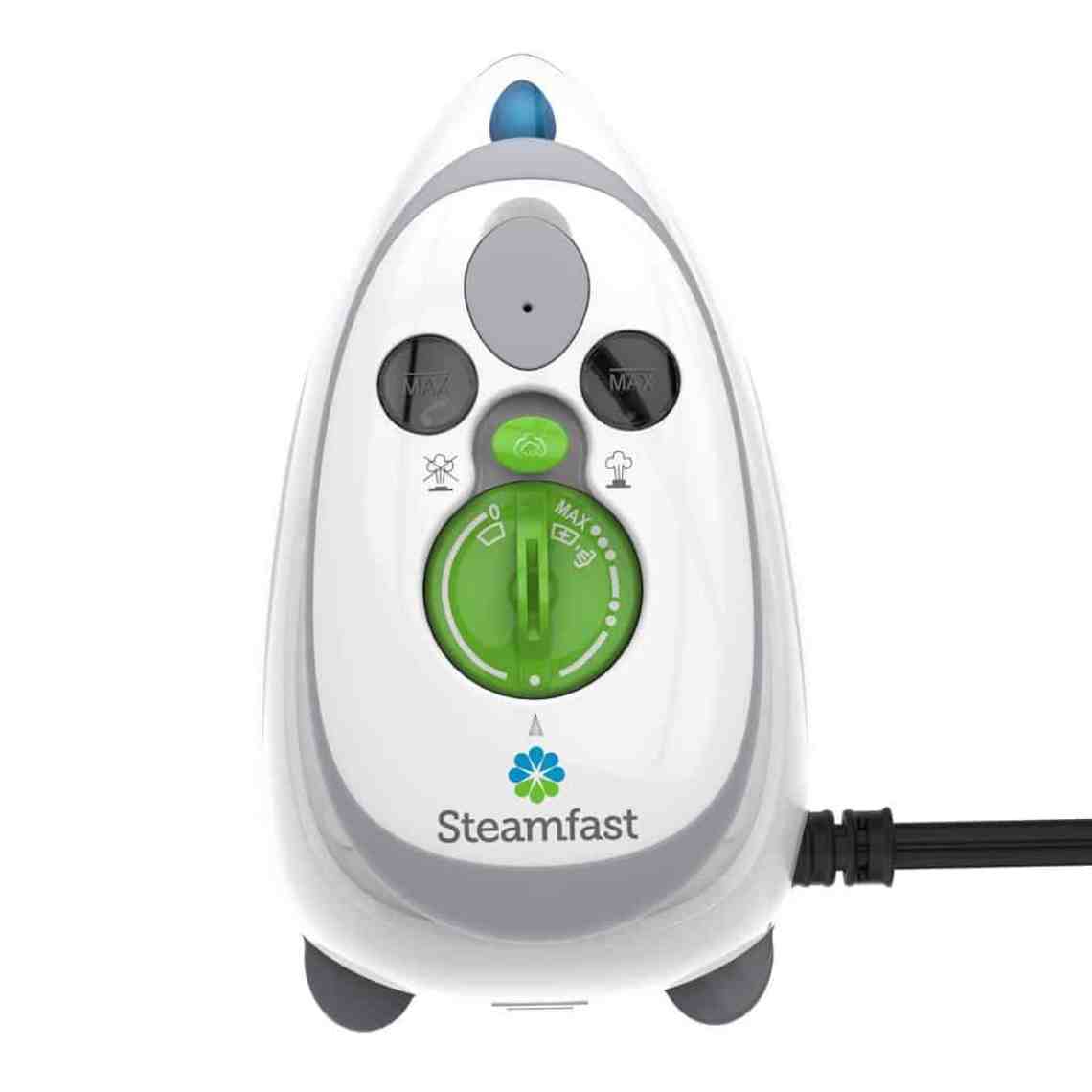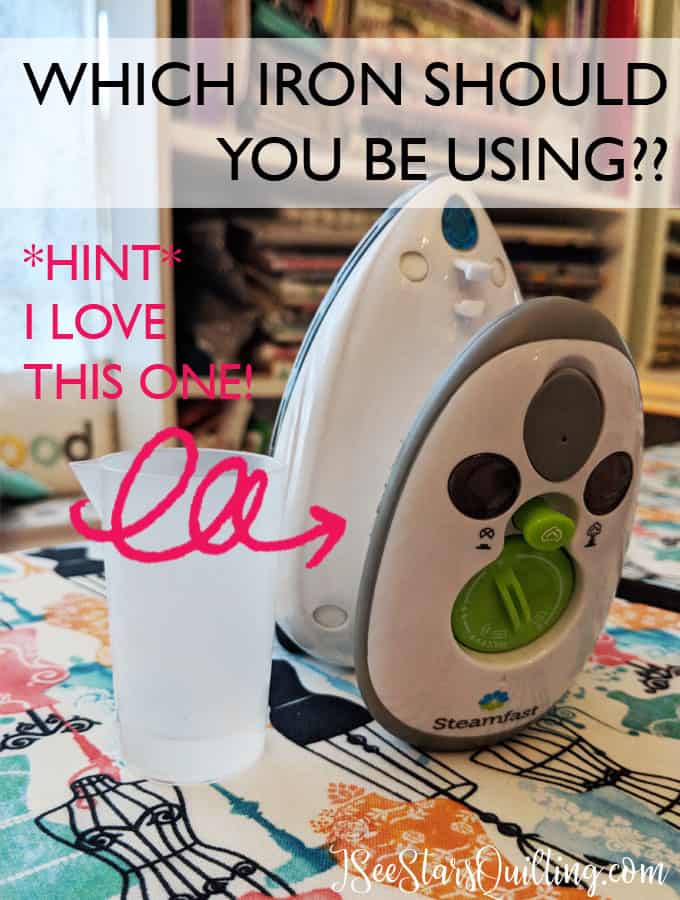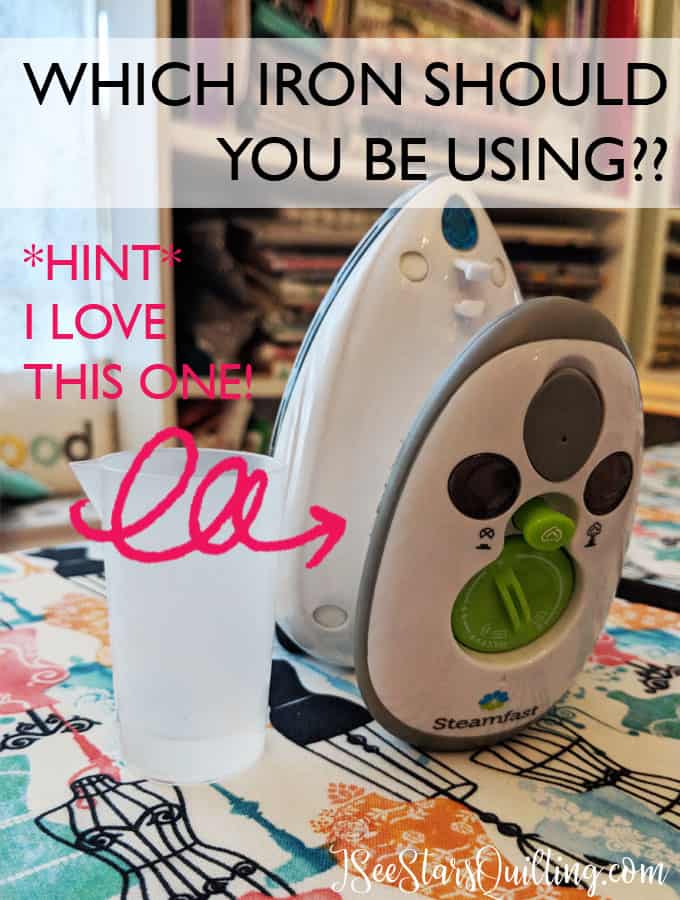 Years ago when I first started sewing and learning the importance of pressing open your seams etc, I reached for the only iron we owned in the house… My husband's iron that he used to press his military uniforms.
Let me clarify that I do not live on Mars… I just don't like to iron. I'm all about making things easy… so I don't own any clothes that need upkeep like ironing. I never practice it (who does?) thus I am terrible at ironing clothes and being the wonderful husband that he is… he ironed his own uniforms during his service in the Navy. So my skills never improved and all was good in the world…
Until I decided I needed to use the iron for quilting. Y'all… my husband's iron was huge, heavy and clunky – Obviously designed by someone who didn't ever use it. I made due for several years but I hated opening/pressing seams. While the steam option on the iron made for the best-pressed seams… I scalded my fingers to the point where I questioned if I would ever have fingerprints anymore. ouch! Maybe I'm just not good at it?
I thought this was all there was… But one day, I stumbled upon this little tiny iron in the fabric store and it was instant love.
This tiny iron was just big enough to fit into my sewing box.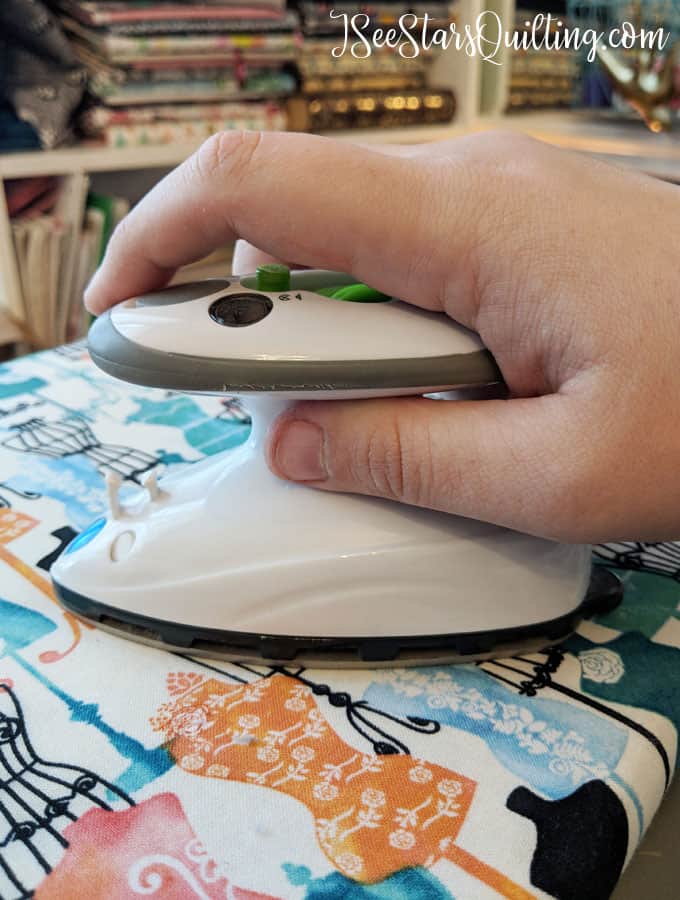 The Pros:
I discovered a bonus as soon as I got home that day… the steam feature didn't burn my fingers because it was a much more compressed area to steam that was comparable to the small seam I was trying to press and not a geyser of hot steam. (you mean there is a better way??)
The handle has a grip that is non-slip and fits well in your hand – right or left hand, either way.
The handle doubles as a way to wind up your cord – totally designed by someone who actually USES the thing! As a designer myself, I really appreciate innovations like this.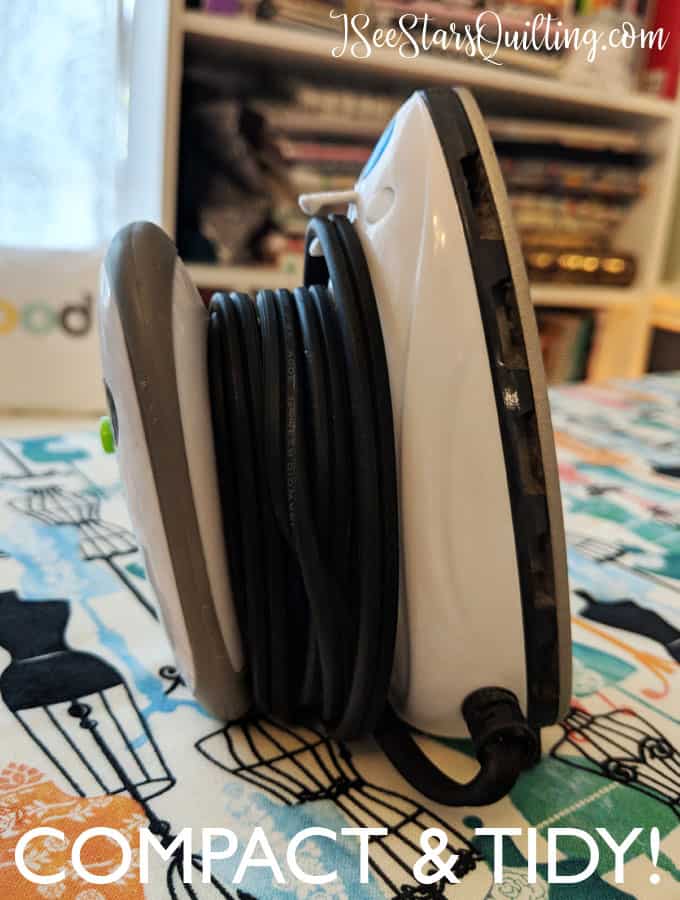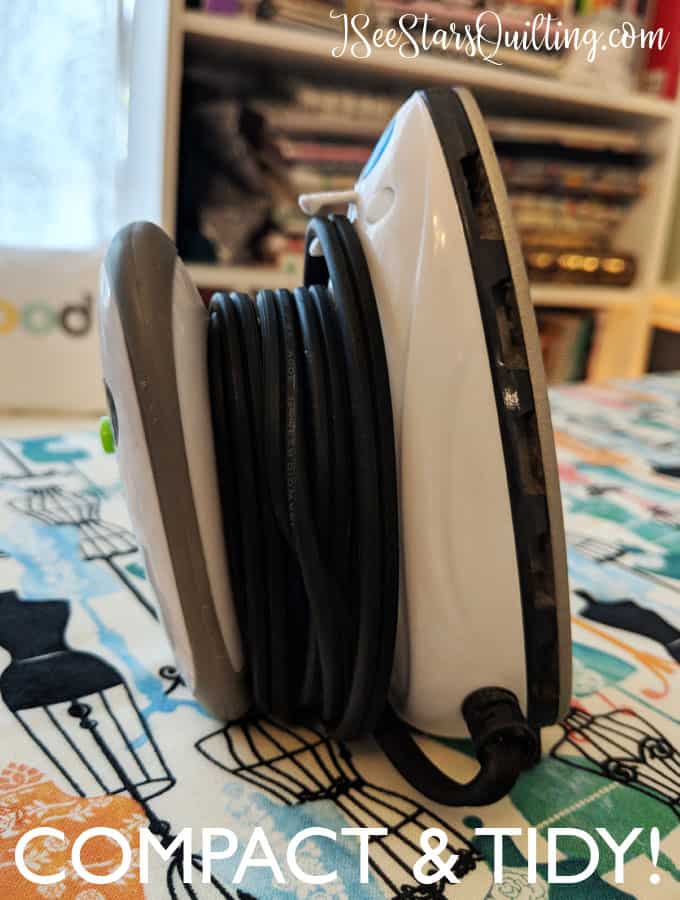 This iron is perfect for ironing small pieces/scraps or even fat quarters.
The dials are marked clearly and easy to read with adjustable temperature settings. Plus, it gives you the option for steam or no steam.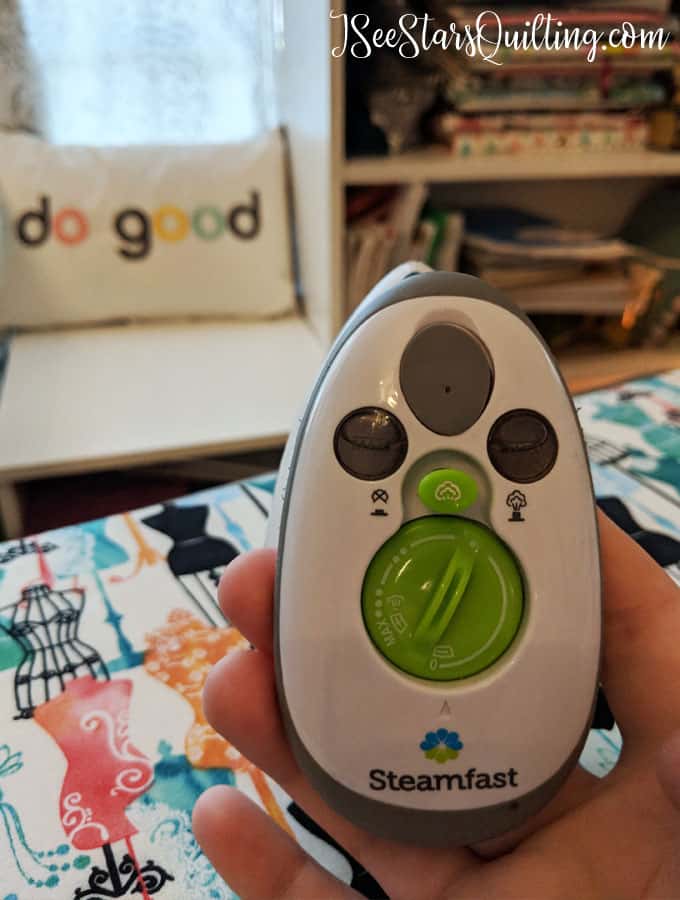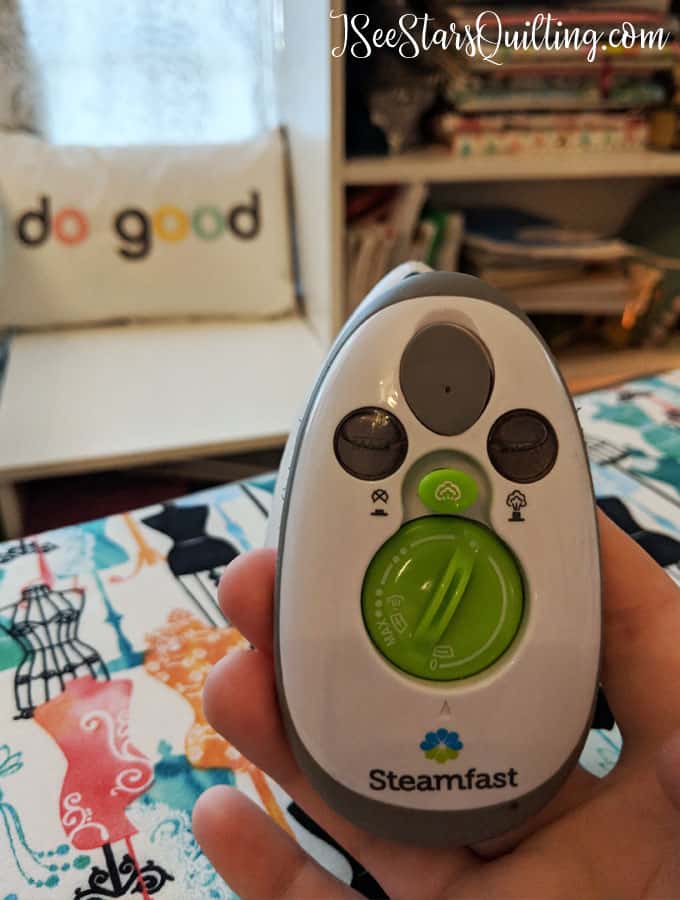 Cons:
The only thing that I do not recommend this iron for is ironing a large piece of fabric… obviously because the surface of the iron is smaller, a full-size hot iron will get the job done more efficiently.
I've had this tiny iron (I call him Steve) for over a year now and use it at the very least several times a week.
I've never ever had a single complaint.
Amazon currently has 1,588 reviews and 4.5 stars, which means that I'm not the only one in love with little Steve.
The Best Part!
I saved this for last because I know you quilters… you've done your research and you have decided what you want… but now the real question, right?…
What is it going to cost? $40??… $30?? …. Nope! How about $20.99! SAY WHAT!?! It's on sale right now on Amazon (and it is a prime item woohoo 2-day shipping) Regular $29.
So anyway, I had to share my favorite little iron and make sure that you don't miss out on a good deal! Who knows when the price will go up again because its Amazon and I don't understand the price structure vs. sale structure. So scoop this up now and enjoy your own tiny Steve!
Hey if you have any questions, you're always welcome to contact me. I'm happy to help!
And also, Please do suscribe to my e-mail newsletter! I love to share fun deals and exclusive offers with my favorite STARS 🙂