This is a post that I've wanted to share for a while. I've got 10 FREE patterns to grow your skills as a quilter.
Why am I itching to share this with you? Because the #1 thing I hear people tell me when I talk about quilting is "I love it, but I could never create something like that… its way above my skill level." or "I can barely even sew on a button… I could never make a quilt!"
Just stop it. Stop it right now.
We've all been there before… staring at an intricate and beautiful quilt… suddenly feeling less than worthy of ever creating anything that can come anywhere close to the greatness of the quilt that lies in front of us. I'm here to tell you that you totally can!
With the quilt show coming up this week (eeeeee! I'm so excited!) I need to share this. I've watched the girls that I admire and think are some part quilt wizards stare in awe of another quilter. We're all huge fans of each other's works.
But we all started somewhere…
…and then one day we decided to put in the work to learn more.
Now, I make no promises that your very next quilt is going to be on display at the Smithsonian museum one day… but I can promise that you'll grow your infinite number of skills as a quilter just a little bit more. Soon, you'll find yourself a little bit better and better with each quilt you make!
It's amazing and so so so satisfying.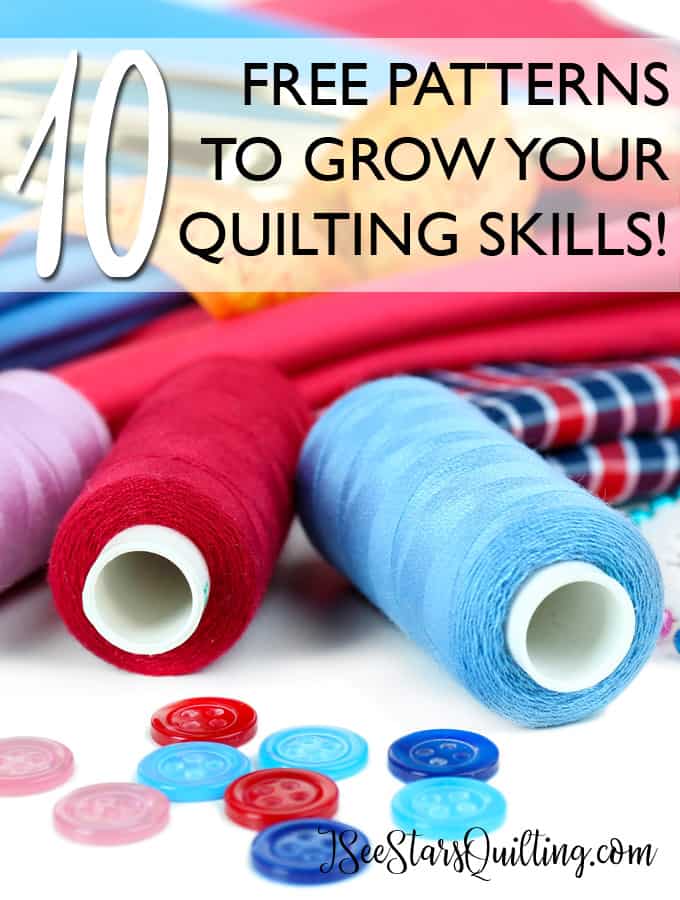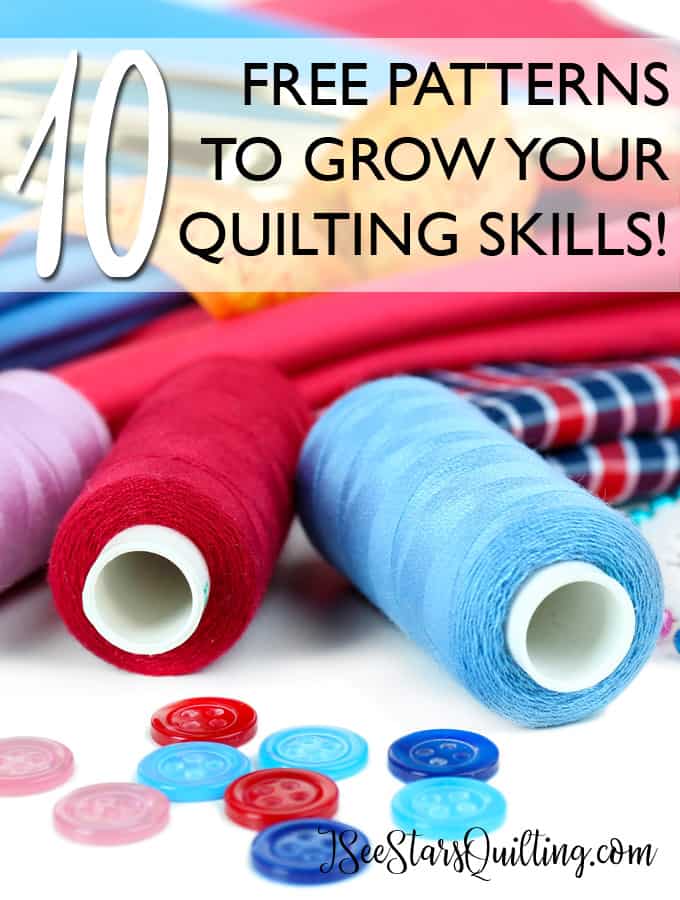 Ok, no more talk, let's get on to the 10 FREE Patterns to Grow your Skills as a Quilter!
I've pulled together 10 FREE Patterns from my favorite stash (patterns that I have designed myself [because yes] and patterns designed by other quilters) that I have used to grow my own skills.
First, ask yourself a few questions…
What is it that inspires you right now? Right this very second? Is it a piece of fabric that you want to feature in a quilt? Is it a quilt you saw on Pinterest or are you suddenly obsessed with (but still intimidated by) triangles?
I know I'm not a rocket scientist here, but pick something that leans heavily toward what you're really into right now. You won't want to work on something that doesn't get you all excited. And if you get frustrated, well you can just kiss it goodbye. Trust me.
Choose something that when you're finished you know it'll be front and center in your home and be your favorite snuggle cover in the house! (at least until you make the next one 😉 )
Then, kick it up just a bit and choose something that scares you… just a little bit. Something just slightly out of your comfort zone.
10 FREE Patterns to Grow your Skills as a Quilter!
If you want to work on your very beginner skills, check out the first few patterns… If you've been quilting for a little while, check out the rest of the list.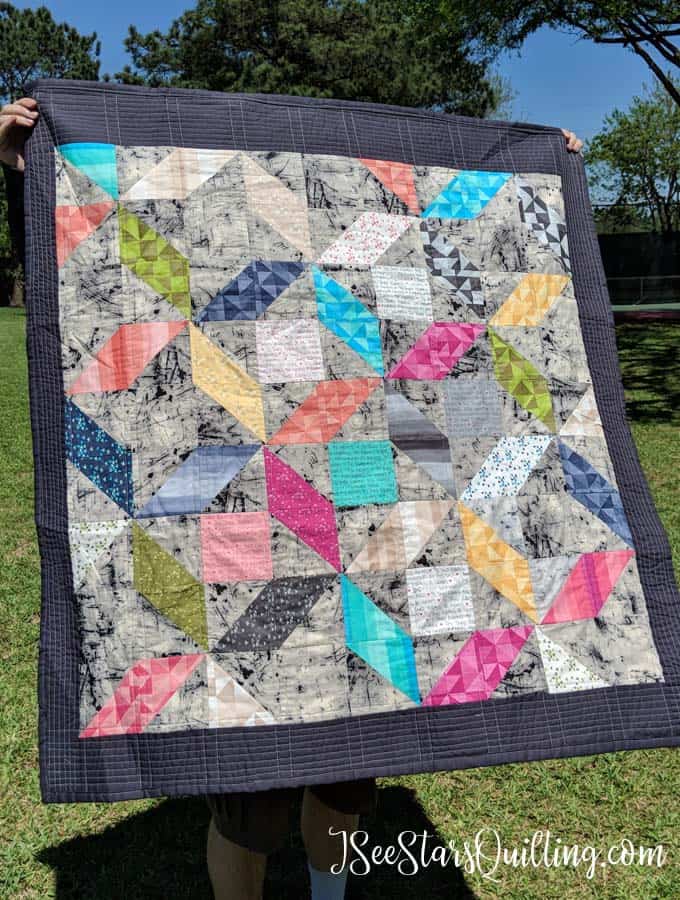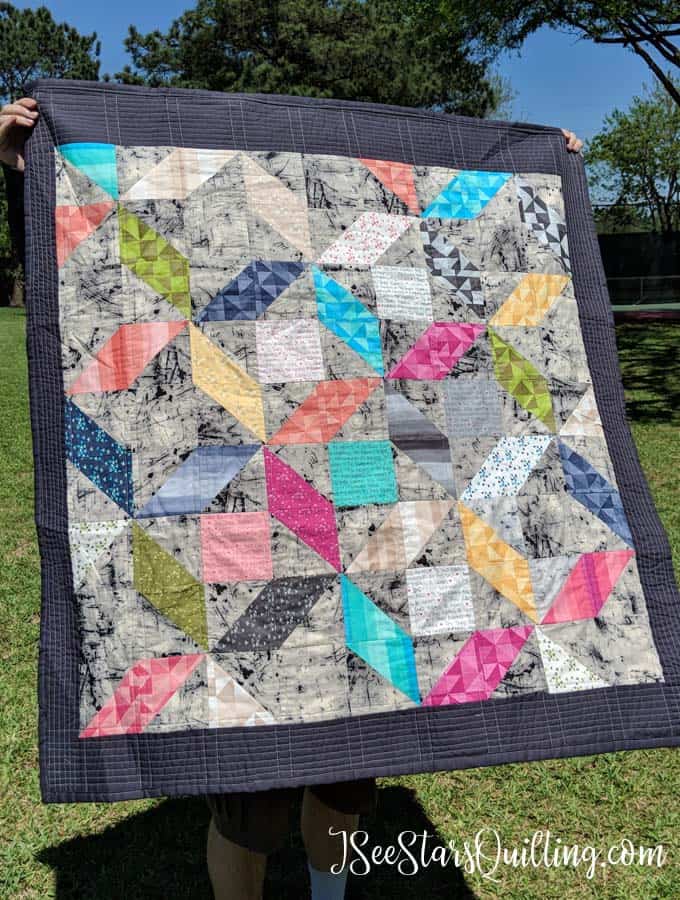 Windy Days Quilt Pattern – This one is designed by yours truly, and I LOVE the way this one comes together! It is seriously so fun and easy. There are some HST (half square triangles) involved, but don't let that scare you! There are no tears involved. I promise.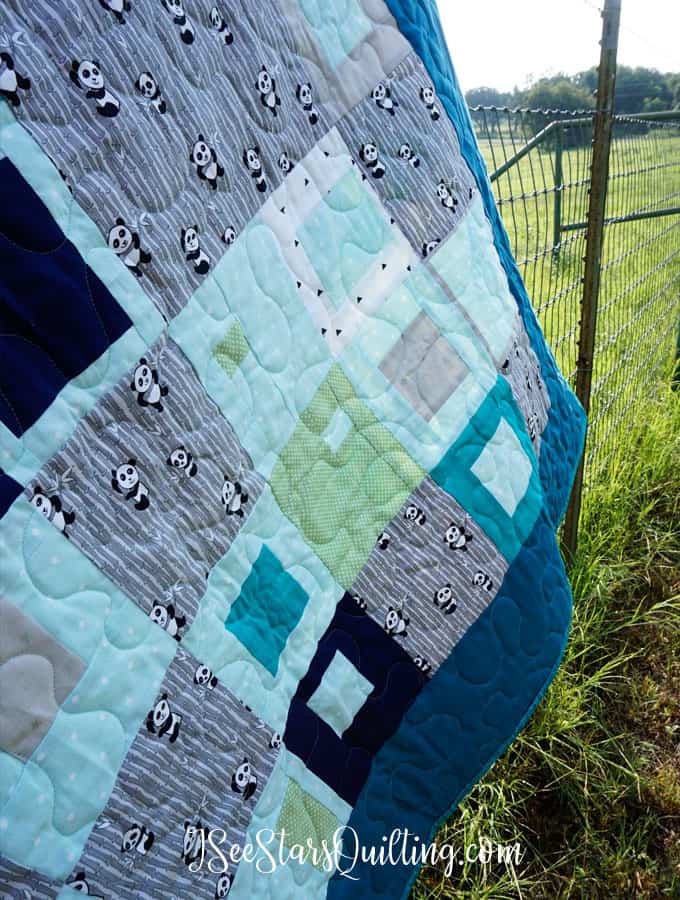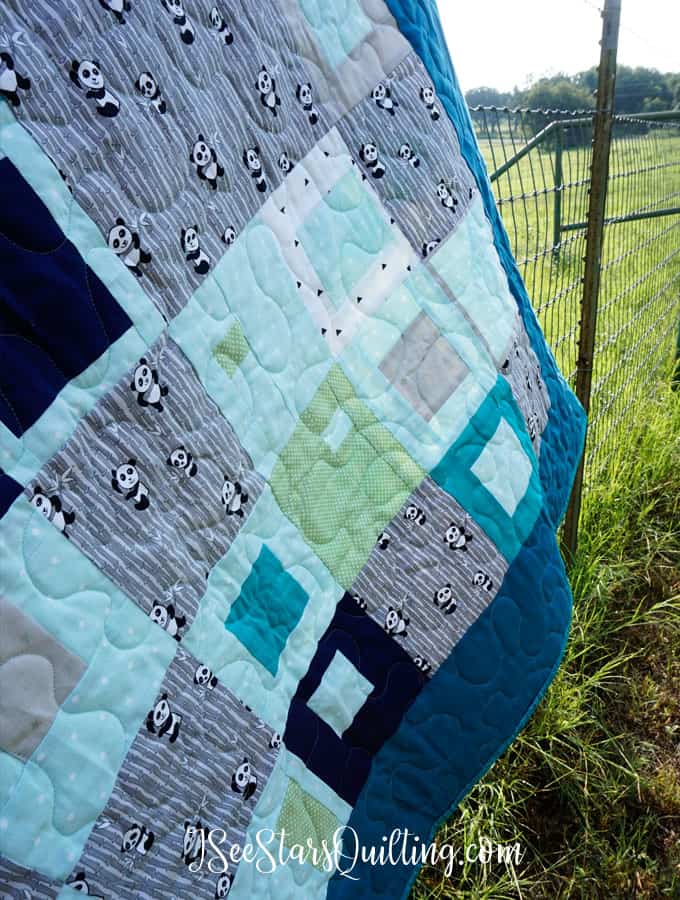 2) The Stack and Wack Pattern – Seriously. It doesn't get easier than this. Focus on getting those blocks and those sharp corners to line up properly and get those quarter inch seams to perfection!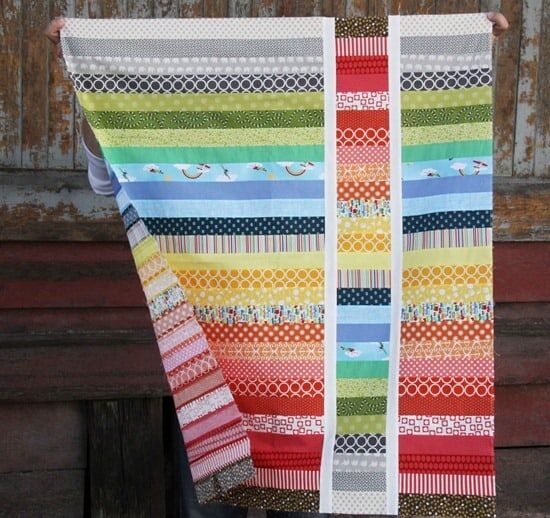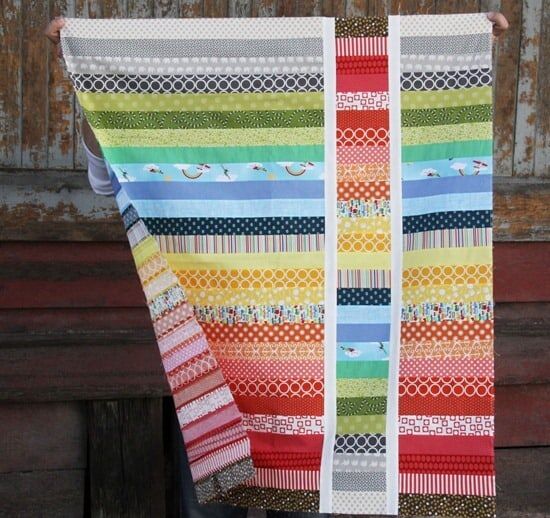 3) Rainbow Strip and Flip Pattern – Yes, It is simple but its also classy and if you're just starting in the quilting world… do a few of these before you move on to the bigger stuff. Work on perfecting your sewing and your seams. Be meticulous with your cutting and parallel lines.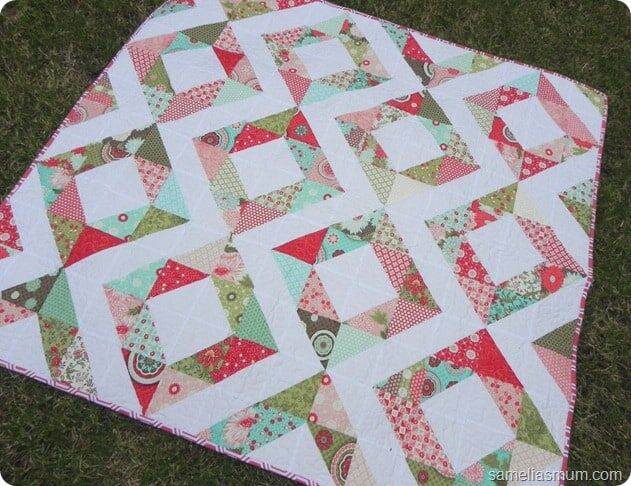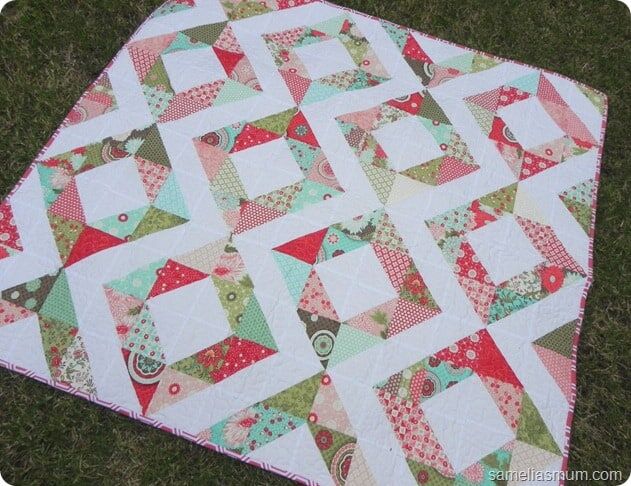 4) Fresh Diamonds – It is time to get those crisp pointy corners! Work with your seam allowances and get it right. If its not right when you sew it… use your seam ripper and do it again. Learn to perfect as you create.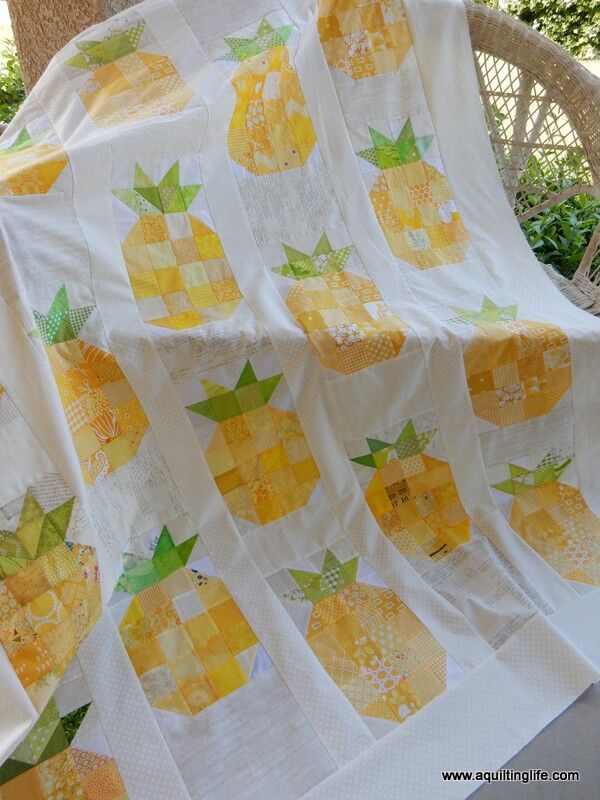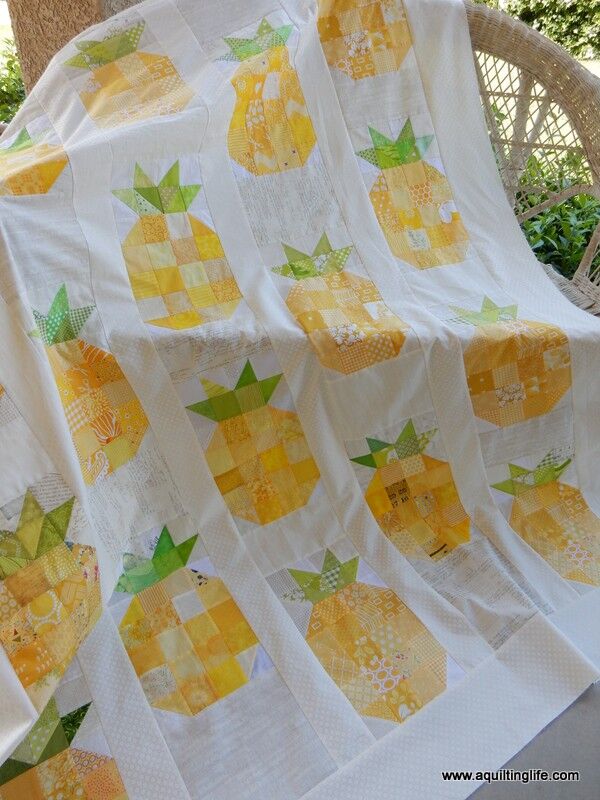 5) Pineapple Quilt – This one is going to help you with piecing. Work on getting it just perfect and then do it again. And again. A lot of little steps and block lead to one big beautiful quilt top! I love how summery and happy this one feels!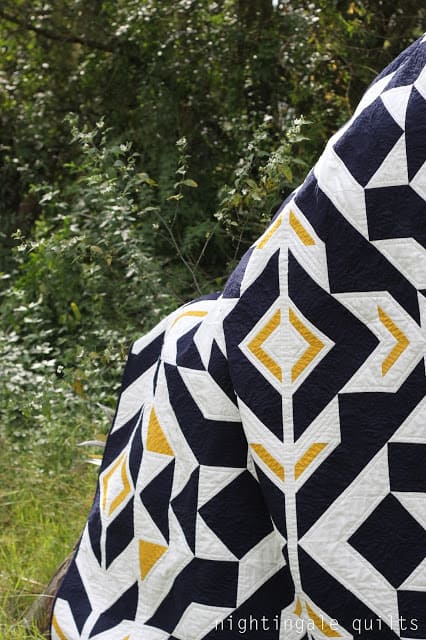 6) Bravo Indigo Quilt – I love this quilt. It turns out so impressive and lovely! Work on keeping those lines perfectly parallel and your corners just perfect! You'll be so pleased with the geometric results of this quilt!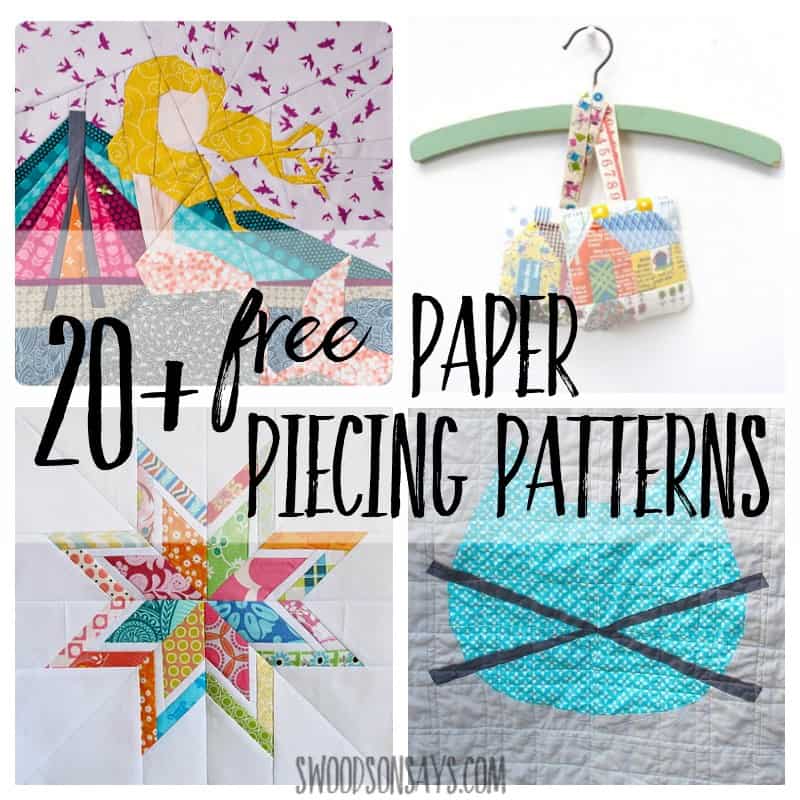 7) Foundation Paper Piecing – Yep. This is totally something you could (and should) jump into to master. Oh, those lovely perfect intricate shapes give you such a feeling of accomplishment and look so impressive. I like that this blog links to 11 different free patterns you can print yourself to practice on.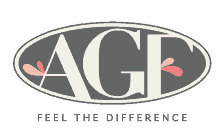 8) Art Gallery Fabrics Collection of FREE Patterns – Seriously, do you just need something to light that fire in you and make you go "WOW!" ? This is it. Browse it and take a look… You'll love it and are sure to find soemthing that will keep you hooked and interested to finish your next quilt asap!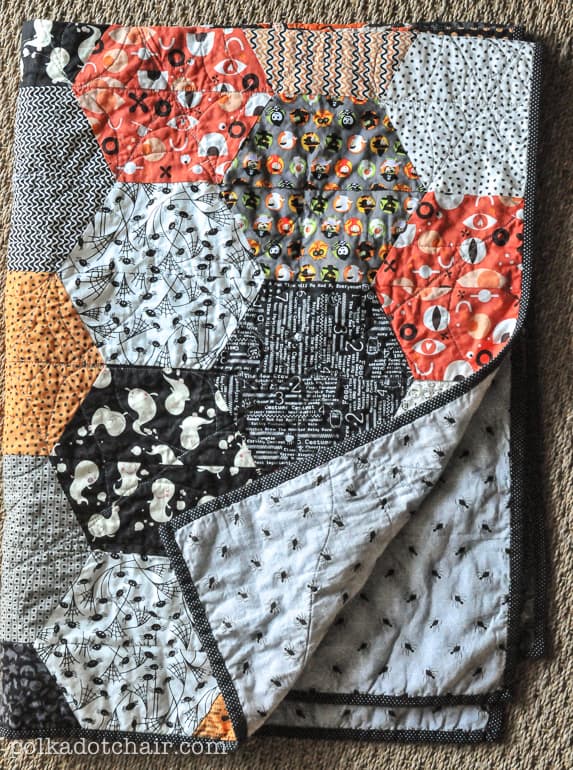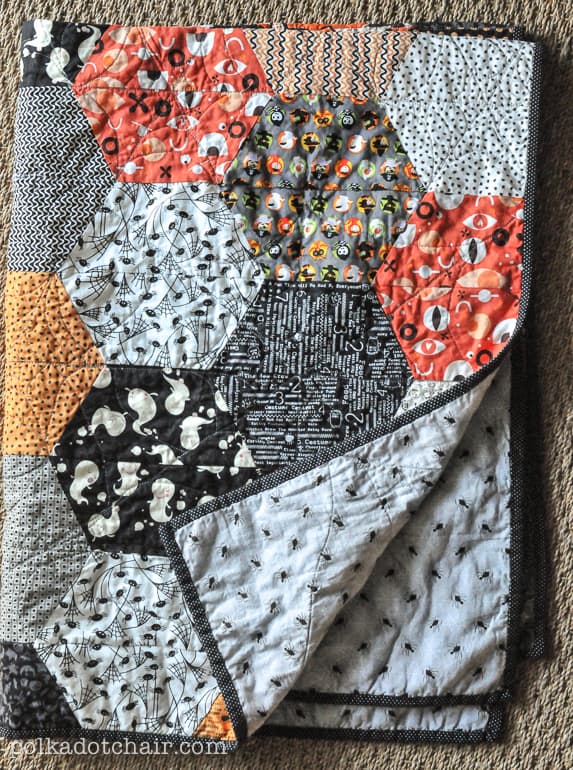 9) Hexagons – Ever wondered just HOW they do those seams? Isn't it hard?… nope. This tutorial is really great and has LOTS of pictures!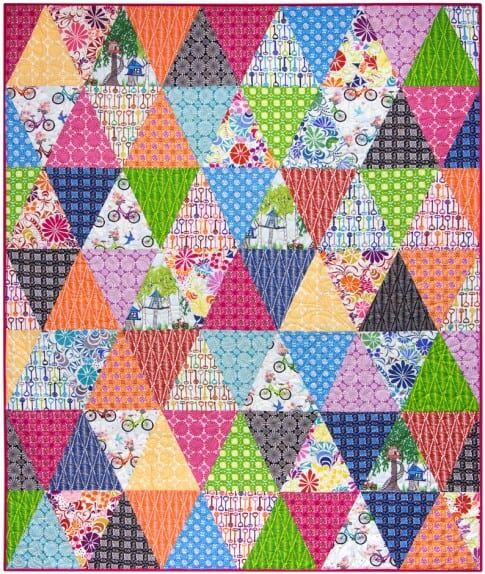 10) Triangles – I'll be the first to admit these scared me when I first started quilting. I wouldn't honestly avoid them at all costs and say… Nope. I'm more of a square kind of girl… Yeah, no I'm not. I love triangles, and something about overcoming that silly fear still makes me happy sewing triangles now.
Don't forget to PIN this image so you can come back to this article when you need some ideas!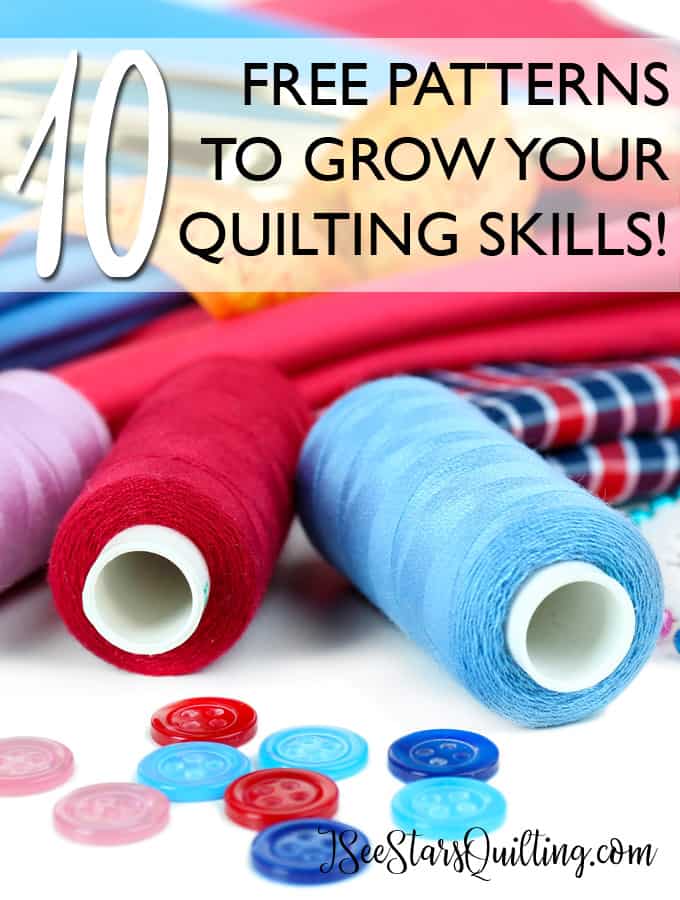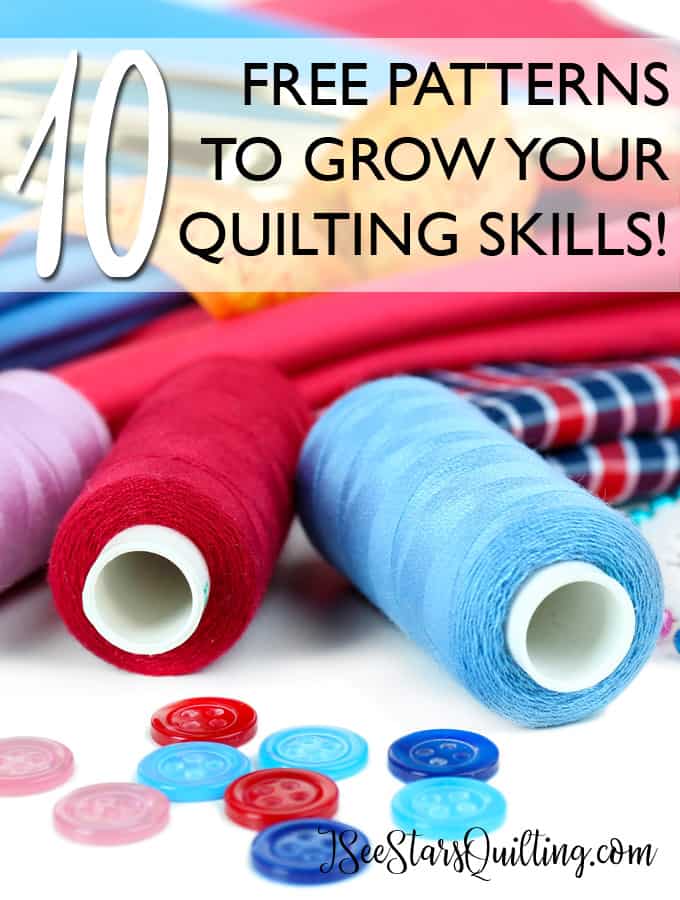 ---
There you have it… what do you say? Are you ready to step out of that comfortable circle you keep yourself in and explore something else in the quilting world?
What is it that you would love to try to learn but are too afraid to dive in?
If you ever have any questions, you're welcome to contact me. I'm happy to help in any way that I can. 🙂
Happy sewing!