Drawing a blank when it comes to something fun and creative for the quilter in your life? Or maybe you're gathering ideas for your own wish list? You're in luck! I've scoured the internet top to bottom! Take my advice… these 20 Amazing gifts for quilters are going to rock those cute little socks right off your feet! 🙂
First off, these aren't your typical "go-to" gifts. When I shop, I shop out of the box and unexpected because I love the surprise of "OMG. how did you know?!"
Also, A lot of this list comes from Amazon because… I (big puffy) heart Amazon, ok? Prime membership has paid for itself a hundred times over in our house. When you have young kids or just don't want to leave your sewing machine… ahem, I mean your kids are sleeping or whatever. Amazon will bring it to your door. The fed-ex man knows more about me than he should, but because it makes my life easier… I don't even care.
Let's go shopping together, shall we?
20 Amazing Gifts for Quilters
1. I absolutely would be over the moon to find any of these socks in my stocking this year. Just look at them! The retro sewing machines are my favorite. I'm such a sucker for novelty socks.
2. I might have a total girl crush on this girl right here because everything she makes is pure magic in the quilting world. Emily Dennis doesn't even know I'm alive, but I've been admiring her quilts for a long time now. I am the proud owner of this book myself and I have to tell you that I give it a full 5 stars as far as the patterns and the communication goes. I also give it 5 stars for the layout of the book and overall design. It is modern perfection. And if I ever get to meet this lovely girl in person, I want to hug her. She is pretty awesome. Check out her website (Quilty Love) and order her book, Modern Quilts Block by Block. You will not be sorry!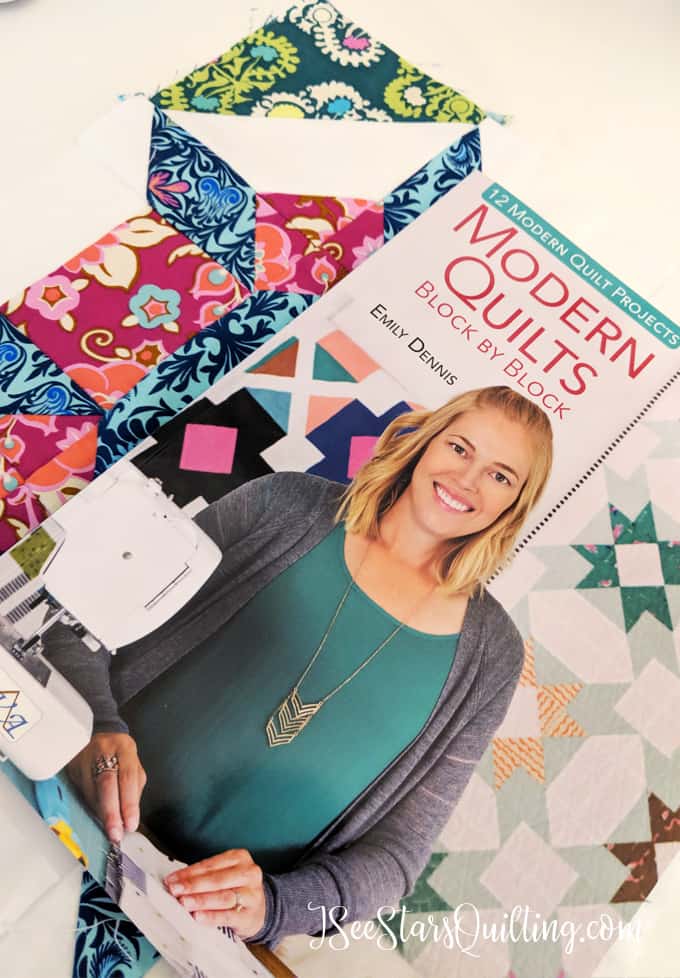 3. Novelty Pin Cushions are a great choice if you're looking for something that the quilter will use every single day. I never get tired of fun little personal touches in my sewing room 🙂
4. A quilt planner is an awesome way to keep up with your to-sew list as well as jot down deadlines! There are several different price points… you can judge how avid the quilter is and make the decision from there.
5. I'm an organizing nerd. I make lists for everything. A friend got me hooked on these pens and I don't even want to write with anything else ever again. These pens are like my ink-mate. We're besties. You can find the Pentel Energel Pens in every color on Amazon. The purple is my personal favorite.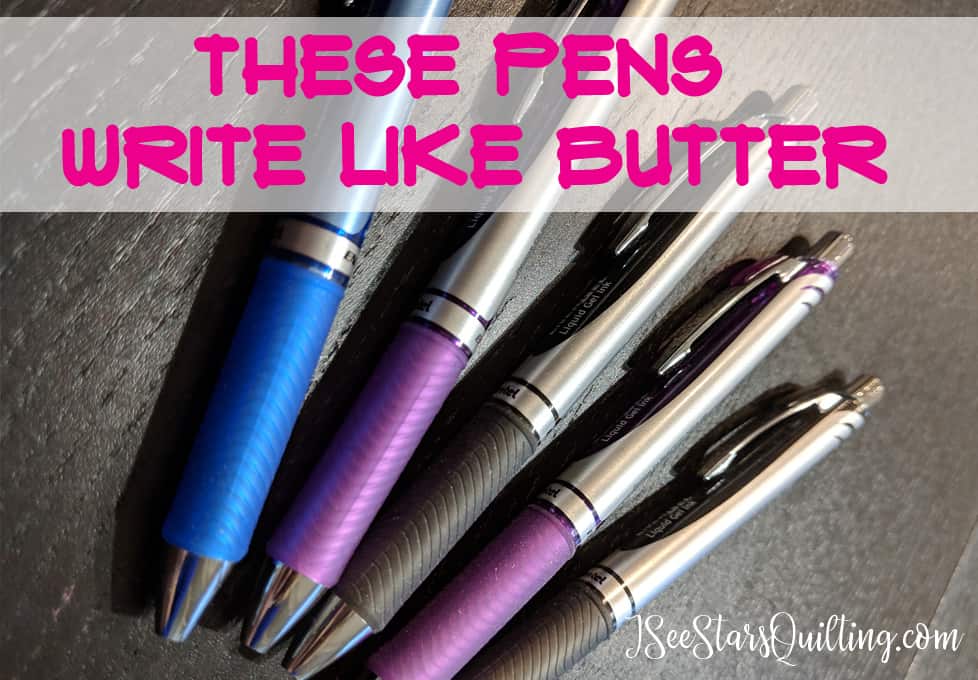 6. Speaking of being organized… nothing is more satisfying than a label maker like this one.
7. This coffee mug is the perfect way to say "I understand you and accept you as you are". I like that.

8. One of my favorite gifts that I've received was a gift card for $15 (enough to buy a yard or so of really good fabric) and an IOU ice cream date from a dear friend to catch up. You don't have to spend a ton of money to make a meaningful gift. A coffee date and hug are good too!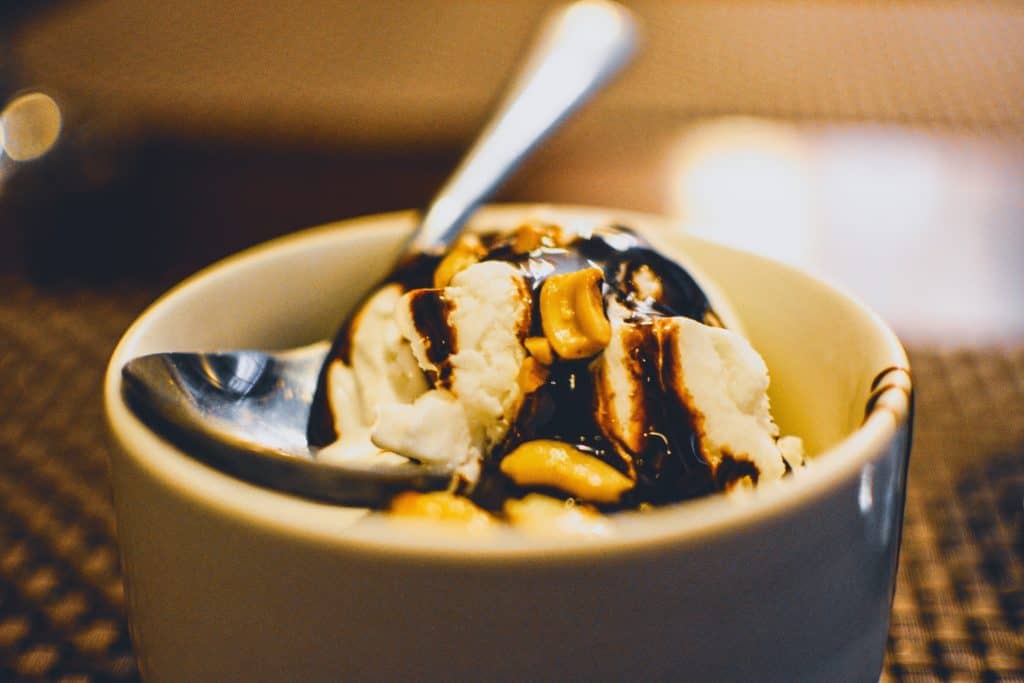 9. Another book that I have really enjoyed paging through and learning from is from Tula Pink – 100 Modern Blocks. If you're into modern quilting/sewing… you've seen her fabric designs everywhere. Her bold prints in fun colors are what we modern quilters dream of! This book has small blocks and small easily doable sewing projects to take on one at a time.
I did a full review of her book that you can read on this post for a more detailed opinion.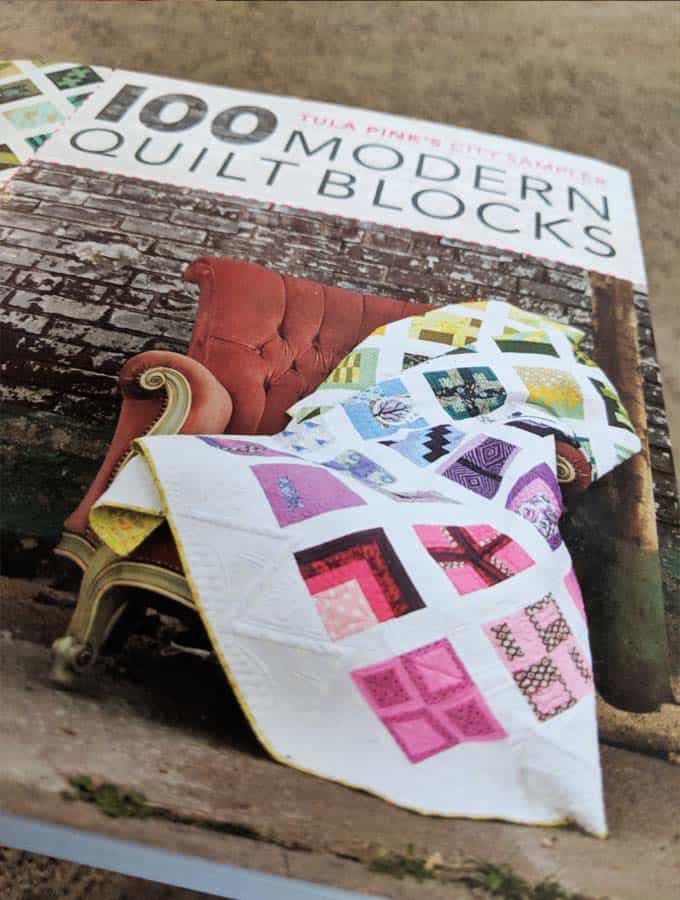 10. Heres a fun fact… when handling a lot of fabric, your hands can get dry and sore. A small price to pay for such lovely quilts… but we shouldn't have to suffer, right? If you haven't tried this lovely french lotion brand, you have no idea what you're missing out on. I assure you that you won't look back once you do though. It is luxurious and pampering to the max! It is the good stuff (as my grandmother would say) A little bit will last a really long time.
11. Craftsy subscription/blueprint – This site is pure gold for us crafters and quilters. So.much.to.learn! I'm constantly making a mental list of every class I would love to take on craftsy! You can Gift Any Craftsy Class by buying a gift certificate and then let the recipient choose the class that interests them most.
12. This one is definitely on the higher end of the gift costs, but if your quilter does not have one of these, you will be their hero. I spent a long time on my hands and knees laying out my quilts on the floor because it was the biggest space we had… then the dog would lay on it or the kids would run over it before I could get the layout finalized… that's when I looked for something better and came across this. It is not permanent, which is really nice for quilters with a limited space. This Quilt Display frame is amazing.
Your fabric pieces actually stick to the felt of the design wall, freeing up your floor and relieving your aching knees and back trying to lean over and design horizontally. Virtacle is totally to way to go!
13. QuiltyBox is a fun company that is a monthly club. This is a monthly subscription box that arrives at your/their door with a different collection of supplies including fabric, patterns, notions, etc each month. Shipping is free in the US. It's a total surprise because every single month is different!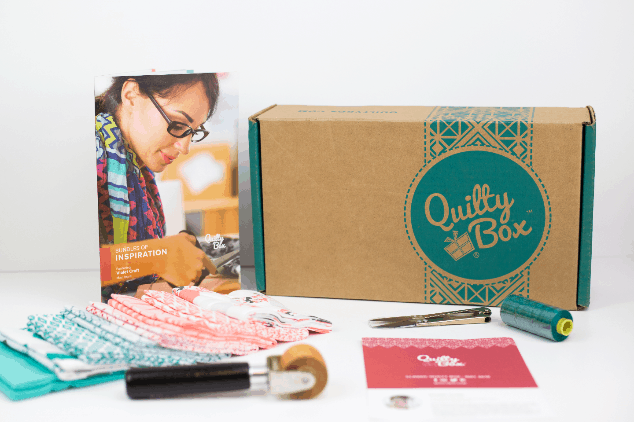 14. Are you a book hoarder like me too? Either of these books is a really fun addition to your quilting collection! Full of great ideas and a useful home for your beloved scrap pile! If you need advice on how to organize your scrap pile, check out this post. There are some good tips on products for cheap sewing room storage in this post too!
15. Wear your passions! Look at these Quilter Shirts! I LOVE them!
There is nothing like sitting around, doing your favorite thing while wearing your favorite thing.
When I found Maker Valley… I wanted to buy absolutely everything they have. I would wear these every day. No questions asked or explanation needed. Maker Valley has been making quilting-themed apparel (there is even a few sweatshirts!) for a couple of years now. They often come out with new sewing/quilting/knitting designs, so you're sure to find something directly tied to your personality and style. You can buy these (and TONS more designs by visiting their website)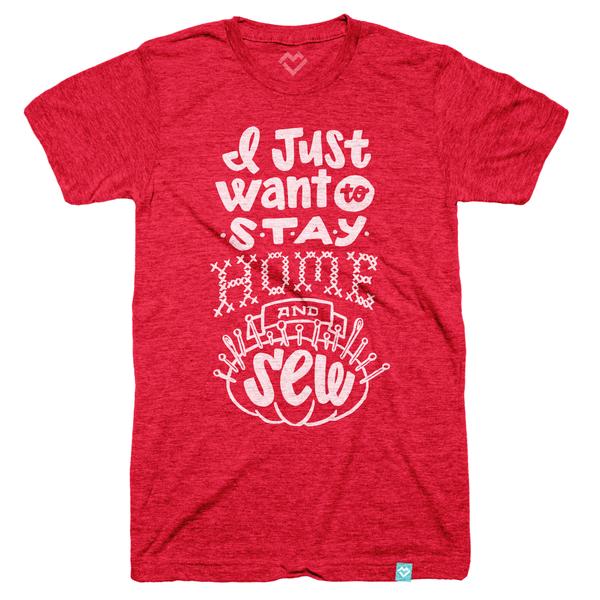 16. I love to support other artists… etsy is full of both small time and big time artsits just trying to make a living doing what they love.
There are countless options on Etsy. I always love to support fellow crafters when I can. This needle ring is to die for. Oh, it makes me so happy!
17. Tea and quilting go together for me… I love them both. Maybe its the calming aspect of each one? These are my pics for the perfect tea gift.
18. Perhaps just a night (or even 20 minutes) alone is gift enough depending on the quilter. My kids are a little older now but when they were younger… I longed for a 10 minute shower. A bath would have been heavenly and these bath bombs are the perfect accompaniment to sink into bliss.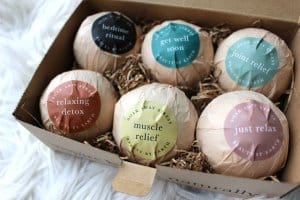 19. Thread Cutter Ring – You and your hubby can have matching ones because they make them for cutting fishing line as well! I saw these guys at the Houston Quilt Show a few years ago and he had a swarm around his booth every time I walked by. It started in the fishing industry and made its way over to the crafting industry.
20. I discovered Uncommon goods several years ago and have always gone back to them when I need something really special. This Wanderlust Cross stitch map is perfect for the creative traveler!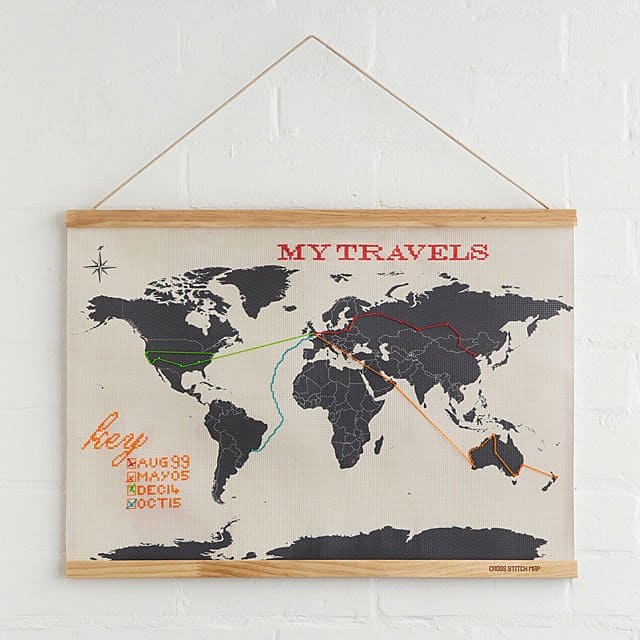 19. Lighting is key when you're working on the same project for hours and hours at a time! I am not blessed with the right amount of lighting in my sewing room. I usually make due with what I have, but I got a little light next to my sewing machine just to use at night and I almost use it daily now because of the difference it made in my being able to really see what I sew!
21. It has to be said… if you're really stuck on what to give the quilter in your life… gift cards really do guarantee that they will have something they love 🙂
If you're looking to make something for a fellow crafter, check out my post on 14 Winning last minute Sewing Gifts!
It also has to be said that something handmade with love is far more valuable than anything that can be purchased in a store. Who will understand the time and thoughtfulness that goes into a handmade gift better than another creative?
You can check out these DIY tutorials for more ideas…
DIY Sewing Machine Cover
Make your own Quilt Ladder for $20!
Fabric Basket
Favorite 15 minute vacation accessories
Quilters Christmas Decor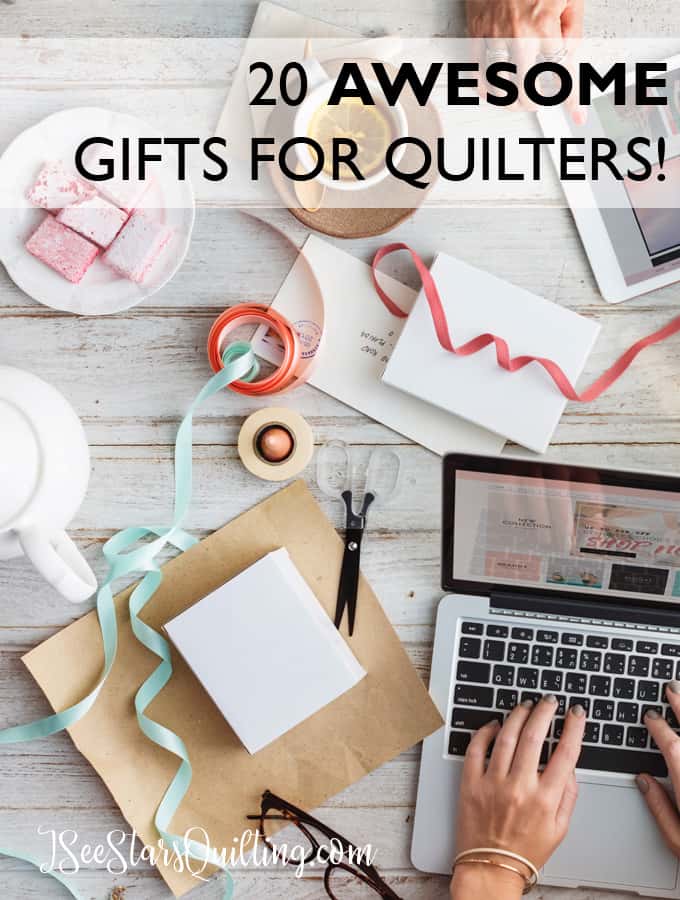 Good luck! Where is your favorite place to shop for unique gifts? I'd love to hear your secrets!