Are you in the market for a new sewing machine? Or maybe you're thinking about it?
Perhaps you have a decent machine but it isn't capable of doing all the wonderful things that you would like it to do?
I was on amazon earlier *because Christmas shopping while sitting on my couch in my jammies, ya know?* and searched sewing machines to see what the going price was for a friend who is looking to upgrade.
I was blown away by some of the deals that are out right now!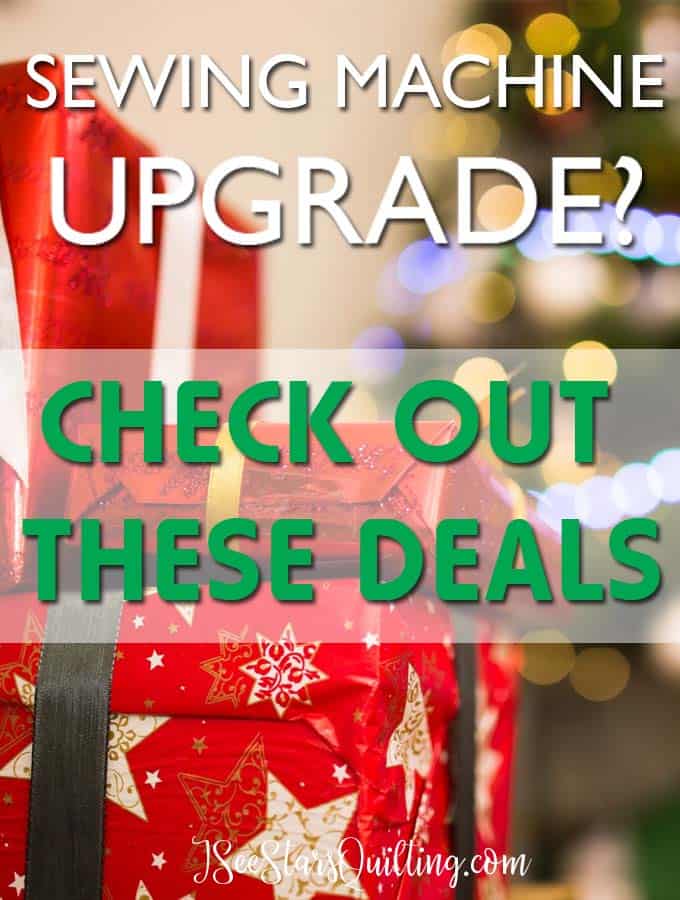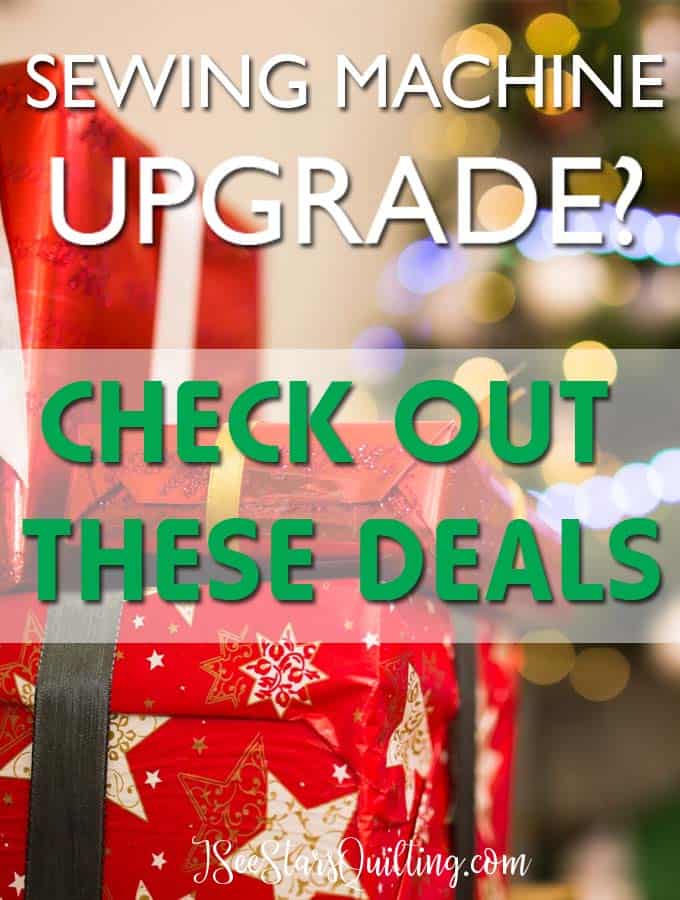 Disclaimer: all pricing information is at the time of this post being published and therefore will likely change. Good luck to you finding a good deal like these!
I love love love love my sewing machine. She and I are like two peas in a pod and get along wonderfully. I got lucky with a really great deal at just the right time.
If you're in the market for a new machine, I hope you find your other half in this list!
Janome 3160QDC
This is the exact machine that I sew on. She is an absolute dream. And a heck of a good deal right now too!
There is also the slightly newer model machine the 4120QDC That has a few more bells and whistles than my machine for just a few more dollars than the 3160QDC
I mean, y'all know how I feel about my machine. It certainly isn't any secret that I keep 🙂 I LOVE Janome and if they ever want to take me on as a spokesperson, I'll jump on it faster than ants on a picnic! – But until then, I'm happy to continue to sing their praises anyways because these are truly great machines!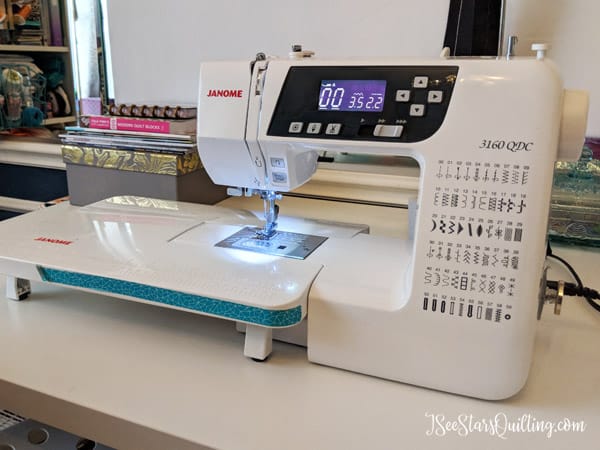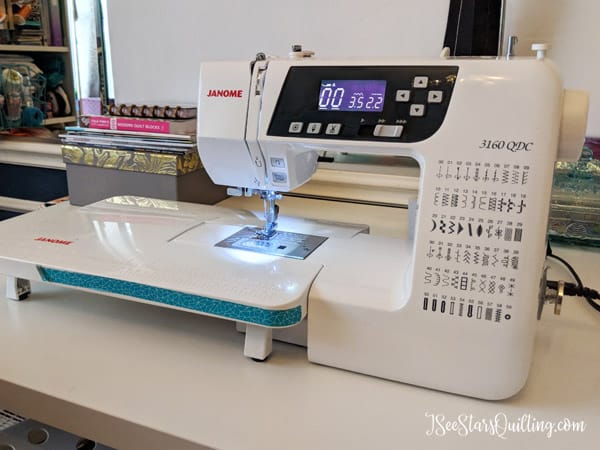 SINGER Quantum Stylist 9960
This is a really nice machine! And it is on sale for nearly 50% off right now. If you're just starting quilting and looking for a good sturdy model to get you through the next years of your quilting journey, this is a really good deal. PLUS it comes with over 200 programmable stitches and so many accessories and additional sewing feet!
Juki TL2000QI
This machine is FAST. Like wow, hold on tight, fast. It doesn't have as many fancy add ons as the janome machines, but the juki is a really solid well built machine that you won't be sorry you purchased. I knew a few people who own them and love them dearly.!
Sewing Tables
I have always admired these…The extension of the table for smooth and effortless quilting is just AMAZING. Your quilt just glides over the table fully supported like a dream.
I might just be tempted to buy one for myself… I'm such a good shopper for me!! 😀
And look! This one even has drawers!… because you know… tools and mom's secret stash of a few dark chocolate squares. (I'll gladly share with you but don't tell anyone else, ok? Especially my kids. As long as there is a fully stocked supply of Dark Chocolate in the house, I hold the power.)
All these items being on sale so much makes me so happy! Let me know if you spice up your sewing room with any of these shiny new and beautiful items!
And if you need any motivation to just bite the bullet and upgrade your sewing rooms… check out this quick video on shopping math. (ignore the graphics and just listen to the voice of reason that my husband and I are still at opposite sides on. :')