One of my favorite things to do when we travel is to look up a few local quilt shops to visit during some of our downtimes!
I'll admit that 1) I am probably the only one in my family that enjoys this part of the trip… and 2) Any purchases and finds as my souvenir from each trip.
I have found so many treasures while on vacation… and I'm not just talking about fabrics! Check out my fabric hunting post from my trip to Paris, France.
The women and men who work at these shops are absolutely wonderful and several of them have become cherished friends.
I fully support the growth of small businesses know that each of these shops are truly a work of heart and soul to run.
Are you a regular at your local quilt shop?
Let me be clear that I am not knocking the big chain fabric stores and brands.
I think that the fabric industry is big enough for lots of fish to swim!
Each industry has its benefits.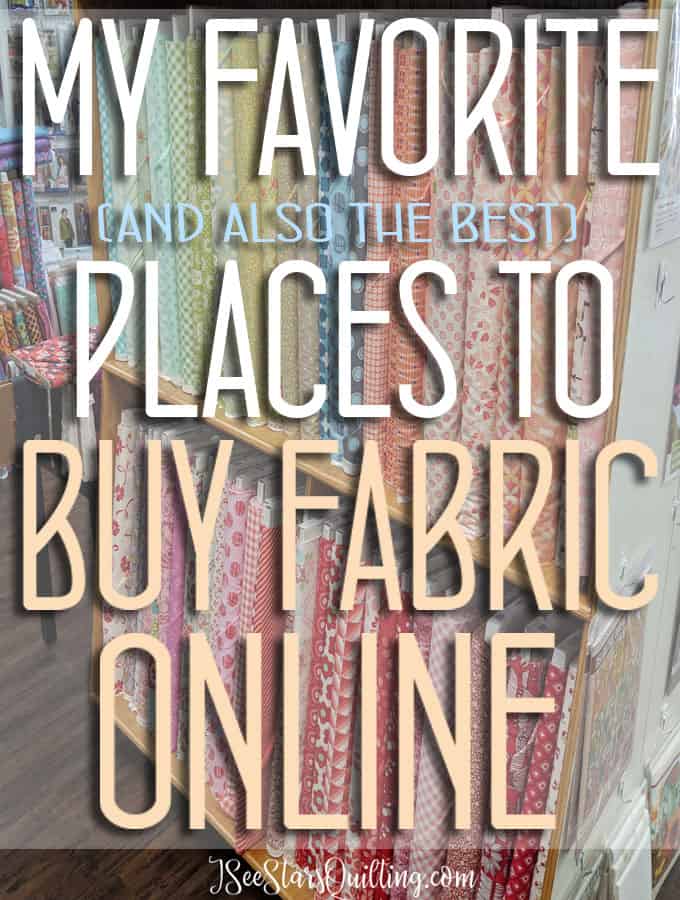 ---
As far as local quilt shops go: Here are a few more blog posts you might be interested in.
How To Find Local Quilt Shops
The 'hope for the best' google search
I like to start off with a quick google search… seems simple but usually, it gets you off on the right foot and your search in the right direction…
More and more quilt shops are getting internet savvy and trying to make their presence known to the world.
Note: If you have a local quilt shop that you would like the world to know about, e-mail me! I'm in the process of making a big list that makes it easy for us traveling quilters to find these secret treasure spots.!
When you are searching on google, "[town name] Quilt shop" should be a step in the right direction, but if it doesn't… here are a few other internet searches to try.
"[town name] yarn shop"
"[town name] fabric supplies"
"[town name] craft store"
"[town name] sewing machine repair shop"
Talk And Ask Around
Really all you need to dip into the wonderful world of quilt shops is just one little source.
Let me ask you a question… do you have a friend who "knows a guy" for absolutely everything? Then that also makes you a person who "knows a guy", right?
All you need is one person who knows someone and you're IN!
Quilters are some of the nicest people… most everyone I've met is very open and happy to help answer whatever questions a newbie can come up with.
So… talk to your quilt buddies and guild friends… If things are safe in your area to travel, make a group list of places to visit and pull out your calendar!
Ask the workers in the quilt shop! Talk to the wonderful people when you are in a quilt shop and ask if there are other quilt shops in the area that are worth visiting.
You can also ask around at sewing machine repair shops too. They tend to have a wealth of knowledge.
Make a game of it!
See if you can make a game of it and tackle one quilt shop a month until you've visited several in the area!
Schedule a few half day trips to the other side of town and check out a few new restaurants or dessert shops while you're at it!
Maybe I'm a little crazy, but turning a simple shopping trip into an absolute adventure (even just a few hours) is a wonderful way to make it more exciting and shake up your creative inspiration!
Seriously, if you've found yourself stuck in a creative rut or you're feeling like you are missing that little spark that you had when you first started quilting and everything was new and exciting… perhaps a shopping adventure is exactly what you need!
Quilt shops inventory varies from store to store…
You'll find that different quilt shops have different inventory and cater to different crowds and tastes in fabric.
In my area, there are a few shops that cater to traditional fabrics and a few that cater to more modern fabrics. If you haven't found quite what you're looking for… keep looking.
Search just a little outside of your comfort zone
If you live in a small town or you live in a more rural area… plan a few small day trips with your girls (or a husband/friend that is willing to trade some time waiting around the quilt shops with you for some road trip snacks).
If you can't find what you're wanting to find in your area, expand your search and look a little further out.
You can easily make a short weekend get away and hit up a few smaller towns if you carefully plan your tip as well!