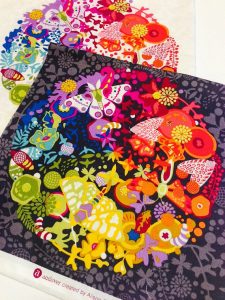 Every other Friday, I like to get off my normal love of quilting and technique writings and go a little deeper into spotlighting some of the fabric artists behind the scenes. These are the people who make our modern quilts possible.
When I ran across this particular fabric in my local quilt shop I kid you not, my jaw dropped… not just mouth slightly open. Like, it legit just dropped. I was in love.
I will totally admit that I'm such a snob to certain brands and avid groupies of my favorite artists. Having been a designer for many many years, I know what I want and I know when it is meant to be. I can't help it. The heart wants what it wants. And it wanted this.
But this artist… this girl… THIS chick… We're the same brain but in different bodies. (Is this getting weird? Ok, ok. I'll stop) Let's just say I really adore her fabric design. I mean, just look at it! Enough of me rambling on… It's time for me to introduce you to

(Note: These images are from Alison's website. I do not own them. I am just sharing the beauty of her work in textile design, for the purposes of modern quilting inspiration)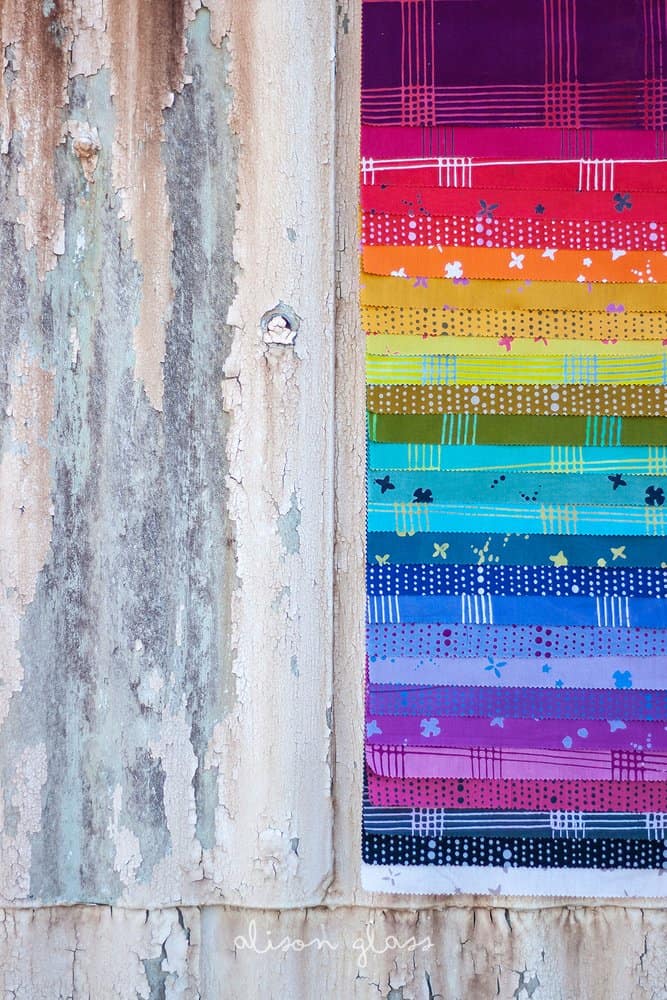 Look at the array of rainbow greatness! The colors, the lines, and patterns… I love it. How many amazing Modern quilts could you make with these textures and never get bored? I don't know because I haven't reached that number yet. Alison Glass' fabric designs are a dream come true for us modern quilting people. She puts the little stars in my eyes. Are you inspired and in love too yet? Keep scrolling… There is more…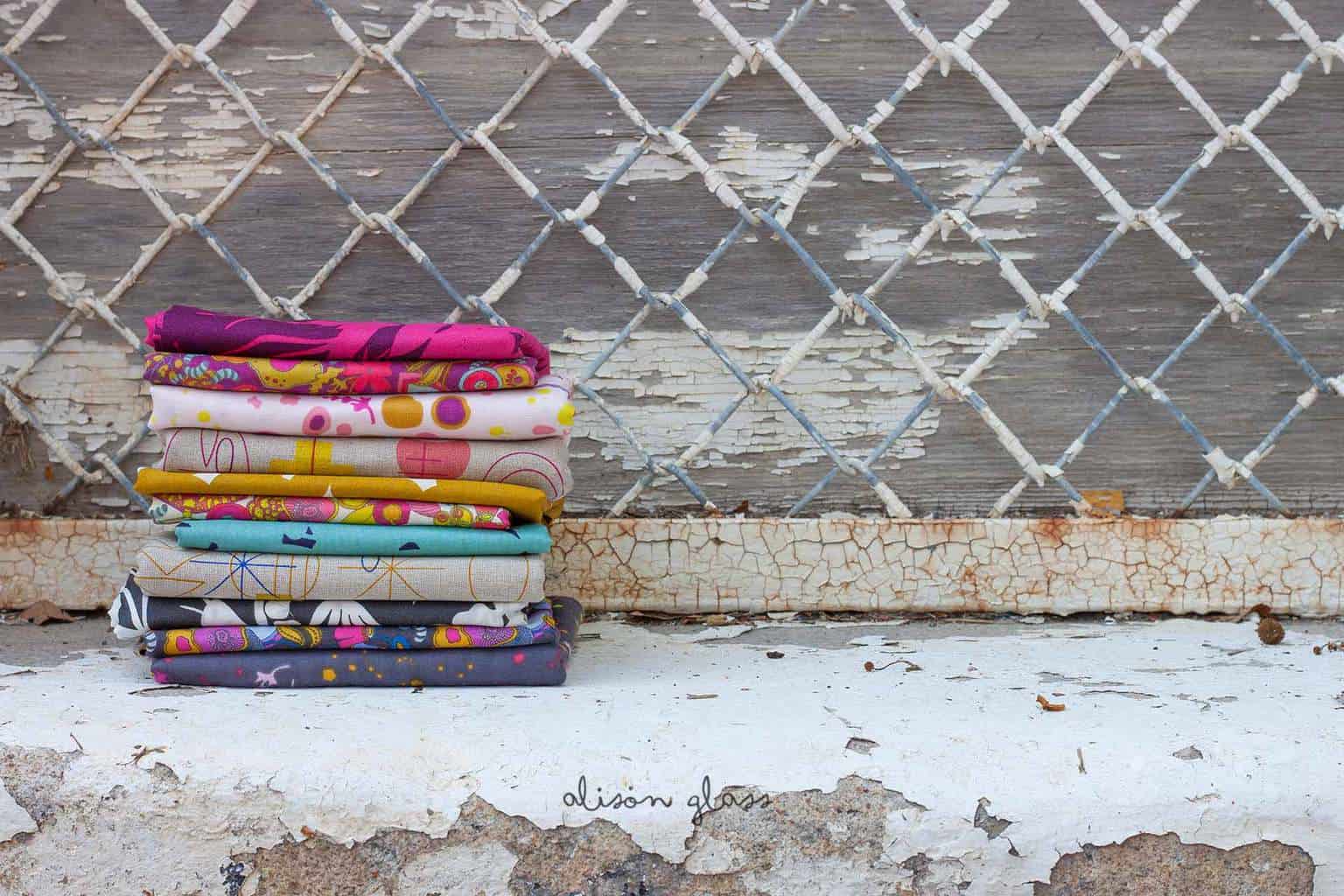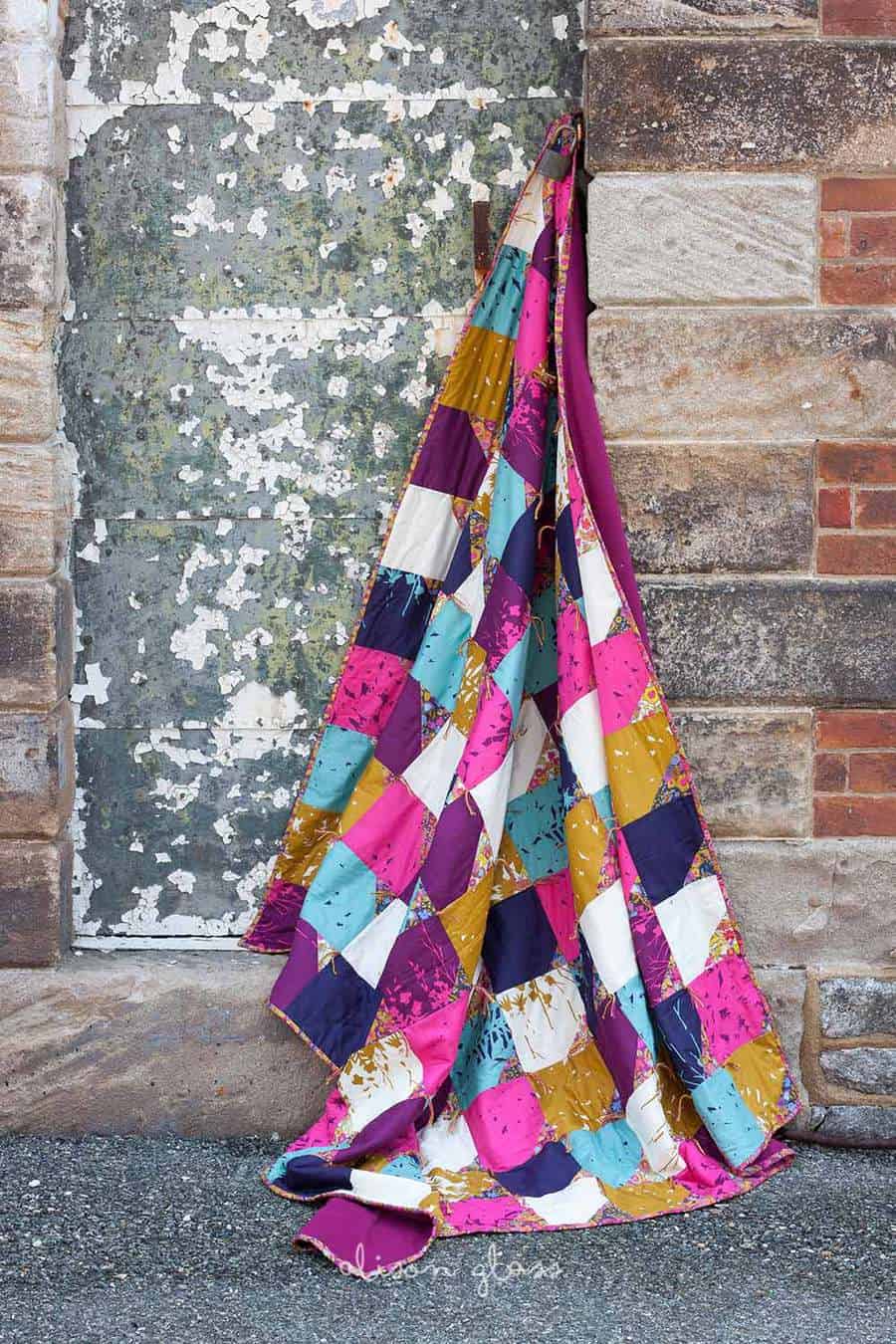 Patterns available from Alison Glass
She has patterns available on her website, available here. Though I wasn't able to find any that were offered for free at this moment, the prices were easily affordable for your next project if this tugs at your heartstrings too.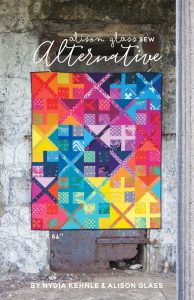 My heart has been eyeing both of those patterns for a while, but my head tells me that I have a stack of other patterns that I'm just as much in love with waiting for me to get to first. So… someday!
One last picture to show off Alison Glass' 2018 fabric collection.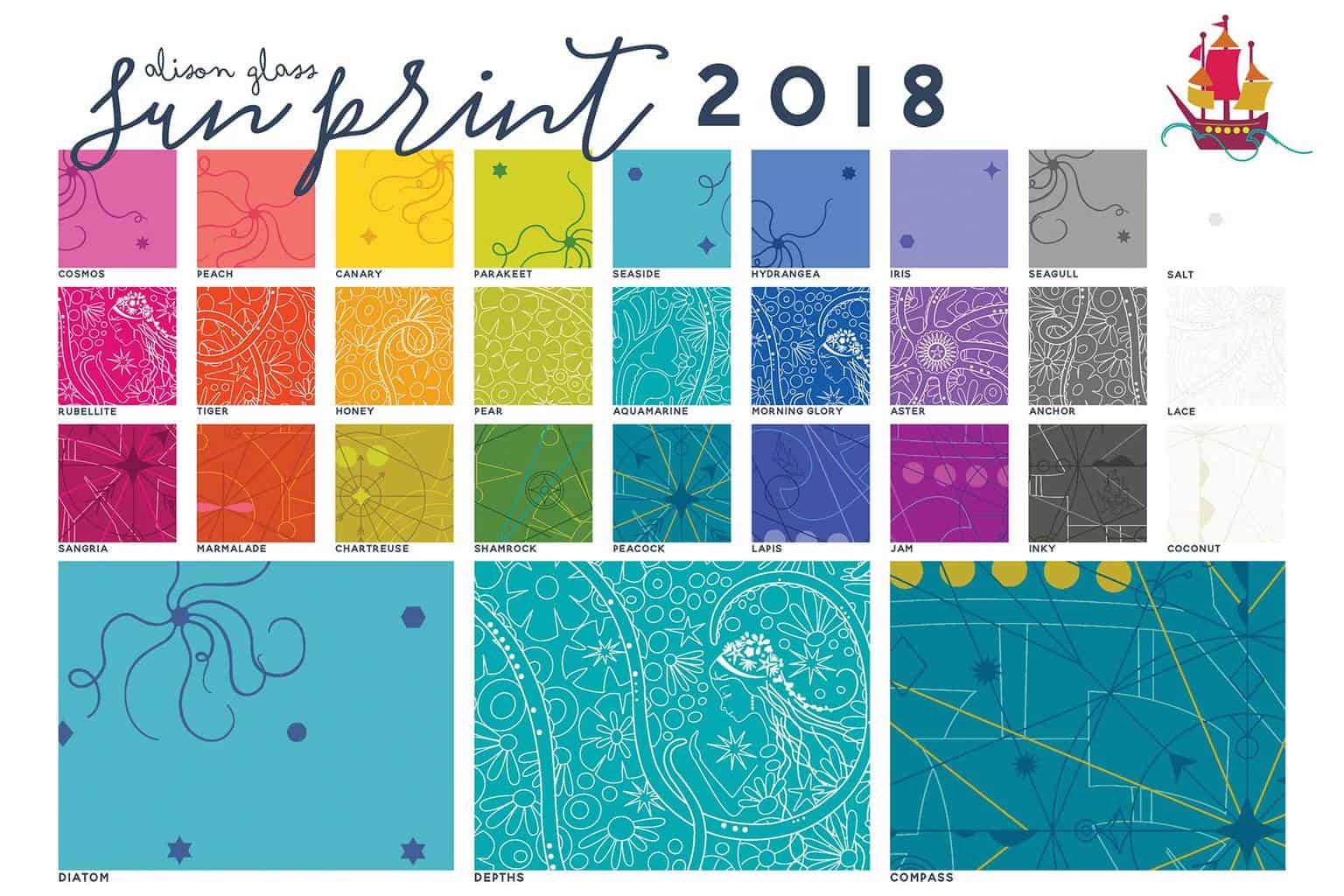 Isn't it beautiful? I love the free-flowing designs and the minimal color palette of each piece.
What are your thoughts? Do you love Alison Glass as much as I do? (that comes down to a matter of opinion in case you were wondering) Are you inspired by her fabric to create something rainbowed? or maybe just something more simple offset by a stark white background?
Be sure to tell me about it in the comments. I love when you share with me what you're working on in your own quilting worlds!
Happy sewing!