I love to go shopping for fabric!… (and like a lot of quilters I know…) maybe a little too much? ….. ha… Just kidding… you can never have enough fabric, right? 😉 I have done my fair research of the best places to buy fabric online!
I love love love fabric. Don't you just love collecting it and using it in beautiful quilts to show it off.
I also love a good bargain so I'll tell you my secrets on shopping for bargain fabric too! You can also check out my tips on How I find fabric for $2 a yard!
The qualifications I look for in Online Fabric are:
It MUST be high-quality quilting fabric – No cheaply made fabric that isn't worth my time.
I love a good selection of Modern prints – the more I can buy from 1 store, the better I can save on my shipping.
It isn't a deal breaker but it certainly helps if I can find a good coupon or FREE shipping, am I right?
My go-to Websites for buying fabric online:

My first go-to website is Fabric.com They have a HUUUUUGE selection of fabric in most every possible collection you can think of. I even wrote an entire blog post on Fabric.com and the evolution of online fabric shopping!
It is a color obsessive quilter's dream paradise because you can shop by color, fabric type, theme etc.
However, I have found that they don't carry a lot of the smaller more limited collection prints… so if you're looking for the super specialized fabric you may have to dig a little deeper into the internet.
How to find the deals: Shop clearance and closeout fabrics first. Then fill in with what you need from the full priced fabric.
Side Note: You can also get an extra 1% discount if you sign up for an ebates account. I swear it used to be 3% so it may change again in the future. I know its not a lot, but if you do any amount of online shopping, it is totally worth signing up for. It's FREE and you earn cash back for buying your regular purchases online. That's it. No catch or secrets. ummm did someone say more fabric money? Yes, yes I did! I've been using it for about a year now and love love love it!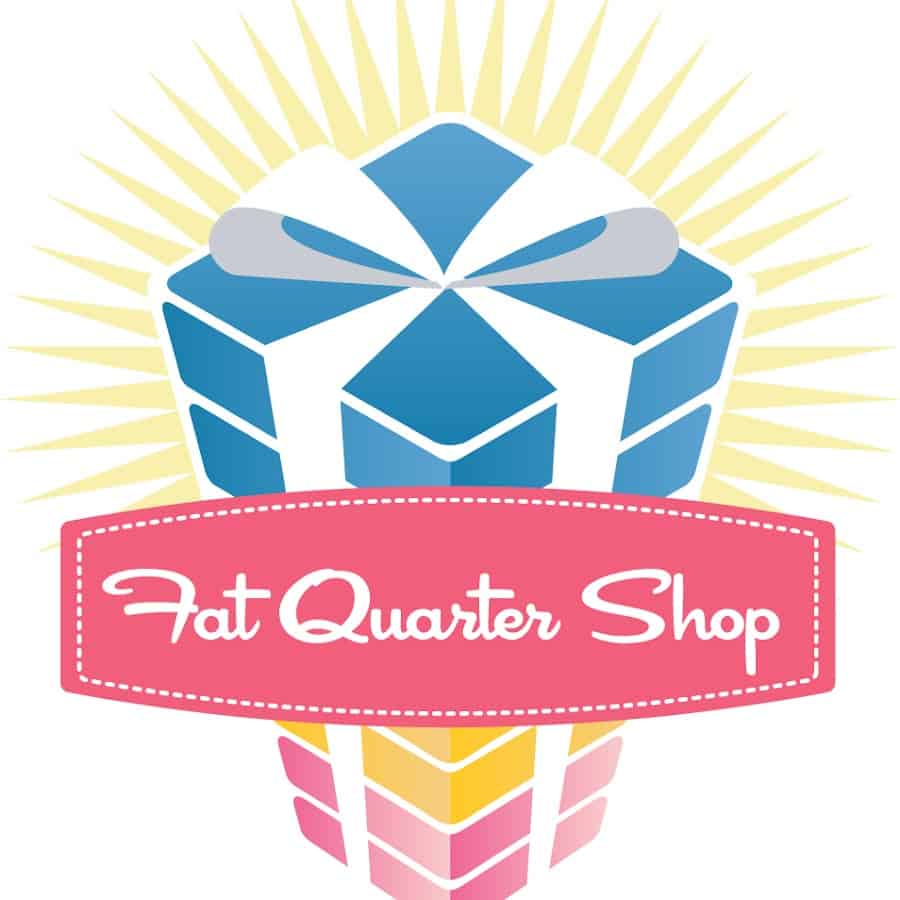 FatQuarterShop is a store with us quilter's in mind! I'm talking all the bundles, jelly rolls, layer cakes, quilt patterns, notions and fabric in one beautiful store.
They offer FREE shipping if you spend over $80 – yes, thats kind of a high limit, but oh so easy to get to if you plan you shopping right and buy it all in one place.
There is also a flash sale every single day that I am so tempted by every time I shop. Its 1 product every single day that is deeply discounted for 24 hours and then a new one the next day. who doesn't love that bargain grab?
There is also these incredibly essential band-aids that no quilter should be without! And at $4.48/box… well we can heal any needle prick, can't we?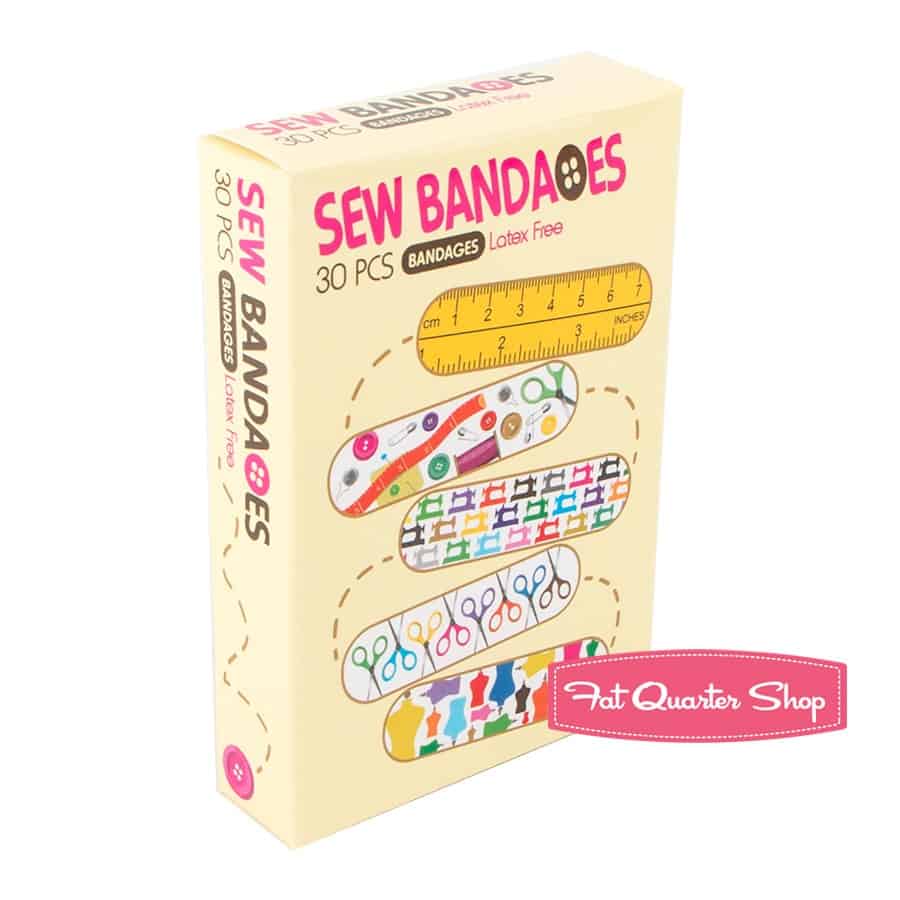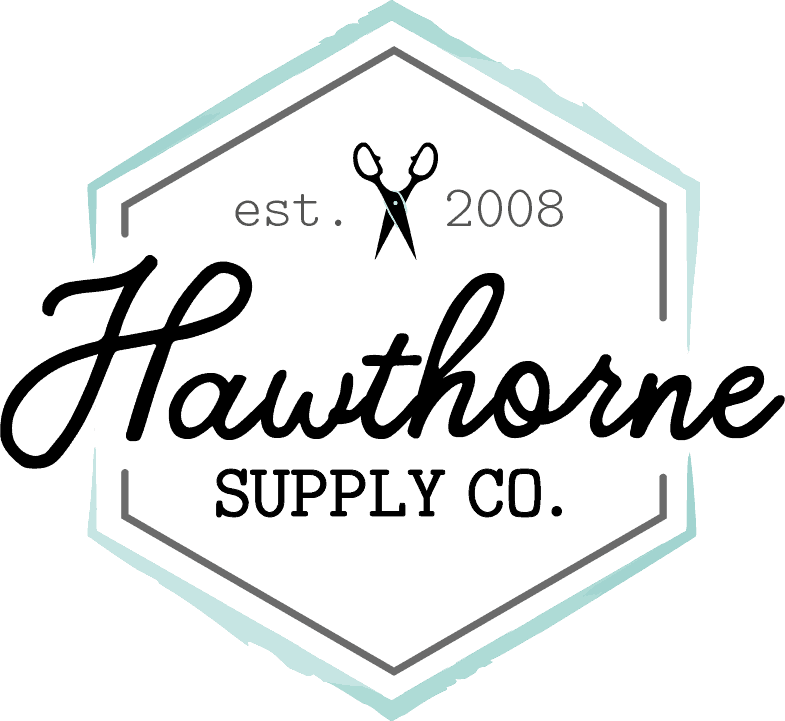 Hawthorne Supply Co has long been a favorite of mine! It is run by a husband and wife that are just adorable.
They have a good selection of sale fabrics and their site is absolutely beautiful and easy to navigate to find exactly what you are looking for quickly.
They also have great giveaways on their site frequently… I have never been fortunate enough to win one but… I must keep trying because you never know, right?

Keepsake Quilting is a wonderful site for quilting fabrics! Oh, they have a fine collection, yes they do!
They also have a great selection of notions, patterns and clearance fabrics too!

I couldn't help it… their name drew me in bu their fabric selection brings me back again and again. Thousands of bolts is just what their name says – so much fabric!
… and it is organized by color too so its easy to pull together the look you have in your mind when you are planning a quilt but don't know exactly what you need.
They also have specials on fabrics for just over $5 a yard!

Clair's Fabrics is a lovely (Australian) shop. It is full of such wonderful modern and contemporary prints and fabrics. I feel like I get lost in a wonderland looking through the selections!
You can even shop by designer which is a nice touch if you have your favorites and want to shop quick to see whats new!

First of all… a Pink Castle logo! duh…. second of all, really great deals on pre-cuts and bundles! Pink Castle Fabrics is a hot spot for quick and easy shopping.
Bloomerie is a super well organized online shopping experience and I have never had one single issue with my order.
I usually find several fun finds in their sale section as well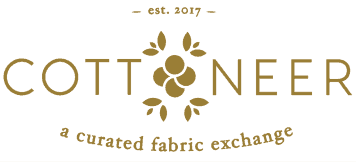 This darling website is just that… everything is just adorable and I want it all. The people who work to curate the bundles at Cottoneer are absolutely gifted in what they do. I envy their talents with all my fabric loving heart.

Fabricworm has been in the business of fabric obsessing for over 10 years now. I love their selection of Japanese Imported fabrics.

One of my last (but certainly only scratching the surface of online fabric shopping) is Connecting Threads.
First of all – free shipping on your first order when you join their email list (yay!)
Once you're in, you can shop by color, fabric use, type etc. This makes it easy to go straight to what you're looking for.
*Whew!* Thats was a little long winded but I hope you have found a new store or two to browse through this evening 🙂 Go shopping and enjoy the best places to buy fabric online!
There are so many fabrics out there just waiting for you to scoop them up and turn them into something wonderful!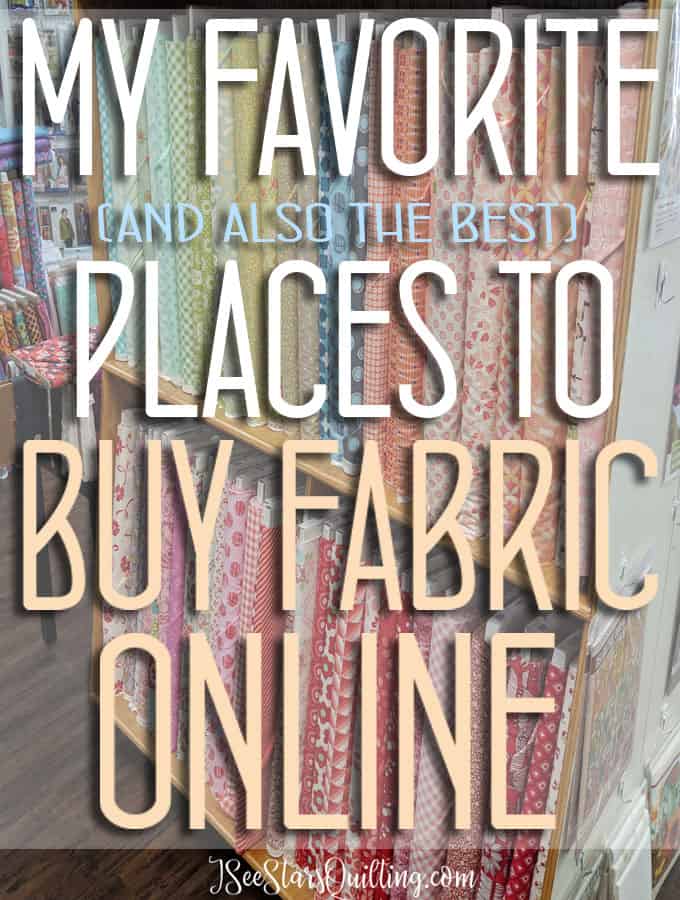 What about you? Where are you favorite places to shop for fabric?