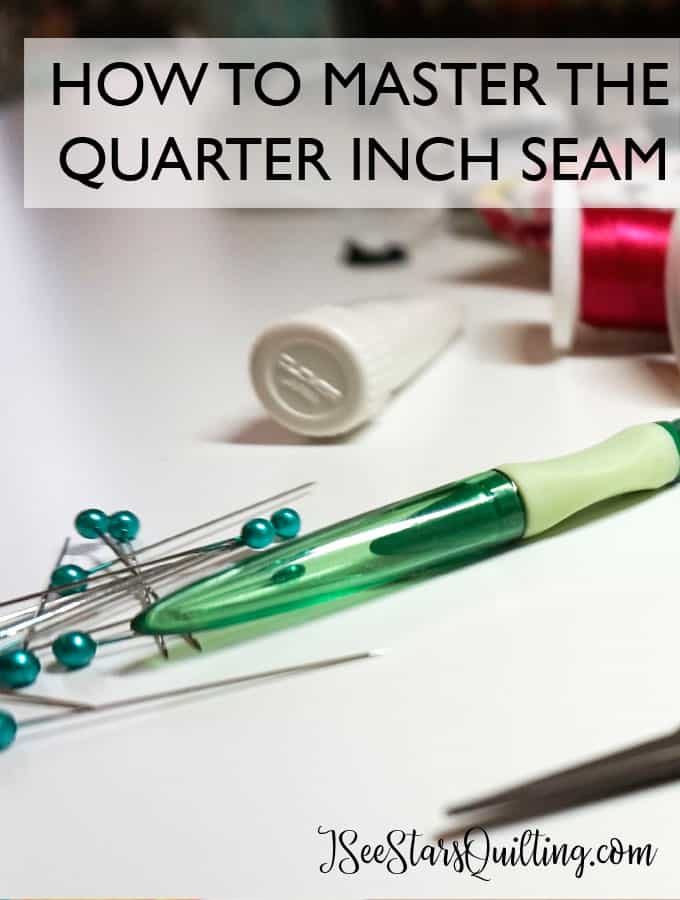 The quarter inch seam. One of the most tedious techniques to master in quilting. I can't stress enough what a difference it makes when your seam allowances are consistent and your pieces are precisely trimmed! That alone can make the difference of a professional looking quilt vs. an amateur.
Why is it Important to Sew an Accurate Quarter Inch Seam?
All professional quilters use it. Your pieces will line up correctly when your seam allowances are even. If seam allowances are off, pieces will not match-up with each other when it's time to sew everything together.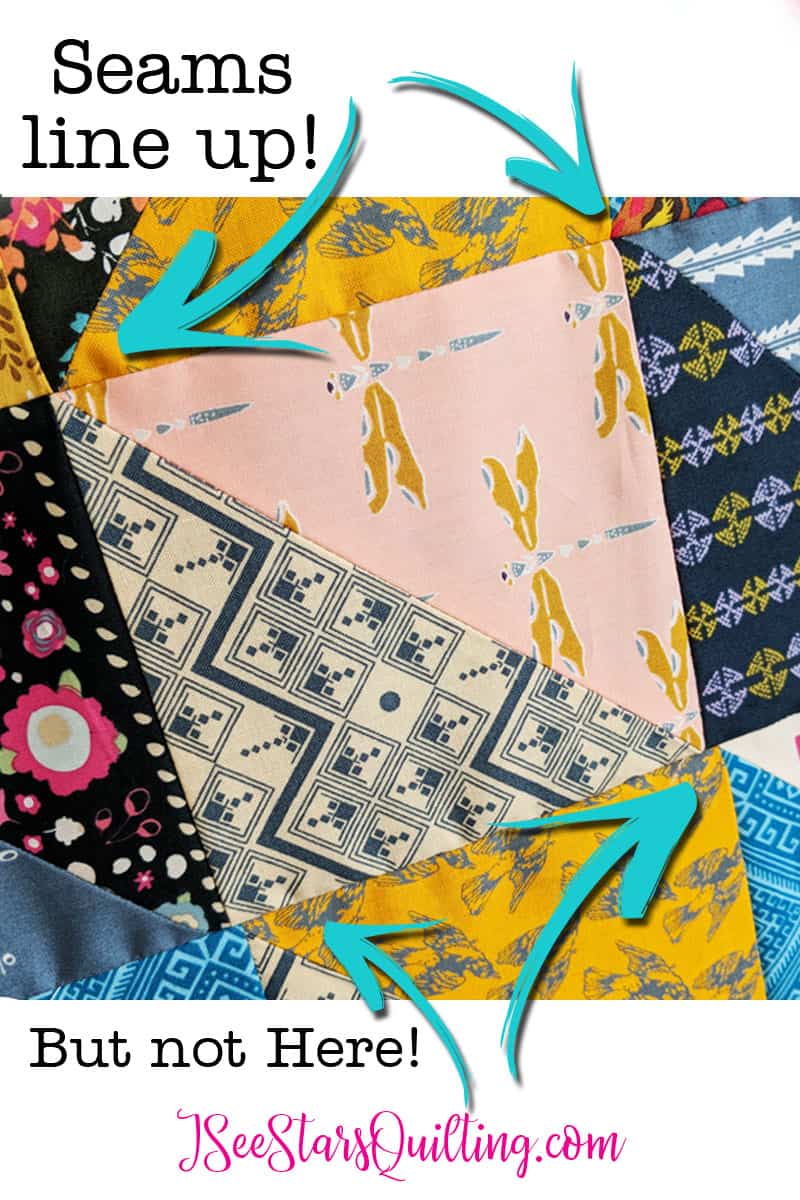 Here are a few helpful tips to help you master the quarter inch seam.
The QUARTER-INCH FOOT
Y'all, this was a game changer for me. When I got my new Janome machine, it came with a big collection of sewing feet. My old machine had 1… ONE FOOT and then I purchased the walking foot so I could quilt. I didn't know what all the others were for… I found that this foot makes your quarter inch seams almost effortless! Most newer machines will come with a quarter inch foot, but many older machines do not. It is worth the investment if you do not have one. You can pick up your own quarter inch foot for under $10 on amazon by clicking here. This is what you're looking for: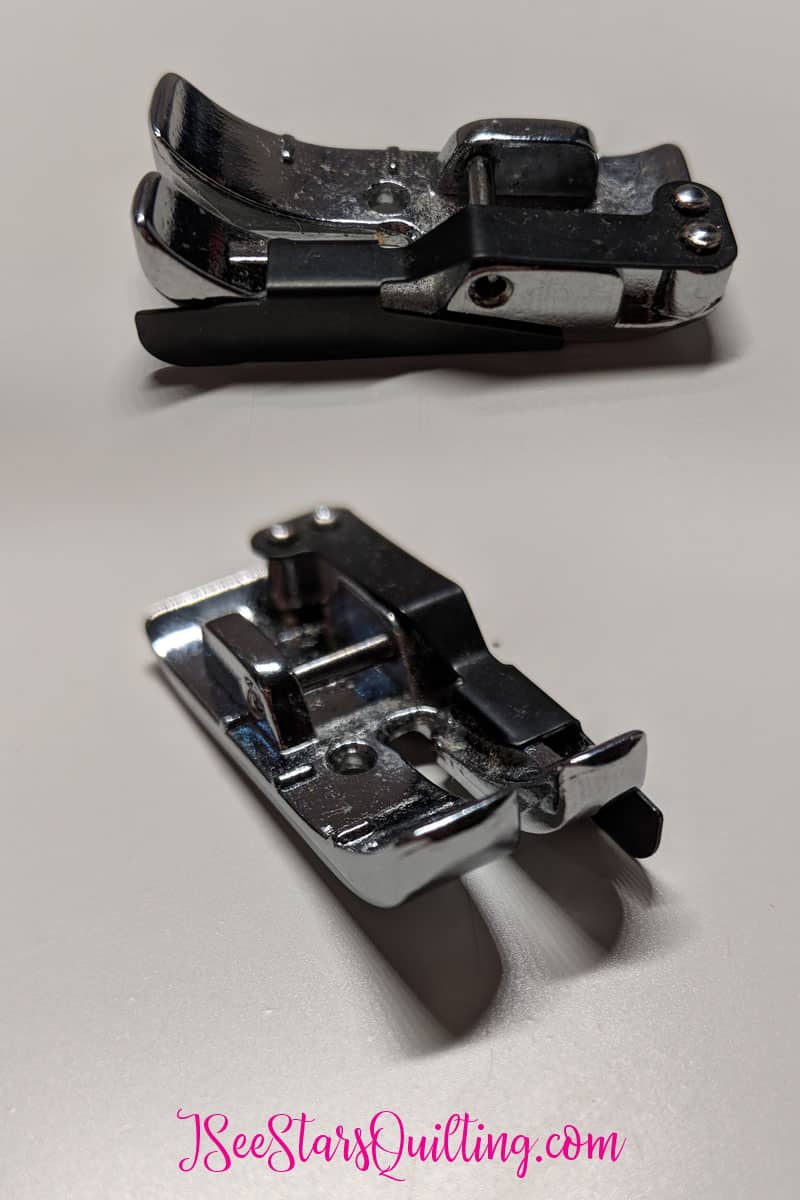 The quarter-inch foot allows you to line up fabric with the edge of the foot to achieve a quarter-inch seam. See how nice that is in the photo below?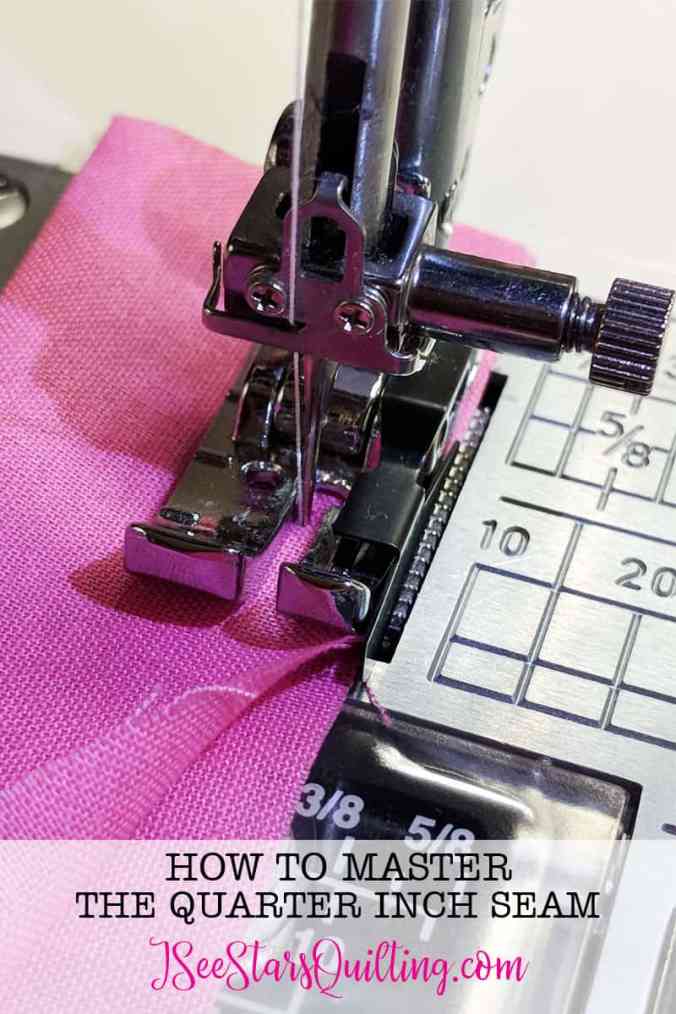 TAPE YOUR MACHINE
A quarter-inch foot will help your seam allowances, but if you don't have one or you can't get one… no worries, just tape your machine. This is a total cheap and easy fix you can do RIGHT NOW. I use washi tape (because its pretty!). It doesn't leave any residue when you want to pull it up. You can use whatever you have on hand. Mark from the edge of your machine all the way leading up to the foot. Then just stay in the lines and make sure you are lining up your fabric right. Be meticulous about it!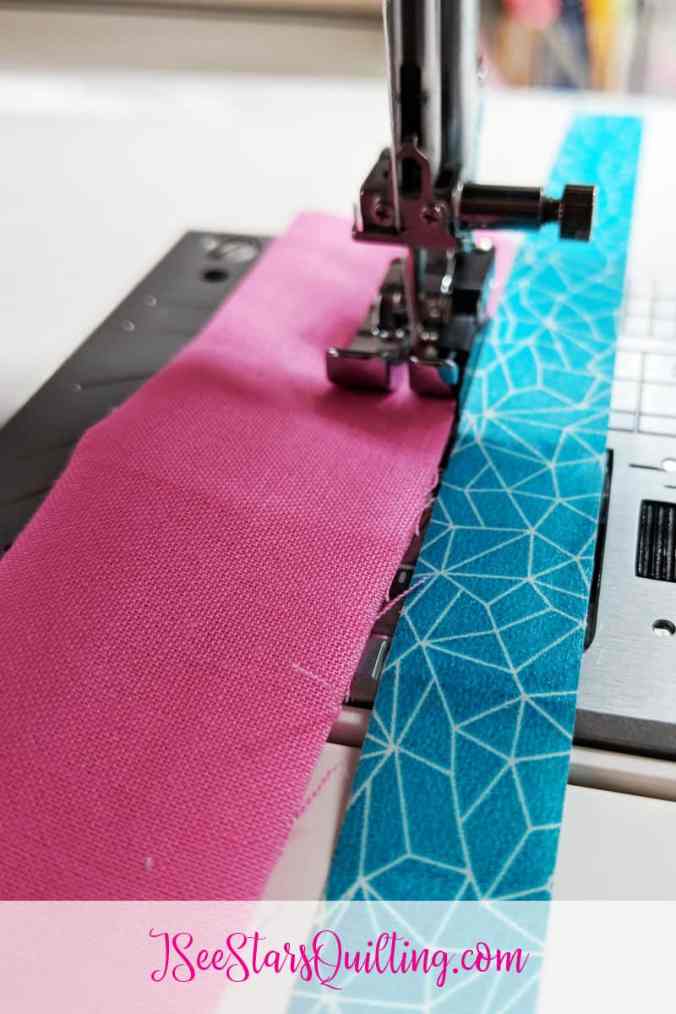 With just a little extra effort, your seams will be perfect! The best way to ensure that you have a real quarter inch seam is to measure what you've sewn and improved upon it until you've got it right. It may be frustrating at first, but pretty soon you'll be a pro and the quarter inch seam will be second nature to you.
Want a new pattern to try out your quarter inch seam guidelines on? Click here. You can join my e-mail list and I'll send you a beautiful quilt pattern for FREE. It is suitable for the beginner and intermediate level quilter and will have you looking so impressive with your sewing skills!
_______________________________________________________________________________________________
*This post contains affiliate links. That means that (at no extra cost to you) if you purchase a product that I link on my website, I will receive a small commission of that sale. I would never recommend a product that I do not already own or LOVE 100%.*