Have you ever walked down the batting isle at the craft store and immediately wanted to crumple into a ball on the floor or walk away? I mean, yikes… sometimes too much of a selection isn't a good thing. I'm going to demystify quilt batting for you and help you choose the right quilt batting for your quilt! It doesn't have to be a complicated process!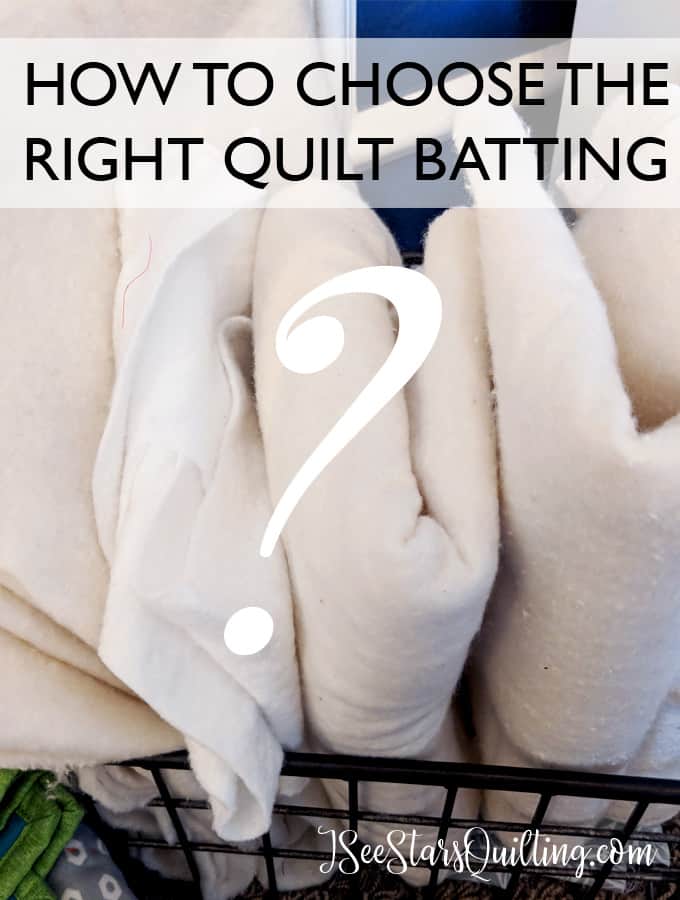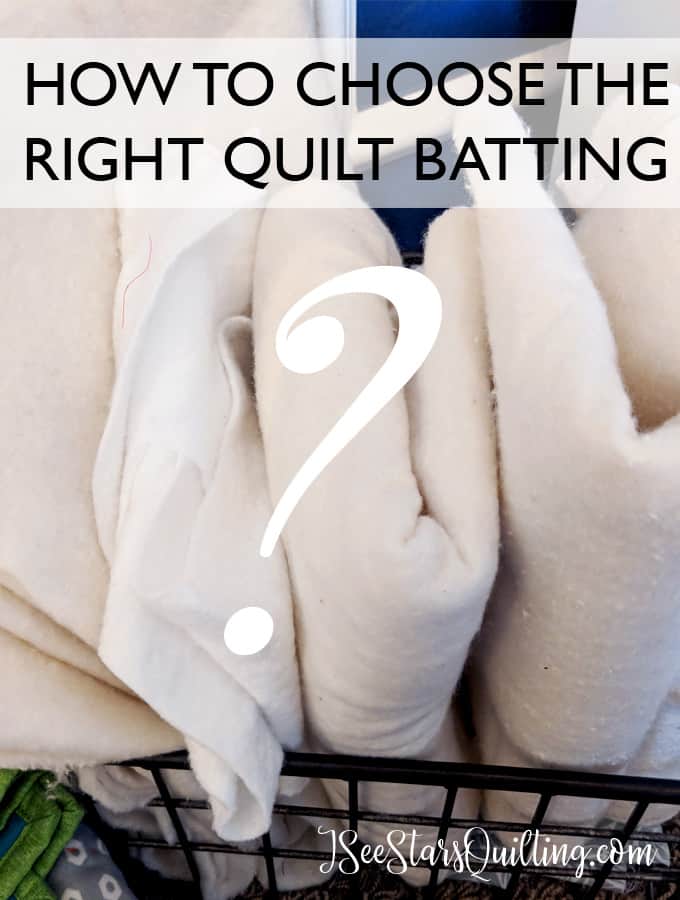 First of all… you're not alone if you feel overwhelmed by this. I am mostly self-taught in quilting, so the number of times that I've sat there with a confused look on my face and then turned to google for answers is like, infinity by now. (Don't even get me started on the bottles in the shampoo aisle)
In order for me to make a decision, I need to know that I'm as informed as I possibly can be. If you think decisions like these should be some type of "quilter's instinct" that you don't possess.., it isn't. Developing your own opinions is one of the most crucial steps to becoming a happy quilter. The only person who knows what you really like is YOU. But there is a little more to it than that… Let's dive right in and get to it, shall we?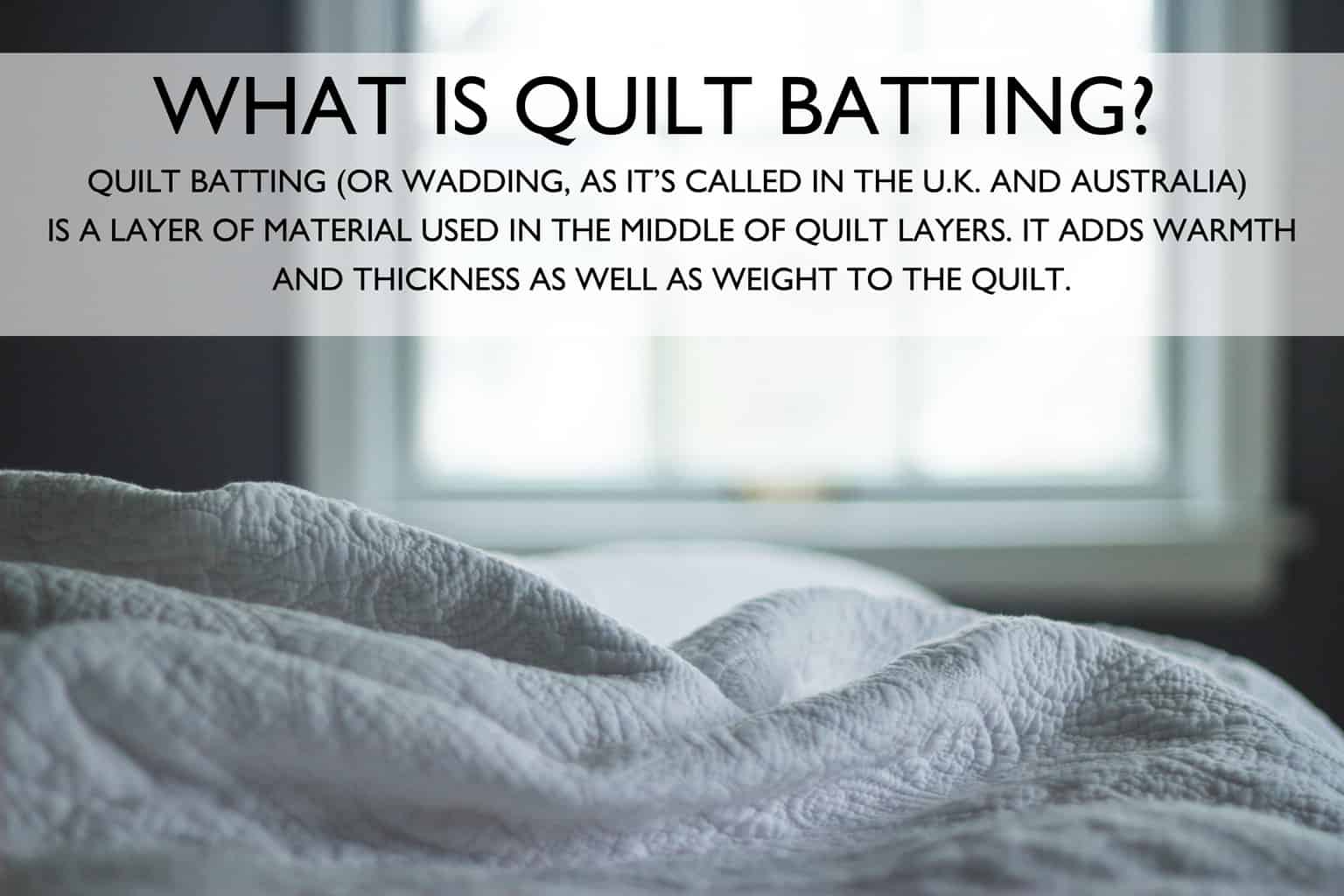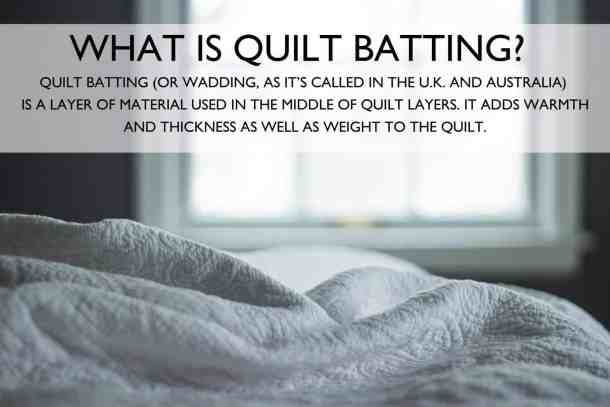 Choosing The Right Quilt Batting
There are four different main types of batting, cotton, polyester, wool (and more recently mainstream) bamboo. In addition to that, there are some batting blends that combine batting types.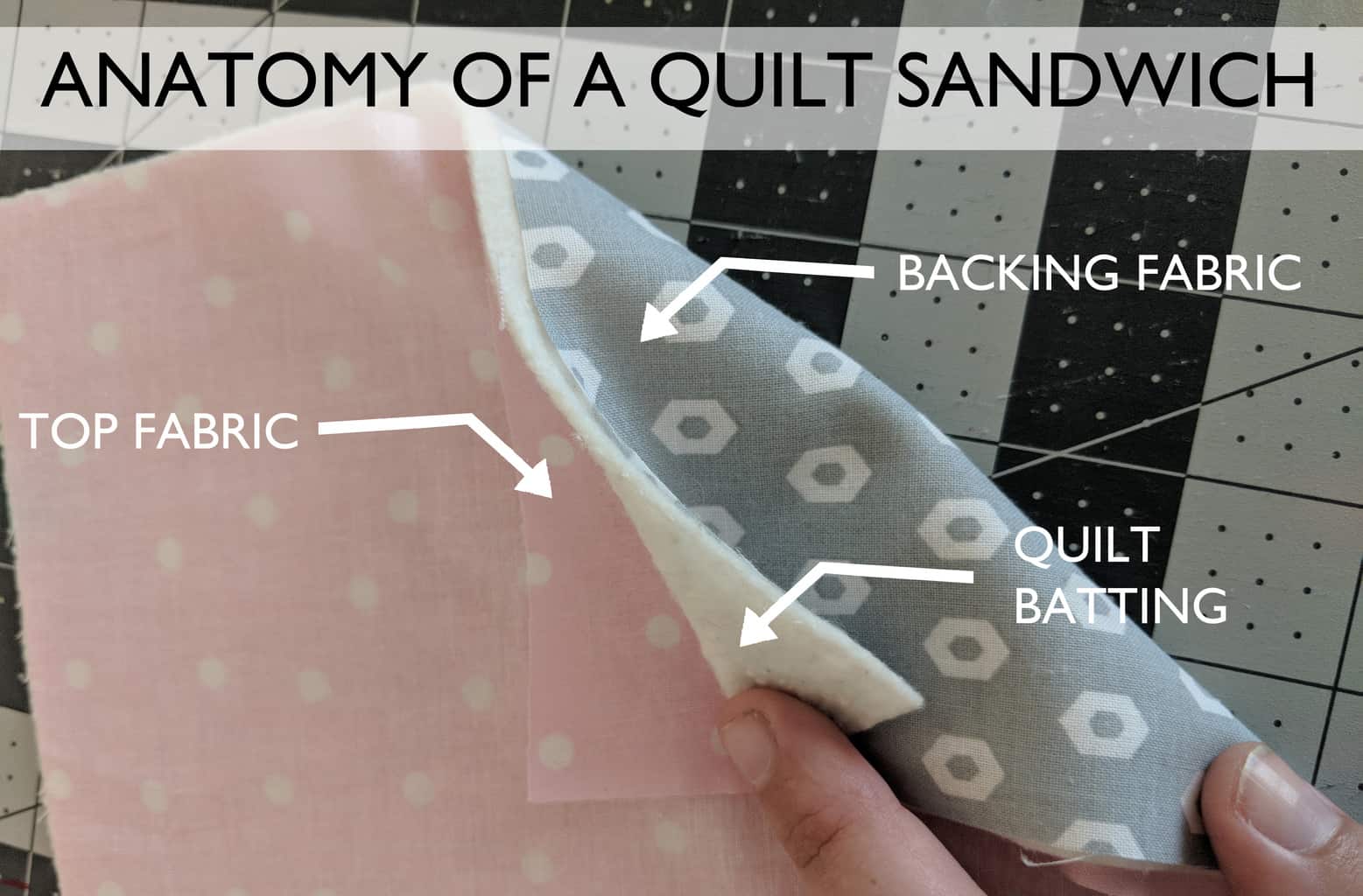 Let's do a quick overview…
Cotton Batting
Cotton batting is made from natural fibers is one of the most favored by quilters for its soft texture and comfort. 100% cotton batting is usually 1/8″ thick.
Cotton is my personal go-to quilt batting. I love the drape of a quilt with cotton batting. It is a little stiff just after your quilt it, but after a good run through the wash and some good snuggles, your quilt will feel more "broken in" and will loosen up.
You can buy cotton batting in organic & non-organic fibers. If your curious little mind wants to know what "organic cotton" means, you can read this post I wrote on What Makes Fabric Organic)
You'll also notice that with cotton there is a 'white' and 'natural' coloring. This is just bleached fibers vs. unbleached. If you have any patches on your quilt top of white or really light colored fabric, I suggest going with the white cotton batting because the yellow tones of the natural fibers can show through and yellow your lovely crisp white fabric.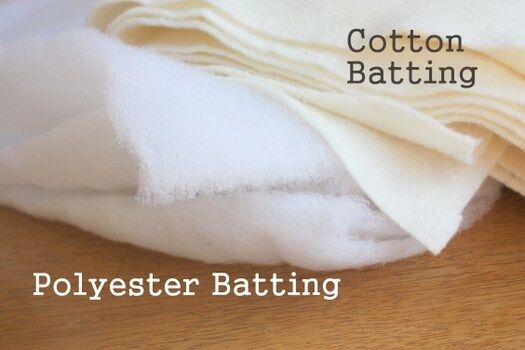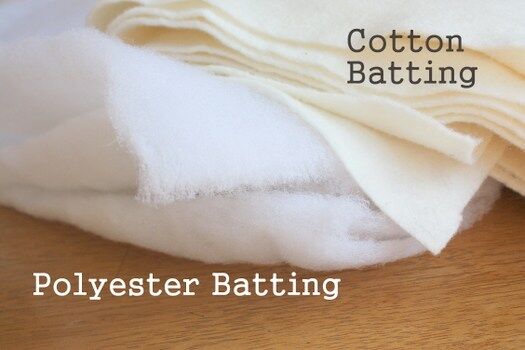 ---
Polyester Batting
Polyester batting holds its shape and thickness really well compared to other fibers. It tends to be thicker but lighter and keeps you warm without the weight. Its very air-y if you look at it compared to cotton batting. It's non-breathable but resists mold and mildew. Polyester batting thicknesses are 10 oz is 1″ thick, 6 oz is 1/2″, 8 oz is 3/4″, and 4 oz is 3/8″.
---
Wool Batting
Wool batting is very lightweight and is used for its warmth. Those warm but scratchy shirts you wear for layers in the winter time? Sandwich it between some pretty fabrics, and you'll lose the scratchy but maintain the warmth! Win-win. It's also a really fluffy texture after it has been quilted. Wool batting is ½" thick and resistant to creases. Wool does not ever get fold lines or creases, even after months of being folded. Say what? Yes! This is really nice for a quilted wall hanging as you will never have to worry about wrinkles, which is pretty impressive.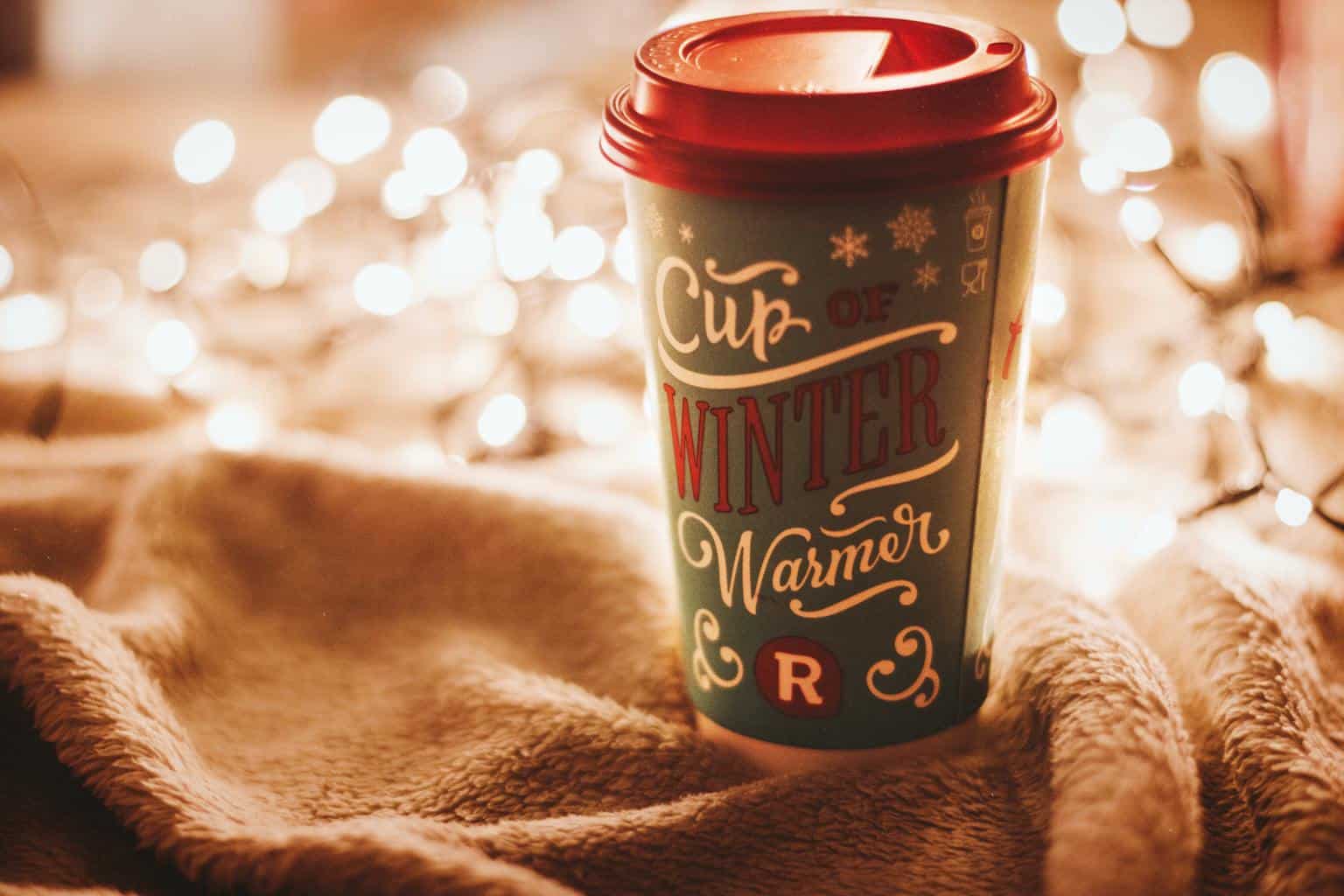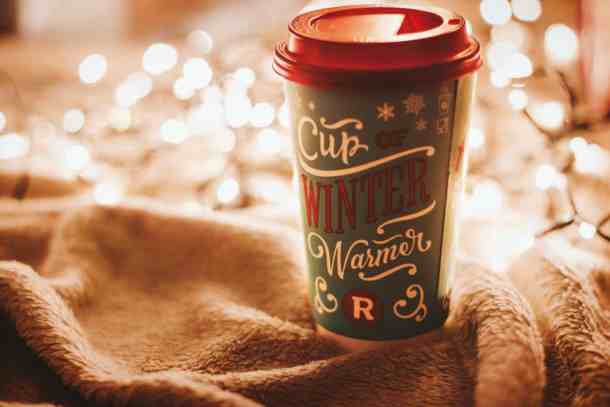 ---
Bamboo Batting
Bamboo batting is made from 50% bamboo and 50% organic cotton blend batting. It is very breathable and ideal for machine quilting. Bamboo batting is hugely 'green' regarding how it is processed into luxurious fiber using pollution-free methods with little waste.
Bamboo batting is the high-end batting option. Have you ever touched a cheap cotton fabric and then felt a 100% organic cotton fabric? –It is like night and day, right? It's soooo soft. This is essentially bamboo batting next to every other batting out there.
Bamboo batting drapes soooo nicely, dries quickly after washing and doesn't allow mold or mildew to form. It's pretty awesome, but it's also expensive and an investment. If you're working on a gorgeous, heirloom, generation to generation forever quilt, you might want to consider it because it will last a really long time. The quality is worth the price for such a treasure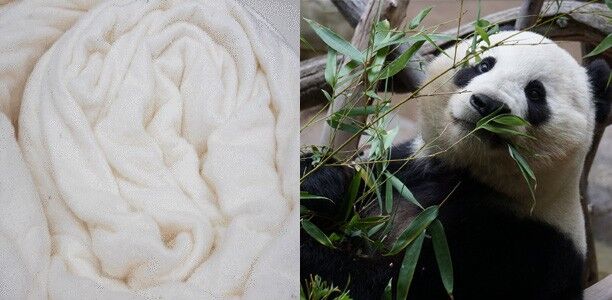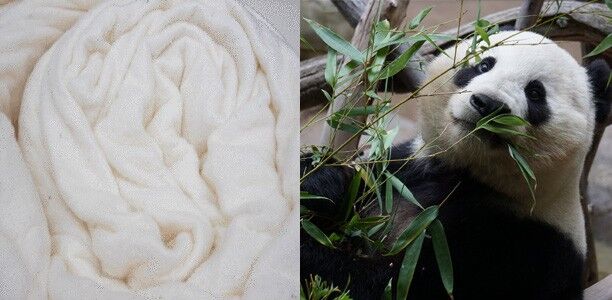 ---
Poly Blend Batting
If you find yourself torn between what your wallet says you can spend and a desire to really produce a soft and snuggle worth quilt, a poly-cotton blend may be your answer.
Polyester blends tend to cost less if you're looking for an economical option. It is also easy to work with and warm. Poly blend batting is also a winner if you suffer from allergy issues as it resists mold.
---

WHICH ONE SHOULD I USE FOR MY QUILT?
Often THE PRICE is also a determining factor. Let's face it… we're not up to our eyeballs in a cheap little hobby here. Quilting can be expensive. Pricing does tend to vary by brand, but a general expectation is that polyester is on the lower cost end, followed by cotton, then wool, and then bamboo at the higher end.
It's easy to cheap out on the batting because you can't see it in the finished quilt project. However, you do need to understand that the batting is often the determining factor on how your finished piece looks and behaves.
WARMTH is another consideration – Wool is the warmest, followed by polyester and then cotton. Cotton and wool breathe better than polyester. If you live somewhere that it snows four months out of the year and you need warmth, you'll really get good use out of a heavy quilt vs. a climate that is much warmer may only use that heavy quilt once or twice a cold season.
Feeling like you learned something?
That big scary isle of white and off-white quilt batting shouldn't be so scary anymore. Now when choosing the right batting, you'll know the positives of each type and how they tend to behave. Just like you can't jump into algebra without knowing how numbers really work, you just needed a little back study. It is pretty much the same thing with quilt batting… ok so to compare algebra and quilting is a little unorthodox. I can quilt, but I'm not very good at algebra. At least with practice, my quilting improved… ha!
Ok, we're not entirely done yet though… stick with me.
The most crucial factor in Choosing The Right Quilt Batting
This next step is KEY to deciding which quilt batting you're going to choose. It is understanding how the batting that you choose actually affects your actual QUILTING. – As in the designs that you carefully stitch to keep your quilt sandwich together after you've done all the piecing work!
Each batting comes with a suggestion rating for how closely your quilting lines should be so the batting doesn't shift or come apart within the quilt. This rating will significantly affect how much quilting you're going to have to put onto your quilt.
In order to hold the layers together securely, you will need to be sure not to leave any space open larger than this rating describes.
Personally, I've seen ratings anywhere from 3″-10″… see how much that could affect your design? A larger rating is best if you're just looking to quilt a few lines to hold the piece together and get it done quickly! A smaller rating is fine if you're planning on a tighter more detailed quilting pattern.
---
Standard Batting Sizes
When you purchase batting, you can buy it prepackaged, in standard sizes for crib, twin, full, queen and king size quilts.
Craft 36″ x 45″ Full 81″ x 96″
Crib 45″ x 60″ Queen 90″ x 108″
Twin 72″ x 90″ King 120″ x 120″
When I first started out quilting, I would get my coupons out and buy the queen or king size batting and then cut it up into several quilts at home so that I could use my own custom sizes.
Alternatively, you can buy it off the bolt in your own custom size. This is a popular choice for longarm quilters or those who like to buy in larger quantities.
A quilting friend and I went in together on a big bolt on Amazon (hello prime delivery!) and split the roll and the cost. Storage is kind of an issue for the larger rolls of batting, but it is easy to just hide away in a closet and I really like having the batting at home (and already paid for!) instead of having to run to the store for every quilt.
At the end of it all, a lot of finding out what you like and don't like comes down to experimentation. 100% cotton is statistically a favorite among quilters, but a cotton-poly blend? Don't knock it till you try it as a way to save a few dollars! Next time you're having a panic attack in the batting aisle and feeling inferior in your quilting skills, take a deep breath and hold your head high… you got this, momma.