Happy new year, Quilter! Here is the honest truth, as much as I love quilting and sewing… I don't get to do it every single day of the week. Keep reading for a peek into my weekly quilting routine: I'm going to share what scheduling my weekly quilting routine looks like for me.
I get asked about this a lot, because I do love to share what I'm working on with you on my Instagram page and in my emails etc. Make sure you follow me!
If you're reading this post and you're wanting to discover how I fit so much quilting in my week… thinking you'll gain some magical knowledge on how to change your weekly quilting time… you're in luck! I'm going to share all the details on a typical week of quilting.
Everyone's schedule is different. Mine changes every week, month, and even season. If you want more information on how to make time for creativity in your life, please get my Creative Productivity Masterclass book and guidebook. It has helped hundreds of quilters just like you who want to be more creative with their lives.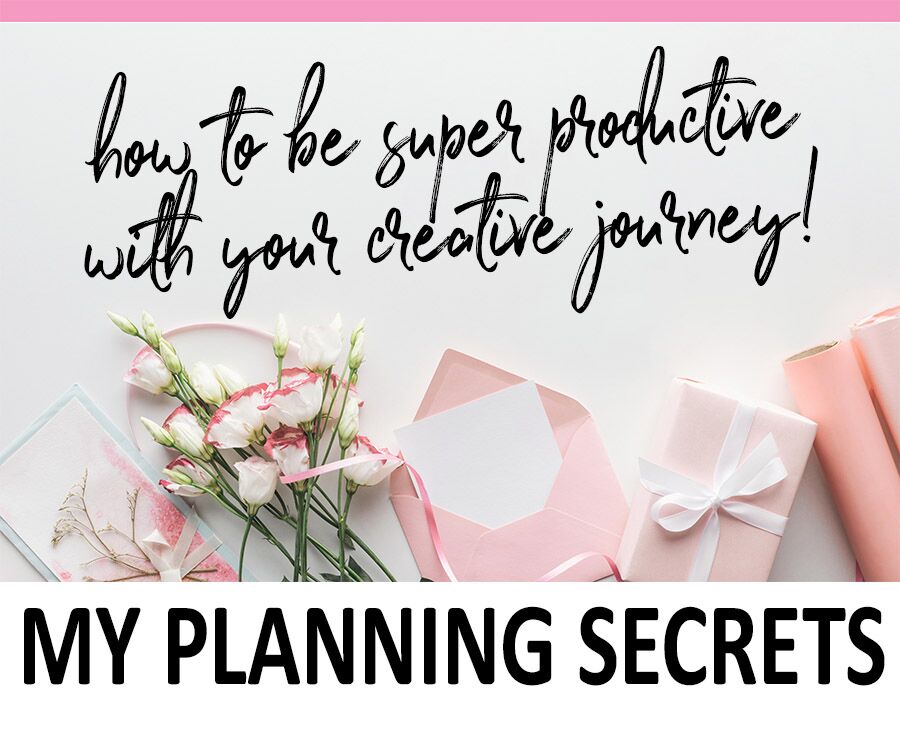 PS, I'm going to link to a really really good sale price here, just for you!
How I plan my week with more quilting
I always do my planning for the week on Sundays. This is what time works best for me to sit down (for 20 or so minutes) and write out what all is going on in the week and what the kids have going on as well. (Being a mom comes first after all)
I usually just brain-dump everything out and then organize it in my planner.
I start with the things I can't do anything about in my schedule. I write all of those in my planner first – the carpool to school, maybe a doctor's appointment, or a few work meetings etc.
THEN, I write in the things I have to do to keep the peace and make life run smoother – grocery ordering, movie night with the kids, planning an afternoon playdate etc.
AFTER THAT, I take a look and decide where I can fit in my quilting time. This is the "me-time" stuff that I add-in.
Ideally, there are plenty of open spots on my calendar that allow me to schedule off large blocks of time for quilting without any effort whatsoever. Sometimes there are many options, and sometimes there is just a few moments I can squeeze in. If there is a way to shift things around or combine tasks, I make it happen.
If I can block off one or two evenings for a few hours after the kids go to bed, that makes me super happy. I enjoy being productive when the house is quiet.
Whenever I block off this time on my calendar, I treat my quilting time just like I would a doctor's appointment. I wouldn't hop on a phone call just before being called in an exam room and allow myself to miss the appointment, would I? No, never… so why would you casually give up your scheduled creativity time easily for a volunteer project that comes up? or skip out of quilting to sit and watch mindless tv you don't really even care about?
This way of thinking and really making creativity a priority is a concept that takes practice, but it has been so worth it over the past few years!
Something I keep in mind to get more creativity in my schedule
I like to think about how I am in charge of my schedule. It is not the other way around. This helps me stay sane and remember that I can add sewing into my week because it is something I enjoy and it is important to me.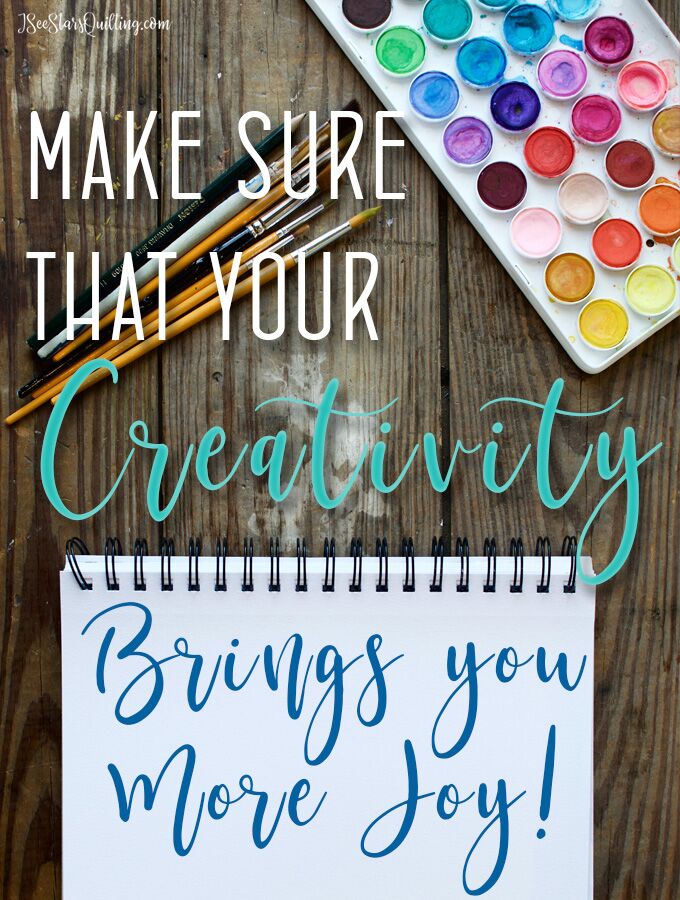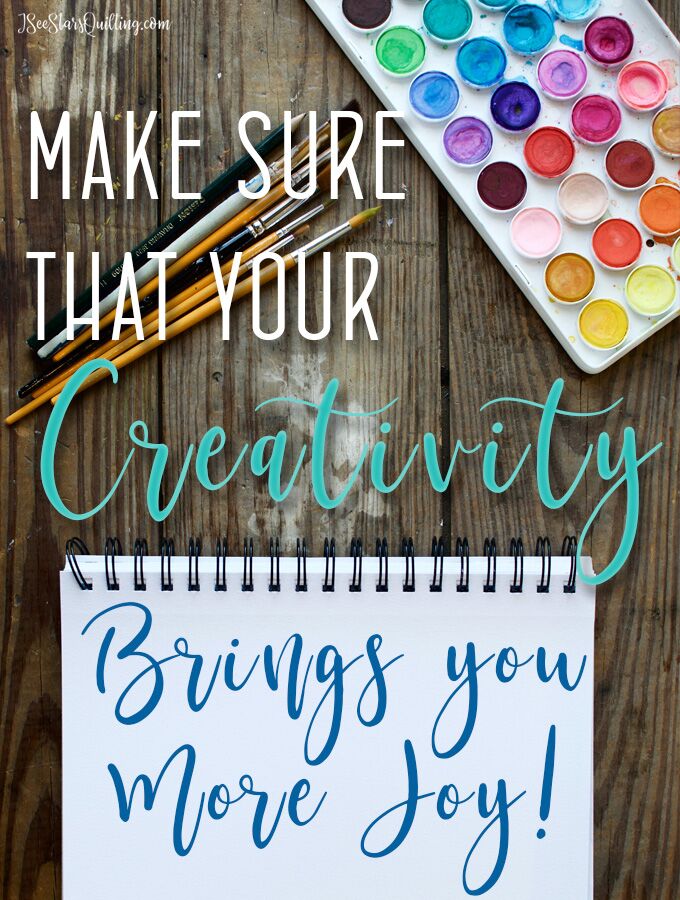 My Personal Goals
In 2022, I would really like to increase the number of hours that I sew and work on my quilt tops… Everything is a work in progress. The draw to brand new quilt projects is so strong!
On average, in 2021… I got between 8-15 hours of quilting/sewing time each week.
A few years back when I first started quilting, I used to get maybe 1-2 hours a week to sew and I was always frazzled and unorganized. It was hard and always felt unproductive.
How to be your most productive creative self
Be prepared. Make a plan. Stick with it – This is, like, productivity skill 101. If you don't plan what you're going to work on until you waltz into the sewing room… you're going to spend most of your time gathering materials, making a plan, deciding, getting distracted, playing etc… and you're not going to accomplish much and you may feel disappointed with yourself.
Stay in a state of inspiration – don't let your creative self live only in your sewing space! Let her out all the time! Get excited over a bright yellow flower that is the color of sunshine in the crack in the sidewalk! appreciate the beauty in the world around you or schedule coffee with a friend on the other side of town just so you have time to get out of the monotany of your mundane routine!
Love what you do, mistakes included – A lot of quilters get super frustrated when it comes to having to pull out the seam ripper. My advice? Don't sweat it so much. The only way to get better at quilting is to keep doing it. When you make a mistake, look at it for a moment and see what you did wrong. Can you change the way you do something so it doesn't happen again? Don't be bitter or upset at yourself… a bad day sewing is still a better day than doing housework!! 🙂
I hope this peek into my creative routine has inspired you to find joy in your creative process and schedule time for it.
I hope you have a productive week of quilting, even if it is only a little here and there!
Happy sewing.