I had the pleasure of making another sweet baby quilt recently! And I'm sharing the sweet baby quilt pattern with you! It is super simple. You're going to love it!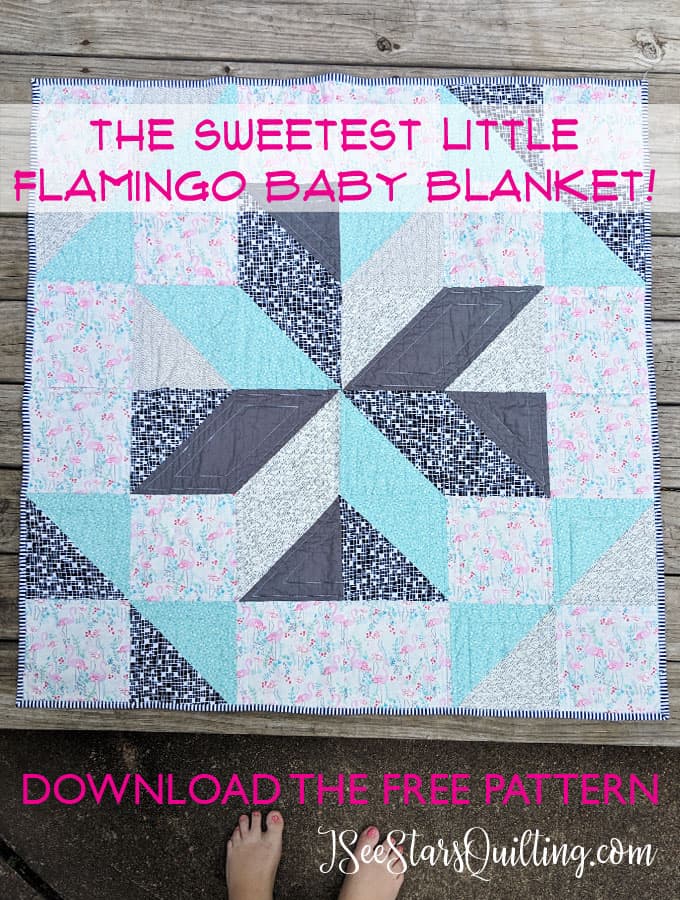 I just fell in love with everything from the fabric to the quilting while making this one. It was simple and perfect, just like the little baby that this quilt will be going to live with soon.
Just look at this darling flamingo pattern! – A random find while I was shopping for something else… Subtle and so sweet. It was just the very beginnings of this pretty little quilt!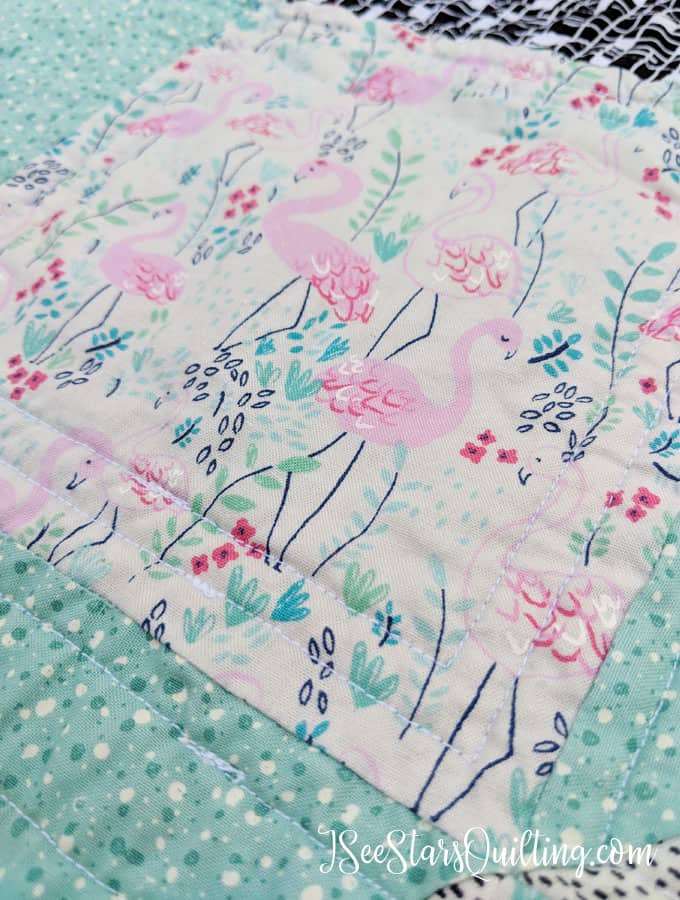 I paired it with several other aqua and speckled prints. A little grey, a little black and white polka dot, and some graphic black and white.
You can see my choice in quilting style in the picture below. I kept it straight and simple to accentuate the geometric shapes. (I also haven't trimmed off my thread yet because I got excited and it was sunny outside… yeah, ignore those little eyesores, won't you?)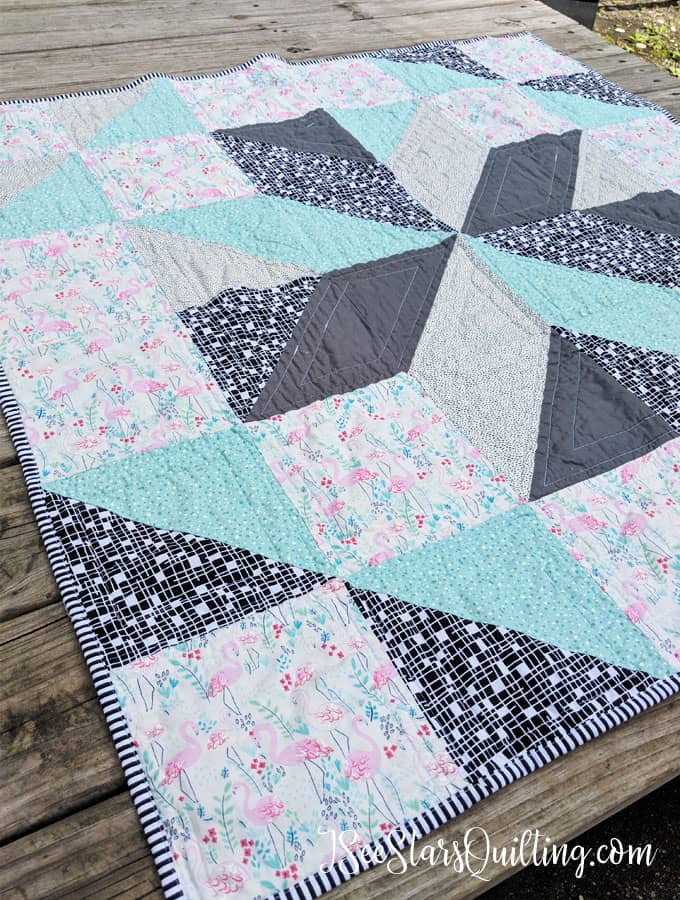 If you haven't guessed… Hi, my name is Christen, and I'm obsessed with stars. I don't know what to say, they just show up everywhere in my designs. I don't seek them when I'm designing, it is just what comes out of my soul 🙂 So they star pattern was a fun discovery to mix in around the flamingo pattern.
I think my one of my most favorite parts of this quilt is the fabric choice on the binding. Is there anything more lovely than a perfectly stripey binding?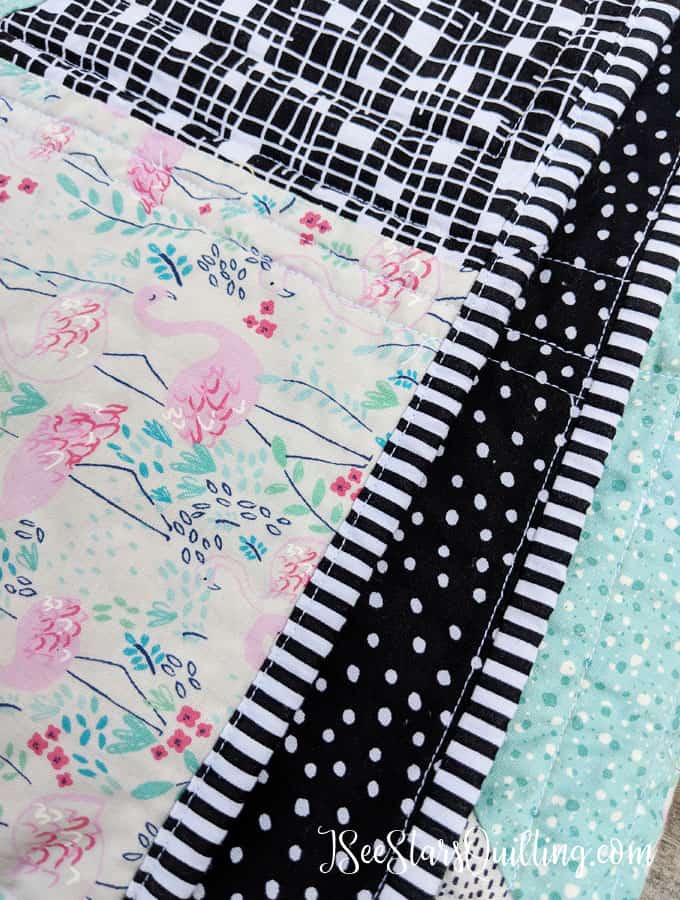 And one more picture because I'm kind of obsessed with the stripes right now…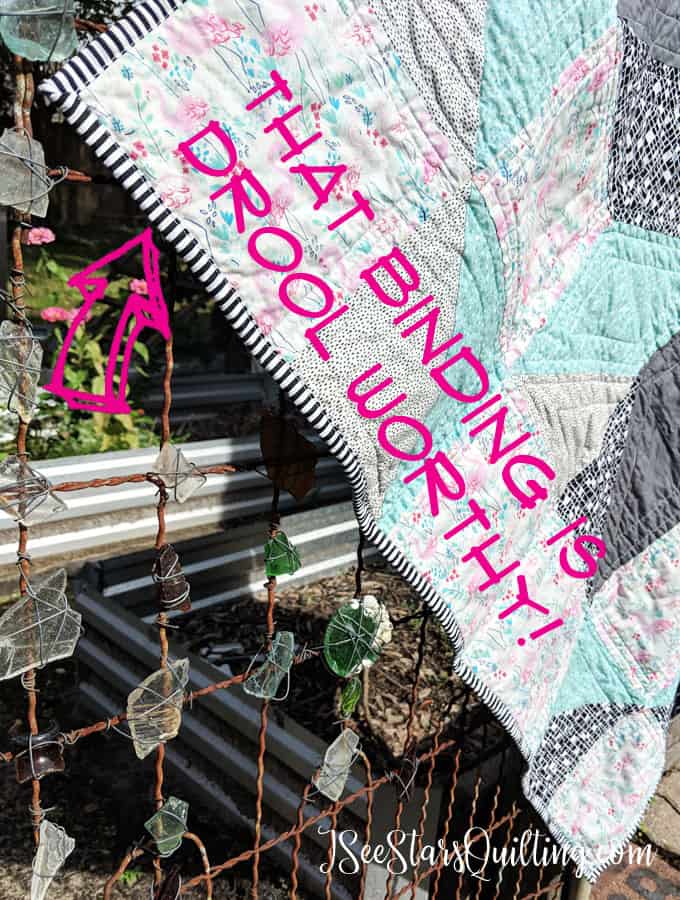 I decided to share the easy pattern with you because I fully believe we all deserve one of these in our arsenal of patterns!
You can download my FREE Pattern HERE:
…And one last photo! Because you should never just settle for a boring back to your quilt… Make it fun! Make it unexpected!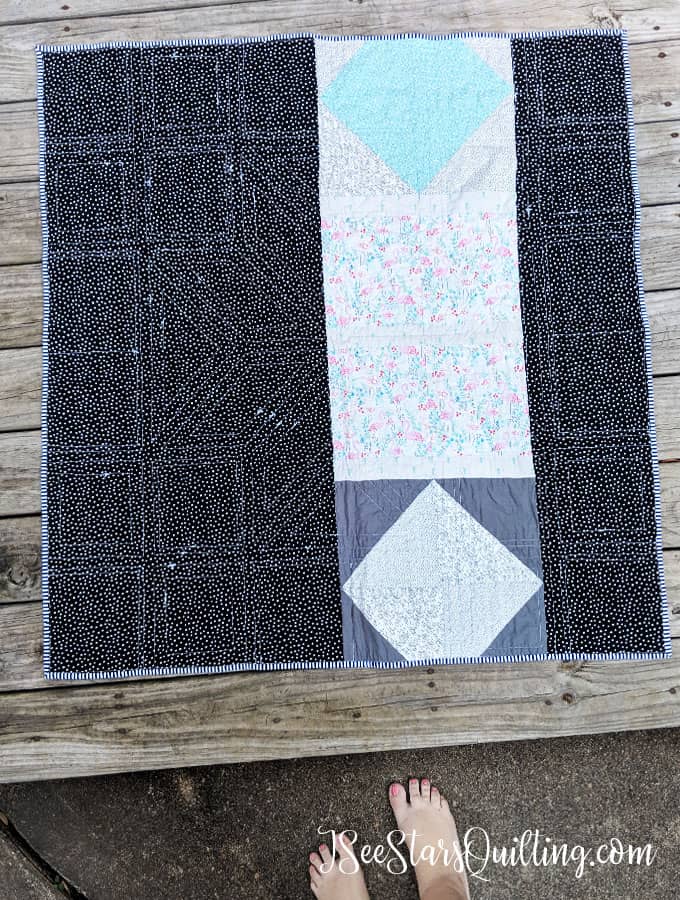 Hey! I just recently wrote a post about how to wash your quilts and stop the fabric colors from bleeding. If you're making quilts to give away, its a total must read! Help! How to stop the Bleeding in your quilt fabric.